Bourne Identity and Run Lola Run actor Franka Potente has teamed up with PETA Germany for a new ad and video campaign, in which she shares that going vegan three years ago changed her life.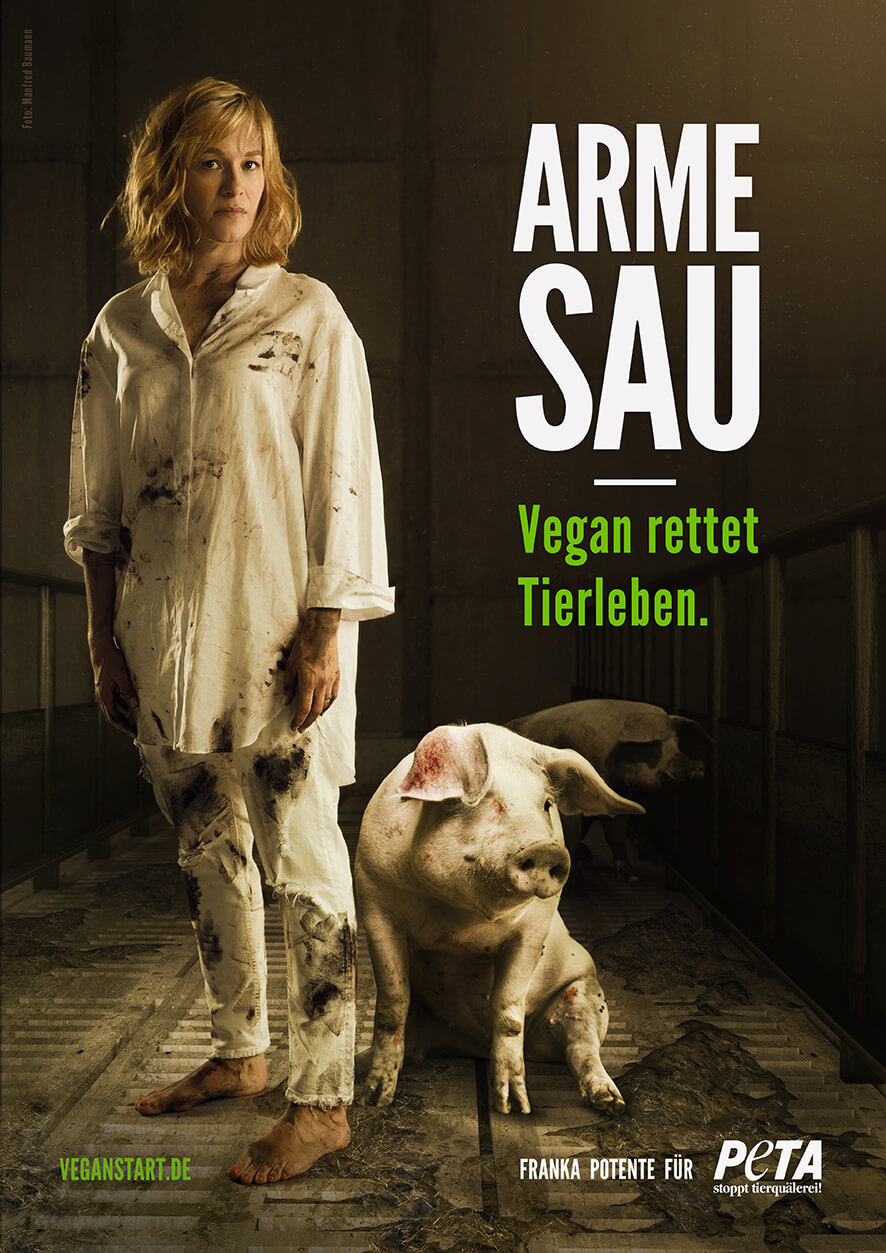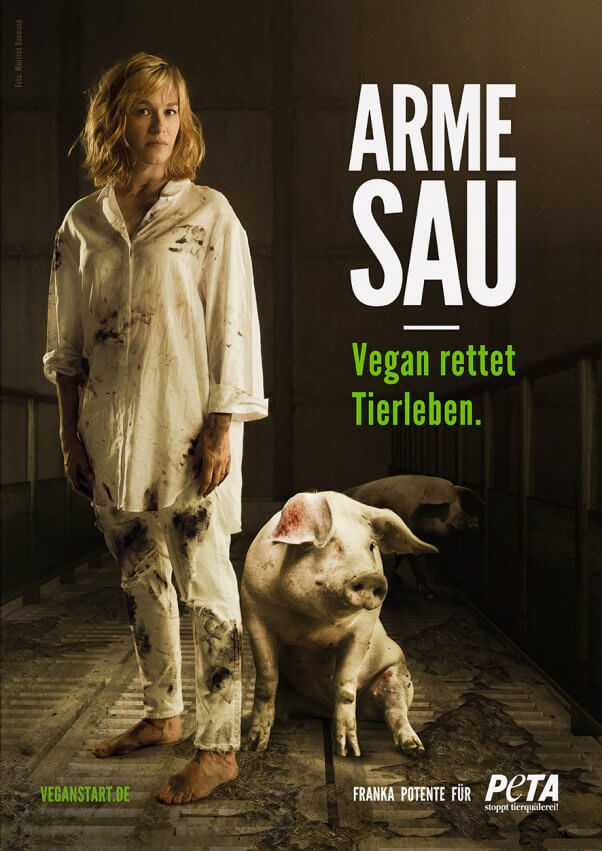 After Potente visited a doctor and was told that she would need either to take medications or change the way that she ate, something she'd never considered before became the clear choice: "I love a good challenge, so I walked out of the doctor's office vegan," she explains.
And Franka hasn't looked back—she sat down with PETA to discuss just how much her decision to go vegan has changed her life.
She joins a growing list of celebrities—including Casey Affleck, Pamela Anderson, Alan Cumming, Woody Harrelson, Joaquin Phoenix, Maggie Q, and Alicia Silverstone—who have teamed up with PETA to promote healthy and humane meat-free meals.
Eating plant-based is good for human health: The British Medical Journal published findings from a study concluding that lifelong vegans have a 57 percent reduced risk of dying from heart disease.
Unlike meat, eggs, and dairy "products" which contain large amounts of cholesterol and saturated fat, plant foods have no cholesterol at all. And eating plant based is high in fiber—something animal-derived foods are completely devoid of—which helps "wash away" excess cholesterol in your digestive tract.
The number one recommendation in the American Cancer Society's Guidelines on Nutrition and Physical Activity for Cancer Prevention is to eat a diet "with an emphasis on plant foods." Researchers have found that vegetarians are between 25 and 50 percent less likely than meat-eaters to suffer from cancer, even after accounting for other factors, such as smoking.
In addition to causing heart disease and cancer, animal-derived foods contain harmful contaminants—including bacteria, arsenic, dioxins, and mercury—that can affect our health both in the short and long term.
Has Franka's choice to go vegan rather than taking medicine piqued your interest?
Remember that every vegan saves more than 100 animals a year from horrific cruelty—and by encouraging people around you to follow your lead, you can save many more.