My dog, Pete, attracts lots of attention on our walks—he jumps for joy like his legs are made of pogo sticks, seeming to defy gravity as he launches his sizable frame skyward. Along with "Did you teach him to do that?!" (to which I answer, "Nope!"), people are always asking me, "Where did you get him?" I guess they assume that I bought him from a breeder, because his flowing mane resembles a golden retriever's. It's fun to see their surprise when I tell them that Pete is a mutt and that I adopted him from an animal shelter.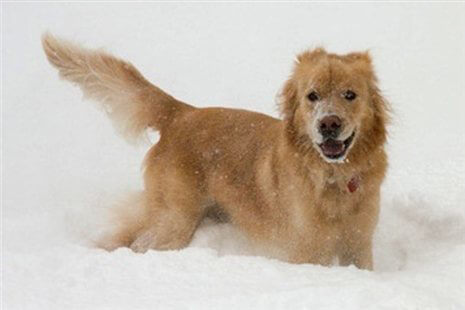 October is "Adopt a Shelter Dog" Month, and if you're ready to commit to caring for a canine companion, there's no better place to find your new best friend than a shelter or an adoption group. Shelters are overflowing with dogs of all ages, personalities, and sizes—mutts and purebreds alike. Just make sure your lifestyle, activity level, and experience will make you a good fit for the animal you're considering. For a nominal adoption fee—hundreds of dollars less than breeders typically charge—your new family member will likely go home neutered, vaccinated, dewormed, and microchipped.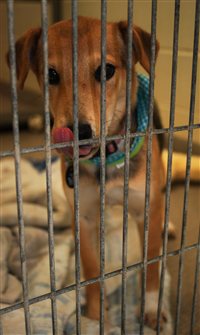 Pete is one of the lucky ones, because an open-admission animal shelter took him in, cared for him, and gave him a chance to find a loving home (with me!). But many dogs and cats never get that chance: Each year, only around 10% of homeless companion animals are ever admitted to a shelter. Many are turned away by selective-admission facilities with "no-kill" policies. These rejected animals are often left to struggle to survive on the streets, and those who aren't sterilized create even more homeless animals.
Every dog and cat deserves to be safe and loved and to know the kind of joy that makes them leap into the air. Let's give them that chance by supporting shelters with open-door policies, lobbying for spay/neuter laws, and—for those who are ready to love an animal for life—adopting one-of-a-kind companions instead of buying them from breeders.