Victory! After five years of meetings with and pressure from PETA and after hearing from hundreds of thousands of PETA supporters, Expedia has stopped selling tickets to SeaWorld and to shady "swim with dolphins" encounters! The travel brand has updated its wildlife policy to "prohibit activities that feature interactions with or performances by dolphins, whales, and other cetaceans." The change comes just after PETA encouraged its supporters to flood Expedia Brands' president, Jon Gieselman, with calls and messages.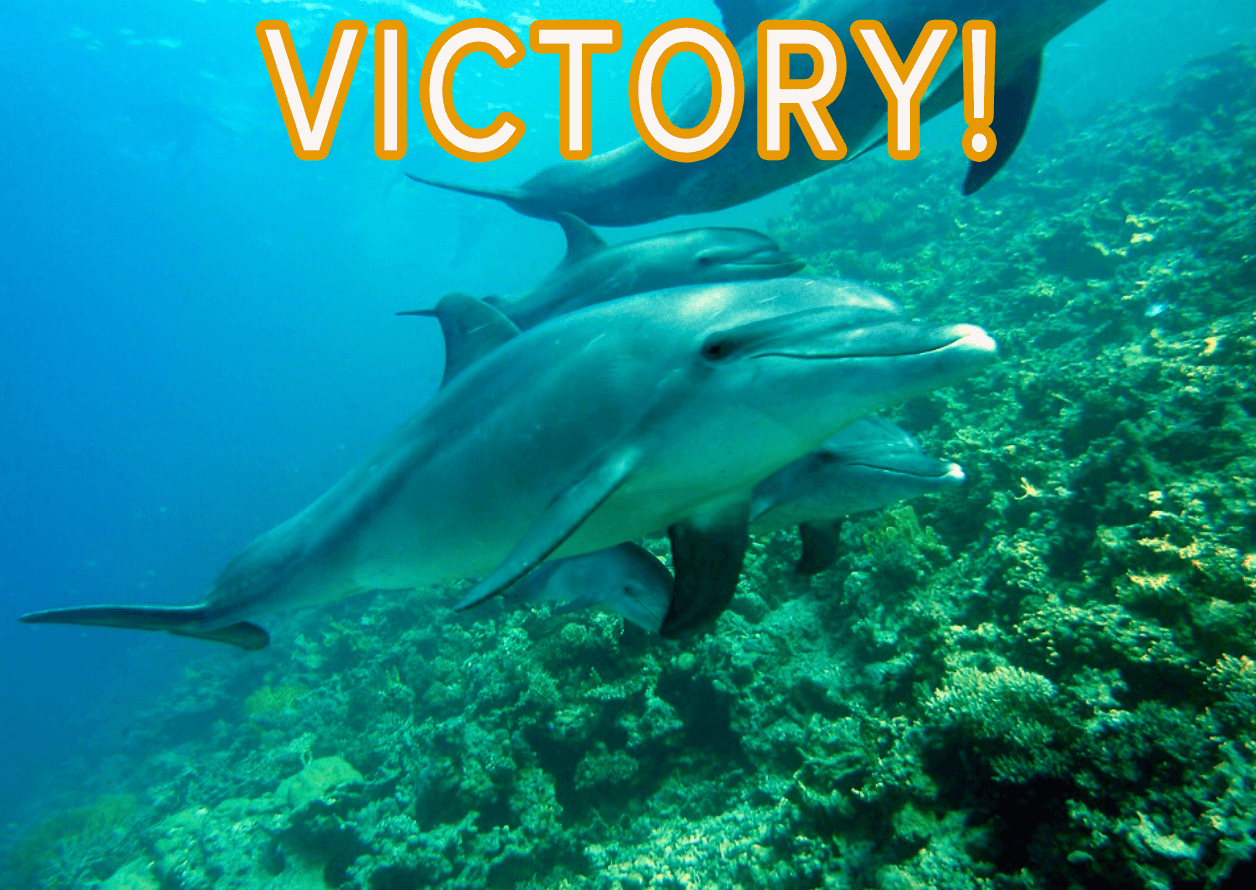 In making this conscientious decision, Expedia joins dozens of other companies—including Tripadvisor and Southwest Airlines—that have stopped selling tickets to SeaWorld and other places that keep whales and dolphins in tanks after hearing from PETA. Other companies—such as Mastercard and Savings.com—ended "swim with dolphins" promotions long ago after learning about the cruelty inherent in keeping sensitive, intelligent cetaceans captive.
"PETA congratulates Expedia for officially rejecting cruel 'swim with dolphins' encounters and SeaWorld prisons," says PETA Executive Vice President Tracy Reiman. "PETA urges people to take note and do their part by refusing to support such animal-exploiting operations."
Here's Why You Should Never Go to SeaWorld or Buy Tickets to 'Swim With Dolphins' Encounters
Tourists unwittingly contribute to a cruel industry by taking part in "swim with dolphins" excursions. In these programs, intelligent and sensitive animals are confined to barren tanks or makeshift lagoons, with no choice but to swim in endless circles. Some suffer from ulcers and other health ailments, and many die prematurely because of the stressful conditions of extreme captivity.
And then there's SeaWorld, which has a well-known history of abducting and breeding marine mammals, imprisoning them, and subjecting them to a lifetime of deprivation. More than 40 orcas have died at SeaWorld, and not one has come close to the maximum life expectancy of the species in nature. Other dolphins are still being forcibly bred, sometimes after being drugged, and forced to perform meaningless tricks.
Orcas, other dolphins, and every animal at SeaWorld deserves a life free from exploitation for tourism and entertainment.
Many of the businesses that still promote SeaWorld listen to feedback from their patrons and the public, which means that we need your help to let them know that what they're doing is wrong.
In addition to boycotting SeaWorld and calling on the marine park to empty its tanks, tell the companies that still support it that animal abuse is a very serious issue and urge them to end all affiliations with the abusement park chain. PETA makes it quick and easy, using your phone or computer, so what are you waiting for?