Most people have good intentions when they go on excursions or visit parks that allow them to swim with dolphins. But if they knew the truth behind the deceptive images of dolphin "smiles," they'd be horrified to know what they were actually supporting.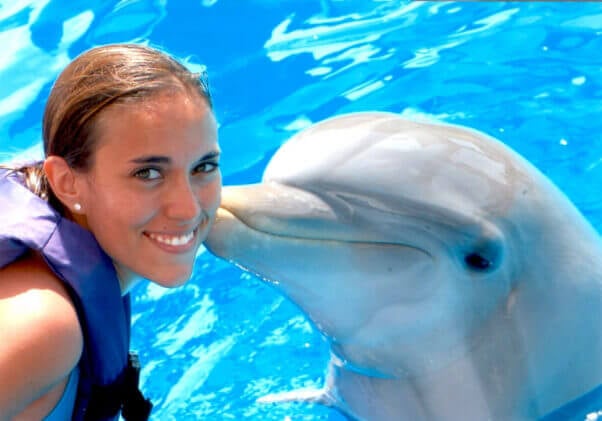 Some dolphins are violently captured and sold to parks around the world.
Many dolphins deemed less "attractive"—and, therefore, less profitable—are slaughtered during the capture process and sold as meat to unsuspecting consumers.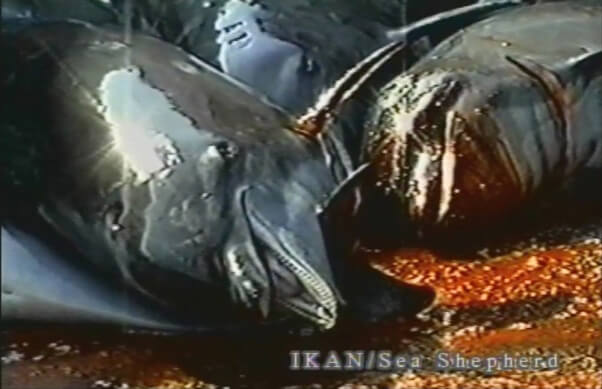 Courtesy of Sea Shepherd Conservation Society
In nature, dolphins can swim up to 60 miles each day. They love to explore new territories with their families, and they form long-lasting friendships within their pods. But many who are used for "swim with dolphins" encounters have been torn away from their families and ocean homes. Other dolphins are used as breeding machines to create more generations of animals who will suffer in tiny concrete tanks or pools.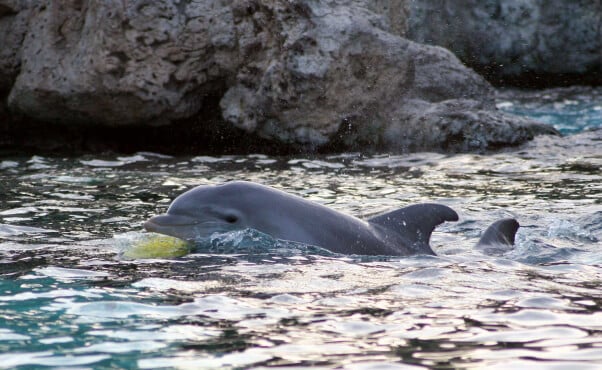 At marine parks, dolphins are often housed in incompatible groups. Because of the cramped conditions of their enclosures, they're unable to escape conflicts with other frustrated animals.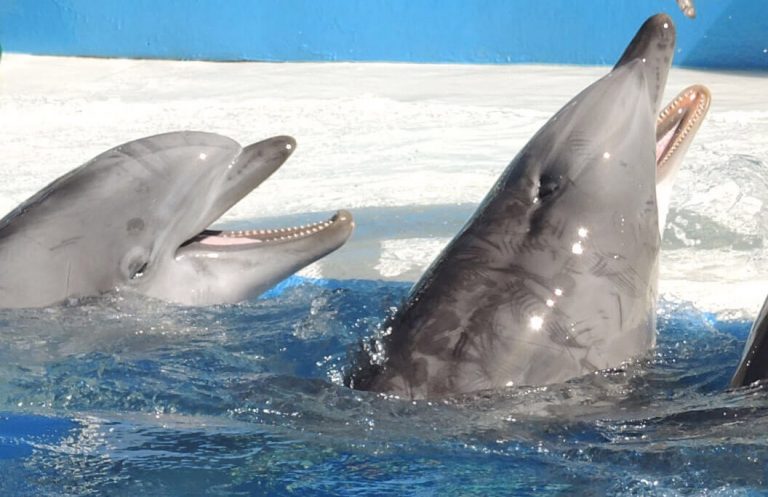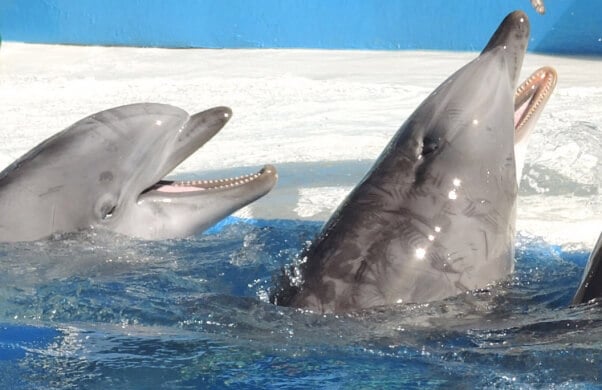 Many dolphins develop painful conditions, such as stomach ulcers, and some die prematurely from the stressful conditions of confinement.
Many illnesses, including viral, fungal, and bacterial infections such as salmonella, can be passed from dolphins to human visitors. People have also been bitten and sustained broken bones during interactions with these animals.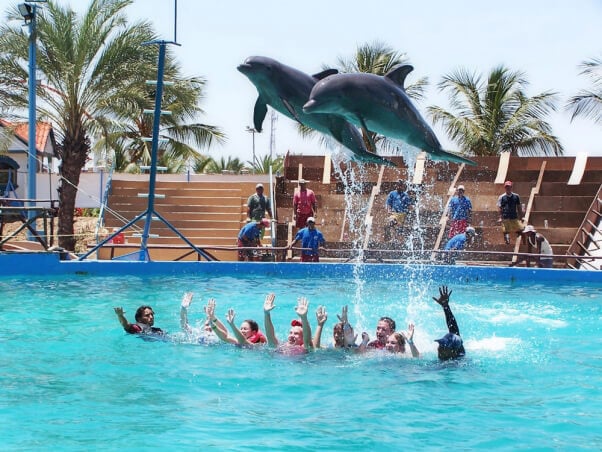 Learn more about the cruel marine park industry and the true harm it does to dolphins. Please never visit or attend marine parks or participate in "swim with dolphins" programs.
Want to help dolphins? Share this page now!