Animal emergencies don't take the day off. On holidays, weekends, and every other day of the year, PETA's Cruelty Investigations Department (CID) receives dozens of phone calls from caring individuals reporting cases of animal abuse. When an animal is in trouble, our rescue team jumps into action. In an average week, CID caseworkers process more than 300 reports of cruelty. Here are just a few of the many animals we helped last season:
Week of November 7, 2022
A Halter Was Embedded in This Horse's Face—Arizona
CID worked with local agencies and concerned citizens to secure this nearly wild horse, who was suffering from a terribly embedded halter on a Native American reservation in Blue Gap.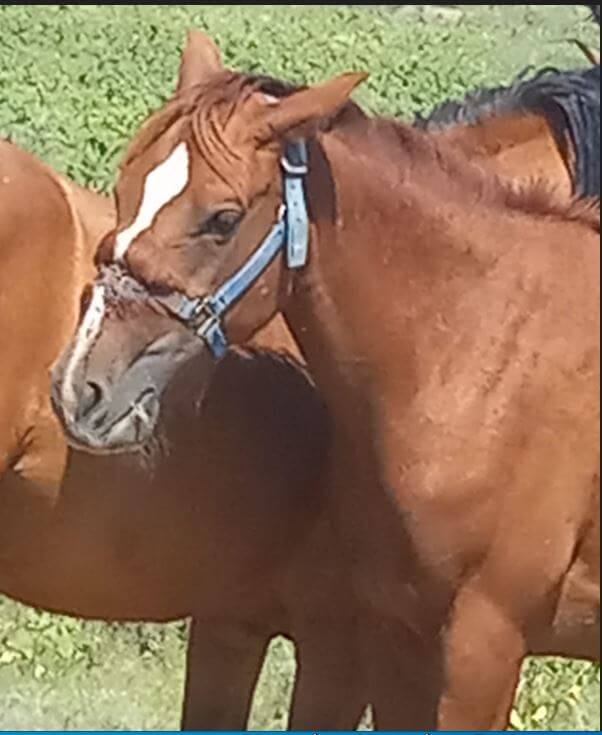 Dwarf Rabbit Needed Veterinary Care—Texas
We expedited emergency veterinary care and found shelter for a dwarf rabbit named Theodore, who was suffering from a painful urinary tract issue that his guardian couldn't afford to continue treating.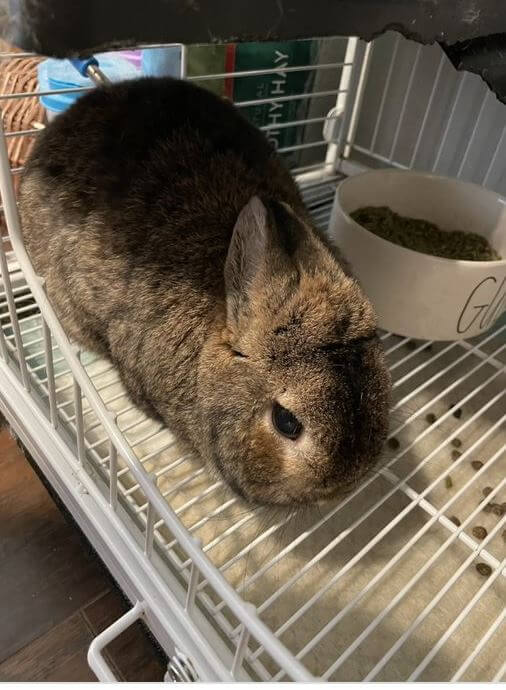 Rabbits don't belong in the "pet" industry. These complex animals aren't "starter pets," and people who buy them rarely understand their specific needs.
Lon Jin Was Suffering Outside—California
CID caseworkers compelled the owners of Lon Jin, a cat kept outdoors and suffering from severe congestion and eye discharge, to provide him with veterinary care.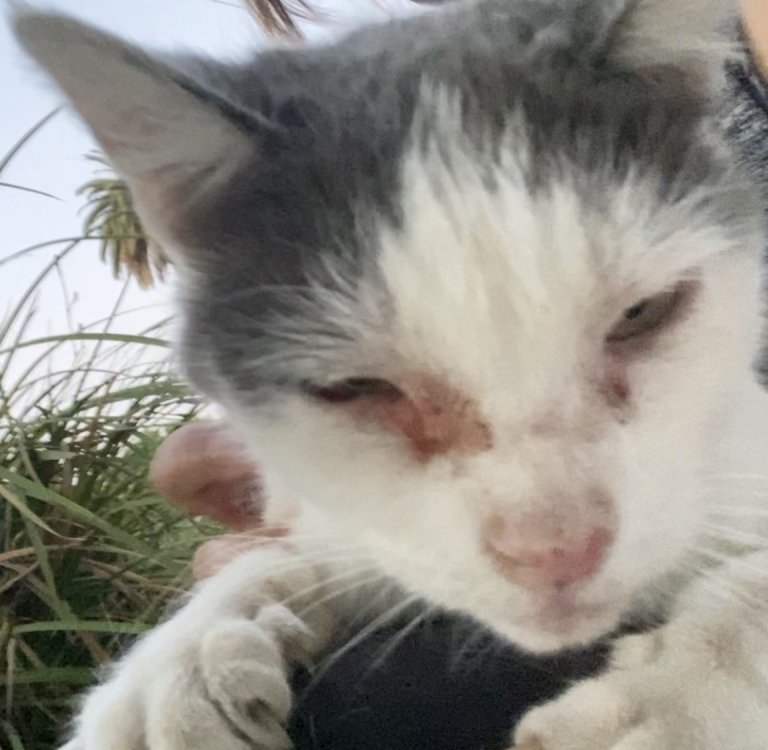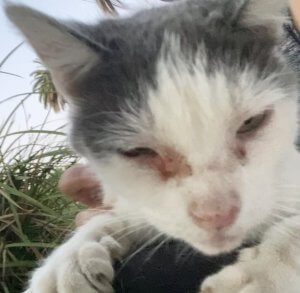 After he was treated, we persuaded his guardians to allow him to live indoors, where he's now thriving.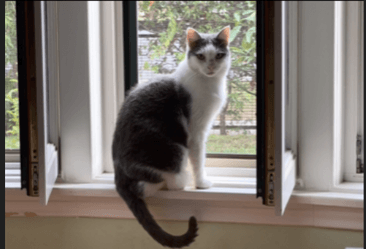 Cats who are kept indoors are safe from the many threats that roaming and "indoor/outdoor" cats face every time they step outside: infectious and deadly diseases, speeding cars, and cruel humans, to name just a few. And keeping cats indoors is safer for birds and other animals, too. Cats who are left outside unsupervised kill birds and other animals in colossal numbers—an estimated average of 14.7 billion every year in the U.S. alone.
Week of November 28, 2022
Injured Pelican Gets a Second Chance—Florida
We located a wildlife rehabilitator near Miami Beach for a pelican with a broken wing.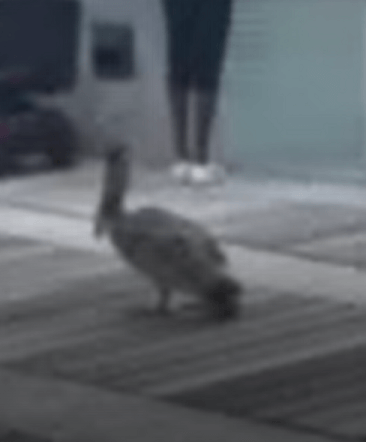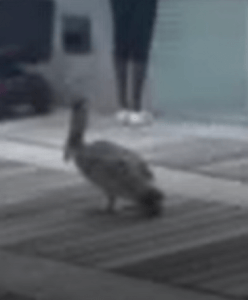 If you find an injured or orphaned wild animal, please read our Wildlife Emergencies page to make sure that they truly need help before attempting to capture and transport them.
Week of December 12, 2022
Caught on a Fence, This Dog Needed Help—Georgia
After our caller discovered a struggling, tethered dog unable to stand on her front feet after jumping over the fence of her pen, our emergency workers rushed to help, and they quickly untied her.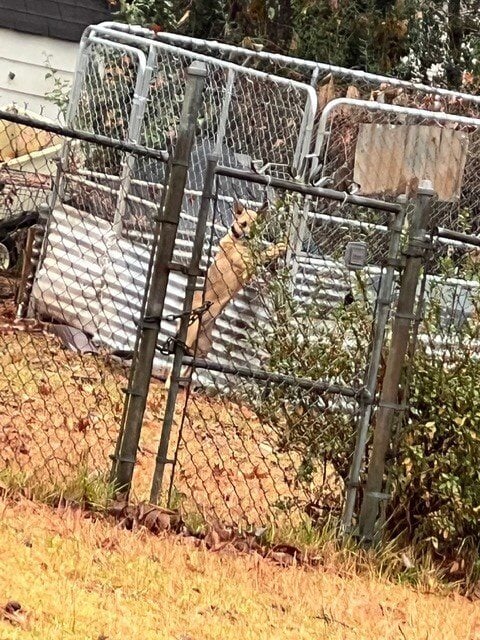 Help! There's a Cat in That Tree—Maryland
After CID was notified that a stray cat had been stuck in a tree for four days, we quickly found an arborist to help the terrified feline down.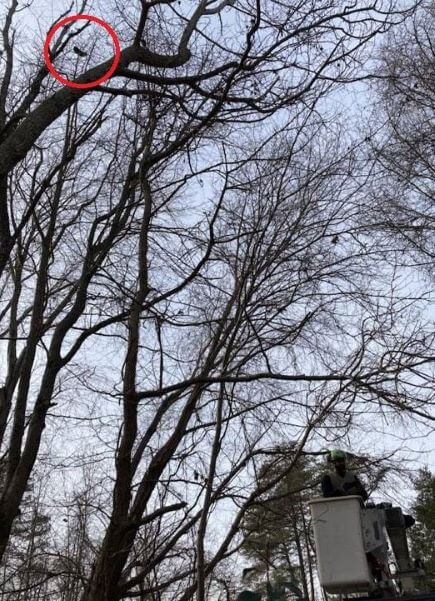 Week of December 19, 2022
Lobster Gets a Christmas Miracle—Maryland
We helped a caller arrange the successful live release of a lobster who had been cruelly brought to a "Secret Santa" gift exchange.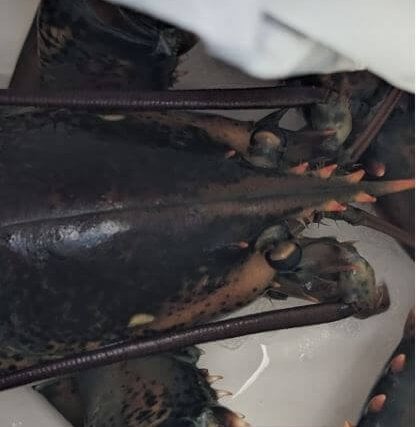 How You Can Help Animals in Your Community
These cases—just a small sampling of PETA's Cruelty Investigations Department's  nonstop work for animals everywhere—are a reminder of why it's vital to report cruelty to animals immediately. Keep your eyes open for animals in need, be a nosy neighbor, trust your instincts, and always alert police or animal control officials right away if you know or suspect that animals are being abused or neglected.
PETA needs your help to prevent other animals from meeting a similar fate.