Academy Award–winning actor and PETA honorary board member Anjelica Huston recently penned a letter to the prime minister of Greece urging him to ban donkey and mule transport on the island of Santorini. In the letter, Anjelica highlights the cruel treatment these animals often endure when they're forced to carry tourists up more than 500 steep steps to the old town of Firá.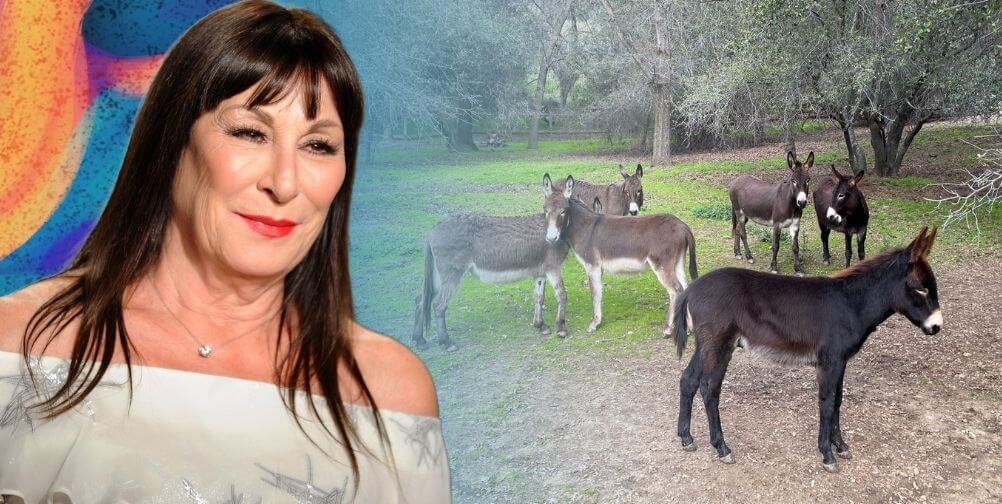 © StarMaxInc.com
PETA Germany's latest undercover investigation in the summer of 2022 revealed that donkeys are still being forced to carry heavy loads of tourists up and down the stairs in the blazing hot sun for hours on end without proper rest, food, or water. They are treated like machines rather than sentient beings and are often beaten and whipped by their handlers to keep them moving while being forced to wear ill-fitting saddles that leave them with open wounds.
Workers compel the animals to make the strenuous climb up and down the steps several times a day. According to veterinary recommendations, donkeys shouldn't carry more than 20% of their bodyweight, or approximately 110 pounds. However, profit-driven owners often allow heavier riders, placing a great strain on the animals' backs and joints. This has grave consequences for the donkeys: If they become too weak, they're often abandoned to die.
Times have changed since villagers had no other option but to walk or take a donkey, and while other countries have abandoned once-normal uses of animals that cause distress, Santorini is still treating these intelligent and friendly animals as unfeeling machines.

—Anjelica Huston
For Anjelica, this issue is especially heartbreaking because she recently rescued six donkeys herself. In July 2022, she adopted her first trio—two jennets named Alice and Sue, as well as Alice's foal—and then came Peggy, Roxy, and Peggy's foal, Woody, to round out the lucky equine family.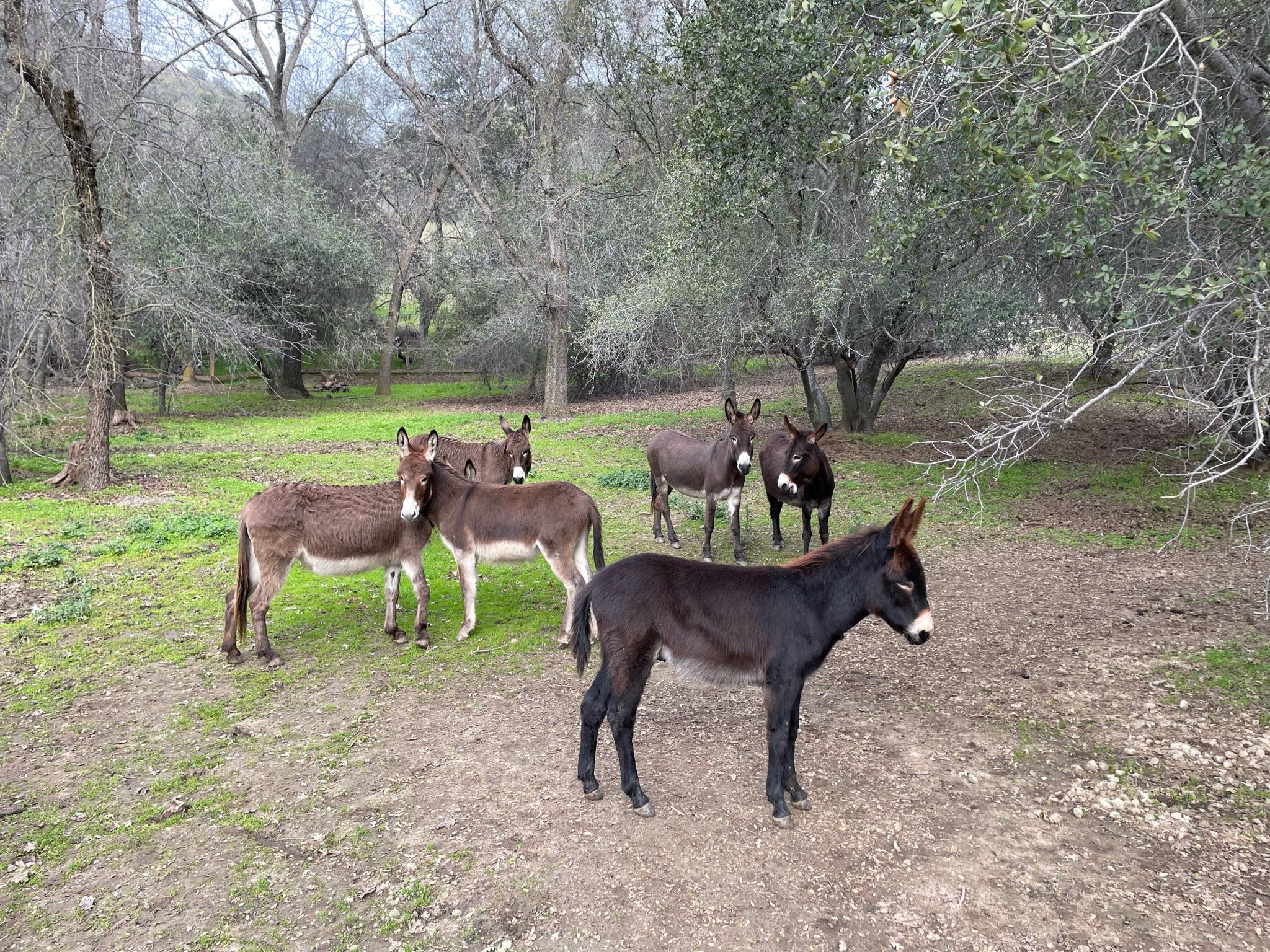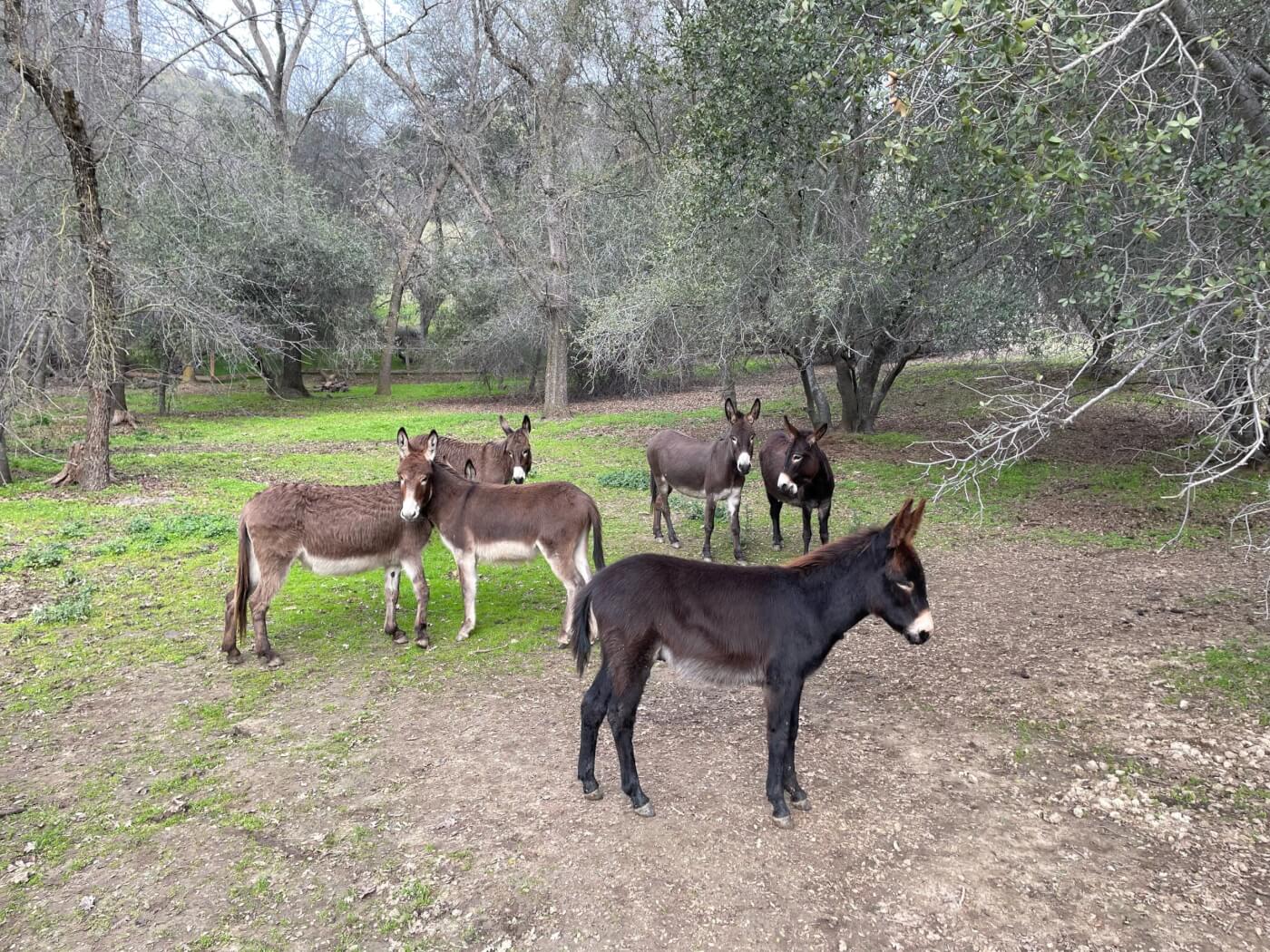 Take Action Now
The treatment of donkeys and mules on Santorini is a deeply concerning issue that needs urgent attention. It's important to consider the welfare of these animals and support ethical and sustainable tourism practices. Never ride animals of any kind—including donkeys, mules, elephants, and camels—and avoid all other "attractions" that involve animal exploitation, including shows and photo ops with animals. Join Anjelica and tell the Greek government to end donkey and mule exploitation on Santorini.