Toddlers suffer from kidney failure. One-year-olds undergo dialysis and transfusions. Two grown men are attacked and killed by a camel. Parents bury a child. What's the common thread in all these tragedies? Petting zoos. Yes, petting zoos.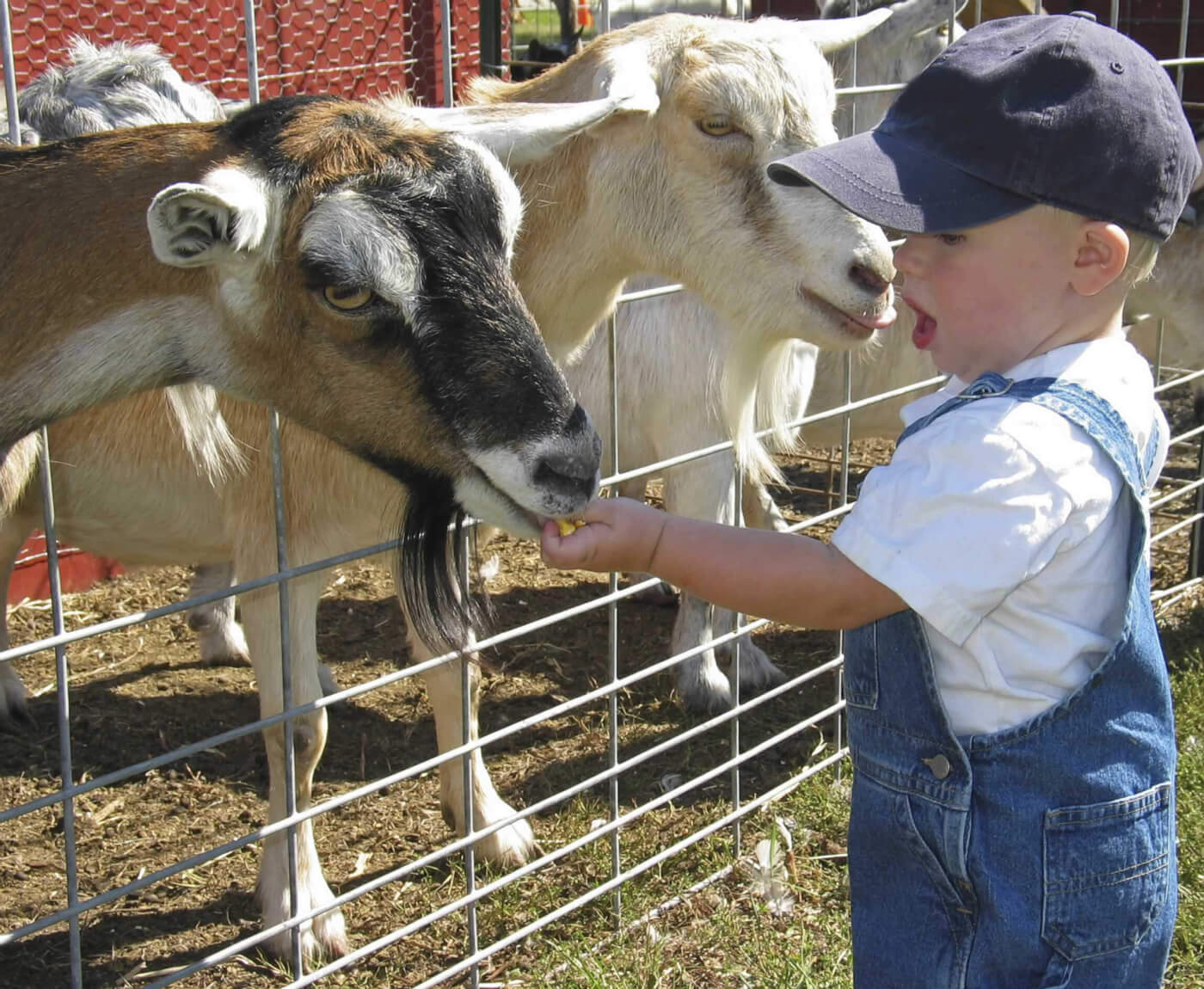 © iStock.com/Jarrod1
And let's not forget the other victims of petting zoos: the animals who are forced to interact with crowds of people all day long. Focused on running the display (and making money), operators can neglect even the most basic needs of the animals, including food, water, and veterinary care.
These petting zoo tragedies are a reminder of how dangerous forced encounters are for both animals and humans:
According to reports, in March 2022, a 17-month-old toddler was attacked by a lemur at Half Moon Petting Zoo in Bogart, Georgia. The boy was rushed to a hospital by ambulance. Shocking photos show the child's bloodied head and scratched face.
A child was attacked by a #lemur Sunday at Half Moon Petting Zoo in Bogart, Georgia, illustrating the dangers to both people and animals at #roadsidezoos. #boycottzoos #captivitykills #halfmoonpettingzoo #pettingzoo #animalwelfare #usda #Bogart #Georgia #animalattack pic.twitter.com/7LHG2i7Blr

— Roadside Zoo News (@Roadsidezoonews) March 22, 2022
In March 2022, a stressed camel at Shirley Farms petting zoo in Tennessee attacked and killed two bystanders. Later, police shot and killed the camel. This roadside zoo has a history of failing to enforce employee supervision of visitors' interactions with camels—among many other citations for violating federal law—so this incident is tragic yet unsurprising.
In July 2019, a 2-year-old died after allegedly contracting E. coli from a petting zoo at the San Diego County Fair. Four days after visiting the petting zoo, he began showing symptoms of illness. Less than a week later, complications from kidney failure killed him.
Three other children—all under 13 years of age—also contracted E. coli from the fair. Authorities are still investigating but have stated that all four of the children had visited the petting zoo. Investigators claim that the bacteria likely came from that, the farmed animal exhibits, or the pony rides.
As the parents of Colton Guay can attest, no one should underestimate the risks associated with petting zoos. Colton died in 2015 after falling ill with hemolytic uremic syndrome just days after visiting a petting zoo at a Maine fair. The 21-month-old wasn't the first child to die after visiting one of these ubiquitous displays, and hundreds of others have contracted serious—sometimes life-changing—illnesses. Many have battled catastrophic kidney failure, including a 4-year-old who required a transplant.
Getting sick with E. coli is not like eating something that disagrees with you. Symptoms can include bloody diarrhea, abdominal cramping, vomiting, and fever.
Children and adults alike have contracted E. coli after coming into contact with animals in petting zoos or simply touching the surroundings near a display. The bacteria have been found on railings and bleachers and even in sawdust. Toddlers who get the germs on their fingers can transfer them to their sippy cups or pacifiers or simply suck their thumbs.
---
What You Can Do for Animals in Roadside Zoos
Be kind and keep your kids safe—skip the petting zoo.
Always avoid photo ops and any other spectacle that forces animals to interact with humans. Roadside zoos, petting zoos, traveling shows, and other types of exploitative displays place profit over the well-being of sensitive, feeling animals. Behind many of these encounters are animals who've endured physical abuse, psychological trauma, and neglect.
Want to Do More?