Update: When notorious Carson & Barnes Circus canceled most of its 2017 summer tour dates, animal advocates were hopeful that it was the beginning of the end. But it looks as though the circus is trying to stage a comeback, as it just announced new fall tour dates. It's time for Carson & Barnes either to get animals out of the act or to go the way of Ringling Bros. and Cole Bros. circuses. Use the link below to tell Carson & Barnes that until the animals are retired, kind people across the country will be working to stop it every step of the way.
The following was originally published on July 6, 2017:
Could Carson & Barnes Circus be headed the way of Ringling? The Oklahoma-based outfit announced on Facebook that it's canceling its tour for the remainder of the summer because of "unseen [sic] circumstances with additional financial burdens." The organizers claim that the show will be back on the road in the fall, but just last year, the Cole Bros. Circus also canceled its summer tour … right before it went belly-up.
It wouldn't be surprising if the circus's revenues aren't what they used to be. For years, PETA and our supporters have been exposing Carson & Barnes' egregious mistreatment of animals, which includes more than 100 violations of the federal Animal Welfare Act. A PETA eyewitness captured video footage of the circus's "animal care" director, Tim Frisco, viciously attacking elephants with sharp, steel-tipped bullhooks and electroshocking them. His "direction" involved telling other trainers to sink and twist bullhooks into the elephants' skin until they screamed.
But public opposition to the circus keeps growing stronger. As ticket sales drop and cities and states pass laws that seriously restrict or outright ban wild-animal circuses, the people who hold these animals captive and beat them in order to force them to perform for fleeting human amusement are finding it harder and harder to turn a profit. Cole Bros. Circus bit the dust, and Ringling shut down after 146 years of exploiting animals.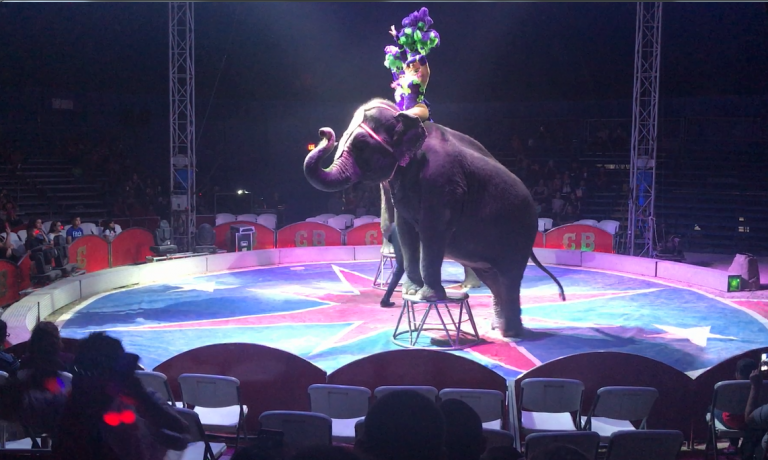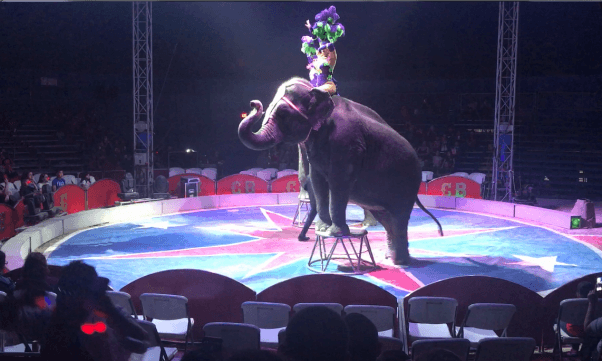 Carson & Barnes may be next, unless it gets animals out of the act. Urge the circus to use willing human performers and retire all the animals it uses to accredited sanctuaries today.