PETA has submitted formal comments to the U.S. Fish and Wildlife Service urging the agency to deny a request by Feld Entertainment, Inc.—the owner of Ringling Bros. circus's deceptively named Center for Elephant Conservation (CEC) in Florida—for a captive-bred wildlife registration, which is issued under the Endangered Species Act and would allow Feld to buy, sell, harass, and harm endangered Asian elephants.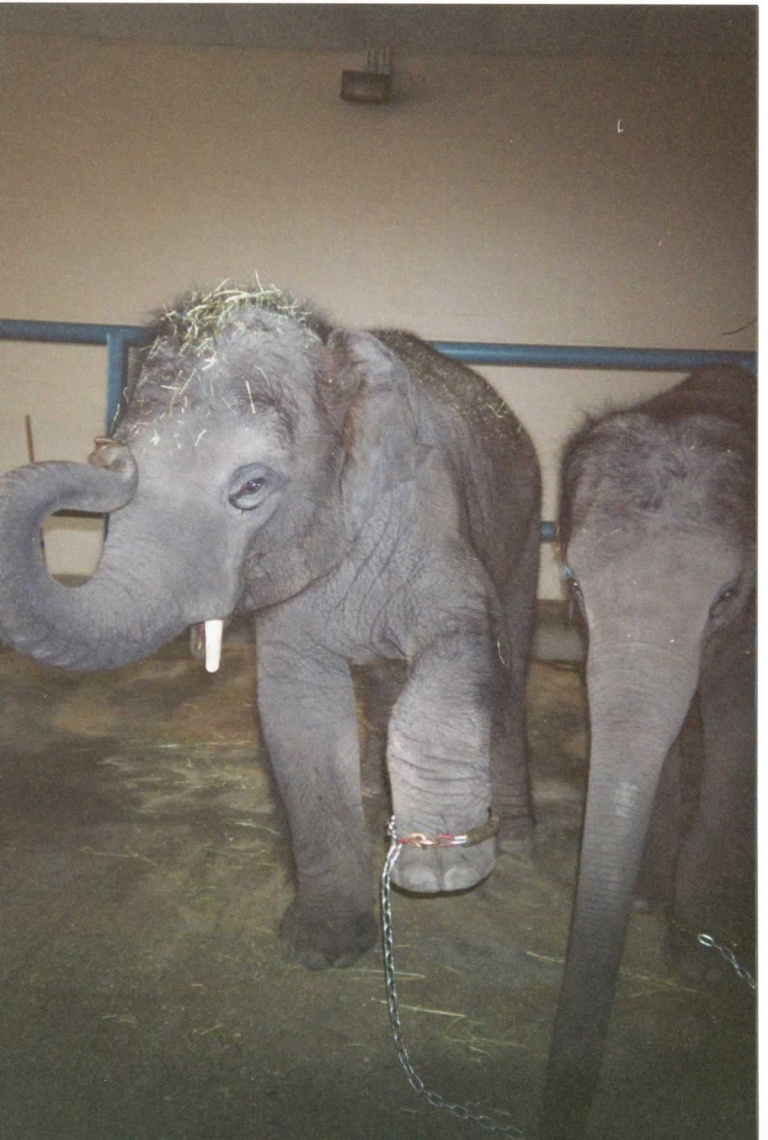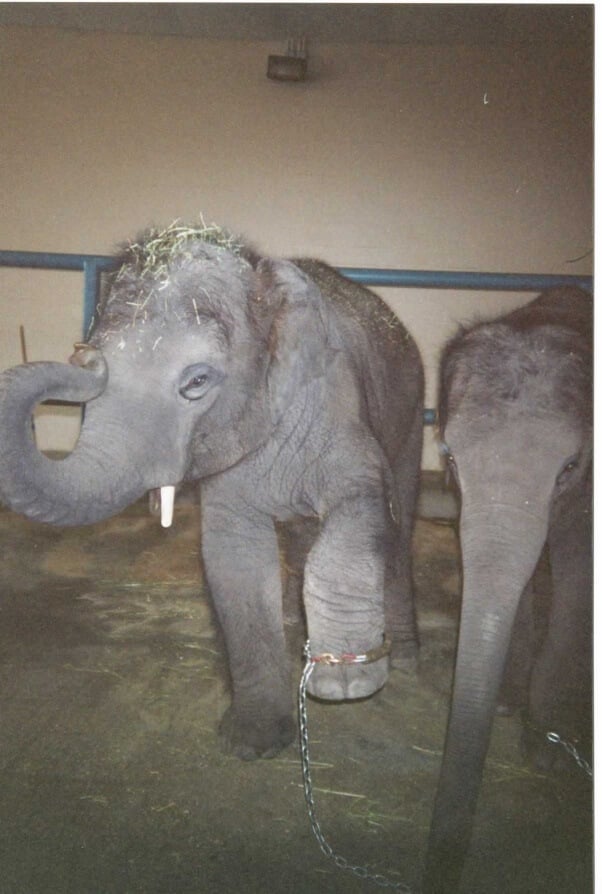 Chained baby elephant at the Center for Elephant Conservation.
In the comments, PETA points to Feld's application materials, which cite yet another and previously unknown baby elephant death: Last fall, 3-year-old Nate experienced a fatal multi-organ hemorrhage caused by the agonizing herpes virus typically associated with stress. PETA notes that 2-year-old Mike also died of this disease in 2016 and that 3-year-old Kenny—who was found dead and bleeding backstage after being forced to appear in three performances—likely succumbed to it as well.
Breeding and abusing elephants at a compound in Florida does nothing to help the species in the wild. Feld will stop at nothing to make a dollar, and PETA is calling on authorities to block this latest attempt to undermine the Endangered Species Act by exploiting elephants.
A 13-page PETA report shows that elephants held at the CEC are kept in chains on concrete floors, subjected to abusive training methods with electroshock prods and bullhooks—a weapon that resembles a fireplace poker with a metal hook on one end—deprived of essential socialization, and forced to breed at much younger ages than they would in the wild. In addition, screaming baby elephants are torn away from their mothers. The CEC is also a hotbed of tuberculosis, which is transmissible to humans: At least eight of the elephants currently held there have had active tuberculosis, and one elephant named Aree tested positive for it last year.
Help Animals Used for Entertainment
Elephants aren't the only animals commodified by the circus industry. Tigers, lions, and other animals are forced to perform under the threat of being tortured with sticks, bullhooks, whips, and electric prods—in a place that claims it offers a good time for the whole family. Torn away from their homes and subjected to beatings, isolation, and neglect, these animals will continue to pay the price for human greed as long as we continue to pay the admission fees.