Looking for an unusual idea for a truly terrifying Halloween costume? You can make this easy "Bob Baffert" costume with just a few key items. Disgraced Thoroughbred trainer Bob Baffert has a record of more than 30 drug violations during his career, and 74 horses have died in his care in California since 2000. It gets scarier—his proven record of violations has continued: The Baffert-trained Kentucky Derby "winner" Medina Spirit tested positive for an excess of corticosteroid betamethasone in 2021 and may be disqualified.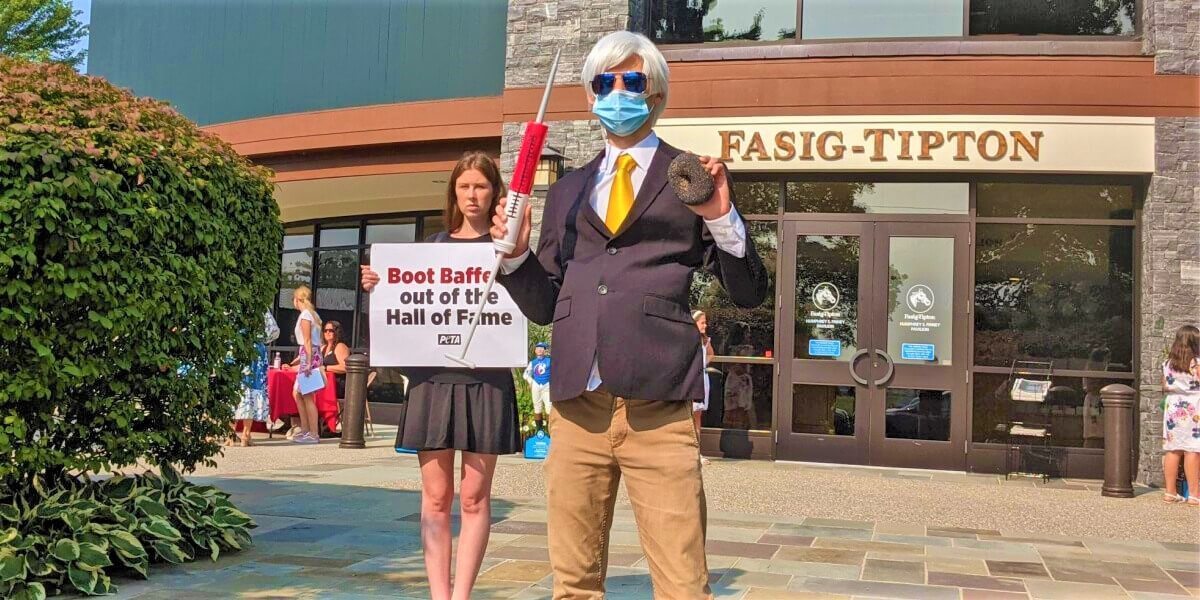 Here's what you need to make a quick "Bob Baffert" costume to scare all of your friends:
For his clothes, you'll need a black blazer, a white button-down shirt, a yellow tie, and the iconic sunglasses.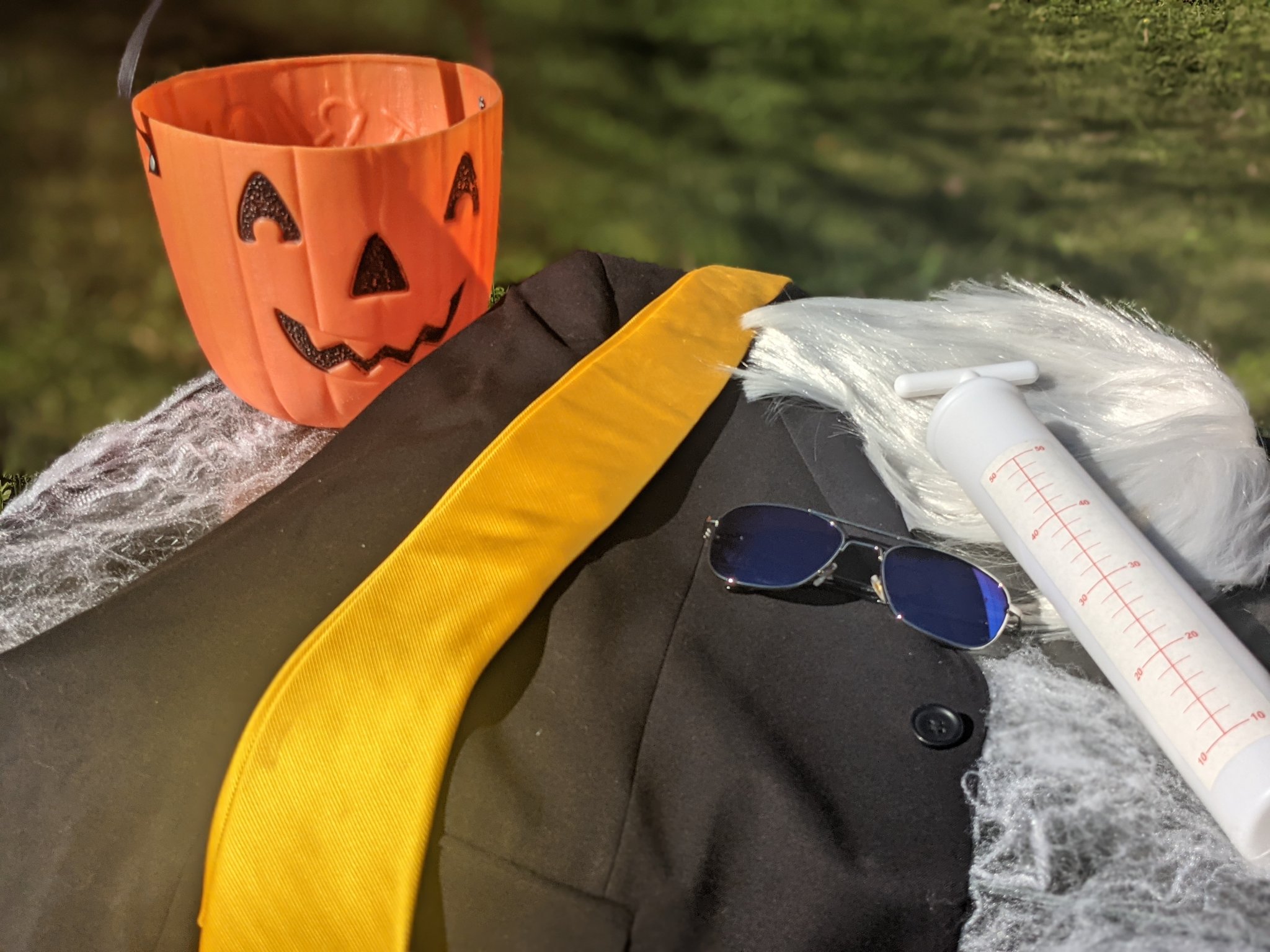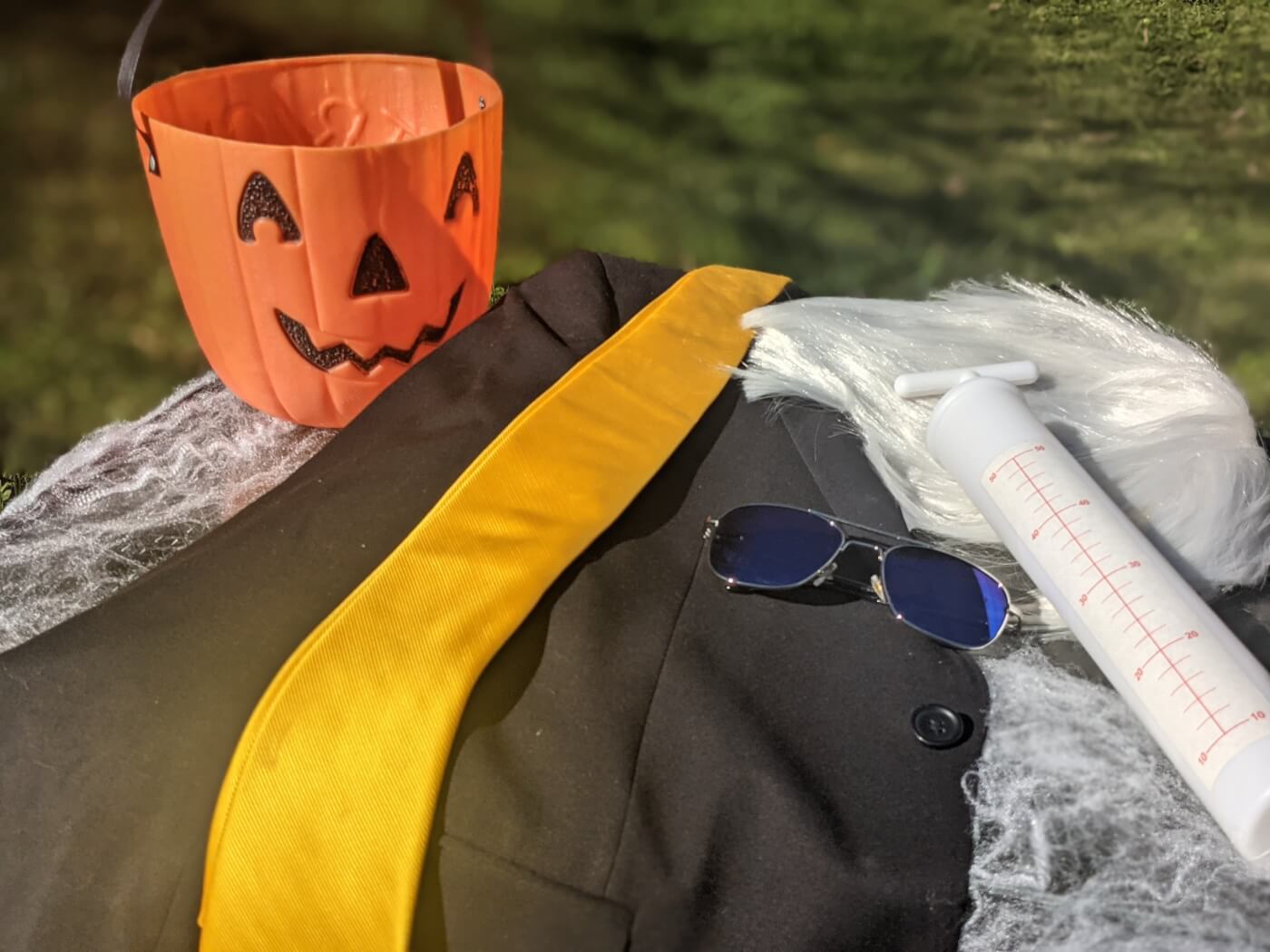 Don't forget a white hair wig.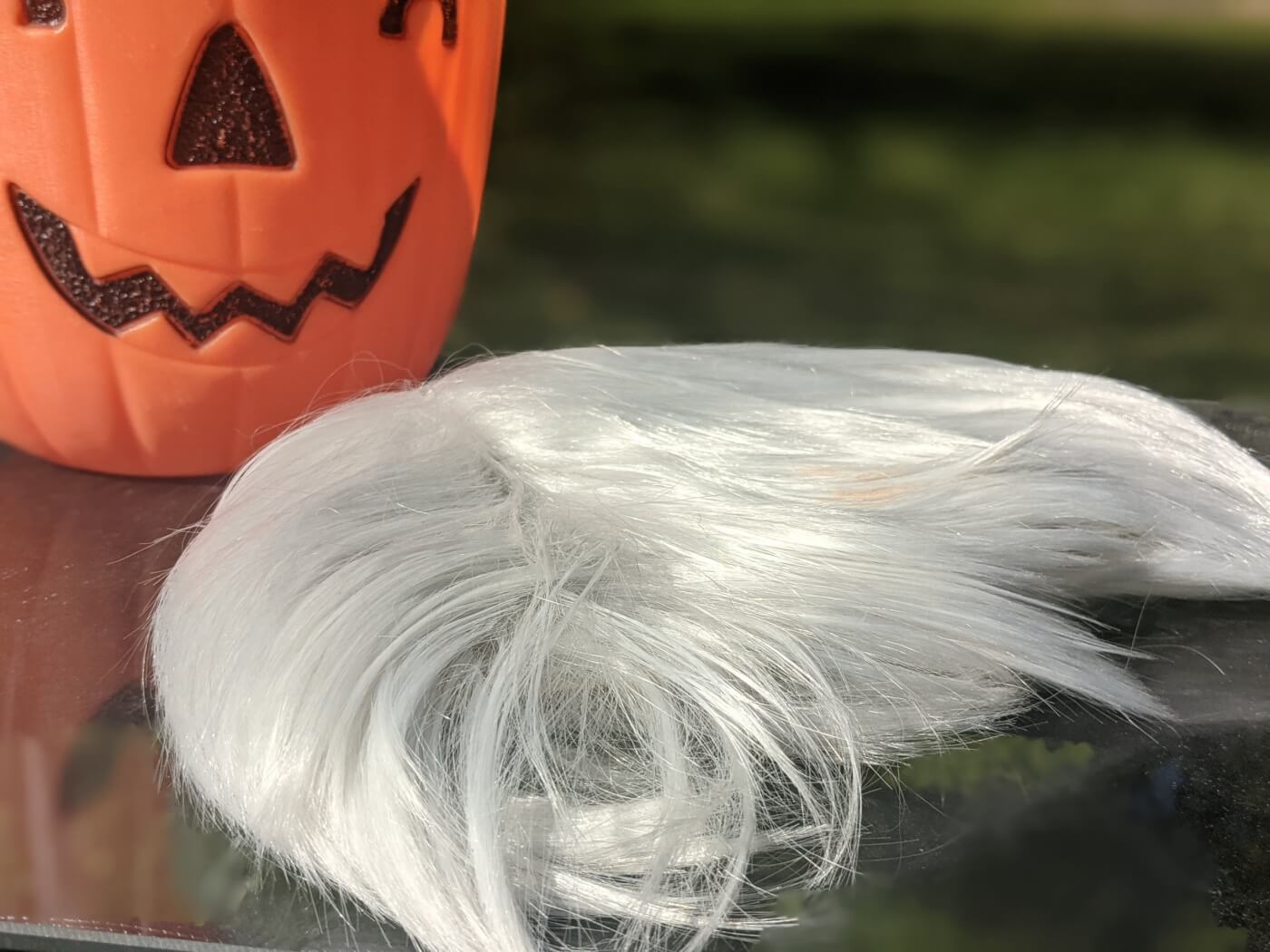 And add a poppy-seed bagel—because he once successfully argued that the morphine found in his horse's system came from one that a stable employee had been nibbling on.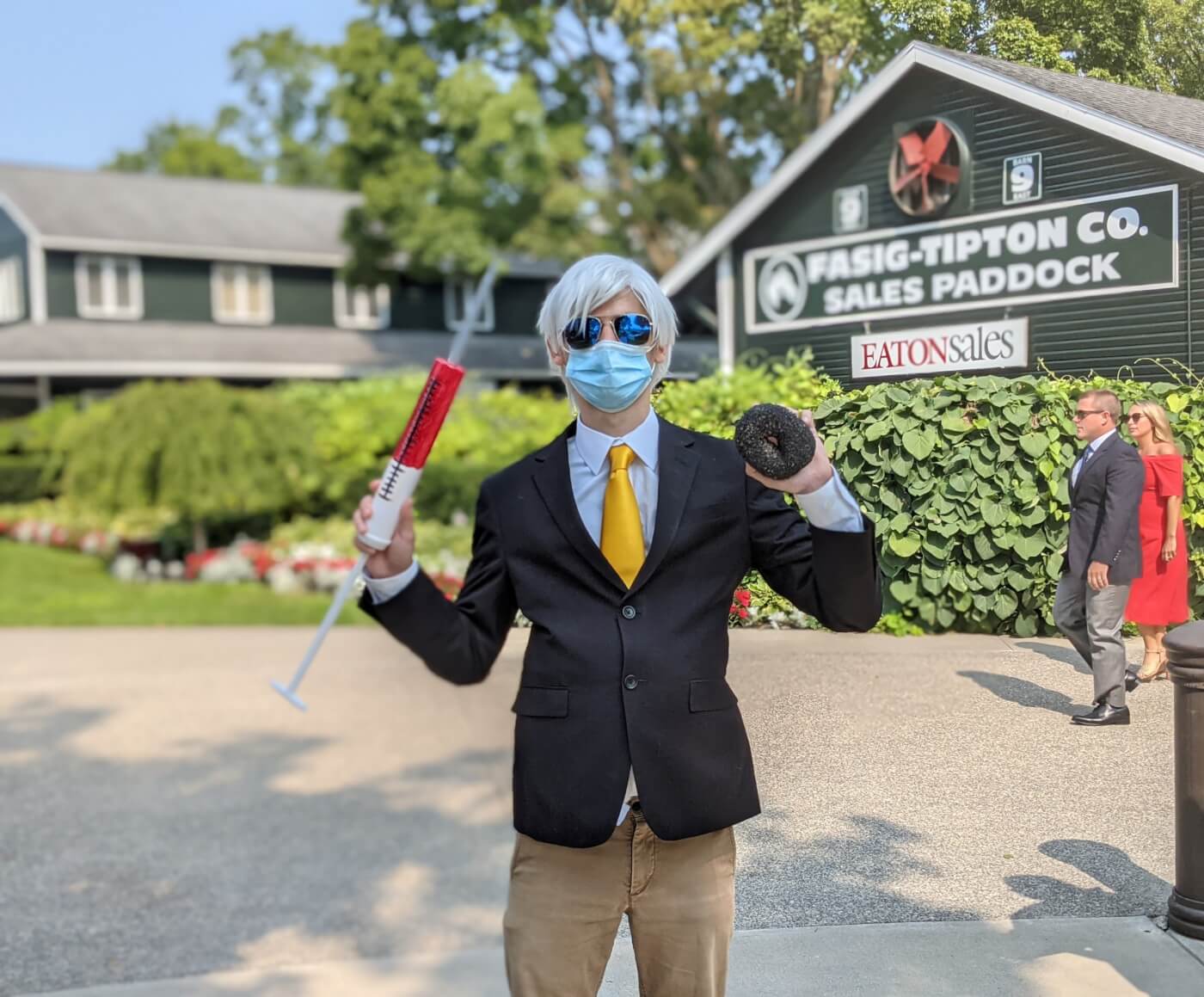 You'll also need a giant syringe, because you don't think about Baffert without thinking about his history of drug violations.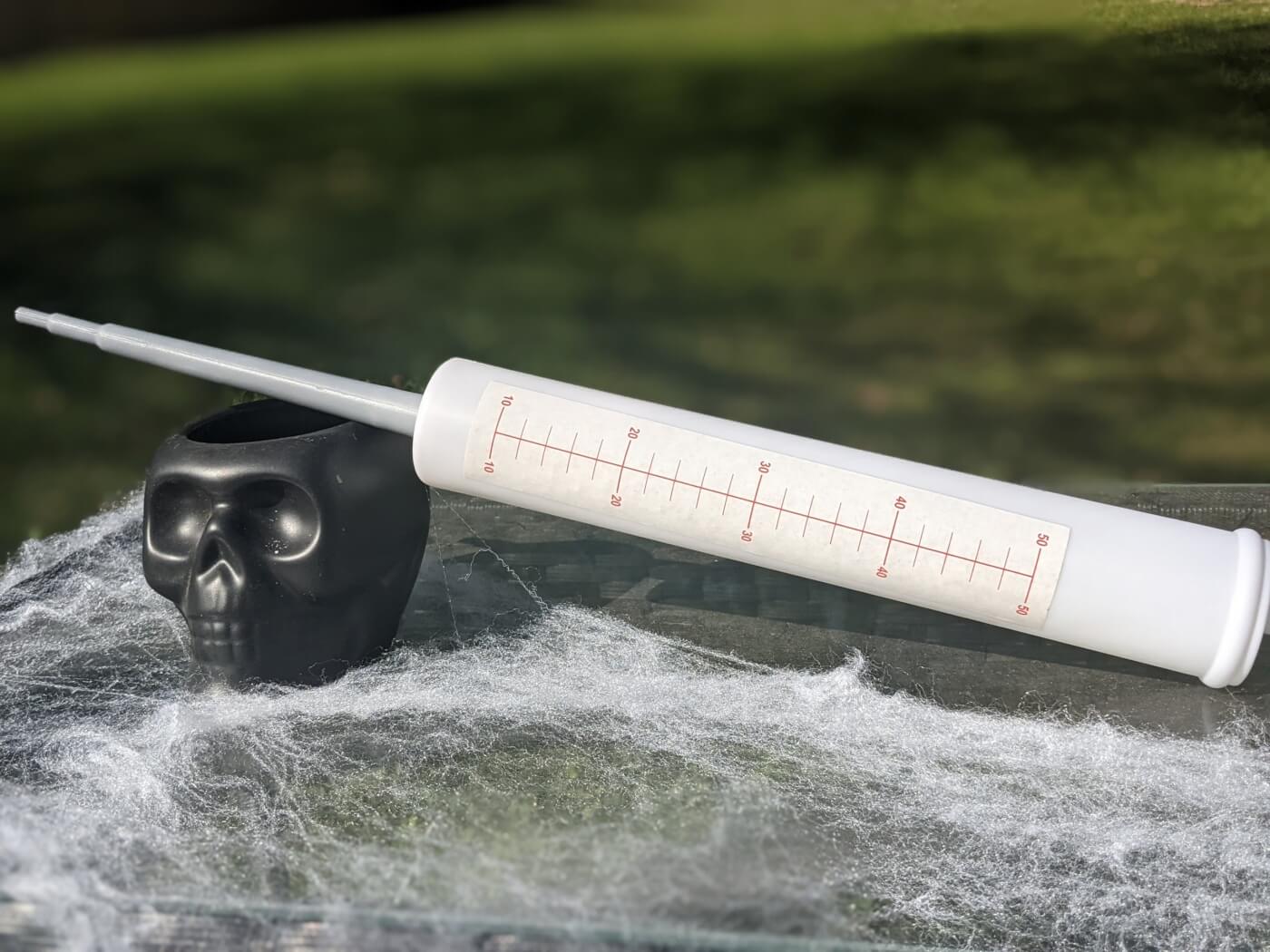 Don't forget to practice your excuses in case anyone questions you about the growing graveyard of racehorses who died in your care. "Cancel culture" and feed contamination from a groom who urinated in a stall are both real excuses that Baffert used in the past after positive tests.
Be warned—dressing as such a shady character may result in fewer treats this Halloween. Even many in the racing industry are fed up with Baffert's excuses. Churchill Downs has suspended him for two years, and the Breeders' Cup recently announced that stricter security measures will be put in place just for Bob, including a security officer who will be equipped with a body cam and investigators who will monitor his barn 'round the clock.
Despite Baffert's record and that of others like him, horse racing trainers routinely mask horses' preexisting injuries with drugs. In 2020 alone, 69 horses died at New York racetracks, and 63 have died in 2021 so far after sustaining fatal injuries on the track. You can help prevent horses from enduring the same fate by urging the New York State Gaming Commission to take action now: