Belle was abandoned after the earthquake and tsunami in Japan when her family fled because of the fear of radiation. PETA Asia-Pacific's Ashley Fruno flew her today—in the cabin, of course—to her adoptive family in Canada.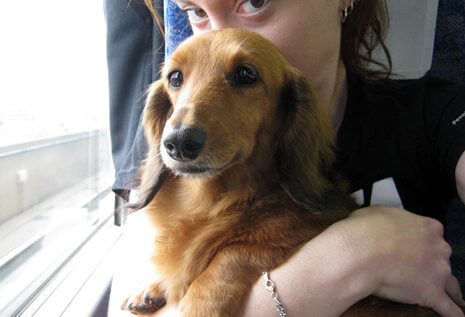 Ashley was the first member of a foreign animal group to enter the areas of Japan most devastated by the tsunami. Working alongside the Animal Friends Niigata shelter, she rescued animals who were left homeless or were abandoned by their families. After her second trip over, Ashley left with some VIP hand luggage—Belle—tucked safely under the seat in front of her on the plane.
It was donations from caring PETA supporters that got Belle placed with her new family. Thank you to everyone who helps animals otherwise devastated by emergencies by donating to our Animal Emergency Fund.

Written by Michelle Sherrow