UPDATE: After PETA asked supporters to contact El Al Airlines and urge the company to cancel this shipment, the airline received more than 10,000 e-mails and posts on its Facebook wall. El Al has now announced that it will not transport these 40 monkeys. Furthermore, El Al has confirmed that it will never again transport any primates for use in experimentation!
Last week, the High Court of Israel ruled that the Mazor breeding farm, which is associated with the notorious primate breeder Bioculture, cannot export 50 monkeys to a U.S. laboratory because they were captured in the wild. Because the majority of Mazor's monkeys are wild-caught, this means it's unlikely that Mazor will be able to sell these animals to laboratories.  
Unfortunately, the court is allowing Mazor to export 40 other monkeys who were born in captivity. In a shocking betrayal, El Al Airlines is slated to ship the monkeys despite the company's earlier promise that it would not transport primates to laboratories.
A Cruel Fate
If this shipment isn't stopped—reportedly, these monkeys are scheduled to be shipped soon on an El Al Airlines international flight—these 40 monkeys will go to Shin Nippon Biomedical Laboratories (SNBL), where they will be used in cruel and almost certainly fatal experiments.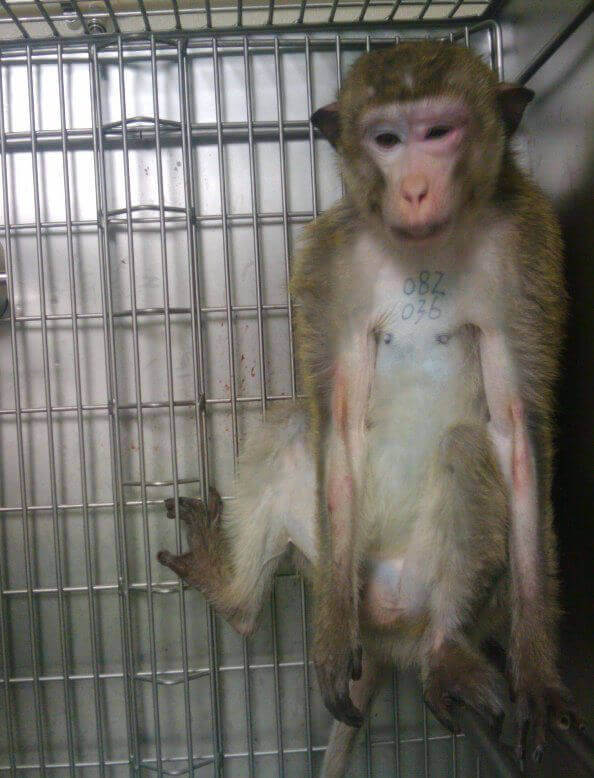 SNBL is the vile facility in Washington state that PETA exposed with photographs and video footage released to us by a whistleblower. You may also recall that a monkey was sent through a cage washer and scalded to death at SNBL and that this facility has a long track record of violating federal animal welfare laws.