Ringling Bros. and Barnum & Bailey Circus has conceded: The public no longer supports dragging elephants around the country and forcing them to perform tricks under the constant threat of being hit with a bullhook. Before shutting down for good, Ringling Bros. phased out its elephant acts. These other circuses should accept that the days of elephant exploitation are long over and allow the elephants used in their shows to be retired and relocated to sanctuaries:
Atlanta law-enforcement officials recently charged both a UniverSoul Circus representative and Larry Carden, the elephant exhibitor performing with the circus, with cruelty to animals after a whistleblower reported to PETA that a handler with the circus forced an apparently fearful elephant to leave the stage by inserting a bullhook—a sharp metal weapon that resembles a fireplace poker—into the animal's sensitive mouth.
The notorious Carson & Barnes Circus has a long history of abusing elephants. The U.S. Department of Agriculture recently cited the circus for failing to provide an elephant named Nina with adequate veterinary care. Nina—whom a Carson & Barnes worker was caught beating on video while touring with another circus in 2011—has lost 500 pounds in the last several months alone.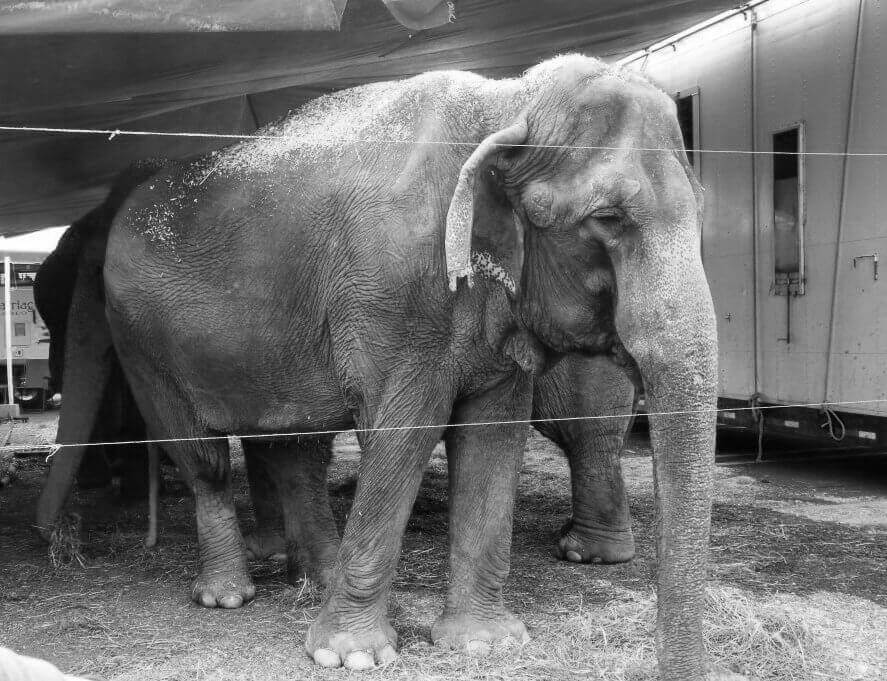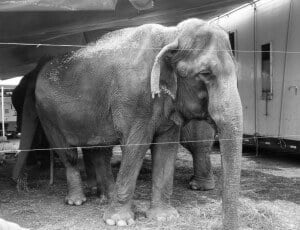 Kelly Miller Circus is using a lonely, sad elephant named Anna Louise. Elephants are highly social animals who suffer when denied the company of other elephants.
Shrine Circuses rent their elephant acts from a variety of exhibitors— all of which have deplorable records of animal care.
The Cole Bros. Circus paid a civil penalty of $15,000 to settle more than ten Animal Welfare Act violations. In 2011, Cole Bros. and its president pleaded guilty to violating the Endangered Species Act by illegally selling two Asian elephants. The circus was ordered to pay more than $150,000 in fines.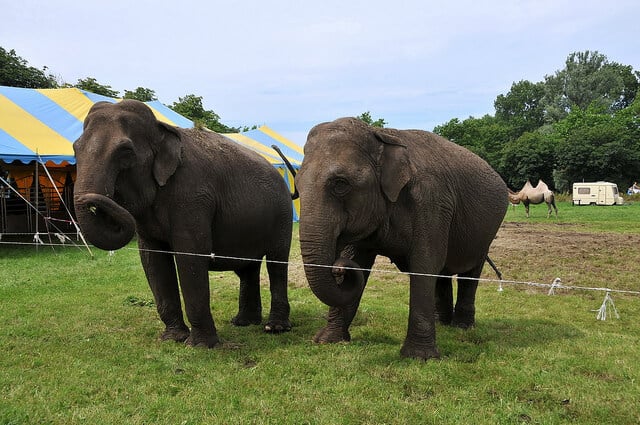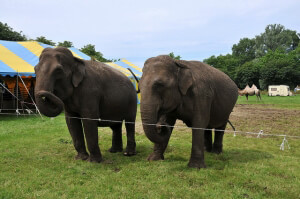 What You Can Do
Click the button below to urge Circus World, which has historically hired the notorious exhibitor Carson & Barnes Circus, to end cruel elephant exhibits. Also, only buy tickets to cruelty-free circuses that don't force animals to perform silly tricks.