Alligators have been on Earth since the time of the dinosaurs. They should be respected for the fascinating beings they are, not used as birthday party props.
Yet an outfit calling itself Scales and Tails Utah is doing just that, and unsurprisingly, a recent show ended badly. While appearing at a 5-year-old's birthday party, an 8.5-foot male alligator named Darth Gator finally had enough and clamped down on the trainer's hand, dragged her into the pool, and locked her in a death roll as children screamed in fear. An adult bystander jumped on the alligator's back, and the handler was able to free herself.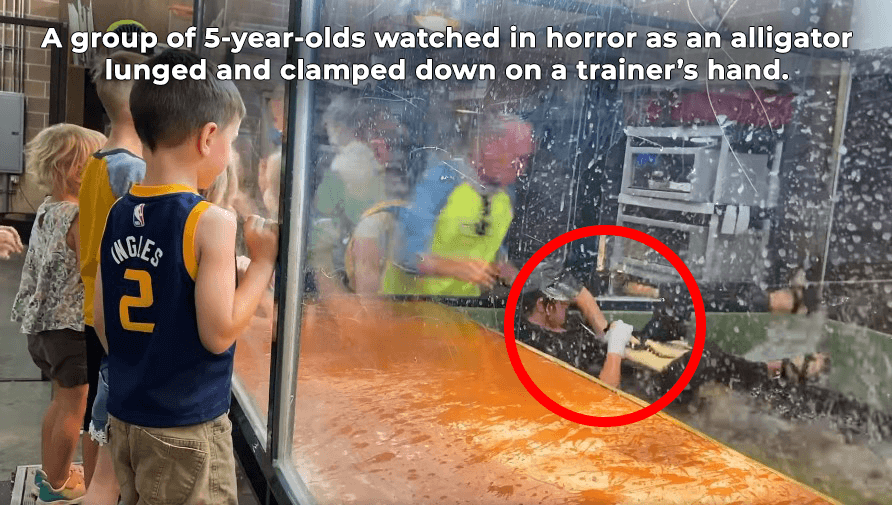 It's unsurprising that an alligator—forced to exist in a small tank while humans gawk and take photos—reached his boiling point.
This was a disaster waiting to happen.
The handler later admitted that she had noticed Darth Gator "being aggressive" before the show.
Alligators look intimidating, but an alligator mother nurtures her hatchlings, sometimes carrying the vulnerable babies in her mouth or on her back. The little ones may stay with their protective mother for up to two years. A mother alligator will respond immediately if one of her babies sounds a distress call. Despite their size and strength, alligators shun contact with humans and would rather flee than fight.
Please take action below to urge Shane Richins, the owner of Scales and Tails, to shut down his cruel and dangerous business immediately and send the animals to reputable facilities where they can live in peace.
Please send polite comments to:
Shane Richins
Founder
Scales and Tails Utah
[email protected]
Please feel free to use our sample letter, but remember that using your own words is always more effective.