West Coast Game Park Safari in Bandon, Oregon, is playing games with the law and animals' lives. This roadside zoo has exploited a yearling brown bear and a juvenile jaguar in cruel public encounters, even though using dangerous wild animals for public contact at that age is a violation of the federal Animal Welfare Act—and with the passage of the Big Cat Public Safety Act in December 2022, all contact between the public and big cats is now against the law. In addition, it lied to federal inspectors and said the cub-petting encounters hadn't taken place after the bill passage, despite photographic proof to the contrary!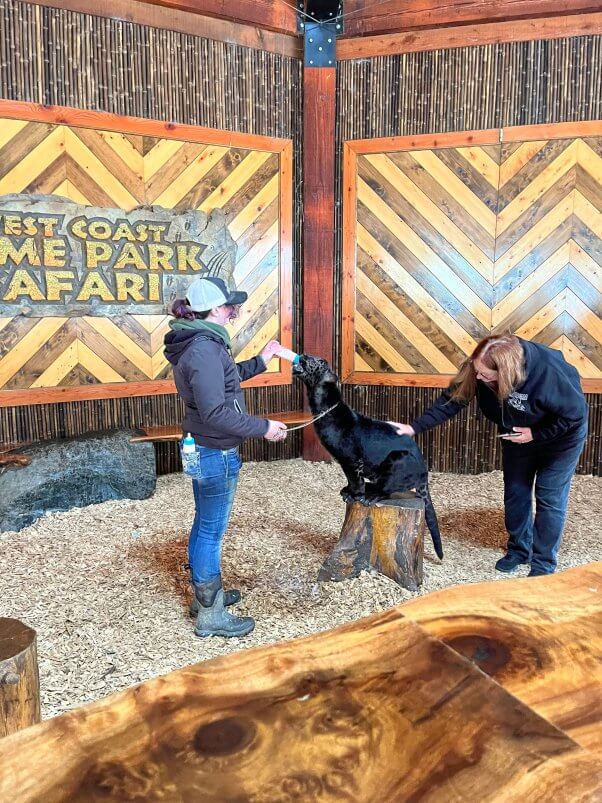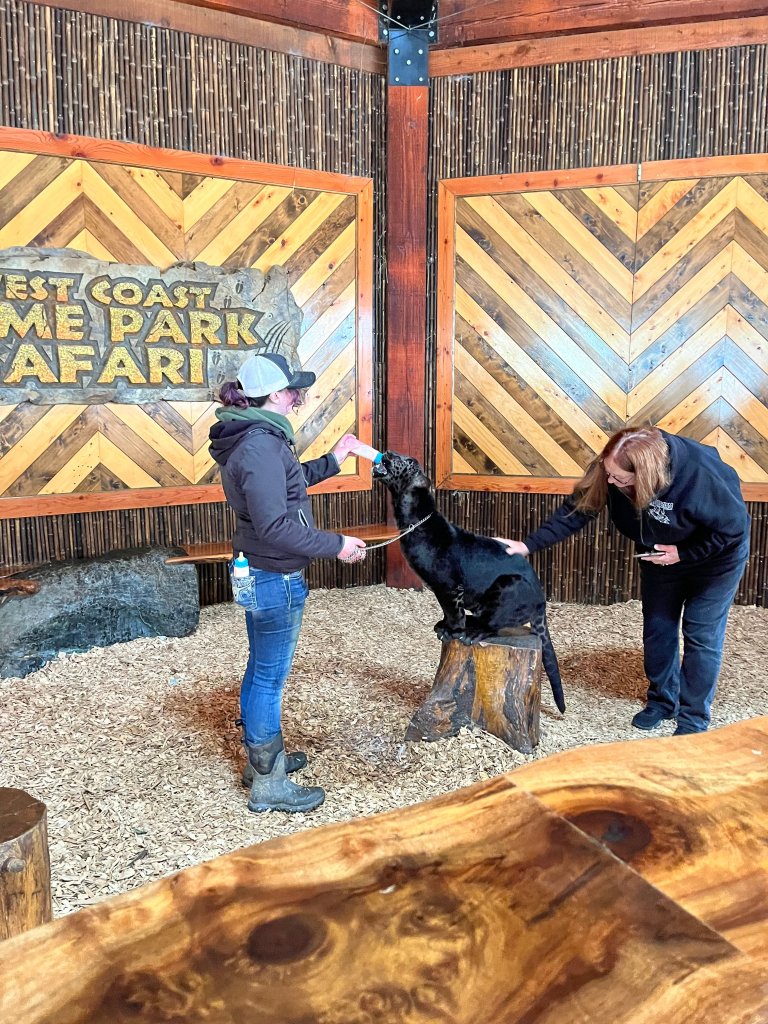 West Coast Game Park Safari has also been cited by the U.S. Department of Agriculture (USDA) for failing to provide adequate veterinary care to multiple animals, failing to provide clean water for a capybara, failing to maintain clean and safe enclosures, failing to handle animals properly, and "euthanizing" a bear named Sugar by gunshot—the bullet ricocheted and "mortally wounded" her companion, Spice, who then had to be shot again to end his suffering.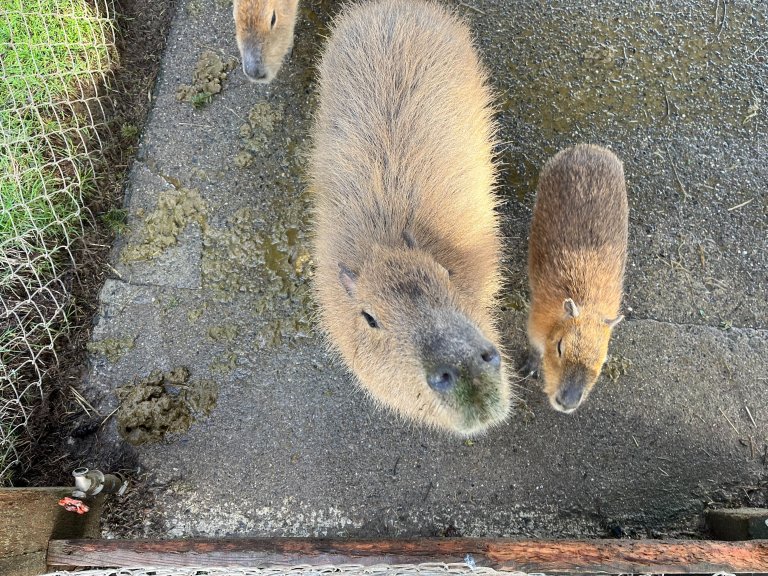 Jaguars naturally live near wetlands in the tropical rainforests of South America and are powerful swimmers who can navigate through rivers and even hunt aquatic prey animals. At West Coast Game Park Safari, they and other big cats pace endlessly in small, barren cages that have been repeatedly flagged by the USDA for being in disrepair. Denying these animals the opportunity to fulfil their most innate desires is a form of speciesism, a human-supremacist worldview.
Please urge West Coast Game Park Safari to end its cruel public encounters and send the animals to reputable facilities where they could live in vast, lush habitats and get the care they deserve.
Please send polite comments to:
Brian Tenney
President, West Coast Game Park Safari
[email protected]
Please feel free to use our sample letter, but remember that using your own words is always more effective.