From June 2021 through April 2022, a team of PETA operatives investigated unregulated Quarter Horse racing in Georgia, primarily at the largest Georgia "bush track," Rancho El Centenario (south of Atlanta).
Amid record-breaking heat waves, breathing-impaired breeds—including pugs and French bulldogs—may struggle to survive.
The hospital's medevac staff had attended training sessions at the University of Tennessee College of Medicine in which live pigs were mutilated. Now let's get the school to end this cruelty.
Months after PETA's groundbreaking exposé, Envigo announced that its dog-breeding hellhole will shut down. But our work isn't over yet…
Staff from PETA Germany and other rescue teams risk their lives to get emaciated and injured animals out of the most dangerous areas in Ukraine. Read more to learn how you can support this vital work.
August 8 marks the 52nd anniversary of Lolita's abduction from her ocean home, so Paulina Rubio, PETA, and many others are asking The Dolphin Company to let her live out her golden years in a better place.
© StarMaxInc.com
Pressure from PETA ended Texas A&M University's canine MD breeding program in 2019. But then nine healthy dogs were sent to another lab instead of being released for adoption.
Beamish is a monkey born into laboratory experimentation. Sixteen years later, he's still being experimented on, currently in Elisabeth Murray's monkey fright lab.
Urgent Alerts
Change the World for Animals—Take Action Now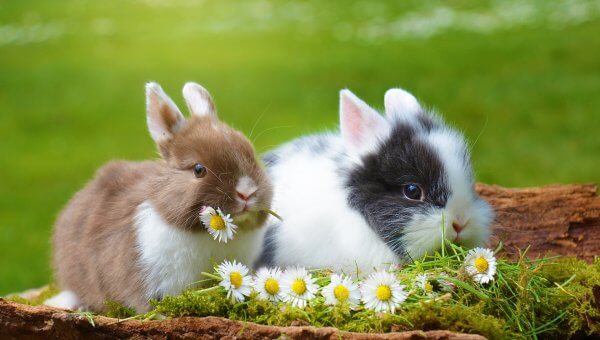 Search Cruelty-Free Companies
PETA's Beauty Without Bunnies program is the ultimate resource for conscientious shoppers, making the quest for cruelty-free products as easy as pie.
What PETA Stands For
People
I am you, only different.
Human beings create temporary and arbitrary boundaries to exclude beings who aren't like them. Human beings have justified wars, slavery, sexual violence, and military conquests through the mistaken belief that those who are "different" do not experience suffering and are not worthy of moral consideration.
---
Ethical
Do unto others as you would have them do unto you.
We are taught the Golden Rule as young children, and all major religions teach principles of nonviolence and kindness. The Rev. Dr. Martin Luther King Jr. said, "Injustice anywhere is a threat to justice everywhere." Ethical treatment—the Golden Rule—must be extended to all living beings: reptiles, mammals, fish, insects, birds, amphibians, and crustaceans.
---
Treatment
Animals are not ours to experiment on, eat, wear, use for entertainment, or abuse in any other way.
All beings desire freedom to live a natural life, according to their inherent desires and instincts. While the lives of all beings necessarily involve some amount of suffering, human beings must stop deliberately inflicting suffering on all beings for our own selfish desires. We lose nothing in replacing a cheeseburger with a veggie burger or a leather purse with a fabric one. But beings we exploit lose their lives just for our fleeting fancy.
---
Animals
We are all animals.
We believe all beings deserve liberty and respect not because they share the characteristics we admire in ourselves but because they are living beings. We share the same evolutionary origins, we inhabit the same Earth, and we are ruled by the same laws of nature. We are all the same.
© Jo-Anne McArthur / We Animals
Learn More about what PETA stands for
A visitor who witnessed the bloody attack of an orca at SeaWorld San Diego alerted PETA to the horrific incident. Take action for orcas!
Get PETA Updates
Stay up to date on the latest vegan trends and get breaking animal rights news delivered straight to your inbox!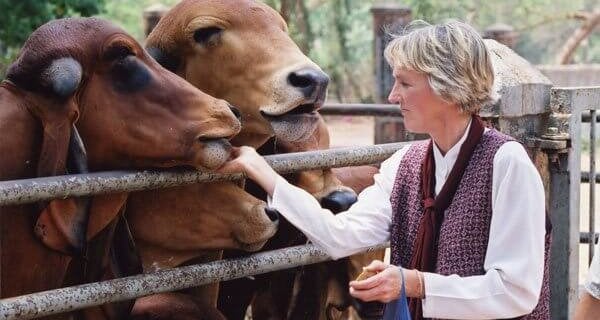 "Almost all of us grew up eating meat, wearing leather, and going to circuses and zoos. We never considered the impact of these actions on the animals involved. For whatever reason, you are now asking the question: Why should animals have rights?" READ MORE
— Ingrid E. Newkirk, PETA President and co-author of Animalkind