Afro-Vegan: The Next Greatest Food Fusion
The following article was written by Paula Moore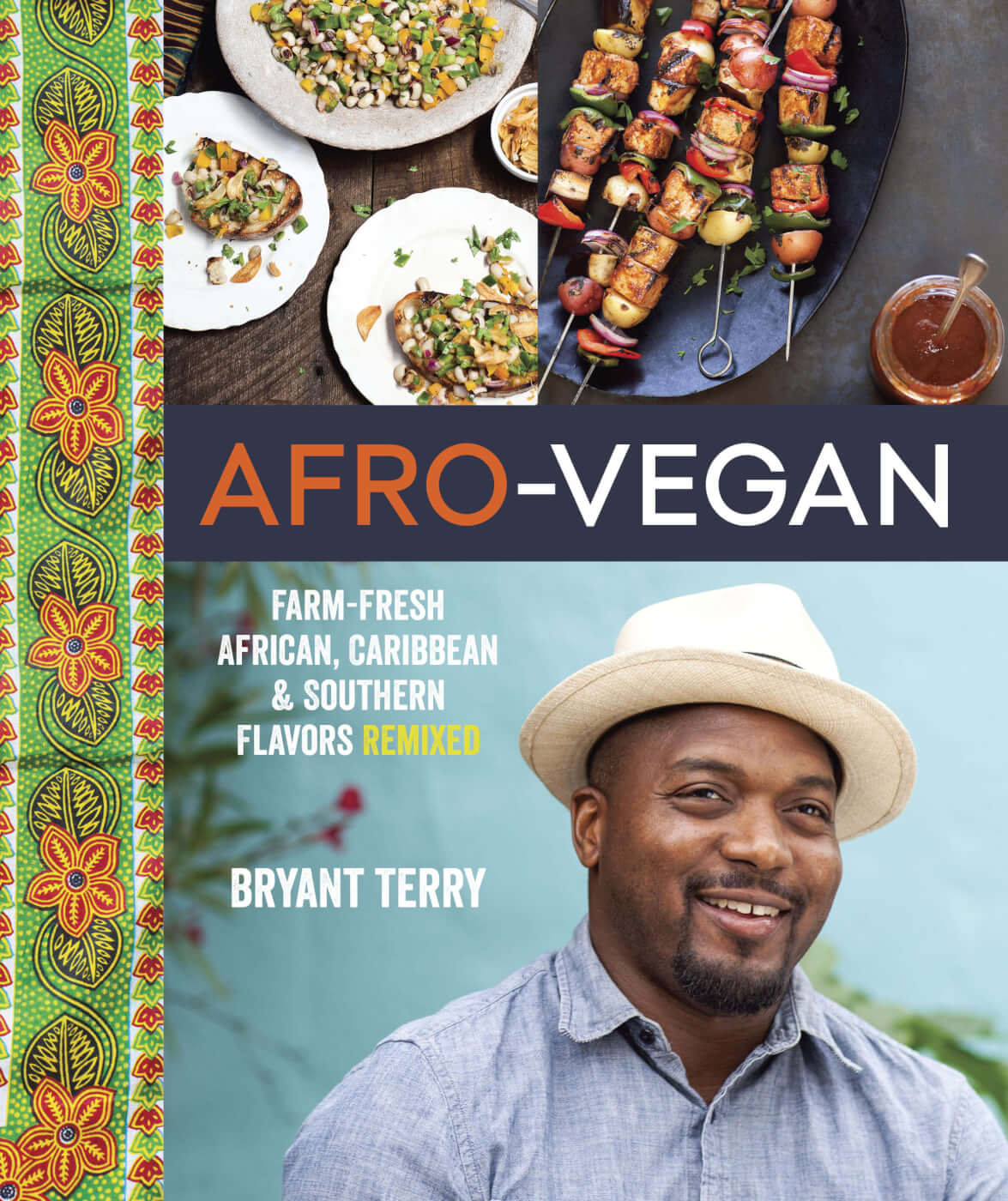 "Imagine if you removed the animal products from African, Caribbean, Southern, and other Afro-influenced cuisines, then meticulously cut, pasted, and remixed the food to produce recipes with farm-fresh ingredients as their heart and soul: that is Afro-Vegan." —Bryant Terry
That's how critically acclaimed author, chef, and food activist Bryant Terry describes his new cookbook, Afro-Vegan, which features more than 100 inspired, animal-friendly recipes such as Cocoa-Spice Cake With Crystallized Ginger and Coconut-Chocolate Ganache (yes, please), Black-Eyed Peas With Cornbread Croutons, and Tofu Curry With Mustard Greens. As soon as I got my hands on a copy, I tried Bryant's Cinnamon-Soaked Wheat Berry Salad (finally—a use for those wheat berries in the back of my pantry!).
We talked to Bryant about all things vegan when he was a guest judge at the first-ever vegan gumbo cook-off in New Orleans late last year – an event that was co-hosted by PETA and New Orleans' Tourism Board. Check out this short clip, and if you're hungry for more,see the recipe for Cinnamon-Soaked Wheat Berry Salad below, or order your copy of Afro-Vegan today!
1 cup wheat berries
3 cups boiling water
1 2-in. cinnamon stick
1 1/4 tsp. coarse sea salt
3 carrots, diced into 1/4-inch pieces
1 heaping cup thinly sliced dried apricots
6 Tbsp. packed minced cilantro
1/2 cup almonds, toasted and chopped
3 Tbsp. apple cider vinegar
1 Tbsp. freshly squeezed lemon juice
1 heaping tsp. Dijon mustard
1 tsp. maple syrup
1/2 tsp. fine sea salt
1/4 tsp. ground cinnamon
3 Tbsp. extra-virgin olive oil
Freshly ground white pepper, to taste

To make the salad, put the wheat berries in a medium saucepan. Pour in the boiling water, cover, and let cool to room temperature. Refrigerate for at least 8 hours or overnight.
Add the cinnamon stick and 1/4 tsp. of the coarse sea salt and bring to a boil over high heat. Decrease the heat to low, cover, and simmer until tender but chewy, about 1 hour. Remove from the heat and let sit with the lid on for 15 minutes. Drain, if necessary, and remove the cinnamon stick.
Meanwhile, prepare a medium bowl of ice water. Put about 4 cups of water in a medium saucepan and bring to a boil over high heat. Add the remaining 1 tsp. coarse sea salt, then add the carrots and cook, uncovered, until fork-tender, about 2 minutes. Drain well, then immediately plunge the carrots into the ice water to stop the cooking. Drain well. Transfer to a large bowl. Add the wheat berries, apricots, cilantro, and almonds and mix well.
To make the dressing, combine the vinegar, lemon juice, mustard, maple syrup, fine sea salt, and cinnamon in a blender. With the blender running, slowly pour in the oil and process until creamy.
Pour the dressing over the salad and toss well. Cover and refrigerate for 1 hour to allow flavors to meld. Remove from the refrigerator about 30 minutes before serving to bring to room temperature. Season with white pepper just before serving.
Notes
Adapted from Bryant Terry's cookbook 'Afro-Vegan'
Servings: Makes 4-6 servings
Respond