Vegan
Ambrosia Ice Pops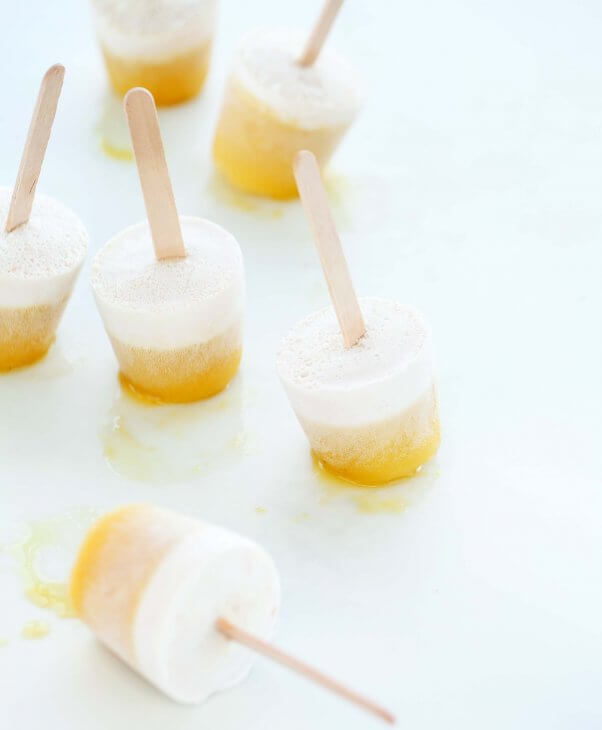 Print
Ingredients
1 3/4 cups

freshly squeezed navel orange juice, strained

2

very ripe bananas

2 tsp.

orange-blossom water

1/4 cup

water

1/4 cup

sugar

2 tsp.

freshly squeezed Ruby Red grapefruit juice

1/2 tsp.

Ruby Red grapefruit zest

1/4 cup

coconut milk

1/2 cup

plain coconut-milk yogurt

2 tsp.

coconut liqueur
Instructions
Add the orange juice, bananas, and orange-blossom water to a blender and process until smooth. Pour into 6 ice-pop molds so that each is a little less than 2/3 full. Freeze until firm, about 2 hours.
Combine the water, sugar, grapefruit juice, and grapefruit zest in a medium saucepan. Cook over medium-high heat, whisking constantly, until the sugar dissolves and the mixture thickens into a syrup, about 1 minute. Let cool completely.
Put the coconut milk, yogurt, and liqueur in a medium bowl. Slowly pour in the grapefruit syrup, whisking constantly, until smooth. Let cool briefly, then cover and refrigerate.
Remove the ice pops from the freezer and top off each mold with the coconut-milk mixture, leaving 1/4-inch of space at the top to allow for expansion. Put the handle in each mold. Freeze until completely solid, at least 6 hours or overnight.
To release the pops from the mold, gently squeeze the mold as you pull the handle. If it doesn't release, run the molds under warm water for a few seconds and try again.
Makes 6 pops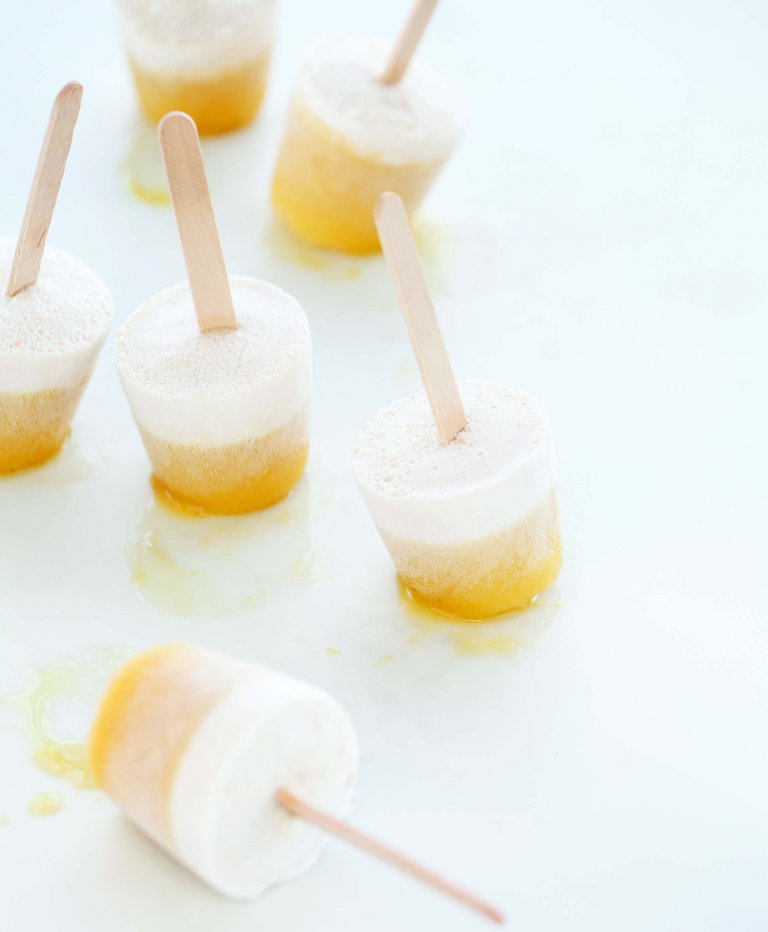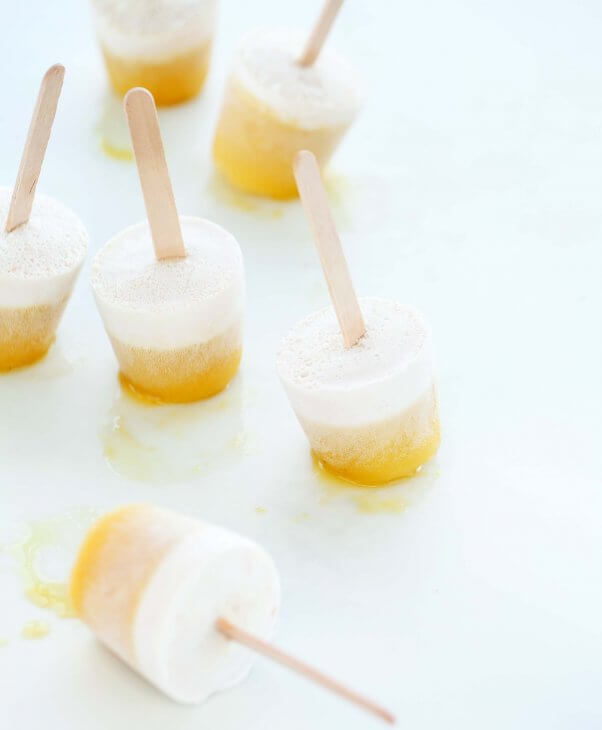 © 2014 by Paige Green
Recipes used with permission from Afro-Vegan by Bryant Terry, copyright © 2014. Published by TenSpeed Press, a division of Penguin Random House, Inc. Photography © 2014 by Paige Green
PETA is a participant in the Amazon Services LLC Associates Program, an affiliate advertising program designed to provide websites with a means to earn advertising fees by advertising and linking to Amazon.com.