Last weekend, throngs of New Orleans foodies learned that "Cajun" and "vegan" aren't mutually exclusive when PETA partnered with the city as a sponsor of the annual Tremé Creole Gumbo Festival. The festival's vegan theme prompted local chefs to adapt traditional recipes in order to offer a vegan gumbo option for the first time and to participate in a lively vegan cook-off. The panel of judges featured Louisiana food writers, musicians, political consultant Mary Matalin, and Vegan Soul Kitchen author Bryant Terry.
https://www.youtube.com/watch?v=YKFPSt8zwjI?
For many festival attendees, including Edward Sharpe and the Magnetic Zeros frontman Alex Ebert, vegan gumbo had previously been a foreign concept. But Ebert, who served on the judging panel alongside his infant daughter, Eartha, quickly warmed up to the dishes. (So did Eartha, who at 18 months was easily the youngest judge.) Check out Ebert with his girlfriend, Roehm Hepler-Gonzalez, and their daughter: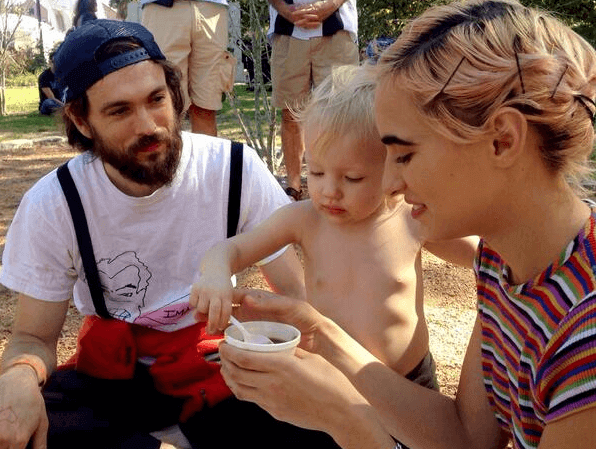 The first-of-its-kind cook-off, which PETA organized with The New Orleans Jazz & Heritage Festival and Foundation and the New Orleans tourism office, prompted local chefs to rework traditionally meaty recipes by using all plant-based ingredients, such as shredded shitake mushrooms and vegan andouille sausage. One meat-centric restaurant, Bourbon House, even went so far as to save its recipe from the cook-off and incorporate it into its menu. According to its Facebook page, it just added vegan gumbo as its soup du jour. Other participants, including Miss Linda's and Woody's, have announced that they will soon serve vegan gumbo at events around town.
The cook-off's winning gumbo, which boasted smoke-flavored tofu, belonged to Brocato's Eat Dat, a Cajun eatery run by Cherie and Troy Brocato, seen here with PETA's Dan Mathews: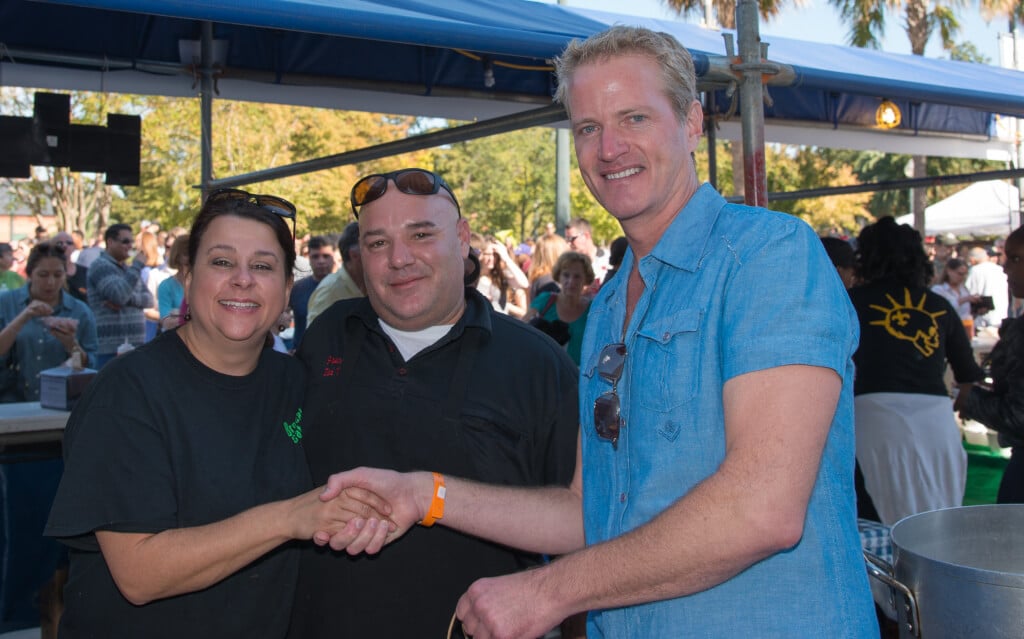 Try one of our vegan gumbo recipes, or create your own and share it with friends.