PETA's Beauty Without Bunnies Campaign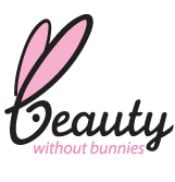 PETA's grassroots work has convinced millions of consumers to purchase cruelty-free products and persuaded numerous companies to change decades-old anti-animal policies. Our undercover investigations have dried up funding for animal abuse, led to groundbreaking cruelty charges, and brought ghastly experiments to a screeching halt. In a word,  PETA's work gets results.
PETA pioneered the movement to halt cosmetics and product testing on animals. Our undercover investigation of a huge contract testing laboratory in Philadelphia and our subsequent campaign led to a groundbreaking victory when Benetton, a global leader in cosmetics, permanently banned animal tests. Other leading companies quickly followed suit.
Caring consumers used to have to go to specialty stores to get cruelty-free cosmetics and household products, but thanks to PETA's relentless campaigns, the phrases "not tested on animals" and "cruelty-free" are advertised on the packaging of hundreds of brands in stores all over the world.
When PETA turned its attention to the food and beverage industry in 2006, one by one, major corporations agreed to stop conducting and funding animal tests. Through vigorous negotiations, PETA convinced Welch's, Ocean Spray, POM Wonderful, PepsiCo, and multibillion-dollar beverage-industry giant Coca-Cola to end animal tests.
Prior to hearing from PETA, Coca-Cola had a history of conducting invasive and deadly animal experiments—including cutting open chimpanzees' faces in order to conduct taste tests and force-feeding chemicals to rats to test "caramel color"—none of which was necessary or required by law.
Coca-Cola's decision not to conduct or fund tests on animals and its instructions to ingredient suppliers to "use alternatives to animal testing" when available are signs of hope for the millions of animals who are forced to endure cruel and needless experiments every year in barren laboratory cages.
Living Cruelty-Free
To help consumers identify companies, charities, and schools that are cruelty-free, PETA's Beauty Without Bunnies program clarifies non-animal testing terminology and procedures, compiles information on the testing policies of companies and organizations, and publishes a list of those that have signed our statement of assurance confirming that they do not conduct or commission animal tests.
Consumers can help this project succeed by supporting cosmetics, personal-care, and household product companies, companion animal food companies, and charities that comply with PETA's cruelty-free standards; boycotting those companies and charities that don't comply with PETA's cruelty-free standards; and asking local stores to carry cruelty-free items.