Protesters Disrupt BCBG Storefront
BCBG sells fur and refuses to stop. So this is what we did.
Why did we do this? Because every fur coat, trinket, and bit of trim caused an animal tremendous suffering—and took away a life.
Animals on fur farms spend their entire lives confined to cramped, filthy wire cages. Fur farmers use the cheapest and cruelest killing methods available, including suffocation, electrocution, gas, and poisoning.
More than half the fur in the U.S. comes from China, where millions of dogs and cats are bludgeoned, hanged, bled to death, and often skinned alive for their fur. Chinese fur is often deliberately mislabeled, so if you wear any fur, there's no way of knowing for sure whose skin you're in.
Tell BCBG to stop selling torture.
Subscribe to PETA's YouTube channel and never miss another video.
Get PETA Updates
Stay up to date on the latest vegan trends and get breaking animal rights news delivered straight to your inbox!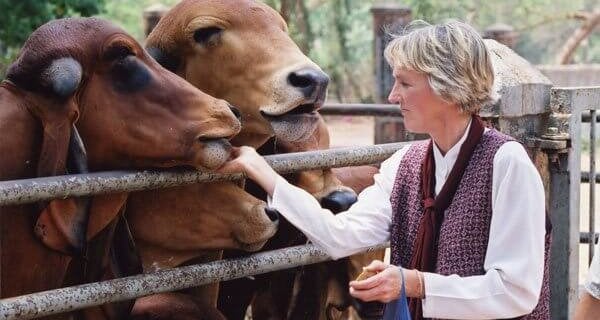 "Almost all of us grew up eating meat, wearing leather, and going to circuses and zoos. We never considered the impact of these actions on the animals involved. For whatever reason, you are now asking the question: Why should animals have rights?" READ MORE
— Ingrid E. Newkirk, PETA President and co-author of Animalkind