This lesson plan is designed to help teachers present animal rights issues to their students. If you're an educator, please feel free to adapt this material to fit your needs, and contact us if you need help incorporating this activity into your curriculum.
Suggested grade levels: 3rd–5th grade
Objectives: Learn about rats and the experiments that take place in animal-testing laboratories and question the ethics of using animals in experiments.
This colorful and engaging comic book tells the story of Sunshine, a rat who was rescued from a laboratory. Through the comic, students will learn fascinating facts about rats and be introduced to the ethical issues surrounding the use of animals in research in an age-appropriate way. You can order the comic book here or click below to view it online and print it for your students.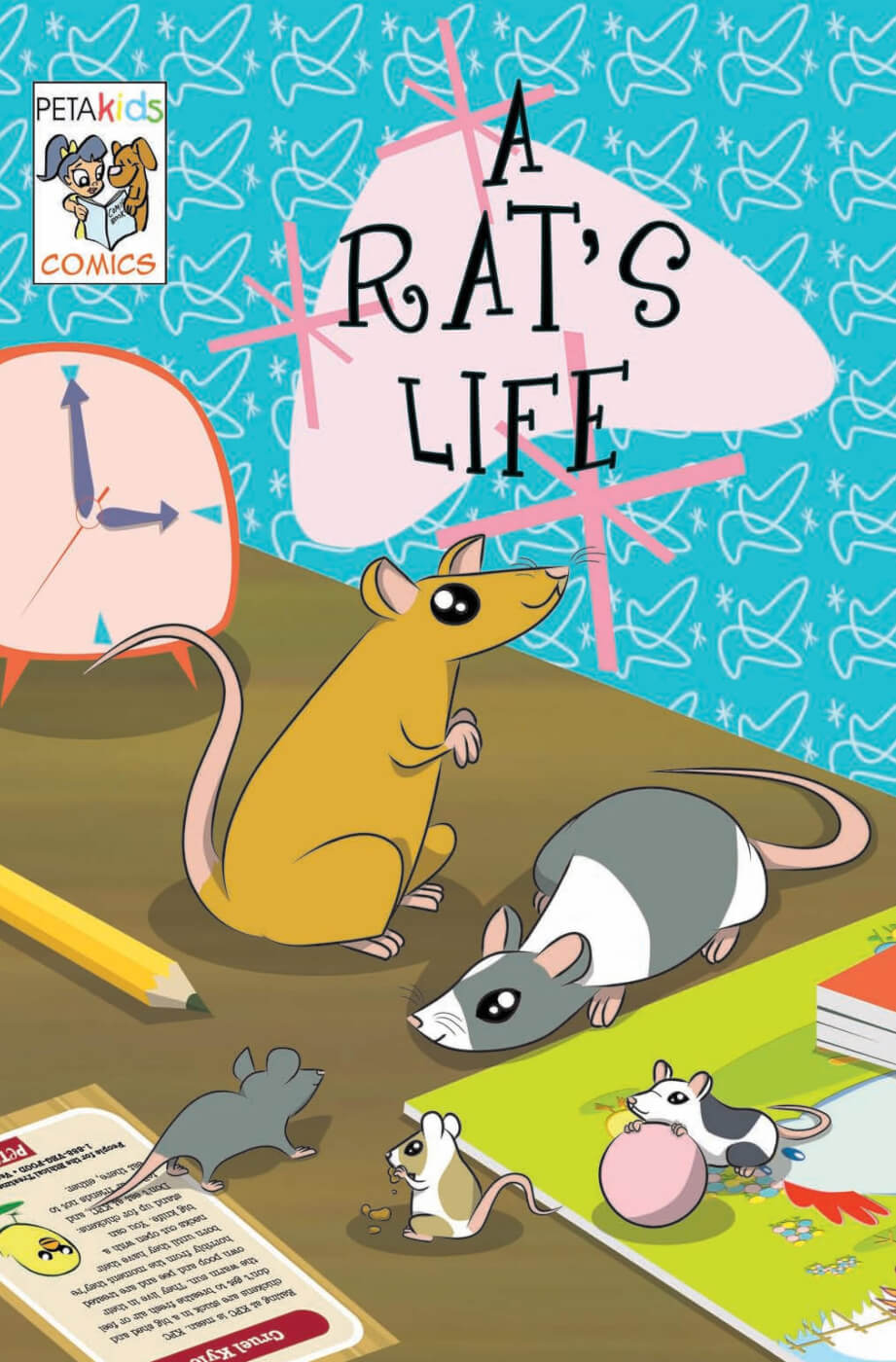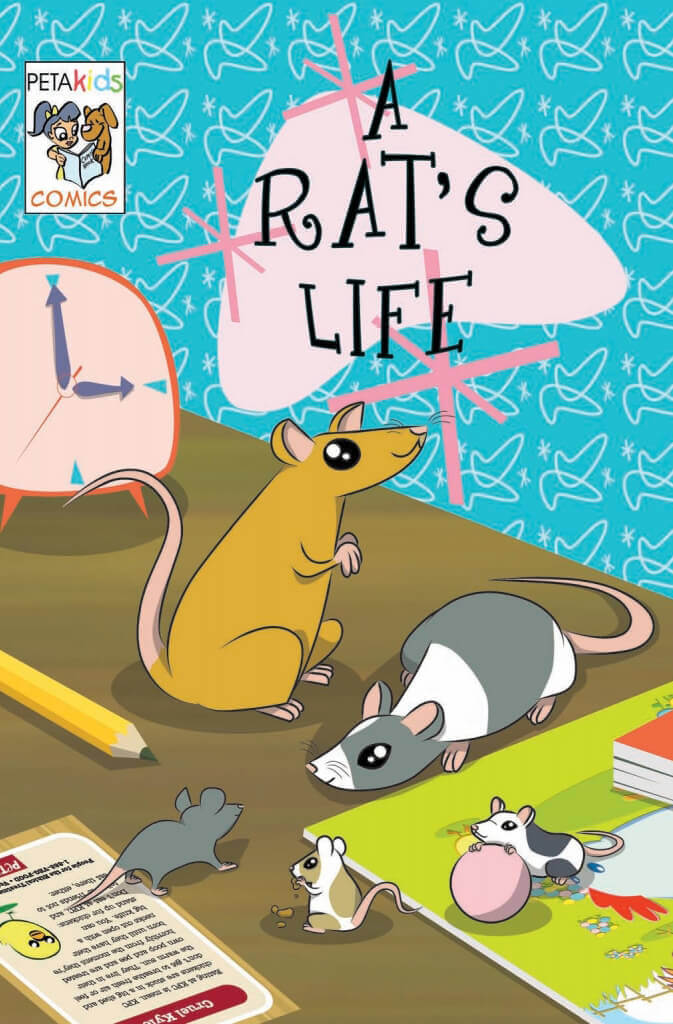 Once your students have read the comic, print out copies of the corresponding "Amazing Facts" and "Reading Questions" worksheets to help them process the material.
Love this lesson? Check out "An Elephant's Life" to teach your students about animals used for entertainment!