This lesson plan is designed to help teachers present animal rights issues to their students. If you're an educator, please feel free to adapt this material to fit your needs, and contact us if you need help incorporating this activity into your curriculum.
Grade levels: Pre-kindergarten–5th grade
Type of resource: Activity
Objectives: Learn about the personalities, habitats, and characteristics of various animals and evaluate the ways in which these animals are used and harmed by humans.
Teach your students about all different kinds of animals and have some fun coloring with TeachKind's "We're All Animals" coloring sheets! This online booklet includes 16 printable, full-page images for kids to color, along with interesting facts about each animal at the bottom of every page. These coloring sheets make for a great kid-friendly activity to introduce younger students to some of the ways in which animals are exploited for human use.
Download the "We're All Animals" Coloring Sheets.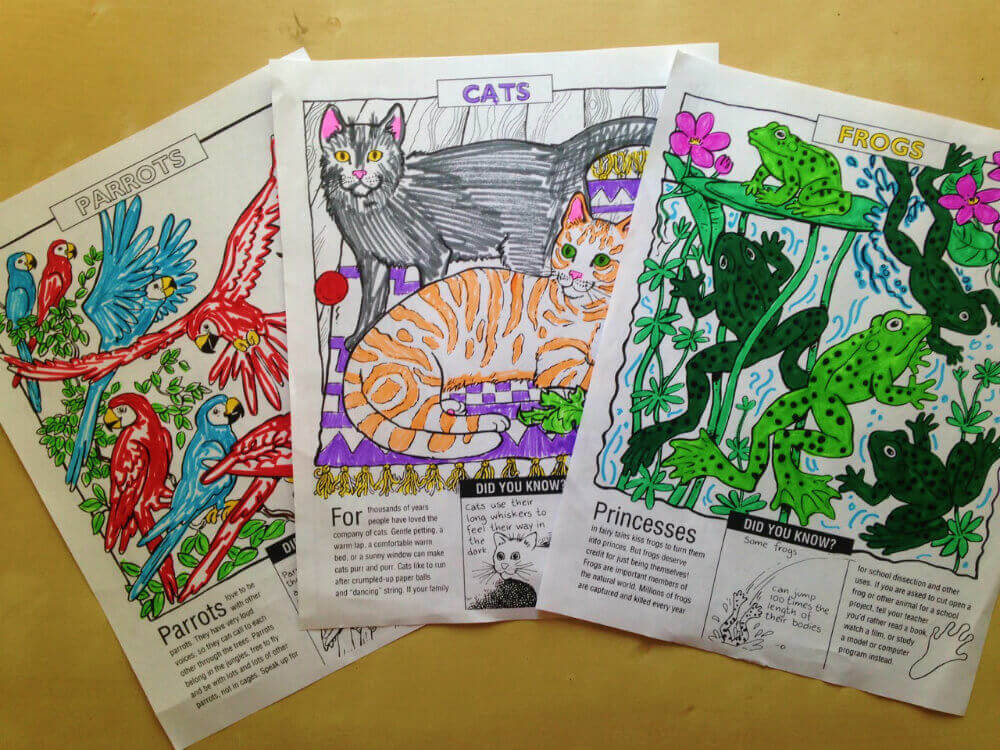 Leave a stack out for kids to color and decorate during free time, or use them along with a lesson on the fascinating lives of animals. Either way, discuss the facts at the bottom of each animal's coloring sheet.