In honor of Teacher Appreciation Month in May, TeachKind held its annual Teacher Appreciation Contest to celebrate educators who are going above and beyond for animals in their schools. We received so many entries telling us about teachers who are inspiring compassion for animals in the next generation—and we're thrilled to announce the winner and runners-up!
Meet these awe-inspiring TeachKind teachers:
Winner
Magaly Madrid
Downtown Miami Charter School, Miami, Florida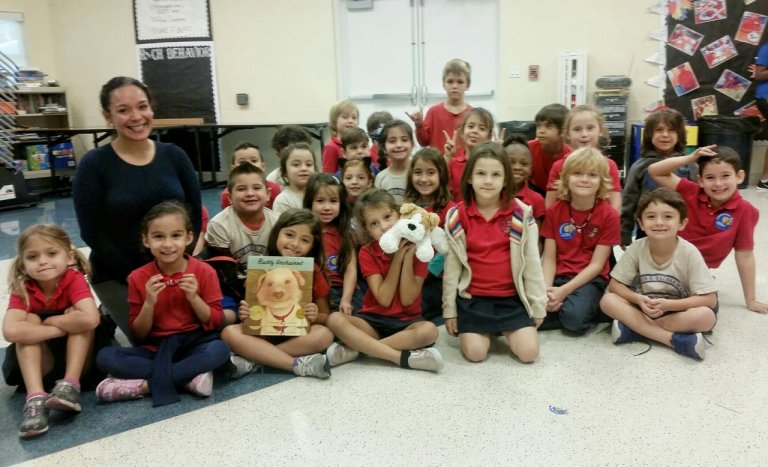 Magaly Madrid is a vegan advocate, reading teacher, and founder of the EverydayHUMANE program, which brings a message of compassion into different educational settings.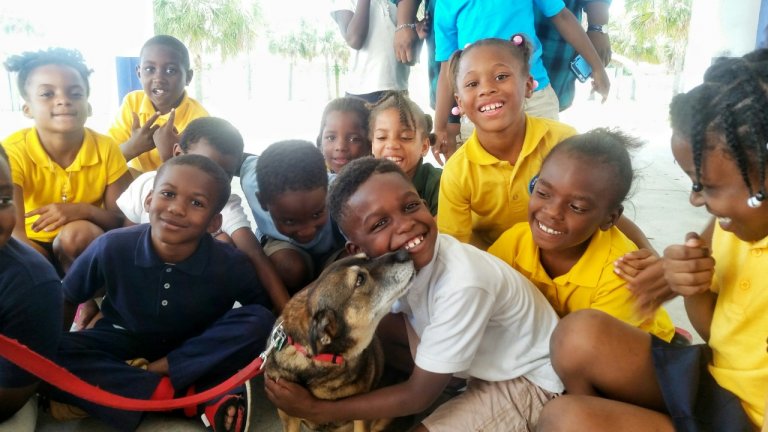 She weaves humane themes into her daily curriculum and has also created an after-school humane-education club for students. She discusses empathy with her students and how to widen our circle of compassion to include animals. And she always offers them vegan snacks!
When Ringling Bros. circus and the Miami Seaquarium offered free tickets to her school, Magaly used it as an opportunity to engage students in critical thinking about animals used for entertainment and the inconsistent treatment of animals in our society. Her students designed posters protesting the circus as well as the Miami Seaquarium's lionfish hunt. She also engaged the students' parents to support their children in their passion for animals and their activism. Consequently, several students attended protests at the circus and aquarium with their parents.
Magaly's students also put their literacy skills to good use by writing a joint letter to local government officials, explaining how upset they felt that the city used a petting zoo during an Easter event that many of them had attended. Immediately after submitting the letter, they were told that there would no longer be petting zoos at future community events. What a wonderful victory for animals—and the students got some firsthand experience with the power of activism!
Magaly also uses TeachKind resources such as A Chicken's Life and A Cow's Life comic books to engage students in conversations around animals used for food. She shares information in what she calls a "Day in the Life With Ms. Maggie," helping students understand plant-based food options and encouraging them to share information with their parents and to try new vegan foods.
Magaly is a great example of how to incorporate humane education into the curriculum on a daily basis, as well as going above and beyond to help animals—and engage children and the school community. She encourages her students to see themselves as change-makers. And we can't wait to see all the positive changes they'll make next year.
Congratulations, Magaly!
Runners-Up
Jennifer Valdora
Mahatma K. Gandhi School—P.S. 23, Jersey City, New Jersey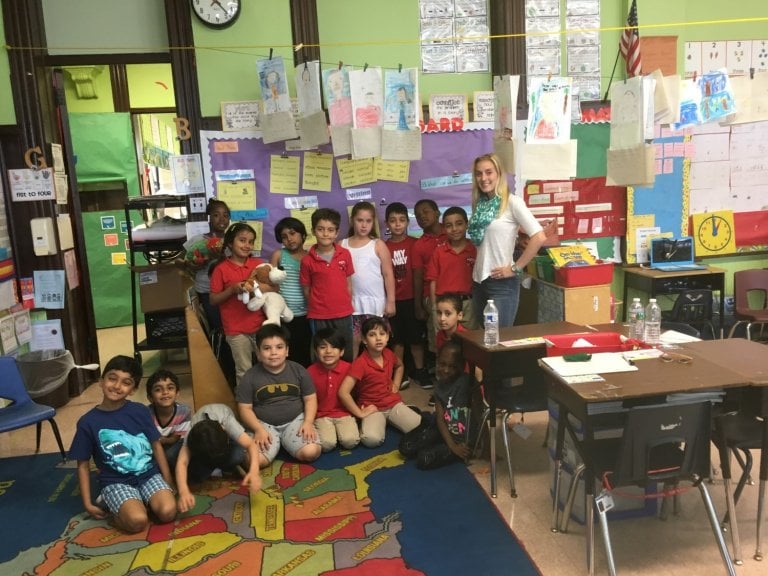 Jennifer Valdora teaches her first-grade class that you're never too young to start living a cruelty-free lifestyle. She volunteers with the Beagle Freedom Project, which rescues dogs and other animals from laboratories around the world who are suffering because of experimentation—and has a rescued beagle herself. She shares age-appropriate information about testing on animals and how to help them by choosing cruelty-free products. Her students' parents are supportive of her lessons on compassion and have even started choosing to buy products that weren't tested on animals.
Jennifer also partners with a local open-admission shelter to have her students read to the cats awaiting adoption. Not only does this help socialize the kitties and keep their spirits up, it also helps struggling readers with reading fluency, comprehension, and decoding skills—a win-win situation for all.
Great job, Jennifer!
Renisha Jenkins
Alliance Jack H. Skirball Middle School, Los Angeles, California 

Renisha Jenkins teaches eighth-graders English, math, and how to make the world a better place for all its inhabitants. She's a vegan advocate who informs her students—as well as the staff of her charter school—about the benefits of a plant-based diet. She has had in-depth discussions with students about food choices and their effects on the planet using documentaries such as Cowspiracy and Food Inc. She helped her students learn how animal agriculture is a major contributor to climate change. But she didn't stop there. Her students also worked on a project in which they had to create their own businesses that would contribute to the sustainability of the planet—keeping in mind what they learned about the detrimental effects of animal agriculture.
Her students demonstrated their compassion for animals after they learned about the cruelty of factory farming. Some altered their diets based on what they had learned, while others are taking steps to do so. Renisha takes the opportunity to discuss her students' compassionate choices with parents at school events.
Keep up the great work, Renisha!
Jaime Altschul
Frank R. Conwell School—P.S. 3, Jersey City, New Jersey 

Jaime Altschul used her passion for animals to create an elective course for fifth-graders called "Animal Care and Compassion." In this course, students learned about issues such as puppy mills, the importance of spaying or neutering companion animals, and the reasons why you should adopt companion animals from shelters instead of buying them from pet shops or breeders.
Jaime partnered with a local open-admission shelter to have her students make cat toys and deliver them in person to the cats awaiting adoption. Students also interviewed the shelter's staff to learn more about the work that they do in the community. Her students have raised funds for the shelter and held a food drive for it, as well as creating posters—which were hung around the school—designed to help the animals at the shelter find loving homes.
Thanks for teaching the next generation about kindness to animals, Jaime!
*****
Congratulations to all these compassionate educators! We hope their stories have given you some inspiration to get a head start on your entry for next year's contest. Sign up for TeachKind's mailing list to get some ideas for ways to incorporate kindness to animals in your classroom.
By submitting this form, you're acknowledging that you have read and agree to our privacy policy and agree to receive e-mails from us.