TeachKind is your one-stop shop for all things concerning humane education. We offer empathy-building lesson plans and activities, classroom presentations for students, materials, advice, online resources, and more—all completely free of cost, because we believe that every student should have access to these lifesaving lessons in compassion. But did you know that our experienced and professional staff also host free teacher training workshops?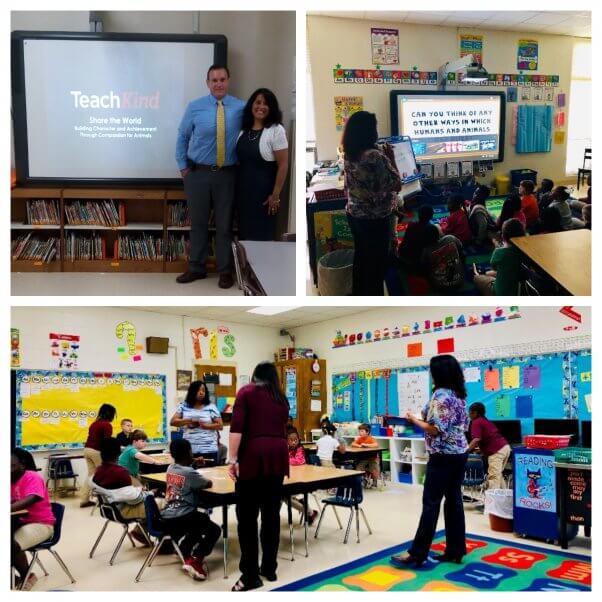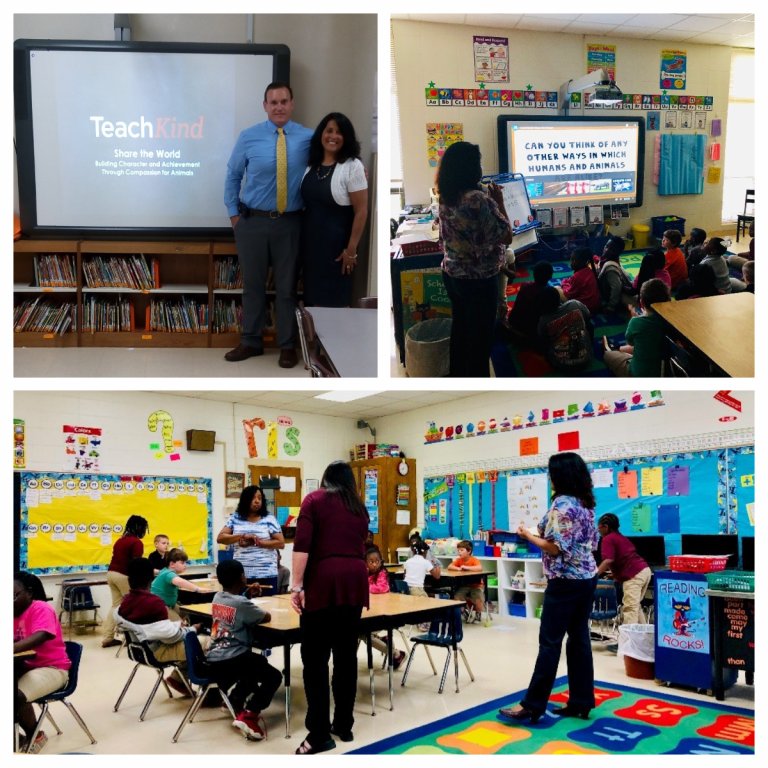 The best teachers never stop learning, so make your next professional development session count with TeachKind's crash course on methods for teaching students to show kindness to animals in an academic context. Not only is it easy, it can also motivate your students to learn and can improve their social interactions with their peers—all while reducing violence in your school and community. While every workshop is tailored to students' needs, here's what a typical presentation looks like:
Every participant receives TeachKind's FREE empathy-building elementary curriculum kit, Share the World!
This all-inclusive interdisciplinary pack has everything that a teacher needs to implement lessons on empathy, kindness, and compassion in an accessible and fun way, and it can be used to meet Common Core standards. Available in both English and Spanish, Share the World includes lessons for students in grades K–2 and 3–5, an anti-bullying poster, a teacher's guide, and an inspiring 23-minute video featuring age-appropriate information on the Golden Rule and ways for kids to help animals.
This is not a lecture.
Our workshops are interactive, and discussion is encouraged. Is bullying a problem in your school? Do you have reluctant learners with disruptive behavioral issues, struggling readers who are below grade level, or English-language learners who aren't making good progress? Are you looking for children's books that celebrate diversity with themes of compassion and empathy for all? We have creative and effective strategies that will engage and excite your students and inspire them to treat others with kindness and respect.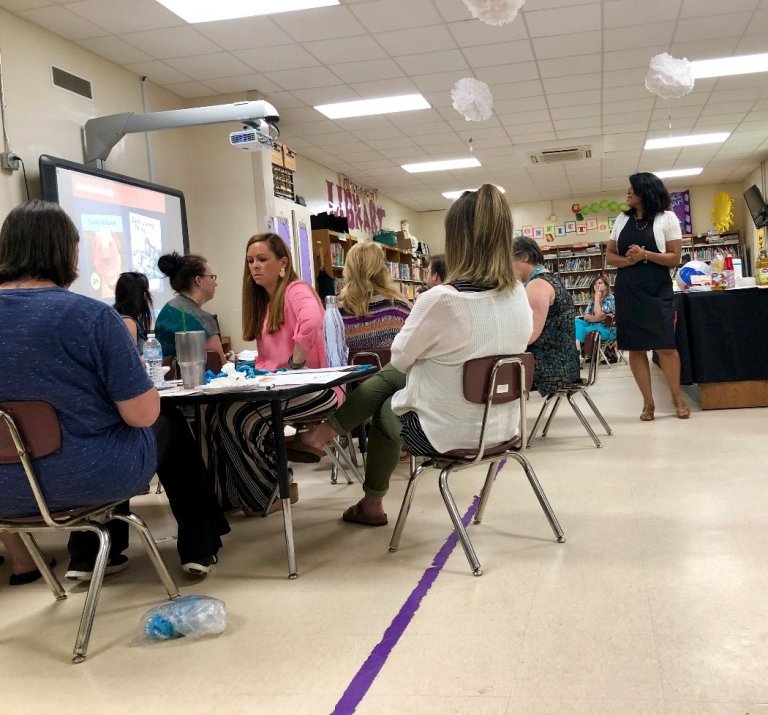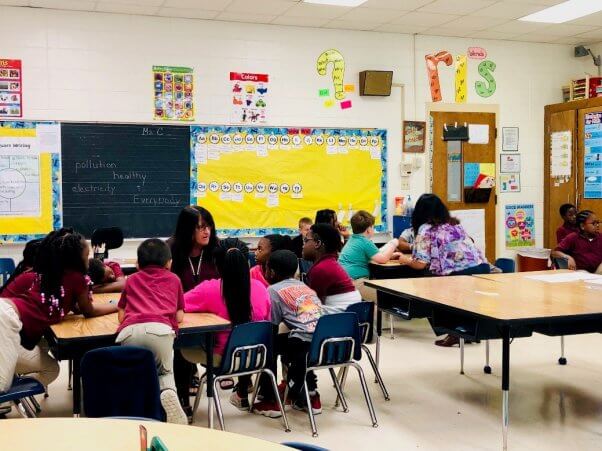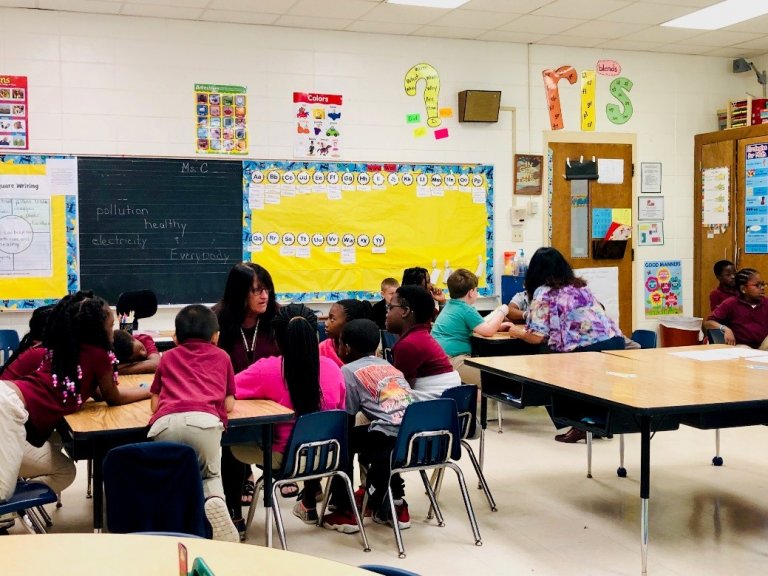 Most people have heard of an instance in which a child or a teen hurt an animal, but what many fail to realize is that cruelty to animals by young people is a widespread problem and that the consequences can be deadly. Not every child receives lessons in compassion at home, which is why it's up to educators to fill in the gaps—and TeachKind is here to help with that every step of the way. If young people don't know how to be kind, we'll continue to see them hurting their peers as well as animals.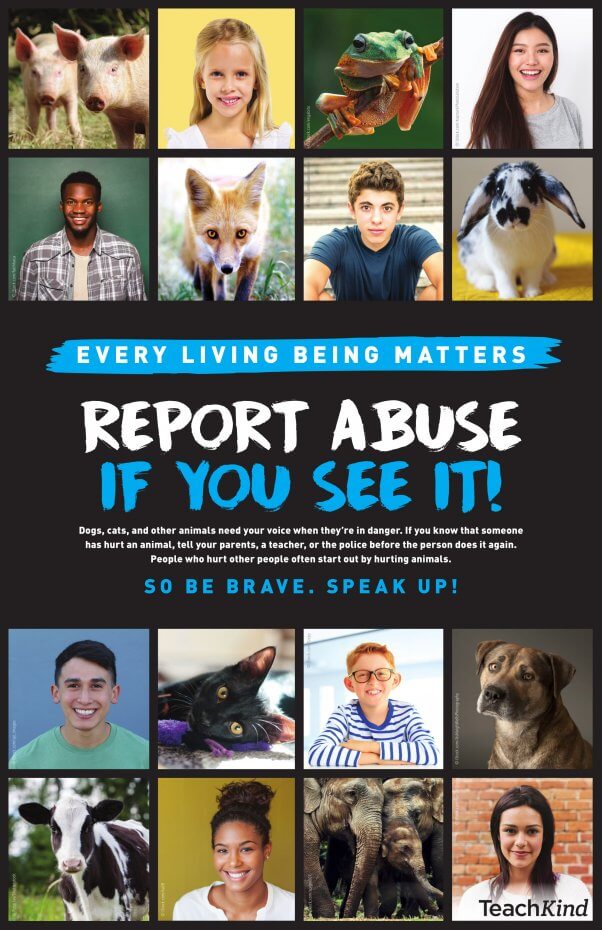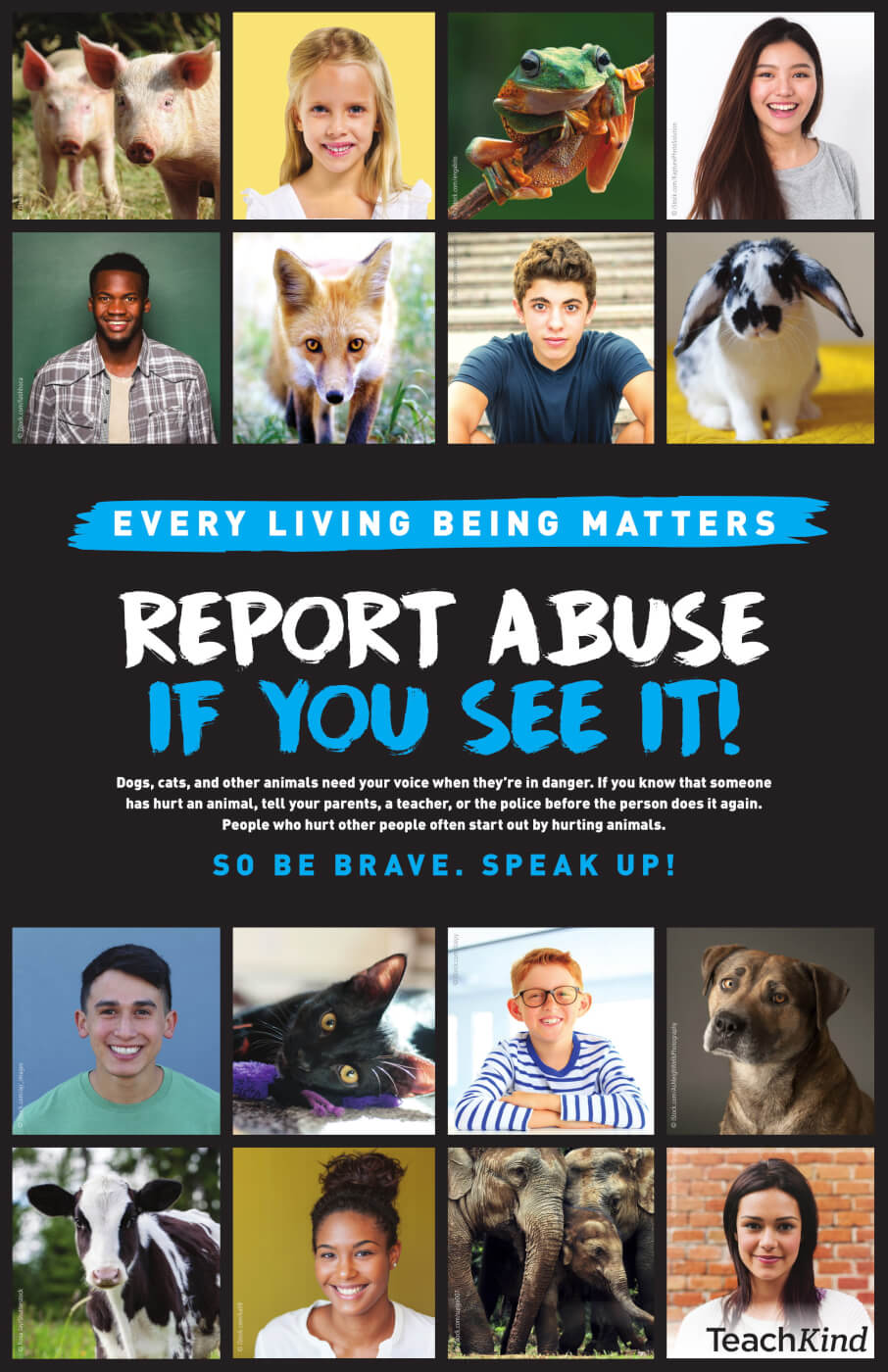 Brush up on your state's character education laws and learn how humane education can help your school be in compliance.
Nearly every state has legislation in place that provides schools with guidelines on teaching their students desirable character traits, such as responsibility, respect for others, and good citizenship. Character education and humane education are virtually one and the same, so you can "feed two birds with one scone" and meet these legal requirements by teaching your students compassion for animals.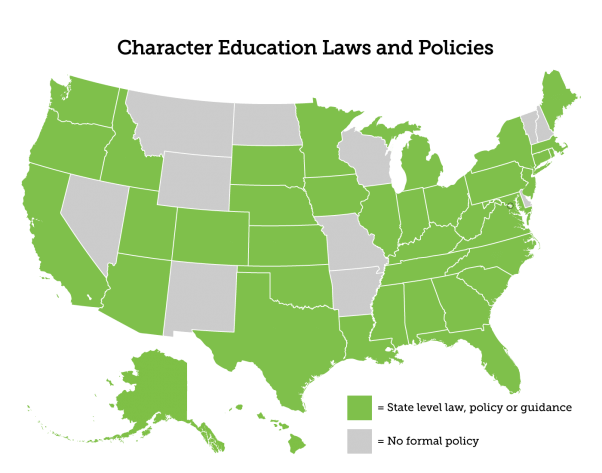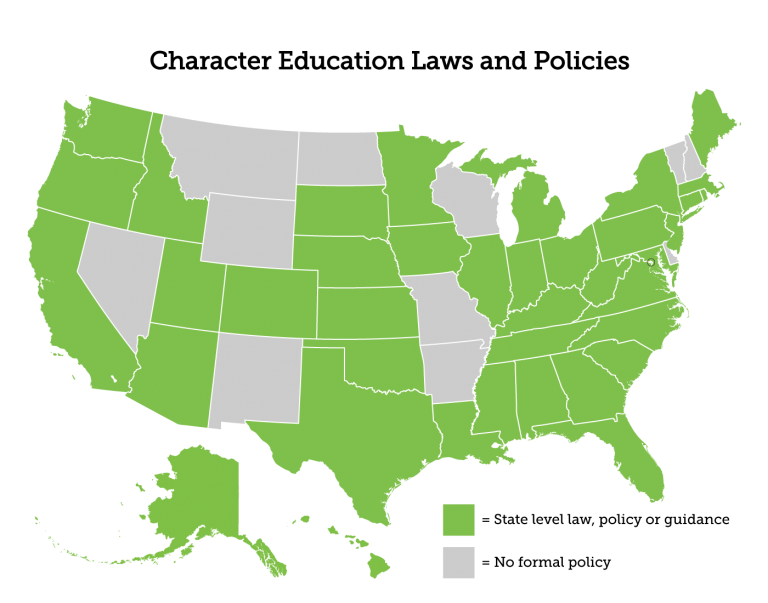 Does this sound like something that would benefit your school?
Send us an e-mail requesting a teacher training workshop and one of our staffers will be in touch about scheduling. Please include the following information and answer these questions in your e-mail:
Your name
Your school's name
Your school's address
What grade(s) do you teach?
What subject(s) do you teach?
How often does your school offer professional development to teachers? (Never__ Weekly___ Monthly___ Other____)
Have you ever approached your administration about any animal issue? What was the response?
Would you be interested in teaching a workshop in partnership with TeachKind?
And TeachKind's services go beyond the scope of this one-time workshop. After its completion, we'll work with you and your fellow teachers to implement Share the World in a way that best suits your students and their educational needs.
Learn more about humane education online:
View this free webinar for a step-by-step guide to creating humane lessons and see how discussing animal rights issues and meeting academic requirements can go hand in hand.
Find out what real teachers and students are doing in the classroom to make a difference for animals.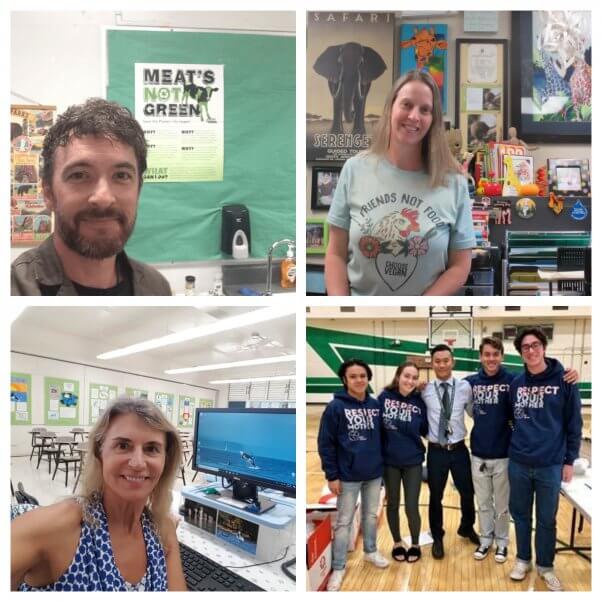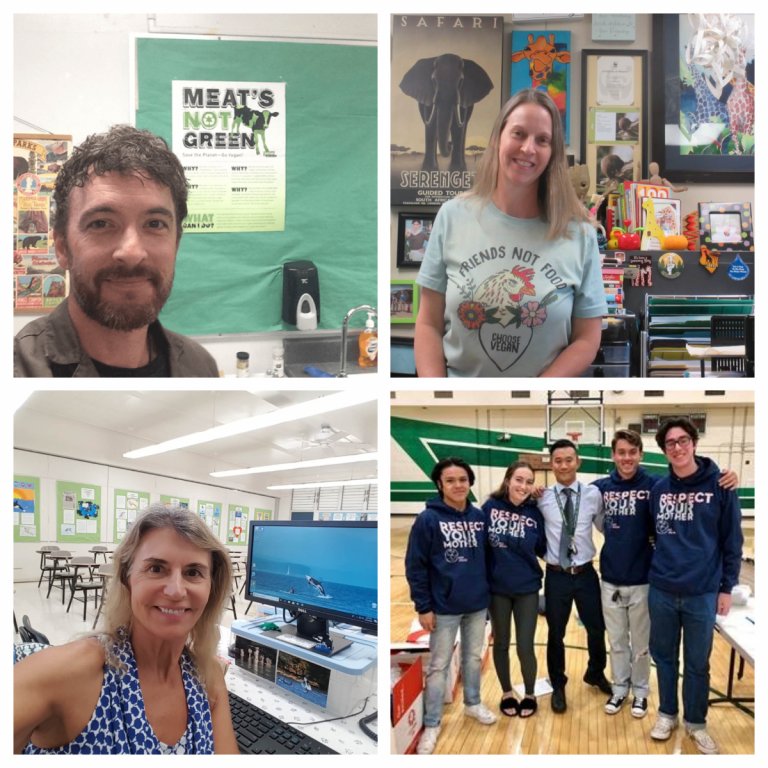 "[T]his speaker series offers the latest research and best practices for introducing humane education into your work. Watch from home and discover insights and best practices for bringing humane education into the classroom with 46 of today's leading experts and educators."
Never stop learning—sign up for TeachKind News to receive regular updates on the latest in the world of humane education.
By submitting this form, you're acknowledging that you have read and agree to our privacy policy and agree to receive e-mails from us.