The Teacher Spotlight highlights the work of various humane educators, giving them a chance to share their stories and tips and inspire other compassionate teachers like you to take action for animals through education.
For this Teacher Spotlight, we caught up with Cindy Griffith, a middle school PE teacher, humane educator, children's book author, and passionate vegan from Spokane, Washington. She initially went vegetarian years ago after seeing a PETA leaflet, and her compassionate journey has continued ever since. Today, she (along with her husband and two daughters) embraces a fully vegan lifestyle, and she has been formally trained in humane education.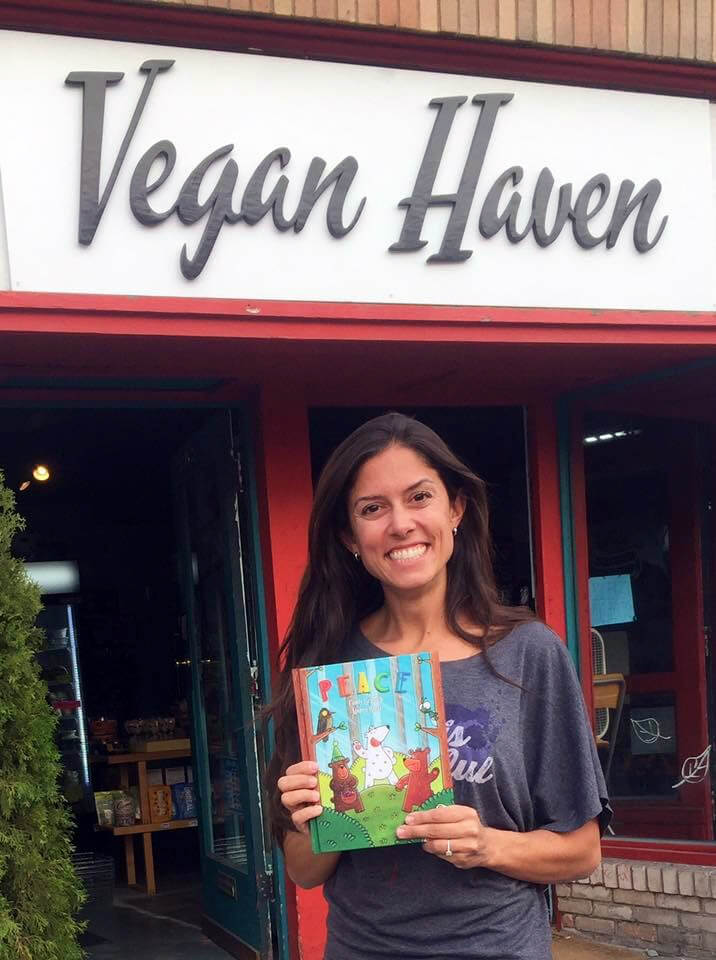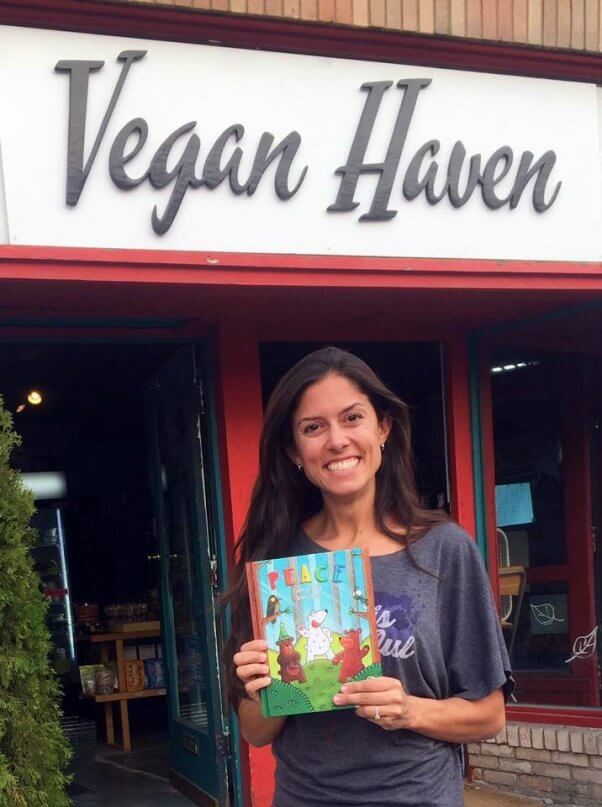 As a teacher, Cindy is constantly going above and beyond to come up with creative ways to bring animal rights into her lessons. For example, she built her own nutrition curriculum that promotes healthful vegan foods and an active lifestyle rather than using materials that center on disease-promoting meat, eggs, and dairy "products." She's passionate about encouraging students to do their own research and come to their own compassionate conclusions. She also teaches by example by being open with students about her vegan lifestyle—showing them how easy, healthy, and compassionate being vegan can be. It's no surprise that many of her students have stopped eating animals as a result. She also wrote a children's book called PEACE: Five Tales of Compassion for a Better World, which aims to teach empathy and tackles issues from animal rights to environmentalism.
We were lucky enough to be able to pick Cindy's brain about teaching compassion, encouraging her students to think about animals, and creating her children's book as well as her tips for aspiring humane educators. Let her inspire you, too!
*****
What initially inspired you to start incorporating compassion for animals into your teaching?
I had the opportunity to take a course through the Institute for Humane Education (IHE). I did a ton of research before choosing humane education, and I am so glad that I did! The foundational goal of the IHE course is to encourage students to become "solutionaries," so rather than just talking and learning about the problems, students are encouraged to find ways to get involved and solve the problems. I love this mindset, and I want to help my students grow into educated members of this global society and gain a worldview where they are responsible for making necessary change.
Taking classes on humane education opened my eyes, and I made a lot of personal changes during that time, too. I started eating vegan, cleared the leather and suede out of my home, and decided to purchase only products that are vegan and not tested on animals.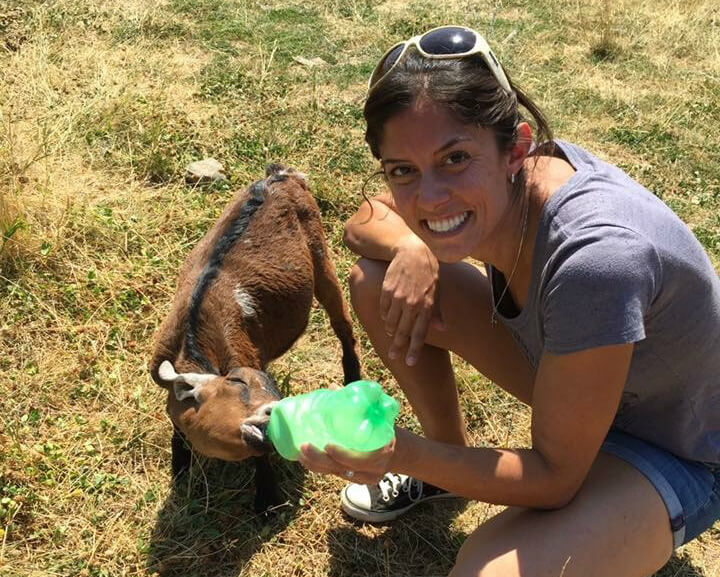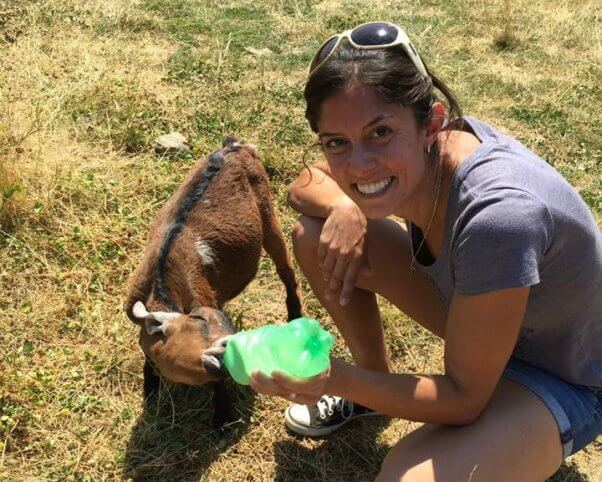 What are some of the ways in which you've introduced your students to the benefits of vegan living?
My students all know that I am vegan, and as a PE teacher and athletic director, I am able to lead by example and show students that I am healthy, fit, and strong. A number of students have told me that they are starting a vegan diet with their parents because of the questions I've posed in class.
When I introduced the Meatless Mondays program at our school three years ago, it was very well received. Parents were happy to have their kids informed about healthy food choices and how they affect our planet. It started when I had my students do a project called "The Power of One." They were to research global issues and ways they could help solve them. They researched everything from puppy mills to child labor, and when we voted as a class for the one we would actively work on, they decided on childhood obesity. In doing this project, my students wrote to Michelle Obama and Jamie Oliver, amongst other people. They conducted a meeting with our administration and the kitchen cooks and persuaded them to allow our school to implement Meatless Mondays. This was no easy feat, but it was successful—and the kids were thrilled that they had the opportunity to make a change.
Tell us about some of the most effective activities that you've done with your students to drive home the message that animals aren't ours to use.
I have a "do no harm" philosophy. While I understand that we can't prevent harm 100 percent of the time, we certainly can help by eating and dressing vegan, being entertained without exploiting animals, and purchasing ethically sourced products that were made without animal testing.
One of my most memorable activities was when I had my students place themselves on a continuum based on how strongly they felt about a global issue—in this case, animal testing. All of the students ran to the far side of the line, which represented a firm stance against animal testing. I then posed follow-up questions such as the following:
Would you ever do animal testing?
Would you ever buy products that have been tested on animals?
Are you willing to stop purchasing products that have been tested on animals?
After that, I asked them if they could honestly be at the farthest point on the line if they still purchased or used products that were tested on animals. A student then asked how to tell if a product was tested on animals. I went to my purse and grabbed my makeup bag, and I started pulling out items, showing them the cruelty-free bunny symbol and the label that says, "Not tested on animals." In that moment, they realized they have the knowledge to stop supporting something that they don't believe in. It was awesome to see how deeply kids care about animals and to watch their eyes open to what is going on in the world and how they can help animals.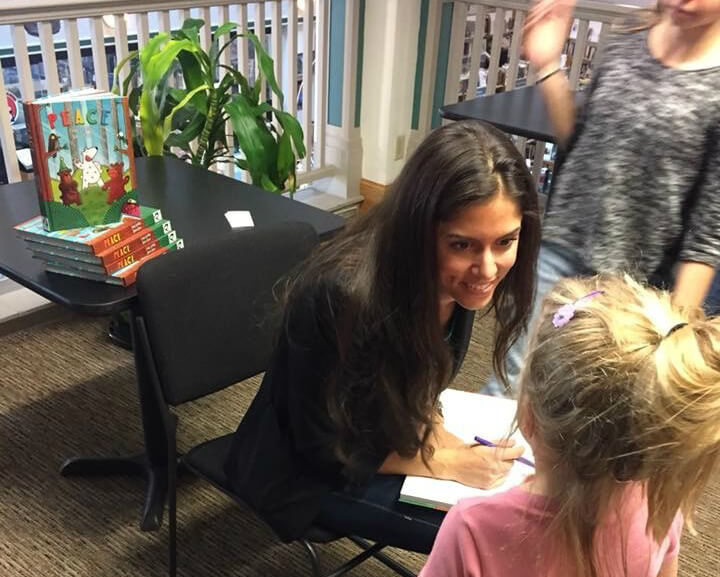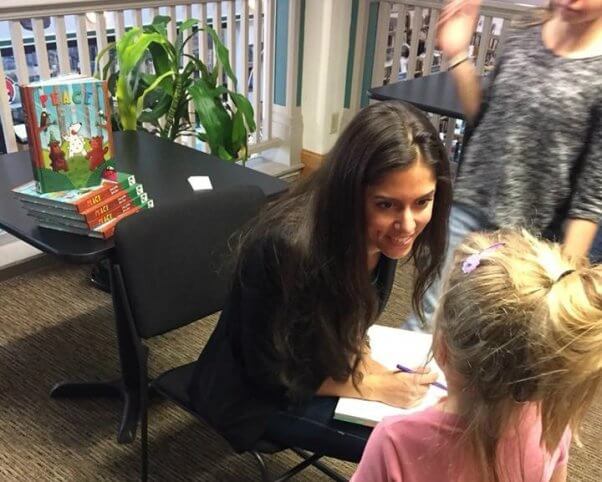 Have you seen other changes in the ways your students think about animals?
Middle schoolers are amazing! They really seem to understand values and how to be a global citizen. My students are willing to take a stand for what is right.
One of the rules in my classroom is that we don't kill any animal. If an insect gets lost in my room, all of my students know that the insect needs an escort outside. They also know that if they feel uncomfortable with that task, there are a ton of people in the classroom who would love the opportunity to set the lost little bug free. If there isn't a single person in the classroom who wants to take the insect out, I will do it myself. One day, when I was arriving at school, I saw a group of three middle school boys outside the gym doors. They were trying to relocate an insect they had caught in the gym. I love that, because even though I wasn't there and didn't tell them to save that bug's life, they still did it.
How did you come to write a children's book focused on kindness to animals?
I have always wanted to write books for children, and I wanted to write one that would appeal to all parents, including those who follow a vegan lifestyle. I have found that people talk and write about food a lot, but I haven't seen enough books where the protagonists are vegan. The issues that are addressed in this book include keeping a positive perspective on life, helping others, respecting and protecting all life, and being compassionate and empathetic.
Basically, I wanted to do what I could to help parents teach their children the values of peace. That helps further the cause of the vegan lifestyle, but it also helps kids grow into peaceful adults—and I think that's what the world needs right now.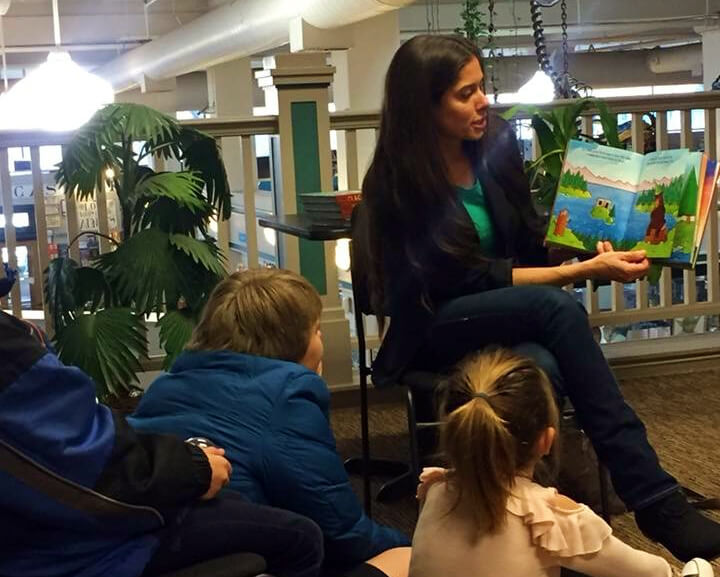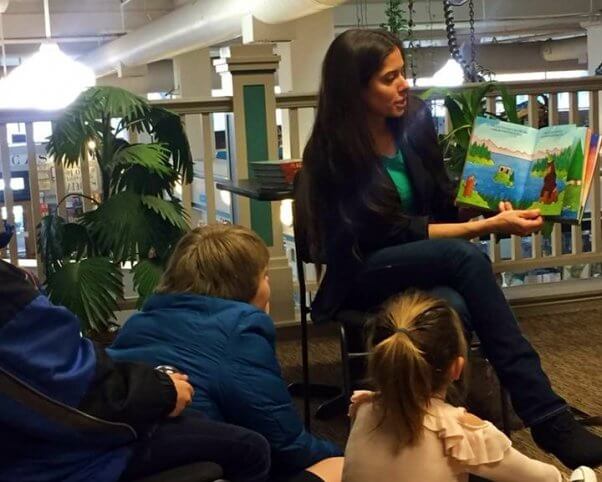 What advice do you have for other teachers who want to introduce animal rights into their classroom or school but don't know where to start?
I would definitely recommend that teachers take a course in humane education. It is amazing how little we know about how our actions as individuals can contribute to global issues.
One of the biggest pieces of advice I have is to exercise an extreme amount of tact. When dealing with children and parents, you have to be careful not to push your agenda. A passive approach to humane education has been very effective for me. I have found that leading by example is incredibly powerful, as is asking questions that encourage students to think for themselves. For example, I frequently give students a fact or a figure and then tell them, "Don't believe a thing I say. Do your own research, and find your own answers." When children take ownership of their learning, they tend to lock in the information better and stand behind the ideas on their own.
I also like to ask my students a simple question: "Why do you do what you do?" Is it because it's the way it has always been done? Or is it the way they were brought up? Perhaps they haven't even thought about it. It's amazing how much change can occur once people actually think about why they do what they do.
*****
Are you going above and beyond for animals in your classroom? TeachKind could shine the spotlight on you next! E-mail us at

[email protected]

to let us know how you're incorporating humane education into your curriculum.