The deadly violence taking place in schools in recent years has, in many cases, begun with cruelty to animals. Unfortunately, the tragic Parkland, Florida, high school shooting is no different.
Nikolas Cruz, who has been charged with 17 counts of premeditated murder, was apparently in a white nationalist group and had been expelled from the high school where he went on a shooting rampage. Here's what else we know about the alleged shooter:

Posted by CBS News on Thursday, February 15, 2018
Nikolas Cruz is said to have talked about using animals, including lizards, squirrels, frogs, and a neighbor's chickens, for target practice before he allegedly massacred 17 people at his former high school. He also reportedly sent his dog to a neighbor's house to attack the pigs there.
The FBI has identified cruelty to animals as a warning sign of more violence to come, and many school shooters and serial killers have a history of abusing animals.
"There is a common theme to all of the shootings of recent years," says Dr. Harold S. Koplewicz, director of the Child Study Center at New York University. "You have a child who has symptoms of aggression toward his peers, an interest in fire, cruelty to animals, social isolation, and many warning signs that the school has ignored."
As shockingly messed up as it is, cases of teenagers abusing animals are all too common. PETA regularly receives disturbing reports involving young people who have allegedly abused animals—and we can assume that countless more instances go unreported. Check out a few cases that have made headlines recently:
Hallie Lauren Pate, 17 and Jordan Alexis Ruiz, 18 face 12 charges each, including burning personal property, felony cruelty to animals and breaking and entering charges.

Posted by WFMY News 2 on Monday, February 12, 2018
Two teens were arrested and charged after allegedly breaking into a classmate's house, killing her two parakeets, and smearing their blood on the furniture.
The Suspect in the Cat Abuse Video has been ARRESTED! He was spotted by officers today in Upland. He ran from the officers but was quickly tackled and arrested. The injured cat is at a veterinarian hospital being looked after and is in good condition. pic.twitter.com/c7oiRwgNO6

— Ontario Police Dept. (@OntarioPD) December 4, 2017
A teen in Ontario, California, is facing felony charges of animal abuse after reportedly throwing a small cat approximately 20 yards onto a street, causing a fractured leg.
In South Carolina, multiple juveniles were accused of repeatedly throwing an opossum into the air and beating the animal with a baseball bat inside their garage, an incident that was reportedly posted to Snapchat. The opossum later died from the injuries.
Three juveniles in Alabama were accused of ambushing a resident while she was walking her dogs on her own property and then gunning down and killing one of the dogs with repeated blasts from a shotgun before running off.
While the debates over gun control and mental health rage on, it is extremely important for cruelty to animals to be a part of the discussion regarding school shootings, too—as statistics show that kids who hurt animals may be on a dangerous path that will only get worse if not corrected.
What You Can Do
Things change when people stand together and speak out against injustice. If you ever see or hear about a student bullying an animal (including on social media), always report it. Report the incident to your administration, or notify animal control or the police immediately. If neither responds quickly, contact PETA. We must never be silent in the face of abuse.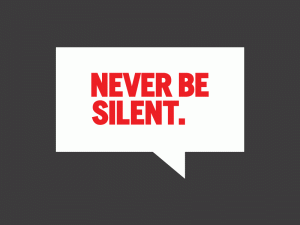 Help animals in your community. Spread the word!