You don't have to dig too deep into the latest headlines to realize that it's never been more important to instill empathy in young people—in order to help create a more compassionate future. With this goal in mind, TeachKind worked with child development experts, psychologists, and children's museum pros and created a unique exhibit for children called Destination Empathy that was designed to teach kids about empathy for animals.
This one-of-a-kind, interactive exhibit debuted at Children's Museum of Pittsburgh and is a great first step toward teaching children that all beings deserve respect, understanding, and kindness—whether they have hands or paws, dark skin or light, or fins or feathers.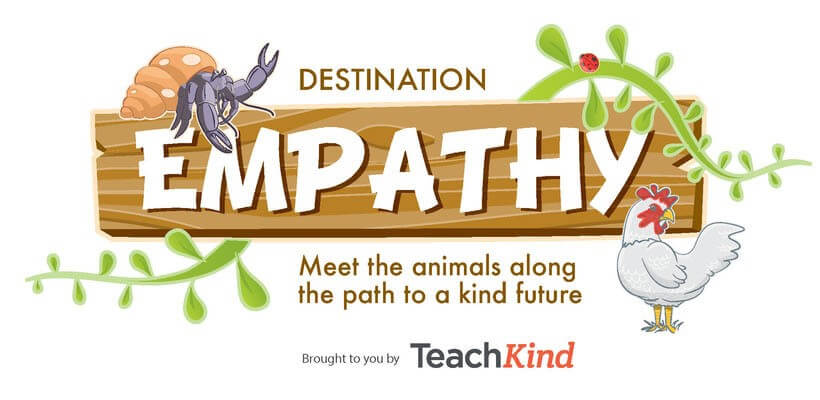 Destination Empathy took children on an adventure from point "A" to point "we." Children became explorers and learned about animal intelligence and emotions and how they relate to our own. They peeked into a future when everyone is kind to everyone else, whether they have hands or paws, fur or feathers, their skin is dark or light, or they speak different languages.
This exciting exhibit allowed children to explore empathy by dancing like a bee, laughing like a dog, navigating through the grass like an insect, and using immersive technology to see the world through the eyes of a bird.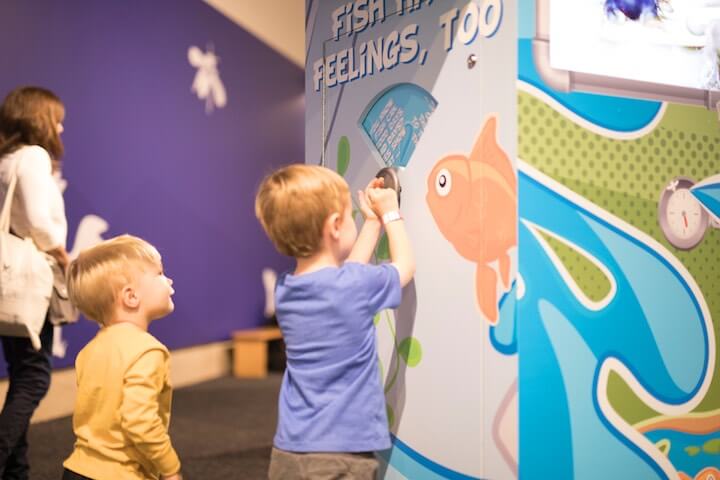 Most young people are naturally compassionate to animals. Destination Empathy helped to foster the empathy that kids already feel toward animals and helped them realize that humans and other animals are alike in all the most important ways. We all can feel pain, joy, and love, and all of us deserve to be treated with respect and consideration.
The Golden Rule says to treat everyone as you'd want to be treated, and Destination Empathy helped children learn just that by encouraging them to explore the power of empathy and how it applies to animals and to each other.
Take a peek at Destination Empathy:
Are you a teacher or do you know one? TeachKind can help educators bring the Golden Rule into your classroom with its Share the World curriculum kit—which it can send to you for free! Order yours today.
To stay up to date with new content to help you teach empathy in your classroom, sign up for TeachKind "Lesson of the Week" e-mails below:
By submitting this form, you're acknowledging that you have read and agree to our privacy policy and agree to receive e-mails from us.