Field trips and fundraisers are among the most eagerly awaited events of the school year—and for good reason! Field trips give students the chance to step out into the world with their classmates, see new things, and learn through experience, while fundraisers can help build community and often offer a fun experience for a worthy cause. Unfortunately, some of these school events can support the exploitation of animals, such as field trips to facilities that use animals for entertainment—including roadside zoos, unaccredited aquariums, and marine parks—or fundraising events like donkey basketball, live-animal giveaways, or kiss-a-pig contests. Hosting or attending any event in which animals are used for human entertainment—or supporting businesses that exploit animals—is inhumane. Endorsing such activities or facilities also sets a negative example for students, teaching them that it's OK to ignore a sentient being's needs, instincts, and desires in order to raise money or provide humans with some fleeting amusement.
And we get it: It's not easy for teachers to buck tradition when it comes to their classroom's longstanding annual trip to a roadside zoo or to express disapproval about a much-anticipated donkey basketball game. But you have a platform as an informed and compassionate humane educator, so speak up to raise other teachers' awareness of the cruelty inherent in these common activities and encourage them to make kinder, more responsible choices.
We've made it easy by creating a free printable guide to humane field trips and fundraisers—specially designed for educators. Print out a stack of these handy and helpful sheets, and distribute them at your school. They're perfect to leave in your teachers' lounge or office or to hand out at a conference, a PTO meeting, or another staff event. Print them in color or black-and-white.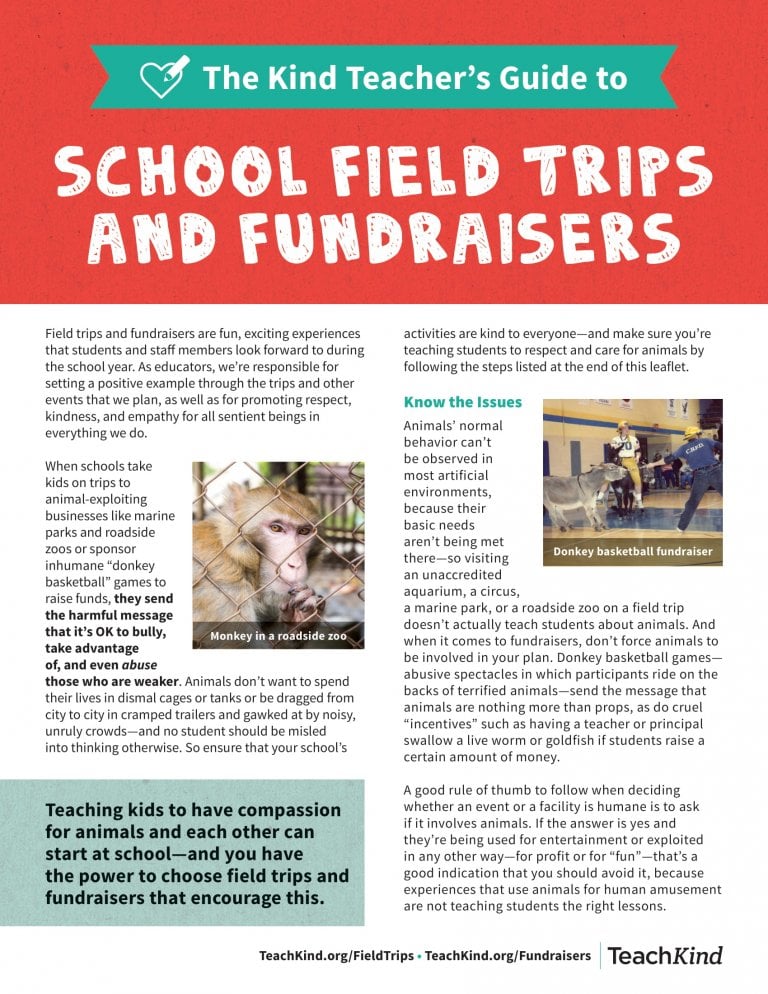 If you attend animal rights demonstrations or protests outside of school, take a few sheets to distribute there, too—you never know when you'll run into another educator or school staff member who could greatly benefit from this information and help make a difference.
And remember: There's no need to sacrifice fun, education, or effectiveness when choosing a cruelty-free field trip or fundraiser. Check out these ideas for humane field trips (and this list of virtual field trip ideas) as well as this extensive list of exciting fundraising activities that don't involve animals.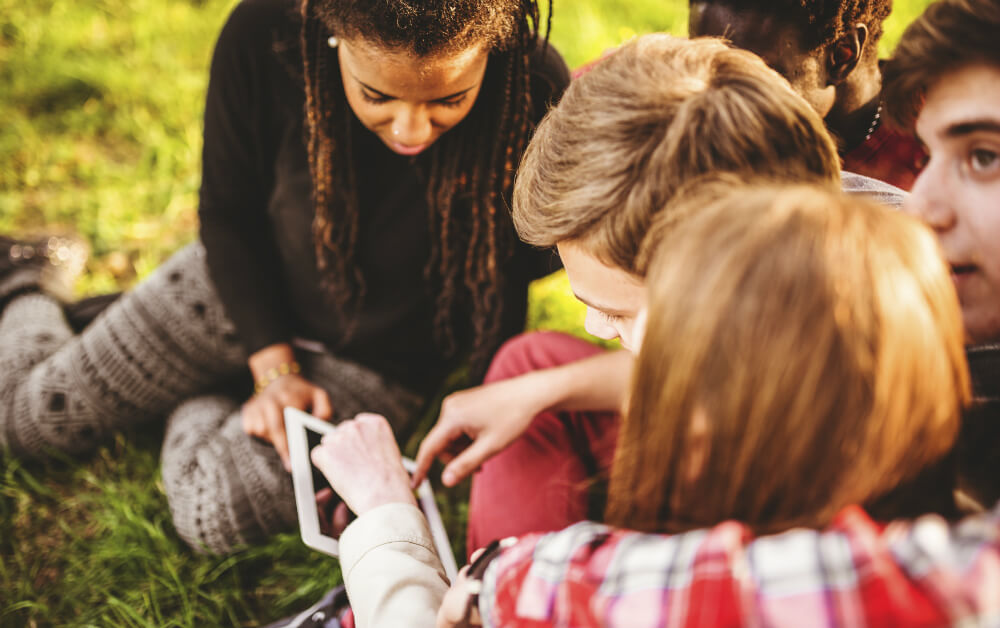 © iStock.com/franckreporter
You can help change your school's (and others') practices for the better without even saying a word. Let TeachKind's free guide to field trips and fundraisers do the talking and help you help other educators foster a compassionate, animal-friendly approach to school activities.
Do you need more information on the do's and don'ts of field trips and fundraisers? Check out our guide: