Daniela Habermehl was among the 20 finalists contending for the grand prize in PETA's 2019 Sexiest Vegan Next Door Contest—a free trip to Maui, Hawaii! A Florida native, she went vegan two years ago and credits the switch with giving her increased energy, which comes in handy when she's doing her job as a boots-on-the-ground emergency animal responder in the wake of natural disasters—such as Hurricane Harvey in Texas, Hurricane Florence in North Carolina, and the flooding in Baton Rouge, Louisiana. She even helped secure a home for an abandoned and starving dog who'd been swept up in Hurricane Harvey's floodwaters.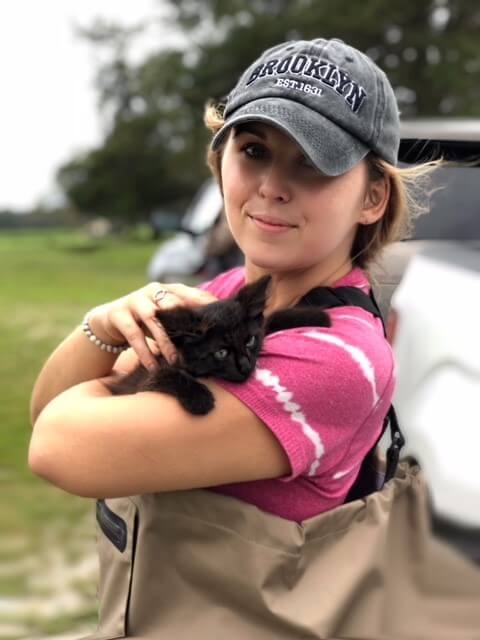 Like many young people who care about animals, Habermehl grew up participating in the 4-H program. But now, when she's not working as an IT manager, she dedicates her life to helping animals: She speaks at vegan festivals all over Florida, leaves copies of PETA's vegan starter kit in her company's communal kitchen, and says that she entered PETA's contest (in spite of her modesty) in order to raise awareness of animals used for food.
Beautiful inside and out, Habermehl reflects on her experiences in 4-H and shares her advice for students interested in joining agriculture education programs:
How did you come to join 4-H?
We lived in a rural area. At the time, I was about 8 years old, and some acquaintances of my parents told them about the program. They thought it would be something my brother and I would enjoy since we already had some experience working with animals on farms. The program seemed like it would be fun and would give me an opportunity to enjoy activities with friends who were like-minded.
Can you recall any specific experiences from your time in the program?
My experience caring for and nurturing the animals I would show was always the highlight. I loved pouring my energy into them and watching them grow and learn. The negative side was when it came time to participate in the livestock auction at the fair, where the animal you had bonded with and cared for over several months was now going to be sold for slaughter. This was something that devastated me year after year, yet I was embarrassed and always hid my tears when I would be in the pen crying to my animal.
Despite long-standing traditions, we must be more conscious and attempt to make changes to the program that will foster a more compassionate lifestyle.
What did you learn from your time in 4-H?
I learned that while some aspects of 4-H can be positive, we need to come together and do a better job of explaining that killing animals for consumption isn't the only way of life. Despite long-standing traditions, we must be more conscious and attempt to make changes to the program that will foster a more compassionate lifestyle.
What made you decide to go vegan?
I became fully aware and conscious of how animal-derived foods are produced, and I came to understand the full experience of these beings and the suffering that they endure. None of that will ever be worth consuming another animal-derived food. I refuse to be a supporter of these industries that don't care about the animals but simply care about making a profit.
I wish I had spoken up and fought for change when I participated in 4-H.
What advice would you give young people in 4-H or similar agriculture education programs who find themselves questioning the programs' practices?
Be an agent of change. If you feel that certain practices are wrong and want to stand up for animals, speak up and don't be embarrassed about your compassion. I wish I had spoken up and fought for change when I participated in 4-H. You can still learn about animals without having to say goodbye and send them to slaughter.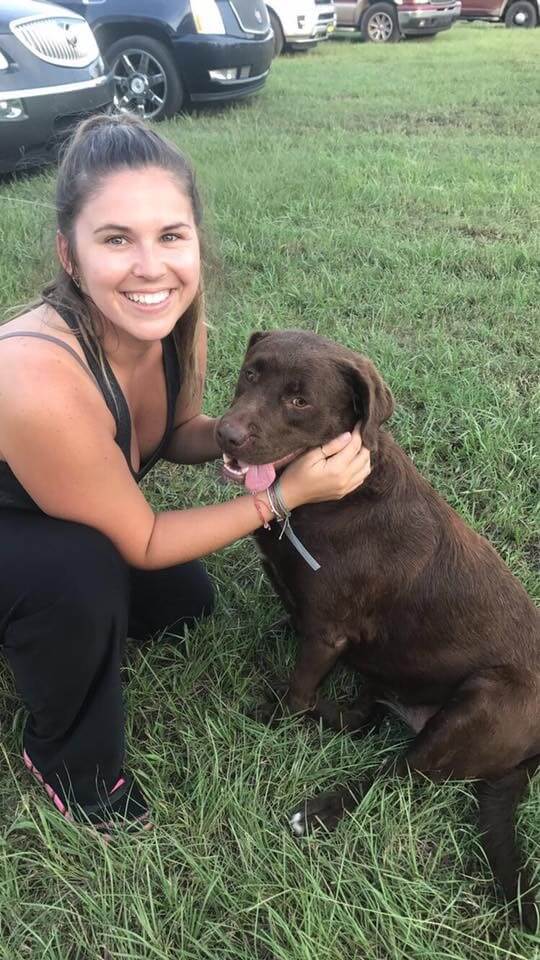 *****
We know that many young people join 4-H and FFA programs because they're interested in animals—but some of the goals of these programs demand that children develop a harmful disconnect from those very animals, and the consequences are detrimental to everyone involved.
It's vital that we teach kids to respect animals for the interesting sentient beings they are instead of focusing on how they can be of use to humans. Students should be taught to stand up for others who need help—not to stand by quietly as a living being they've grown to love is sent to be killed.
Does your school offer agriculture programs that use animals? Learn more about the dangerous messages young people receive from these programs, and discover ways you can capitalize on students' innate affinity for animals without exploiting them. Inspired to go vegan after reading about Habermehl's journey from 4-H participant to finalist in the Sexiest Vegan Next Door Contest? Order a free vegan starter kit!