In honor of Sea Life, Not Seafood Month (April), TeachKind hosted our "Betta Fish Belong in the Wild" student art contest to educate children about the miserable conditions in which captive betta fish are kept and to inspire them to help put a stop to this cruelty by refusing to buy betta fish—or any other animals—from stores like Petco. We received such impressive submissions from Ms. Suzanne Frias' fifth grade students in Los Angeles that we decided to give everyone in her class an award for their hard work for betta fish!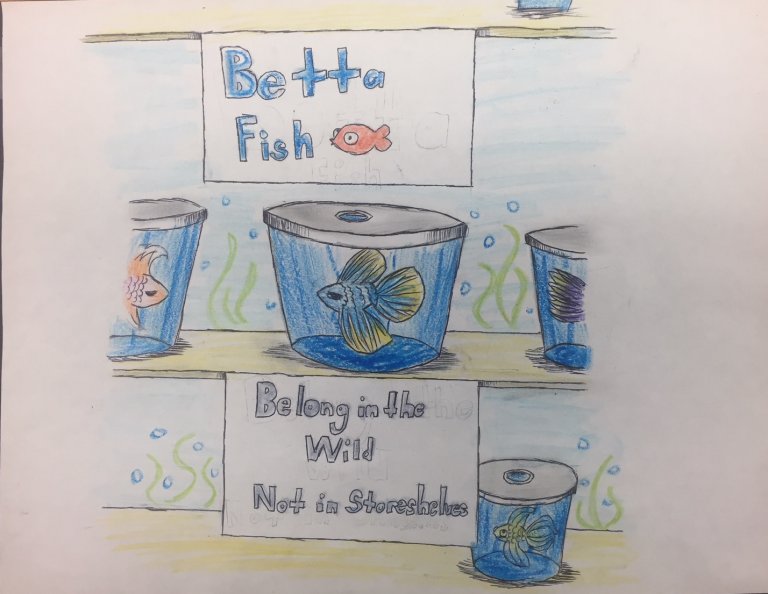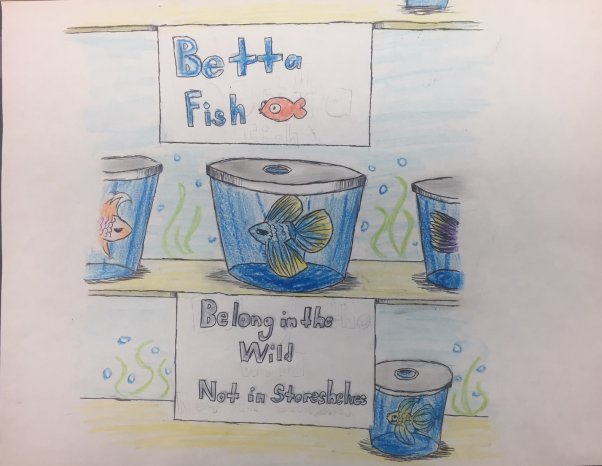 Incorporating Compassion for Animals Into the Curriculum
While betta fish or even animal rights may not be explicitly mentioned in your state's mandated learning standards, civic responsibility, respect for others, kindness, and other important character traits—as well as research, public speaking, persuasive writing, and other academic skills—are. Frias seamlessly incorporated the issue of the sale of exotic animals as "pets" into her class's "Pay It Forward" project, a series of assignments designed to engage students in responsible citizenship and social action.
She began by having students discuss various social justice issues that they thought needed attention. With a class vote, the students chose to explore the issue of animal abuse further, including its causes and how exercising world-mindedness and examining multiple perspectives could lead to potential solutions.
"I learned about [PETA] in researching alongside my students," says Frias. "This [art] contest integrated perfectly into our 'Pay It Forward' project." She goes on to say, "I learned about how having class pets is considered animal abuse, and now we are writing a letter to our school board to have them consider outlawing class pets throughout our district."
Frias' lessons on the importance of treating all living beings with empathy have certainly had an impact on her students. One witnessed firsthand the suffering of betta fish kept in bags piled up on a pet store shelf. According to her teacher, the student asked an employee why the bettas were kept like this. While the employee offered little insight, the student returned to class and shared her experience with her peers, who were proud of their classmate's initiative and applauded her for speaking out against the cruelty that she observed.
Frias adds, "My students love art, and I try and integrate it into their learning every day. I gave the students complete creative control over their betta fish art, and the results are magnificent." See for yourself:
In addition to a stuffed betta fish toy that Frias can use to continue teaching her students compassion for all animals, we also donated a class set of our A Fish's Life comic books and PETA Kids stickers and presented each student with an I Made A Difference Award certificate to inspire them to speak out against injustice whenever they see it.
How You Can Teach Kindness for Betta Fish—and All Living Beings
Are you feeling inspired by Frias and her students? You, too, can help betta fish and other animals exploited by the pet trade. Vibrant, colorful, and extremely complex, bettas are confined to cramped plastic cups with scarcely a couple of inches of water that are often stacked on top of one another and displayed on store shelves. PETA's investigations of the pet industry have uncovered appalling neglect of these fish even before they reach stores. They're often starved for several days during transport and individually confined to small bags stuffed into boxes that are stacked high in massive wholesale warehouses. Many die before and during transport to retailers, which can take days, as they're shipped all over the country. Industry insiders have confirmed that this system is common practice for some retailers.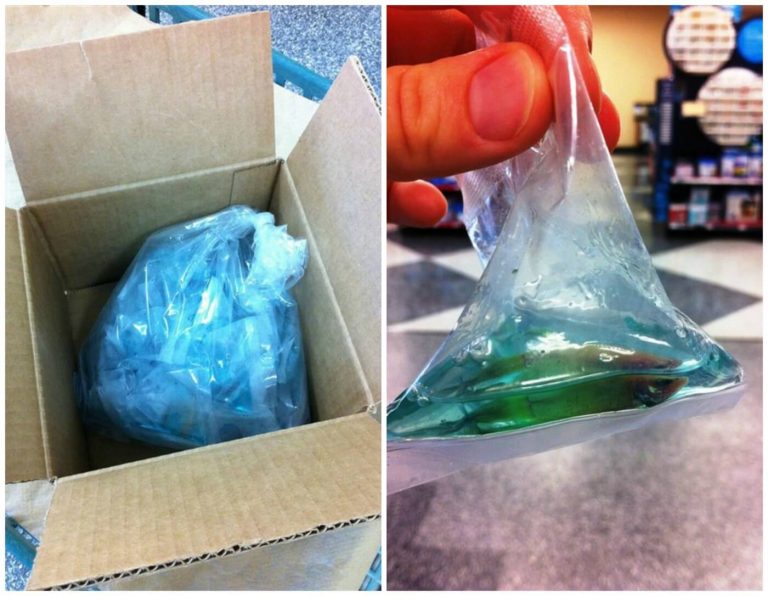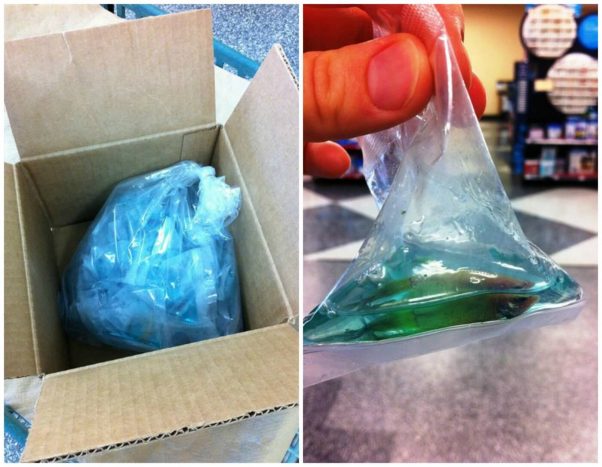 Teach your students that betta fish belong in the wild, not on store shelves, and that all living beings—no matter their species—deserve compassion, freedom, and respect. Here are some ideas for integrating this information into your curriculum:
English Language Arts: Have students read The Shocking Truth About Betta Fish to practice informational reading and determining an author's purpose. Pair this text with realistic fiction to have students compare and contrast the attributes of both kinds of texts.
Science: When studying animal traits, habitats, structure and function, and ecosystems, discuss how a betta's life in captivity cannot possibly mimic a life in nature.
Social Studies: When studying the geographic region of Southeast Asia (where betta fish live in their natural habitat), have students measure the distance that a betta must be transported in order to be sold in stores in the U.S.
Remind students that they can appreciate animals' splendor without taking them away from their homes. By making use of online resources, nature documentaries, and books available in libraries, everyone can admire the beauty of betta fish. Students can help these fish by never purchasing them—or any other animals—from stores like Petco.
Love these ideas? Sign up for TeachKind News to be among the first to learn about our latest content.
By submitting this form, you're acknowledging that you have read and agree to our privacy policy and agree to receive e-mails from us.