As a teacher, you play a vital role in the development of your students. Incorporating values such as compassion and kindness into your classroom not only helps animals but also encourages students to be more empathetic toward all living beings. It can even help prevent instances of violence or cruelty to animals.
One simple way to get students thinking about animals is with your door. Having the right decor can really change the entire atmosphere of a classroom or hallway and inspire everyone. We compiled some of our favorite ideas for this purpose that will send positive messages to students about animals.
Try out one (or all) of these animal-friendly ideas this year. We're sure that they'll send positive messages and encourage your students to consider how their actions have an impact on all living beings.
Charlotte's Web
"With the right words, you can change the world."
This beautiful classic story shows how remarkable animals are. The message will definitely remind your students how important it is to stand up for all others.
The Lorax
Just as the Lorax speaks for the trees in this story, your students are capable of speaking out for animals. When they discover the plight of those in need, they'll be inspired to take action. This kind of door decor is the perfect reminder that they can make a difference.
"Empathy is…"
This quote is a wonderful reminder to students to be more empathetic toward all living beings. Allow your students to contribute to this decor by having them draw one of their favorite animals and write about one thing that they have in common with them.
Have You Filled a Bucket Today?
We are so inspired by Carol McCloud's book Have You Filled a Bucket Today?, which encourages students to fill one another's invisible "buckets" with kindness. The author even shows us through the illustrations that, just like humans, animals also have buckets waiting to be filled.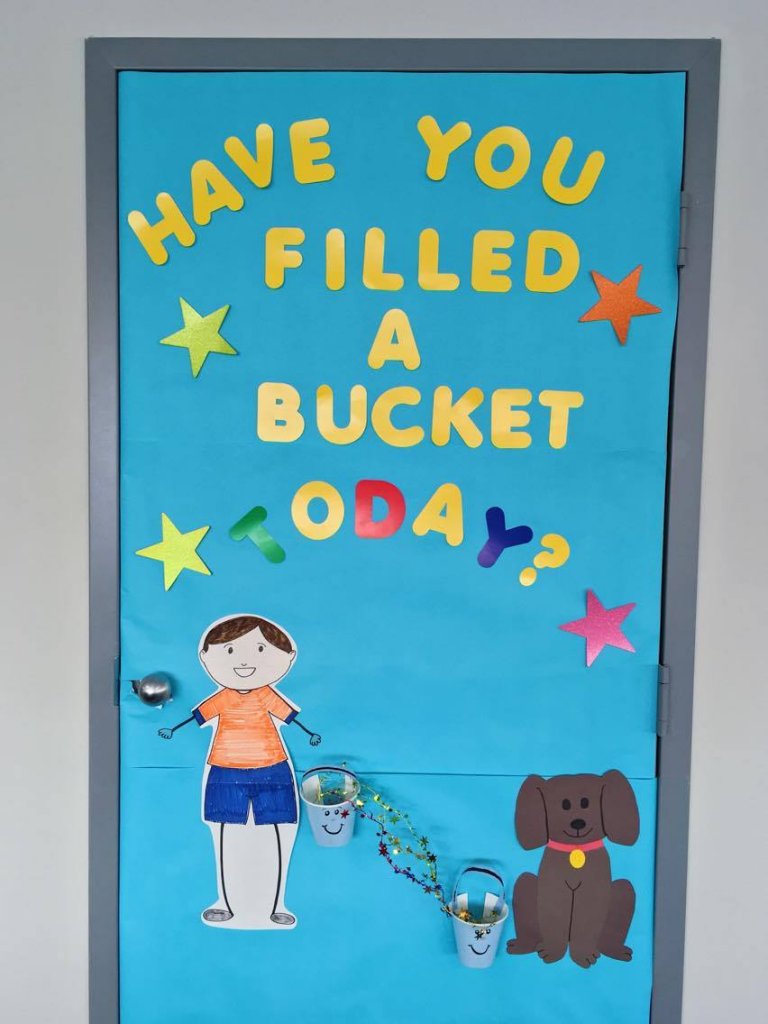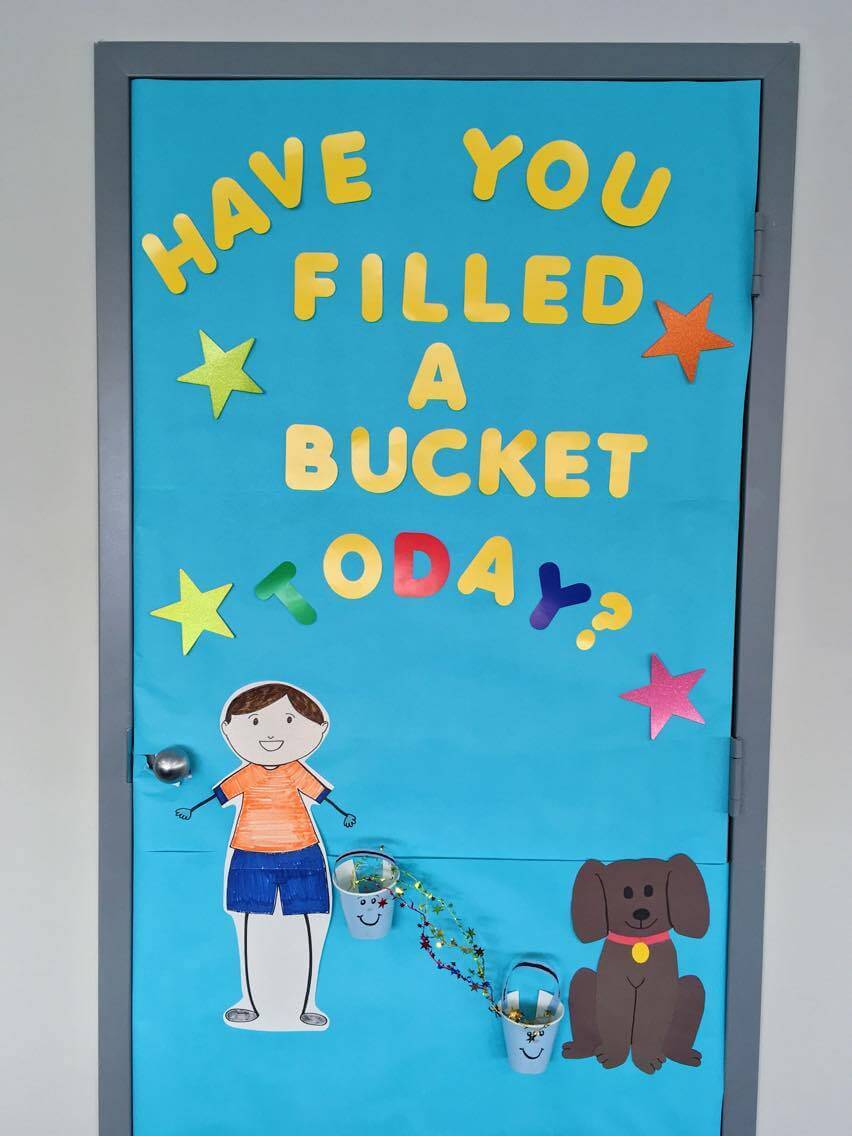 TeachKind Door
"I am you, only different."
We are so excited to share our free TeachKind printable door decor. It will boost the empathy and critical-thinking skills of your students by encouraging them to reflect on the ways in which they're similar to the animals with whom we share our world.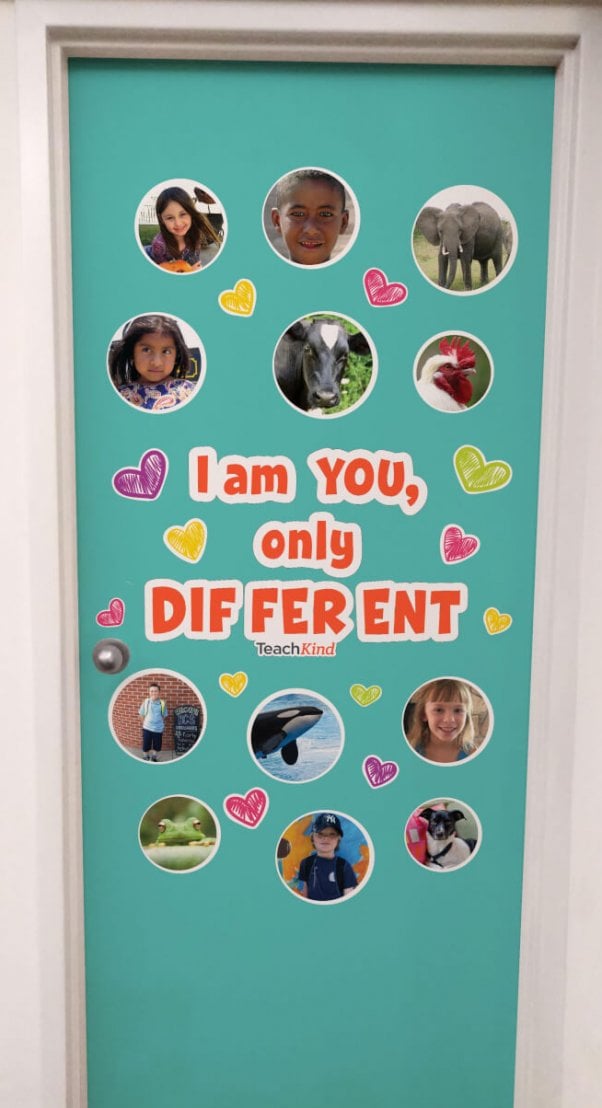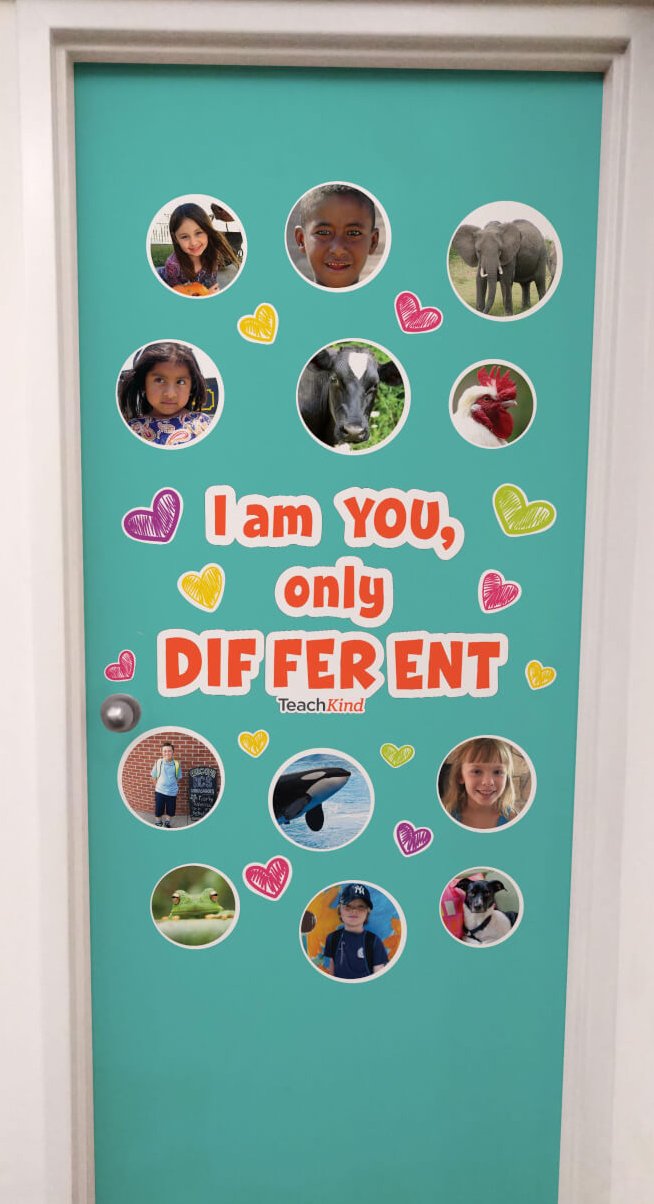 Just print and laminate these designs and then hang pictures of your students around them for some quick, compassionate decor that the whole school will love. (P.S. Send a photo of your door to [email protected], and we'll share your photos on our social media pages.)
*****
Need some more classroom inspiration? Fill out the form below to sign up for TeachKind News.
By submitting this form, you're acknowledging that you have read and agree to our privacy policy and agree to receive e-mails from us.