Vegan
Avocado Bites (Video)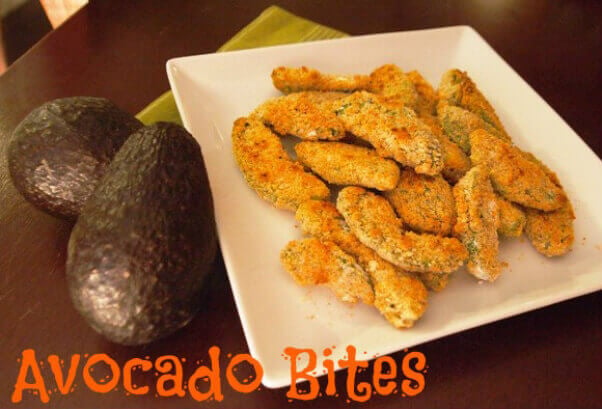 Print
Ingredients
2

large avocados, pitted, peeled, and sliced into bite-size pieces

1/2 cup

Soy Milk

1 Tbsp.

vegetable oil

1 cup

panko bread crumbs

1/2 tsp.

paprika

1/2 tsp.

onion powder

1/2 tsp.

garlic powder

1/2 tsp.

salt

1/2 tsp.

pepper

1/2 cup

flour
Instructions
Preheat the oven to 450°F.
Whisk the soy milk and vegetable oil together in a small bowl.
Combine the bread crumbs, paprika, onion powder, garlic powder, salt, and pepper in a small bowl and stir well.
Take a slice of avocado and roll in the flour. Dip into the soy milk and oil mixture, then roll in the bread crumb mixture until evenly coated. Place on a foil-lined baking sheet. Repeat until all the avocado pieces are used.
Bake for 20 minutes, rotating halfway through.
Serve immediately with your favorite dipping sauce, on a sandwich, or atop a salad.
Makes 2-4 servings
Try a gluten-free version by using an all-purpose gluten-free flour and crushed almonds in place of bread crumbs and baking for 12 to 15 minutes.