PETA Campaign Features Modest Media Mogul in the Buff: 'There's More Cardboard Showing Than Me!'
For Immediate Release:
April 1, 2016
Contact:
Moira Colley 202-483-7382
Chicago – Once upon a time, Oprah Winfrey gave her TV show staff furs and leather goods as presents, but those days are long gone—and PETA's iconic "I'd Rather Go Naked Than Wear Fur" campaign may have landed its brightest star yet. Wearing nothing but a smile, an ever-glamorous Oprah appears in PETA's latest anti-fur ad, released today.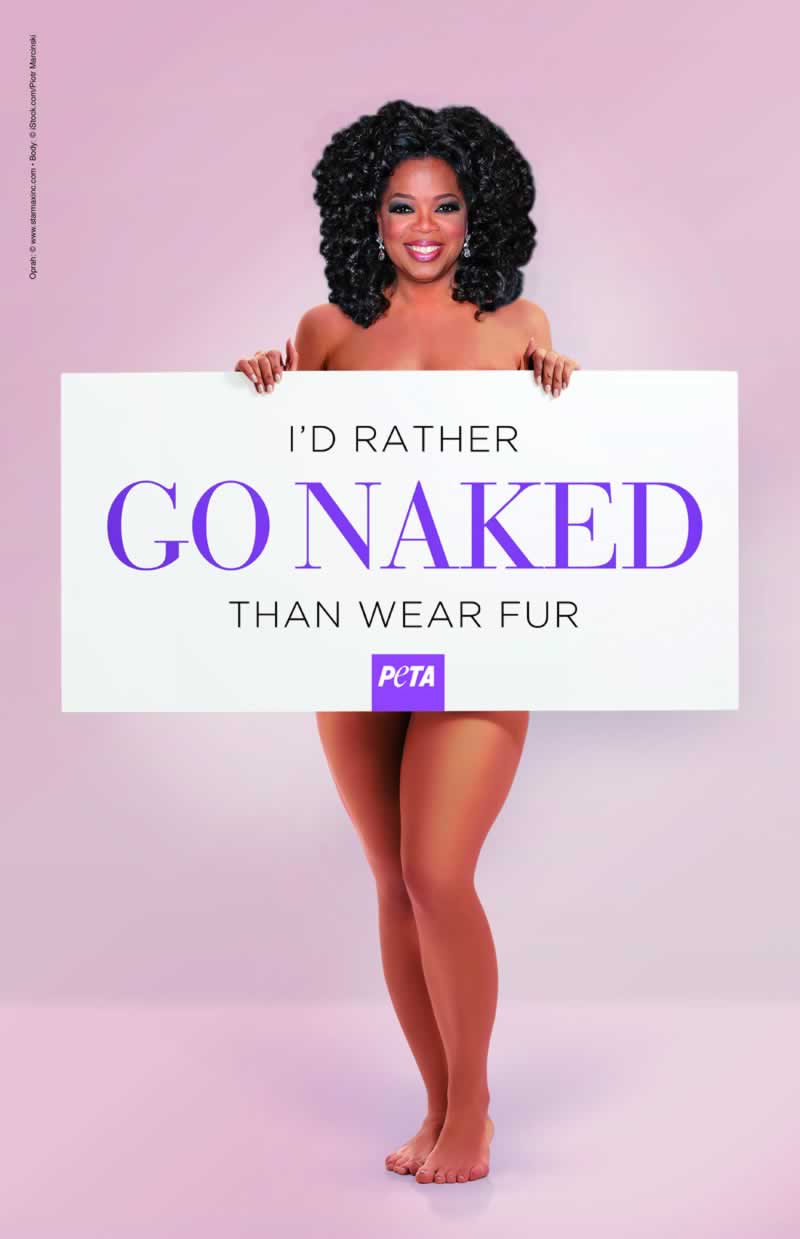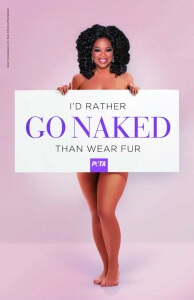 Oprah: © StarMaxInc.com Body: © iStock.com/Piotr Marcinski
"When PETA named Oprah Winfrey our Person of the Year in 2008, we knew then that we wanted this most influential and glamorous woman to take off her clothes for the cause," says PETA President Ingrid Newkirk. "We take our hat off to Oprah for being not only a role model but also a real model of what people should and shouldn't wear!"
The facts about fur are shocking: Every year, millions of raccoons, foxes, minks, rabbits, and even dogs and cats are caged, bludgeoned, electrocuted, and skinned alive for fur coats, collars, and cuffs. For all these reasons, O magazine, like Oprah's closet, is 100 percent fur-free.
Oprah's compassion toward animals doesn't stop at her fur-free wardrobe. Her world-renowned television show has exposed the cruelty of puppy mills and the meat industry, among many other efforts.
For more information, please visit PETA.org.