Guess who's stripping down for PETA now? Could it be the queen of all media and a longtime friend to animals, a woman who stopped wearing fur years ago: Oprah Winfrey?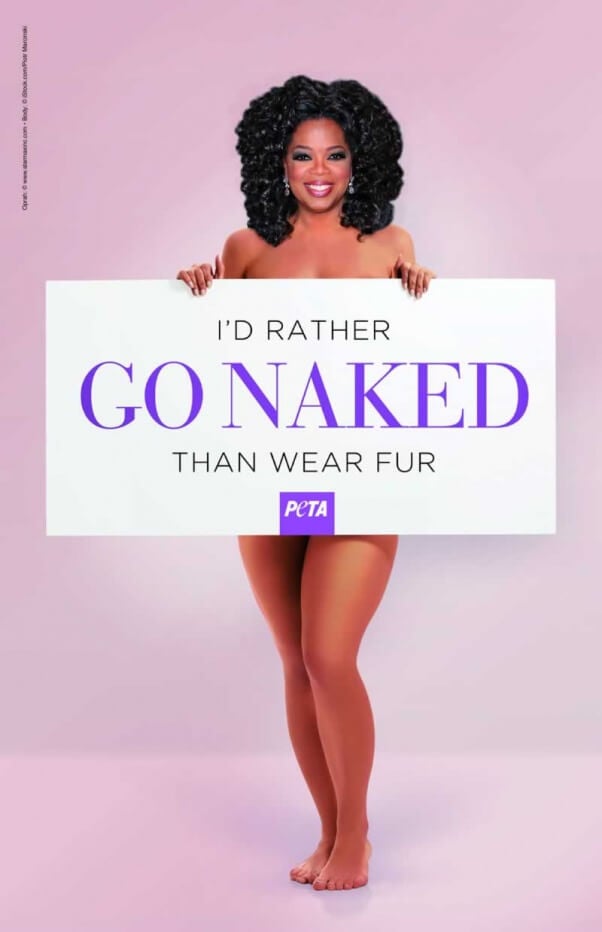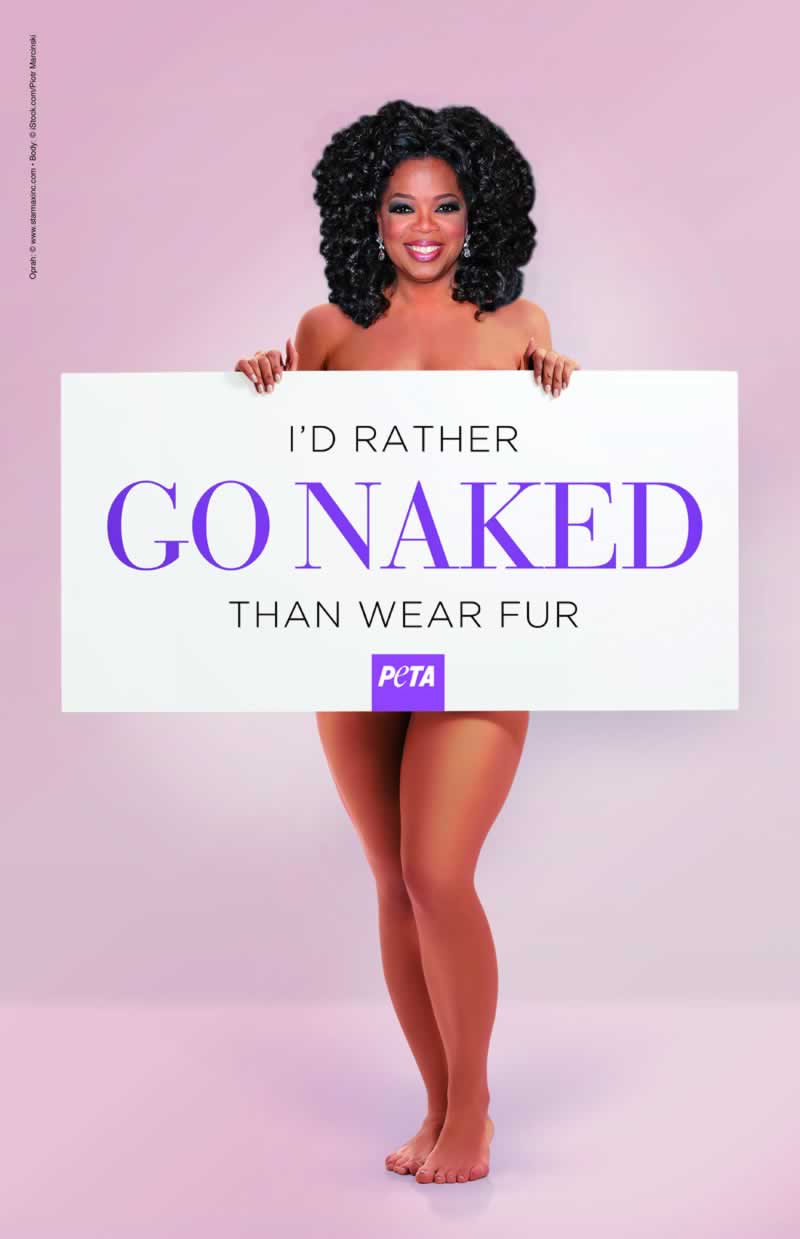 Oprah: © StarMaxInc.com Body: © iStock.com/Piotr Marcinski
Oprah's nobody's fool. Besides being staunchly anti-fur, the 2008 PETA Person of the Year often hosted shows celebrating vegan cuisine, helped her nearly 400 staffers go vegan for a week, and aired hard-hitting investigations into puppy mills, factory farms, and the conditions and practices that foster mad cow disease. Perhaps April 1 was the perfect time for her to become PETA's next fur-free poster pin-up.
What You Can Do
As Oprah knows, there's no time like the present to pledge to be fur-free.
Did PETA fool you? Oprah didn't really shed her clothes for this ad, but she has certainly shed fur, and PETA would love to have her pose for a naked ad for us!