Big Wins Under the Big Top and Beyond
---
Plunging his fist into a bowl, a man grabbed a tiny goldfish and swallowed. Onlookers gasped. Moments later, he regurgitated the fish and clamped the panicked animal between his teeth. The fish was still alive but badly injured from the ordeal.
It sounds like a fraternity hazing ritual, but India's Apollo Circus was advertising this and other cruel acts as "family entertainment" – until PETA India stepped in. The group filed a formal police complaint that led to a raid and charges against the operators. Five fish and seven dogs, who had been locked in rusty, barren cages between shows, were rescued.
As PETA entities educate, litigate, and liberate, circuses around the world are cleaning up their acts by leaving animals out of them.
The Shrines, They Are A-Changin'
Shrine circuses in the US contract with some of the worst animal abusers in the industry: PETA has exposed elephants being jabbed with sharp bullhooks, a tiger being whipped in the face, a terrified bear urinating on herself while being forced to do a handstand, and other atrocities.
But that's changing: Following pressure from PETA and local animal advocates, the Western Montana Shrine Circus and Shrine circuses in Canada have ended wild-animal acts, and the Bahia, Jerusalem, and Melha shrines have all stopped using animals. And following a massive push from PETA that involved months of protests, appeals from over 60,000 supporters, and even an assault on two nonviolent protesters that was caught on video, the Moolah Shrine Circus stopped using elephants.
Innovation vs. Exploitation
PETA wrote the script on taking down cruel big tops: Years of relentless campaigning brought down the biggest,  baddest animal exploiter – Ringling Bros. and Barnum & Bailey Circus. After pressure from PETA pushed its ticket sales to the point of no return six years ago, Ringling is coming back. But this time, PETA is applauding – not protesting – because the show will feature only talented human performers.
Other circuses are modernizing, too, dazzling with technology and human artistry. In Germany, Circus Roncalli keeps audiences spellbound with realistic three-dimensional holograms of horses, elephants, and fish who appear in the ring out of nowhere and race around. Circus 1903's life-size elephant puppets interact with the crowd in London.
Shows like these are what people want to see, and thanks to PETA entities, big players in the ticketing industry have absorbed the message. After meeting with PETA India, BookMyShow – India's largest online ticketing portal – removed circuses using animals from its platform. And at PETA's urging, Tripadvisor, Booking.com, and Expedia all stopped selling tickets to many attractions that exploit animals.
Hammering Away at the Holdouts
Some relics remain. For example, US-based Carden Circus hooks painful metal rings through bison's noses and attaches reins so humans can ride them, and UniverSoul Circus exploits camels, horses, and zebras. PETA is working on getting both to nix these cruel acts and retire the animals to sanctuaries.
In China, PETA Asia investigated 10 circuses and animal-training facilities and revealed terrified Global bear cubs being hung by their necks to "teach" them to stand upright and lions and tigers being hit, jabbed, and threatened with heavy metal poles. People everywhere are appalled by such cruelty – and that's the first step in stopping the abuse.
Be Part of It!
Never patronize any attractions that exploit animals, and tell people why. Keep the pressure on.
---
Support PETA in Style!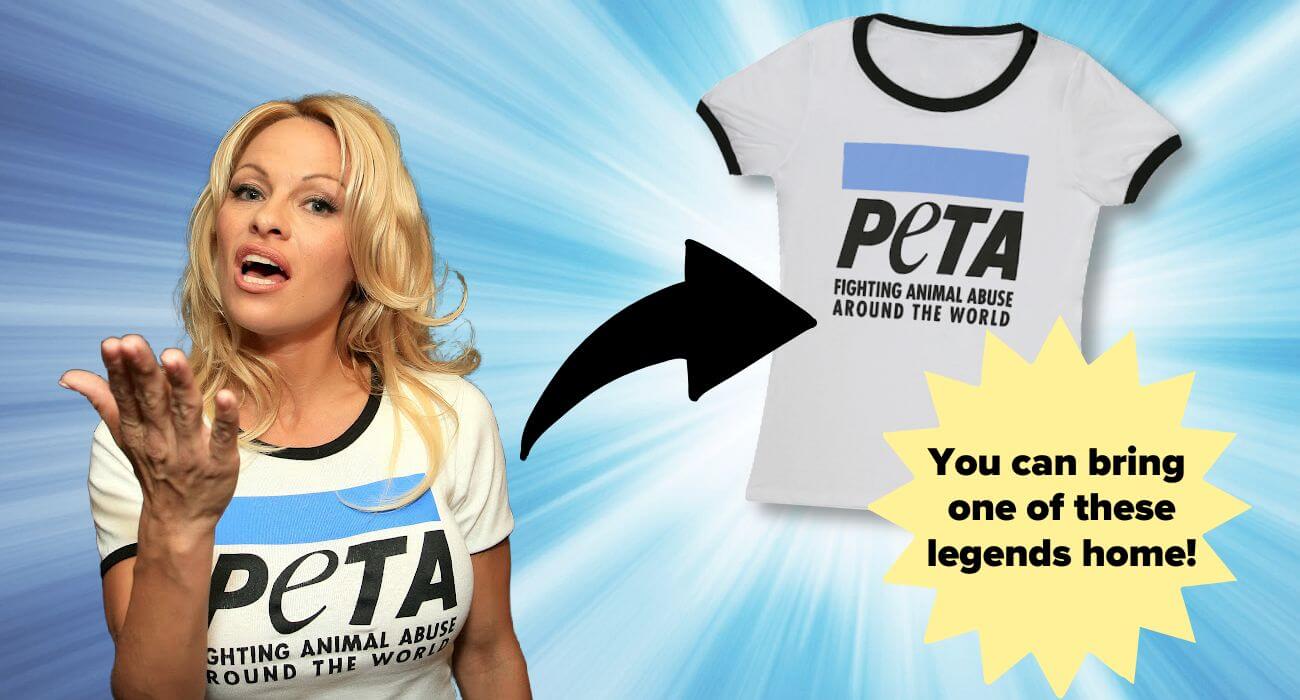 ---