Meet Ursula.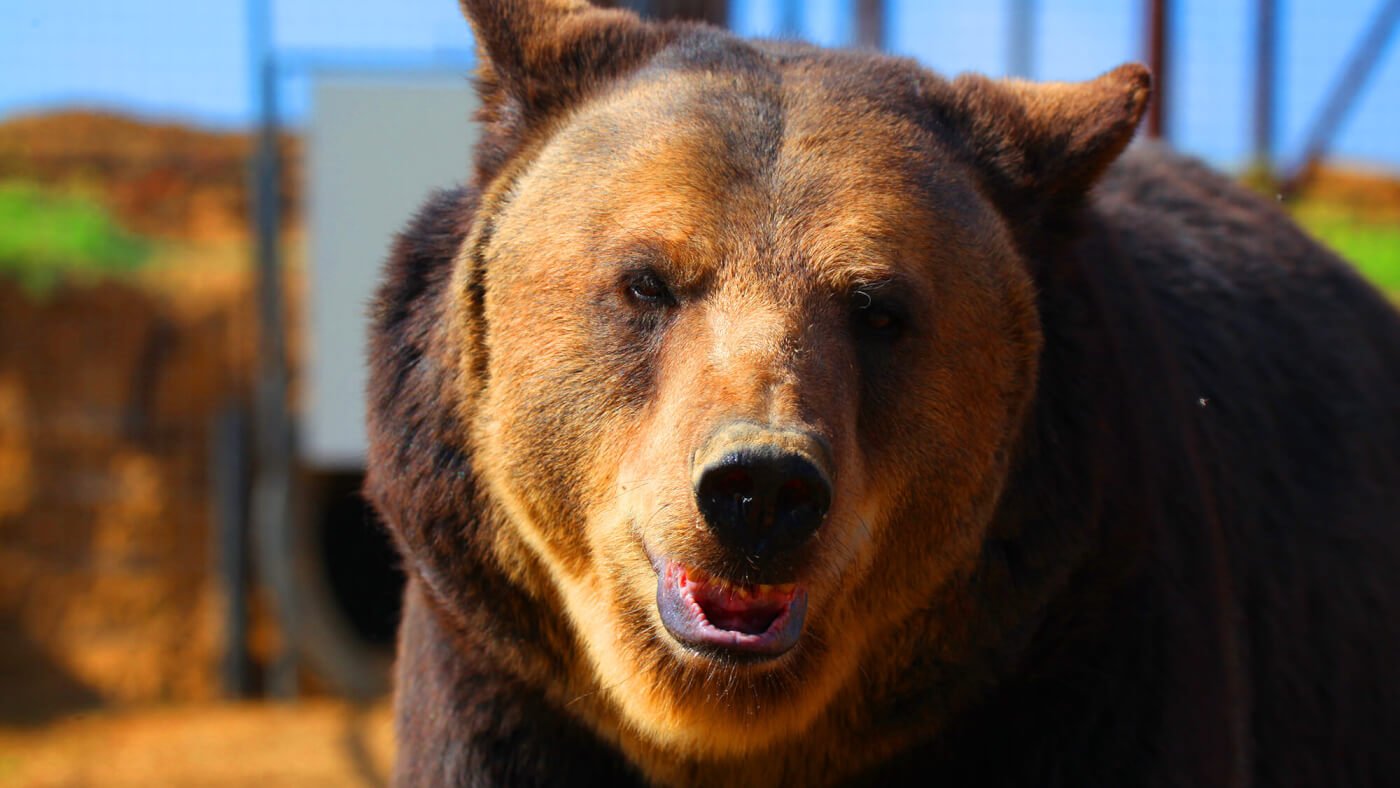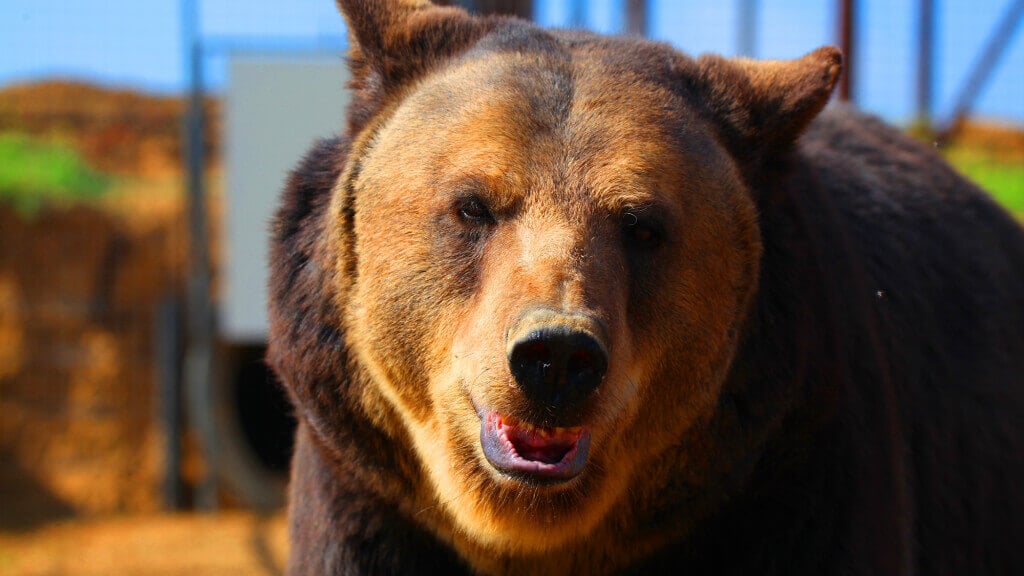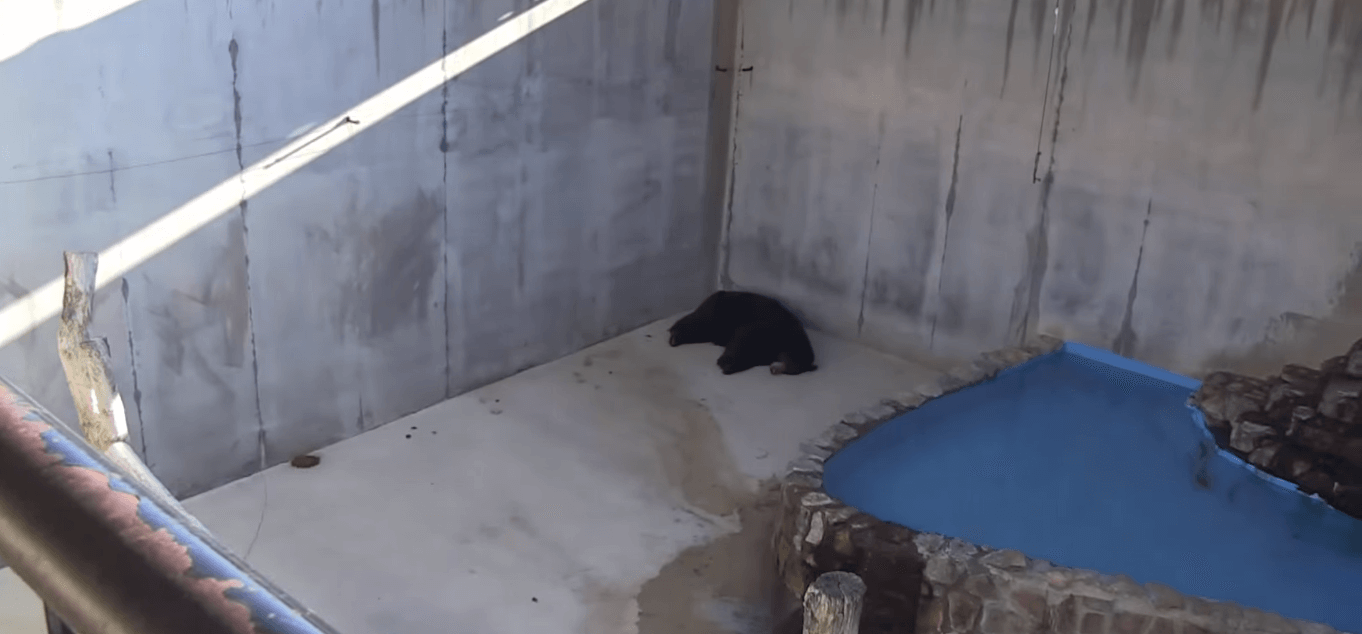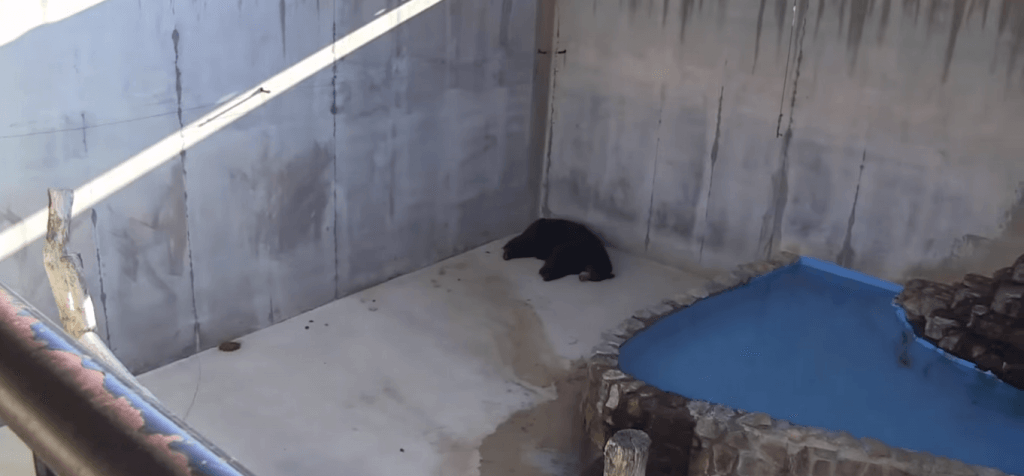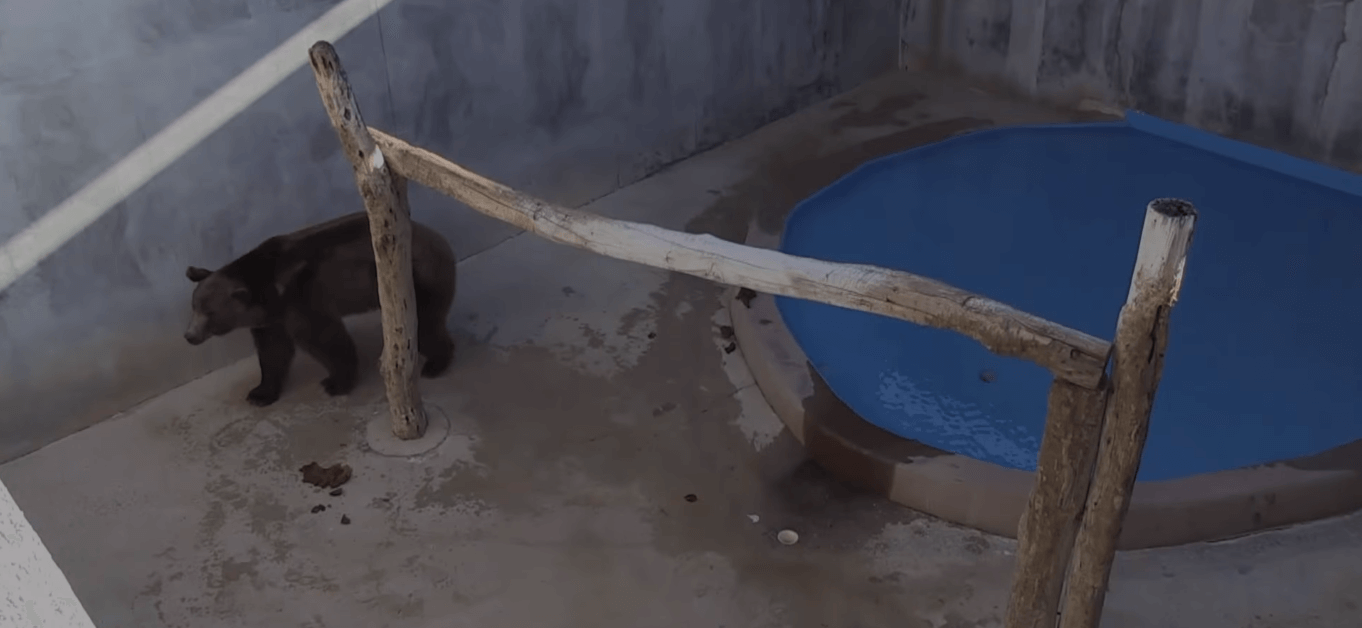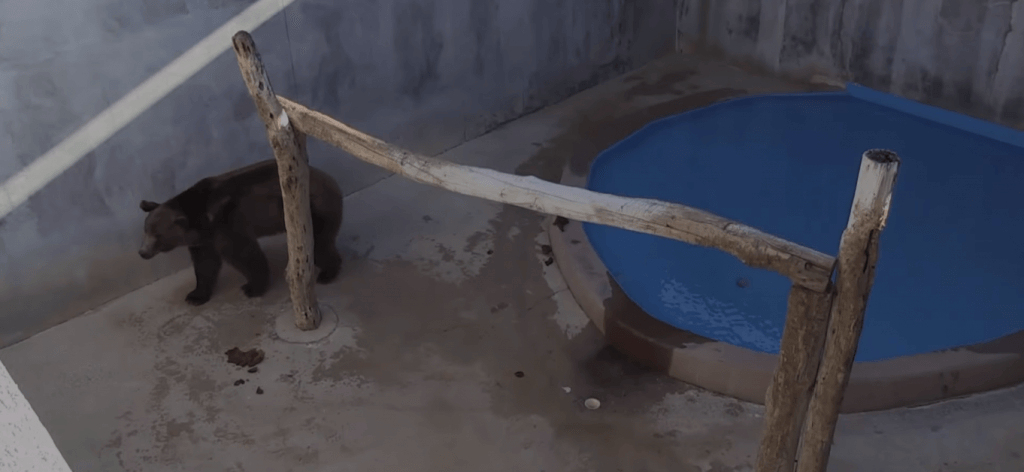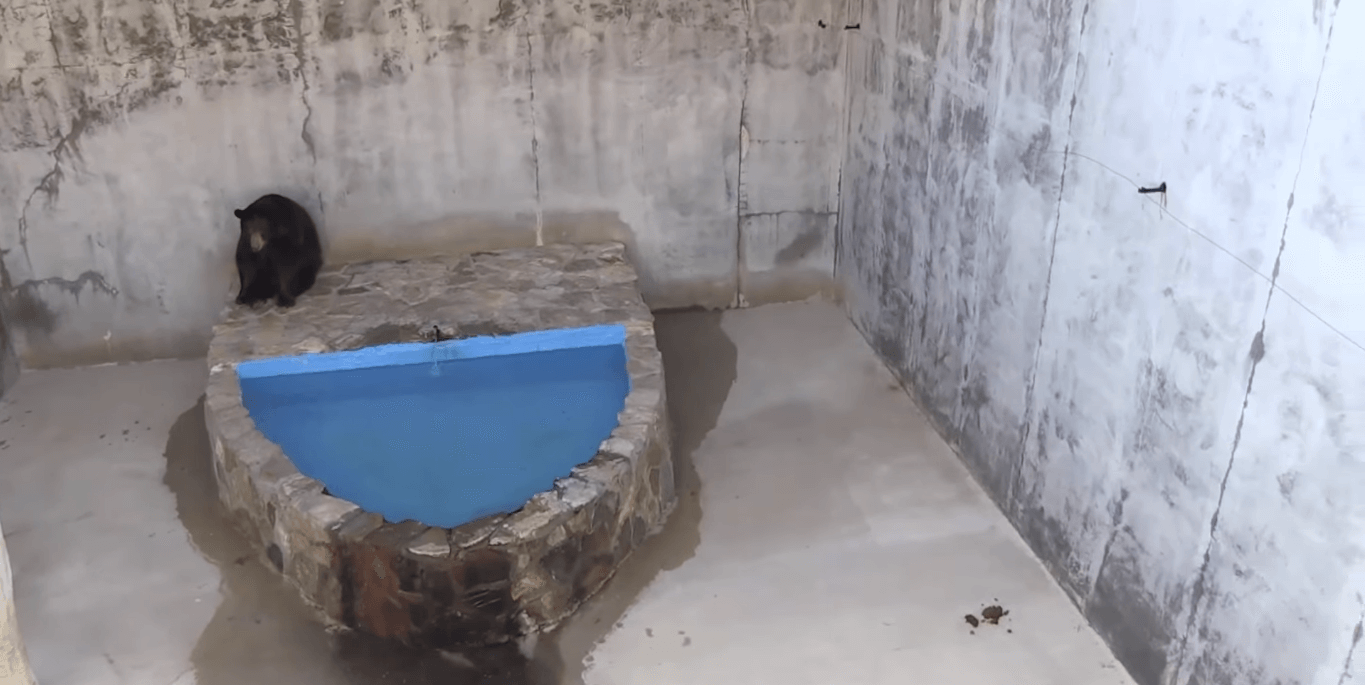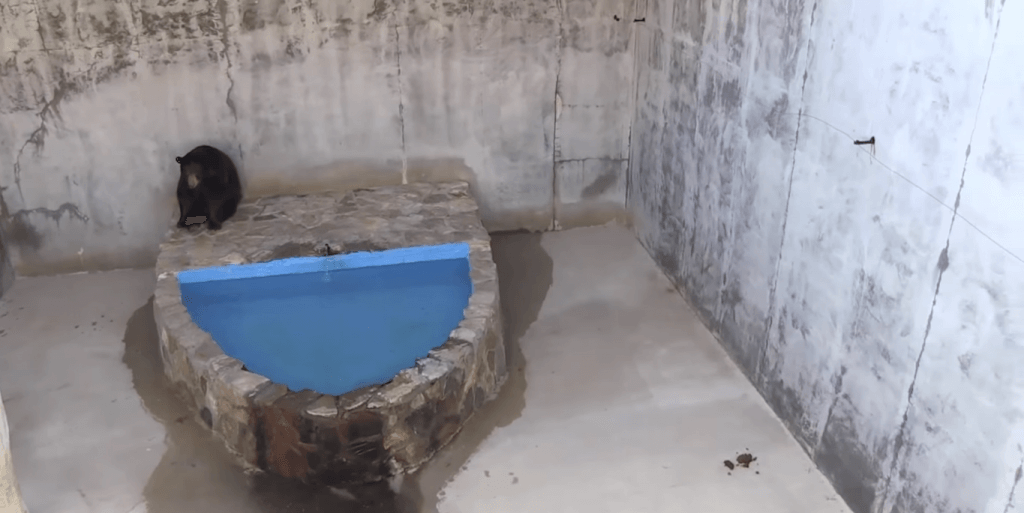 It was a miserable place.
There, Ursula was bred over and over again, and her cubs were always taken from her right after they were born.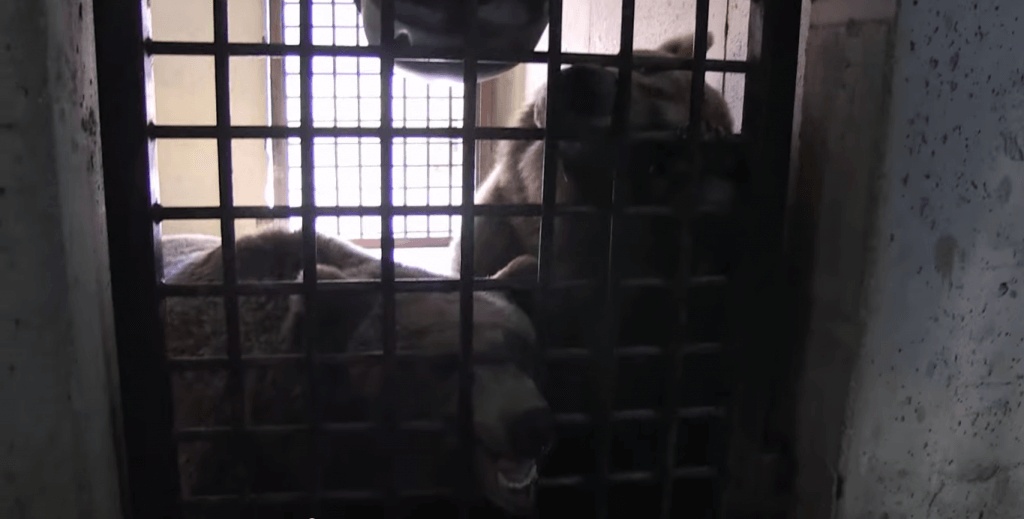 But last winter, a pregnant Ursula was rescued.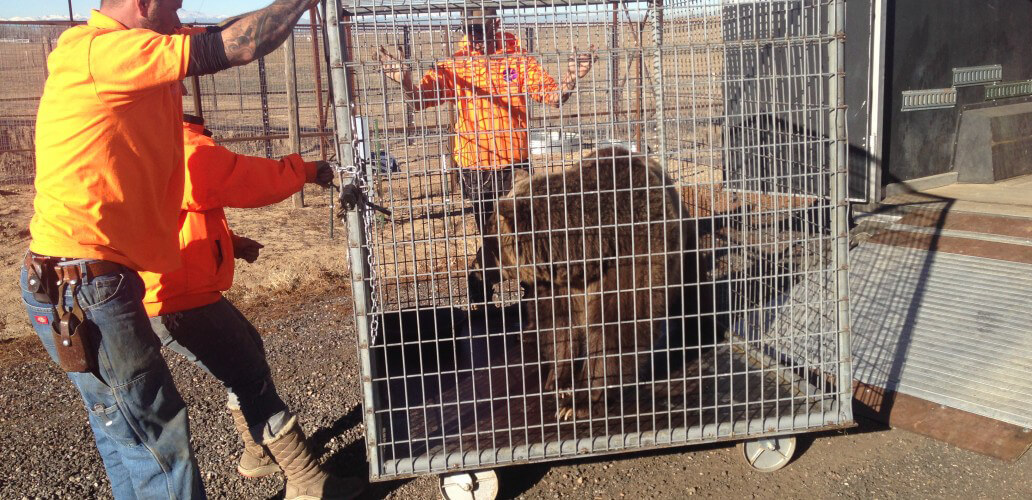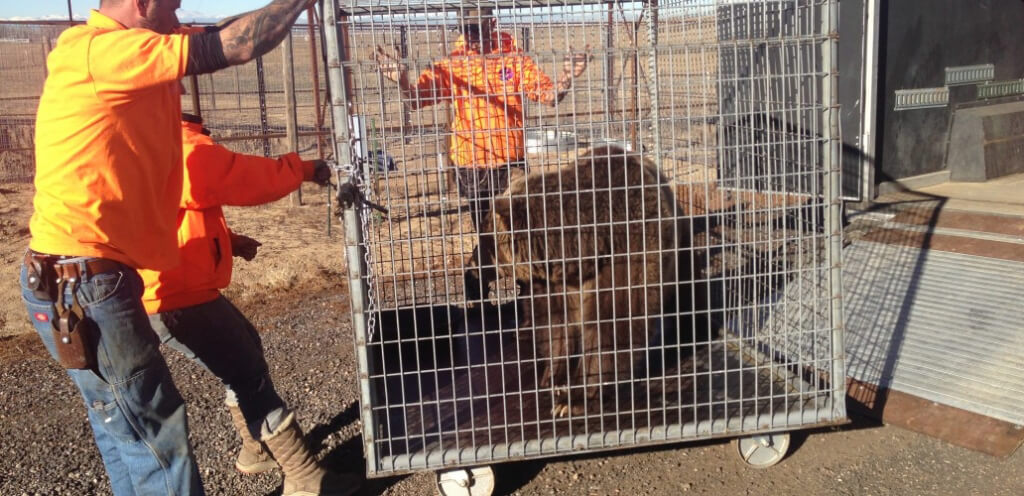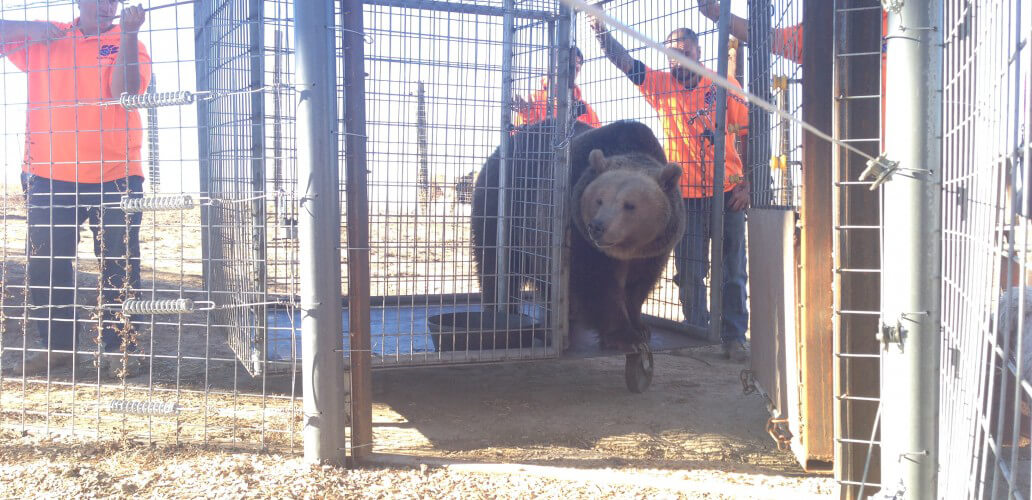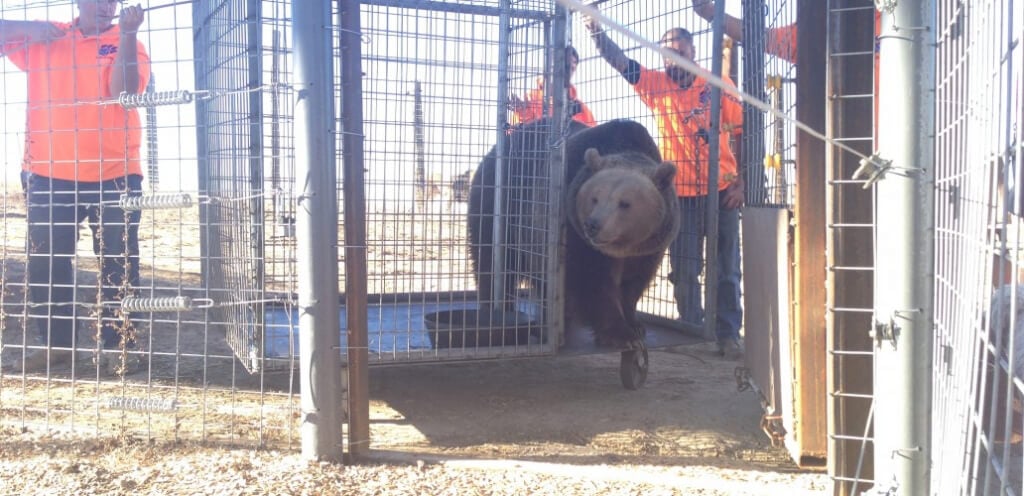 Right when she got to the sanctuary, Ursula went into her den.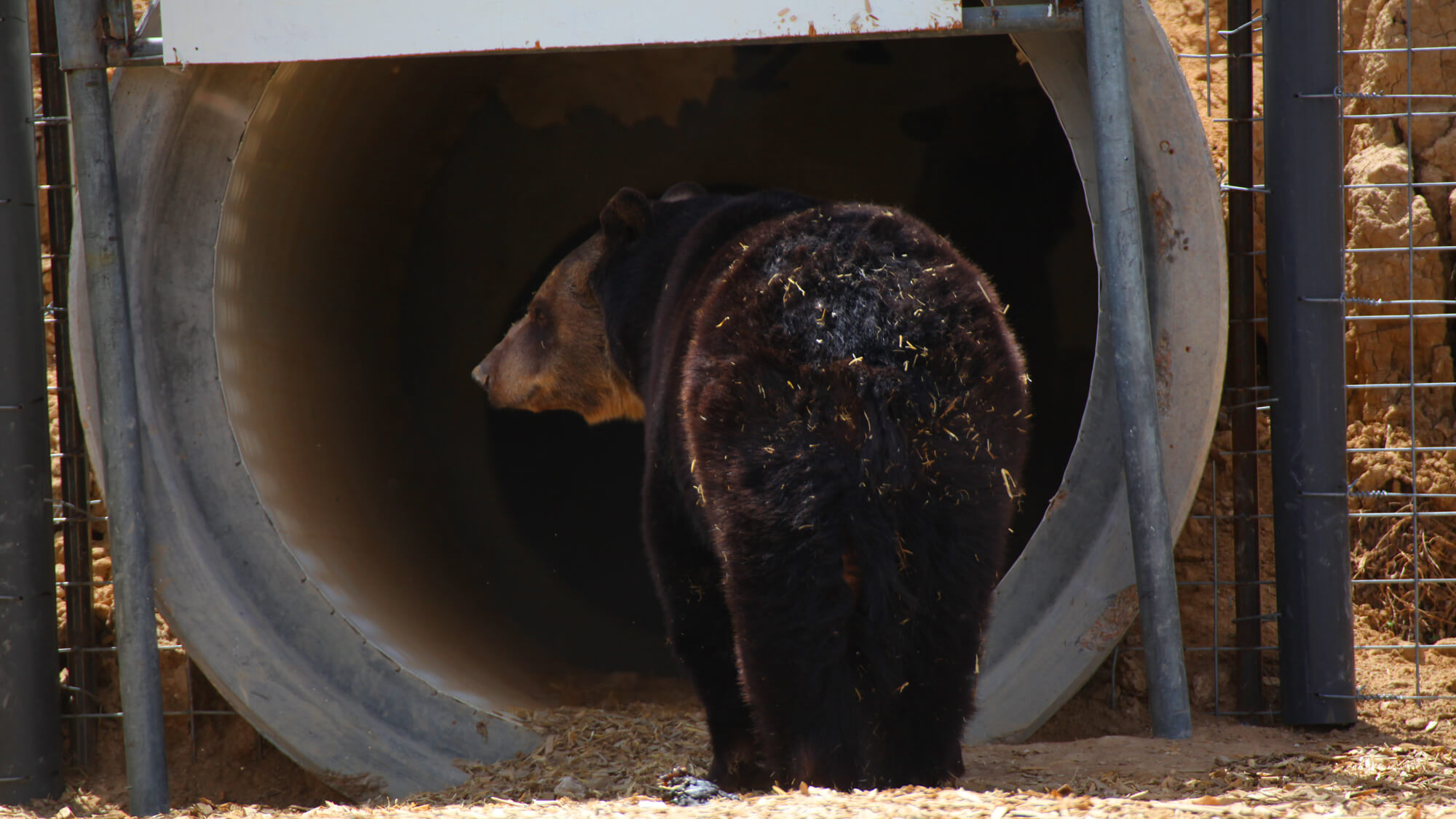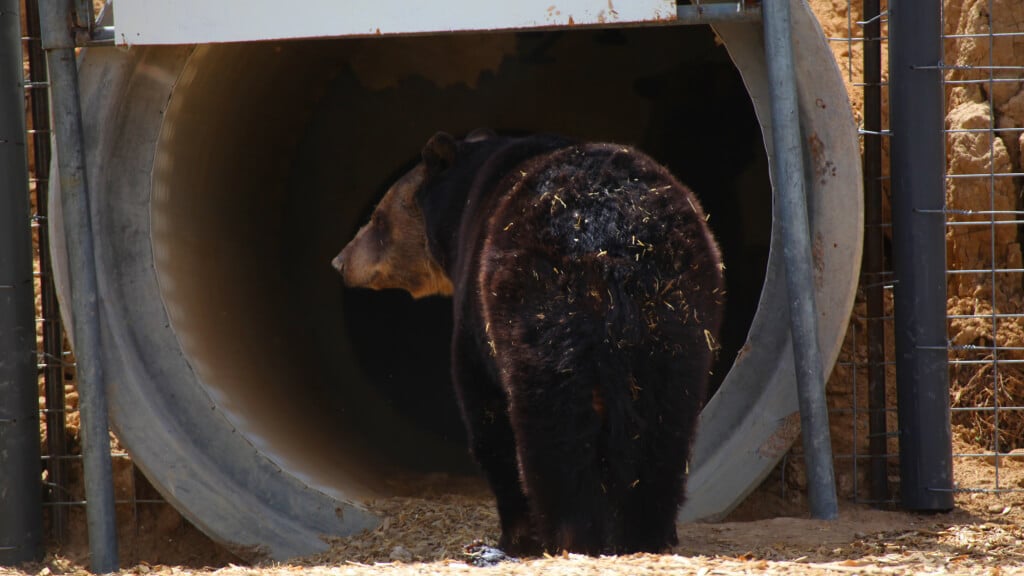 Months passed, and when she emerged …
… she had three beautiful bear cubs!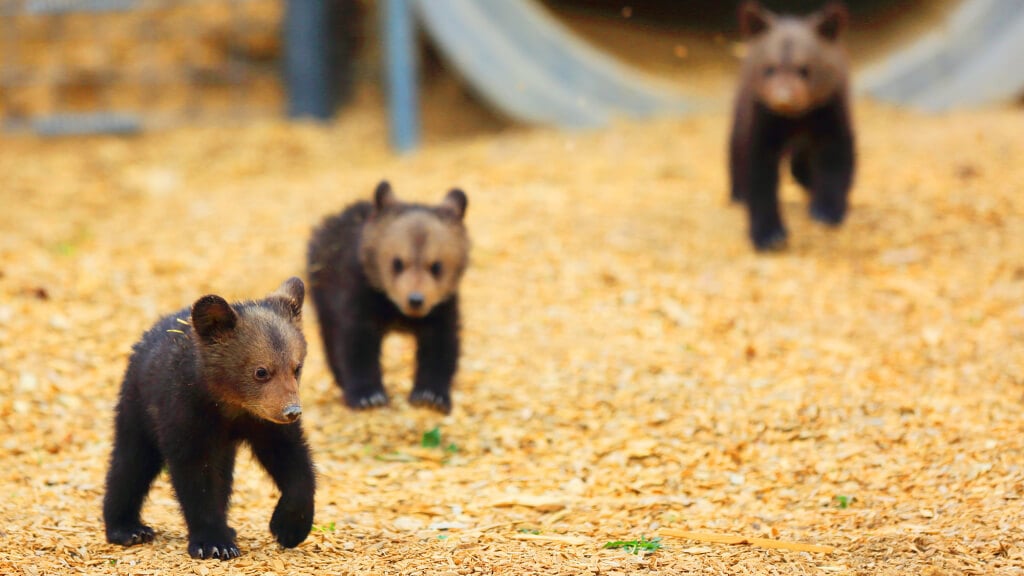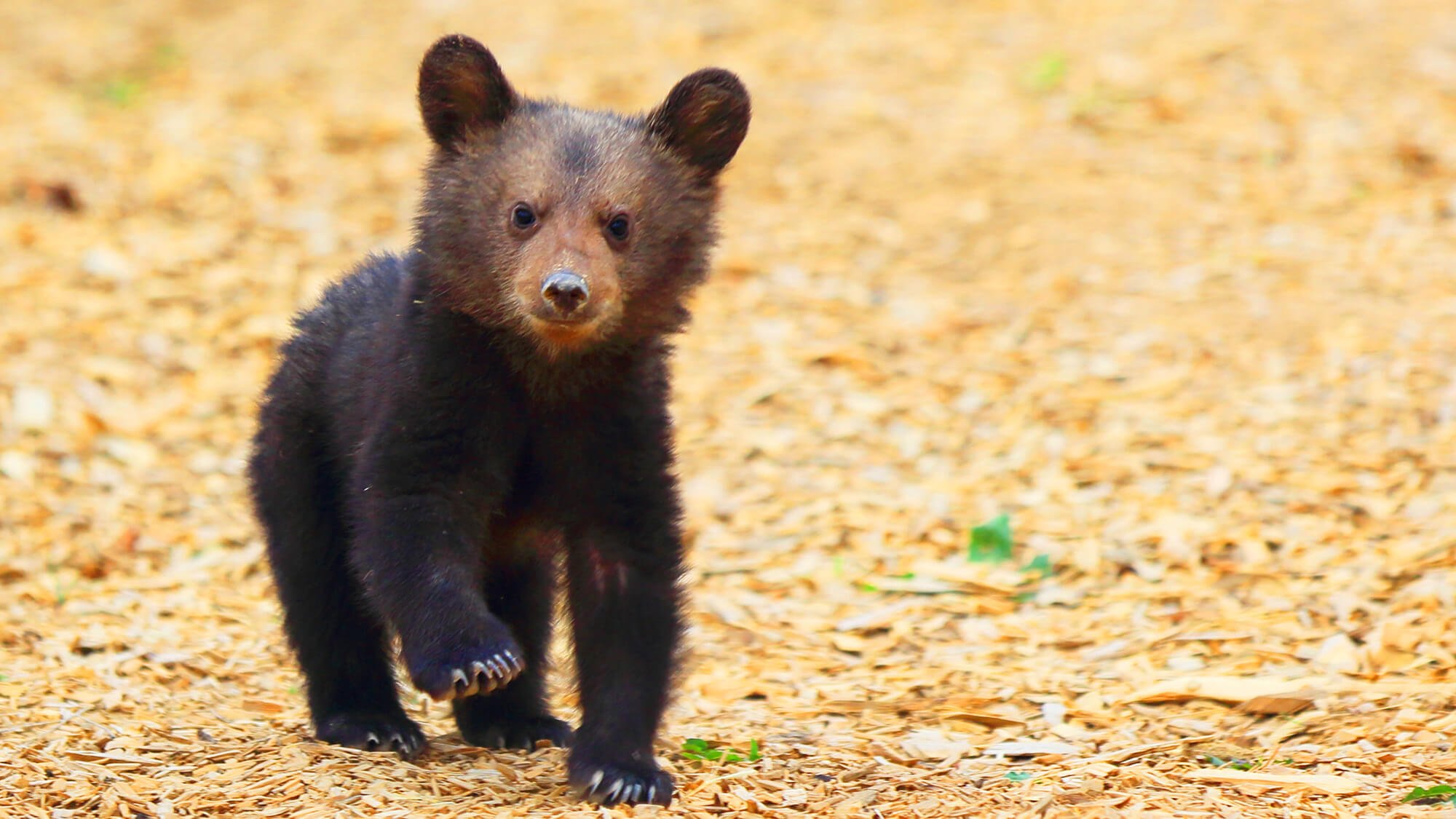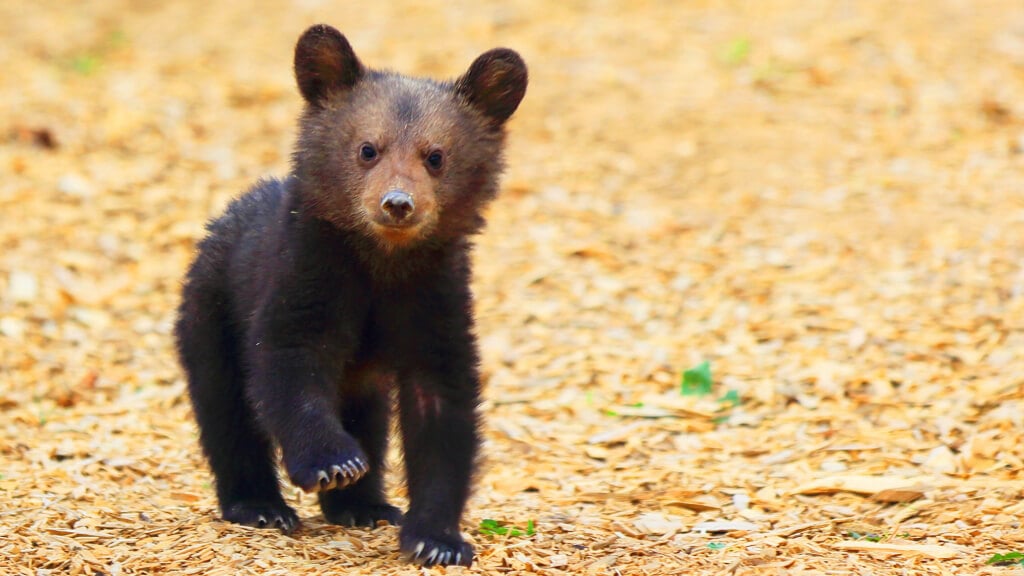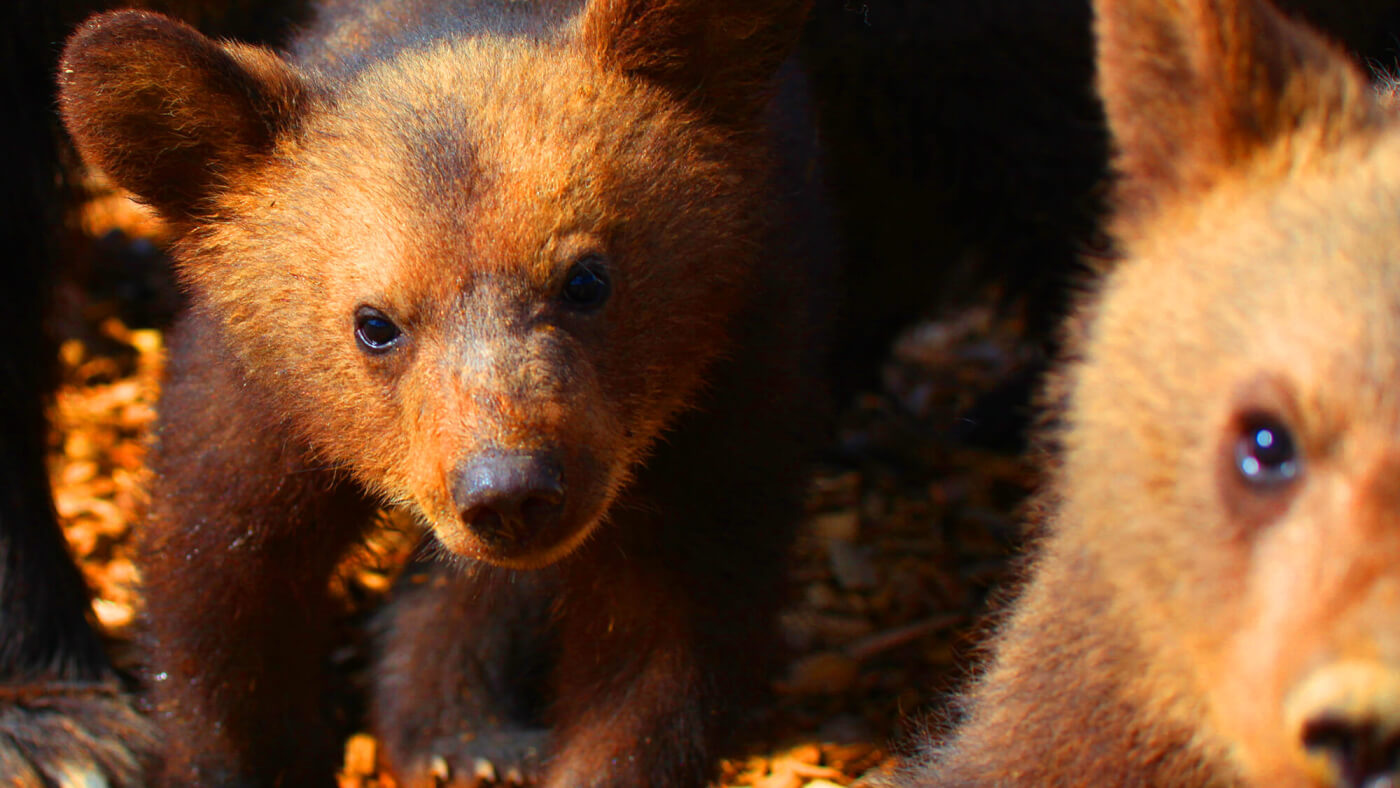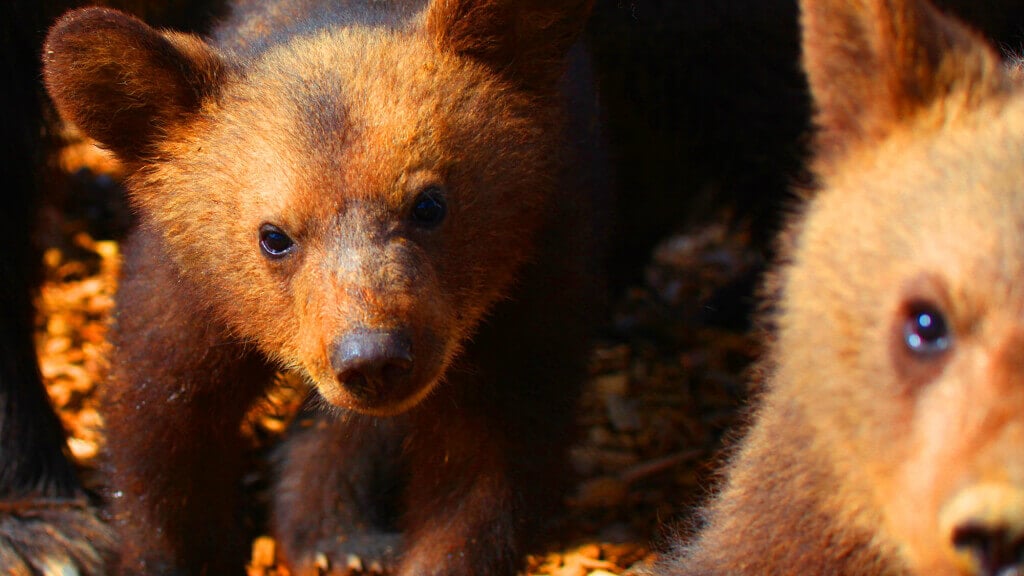 LOOK AT THEM PLAY.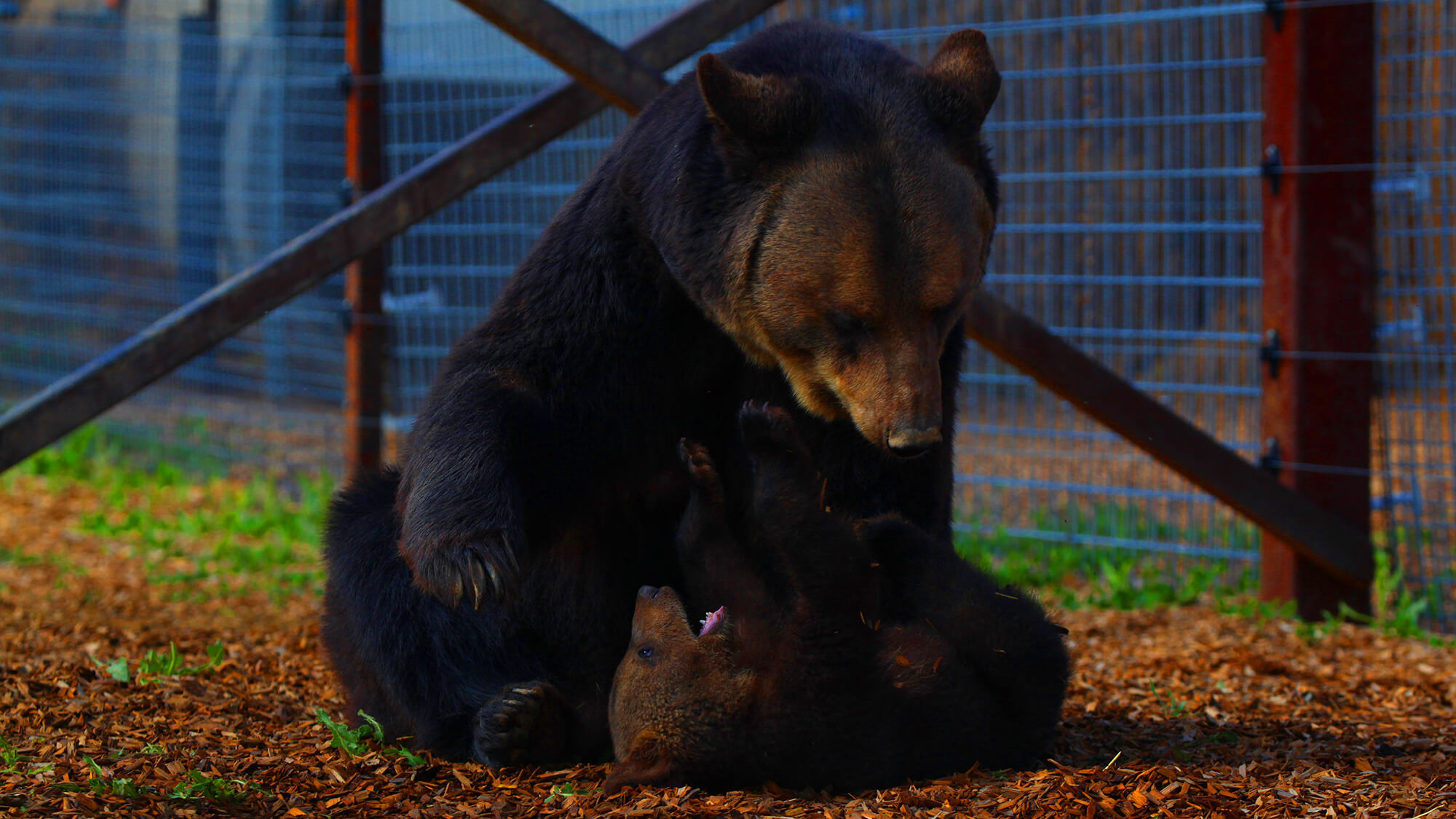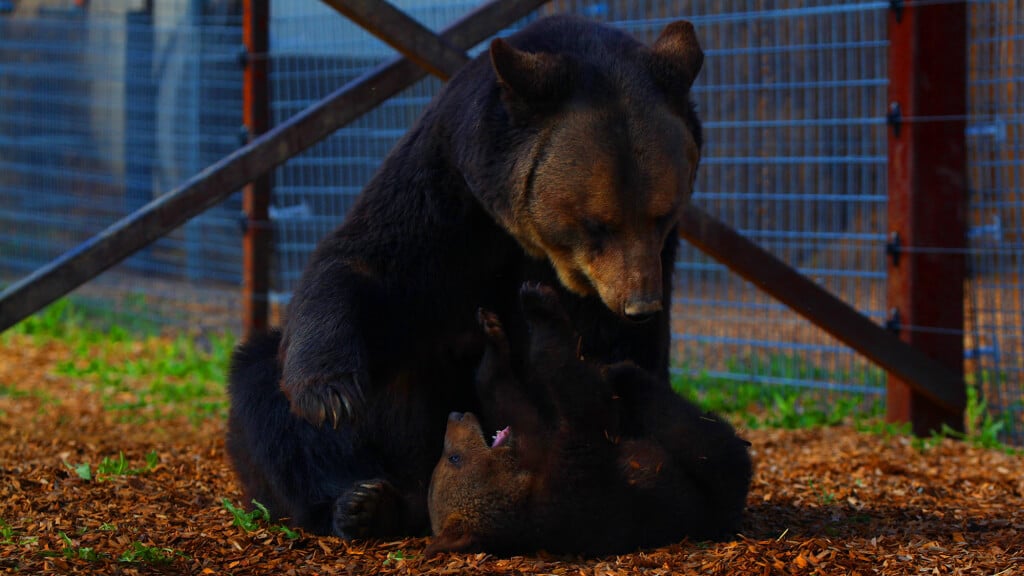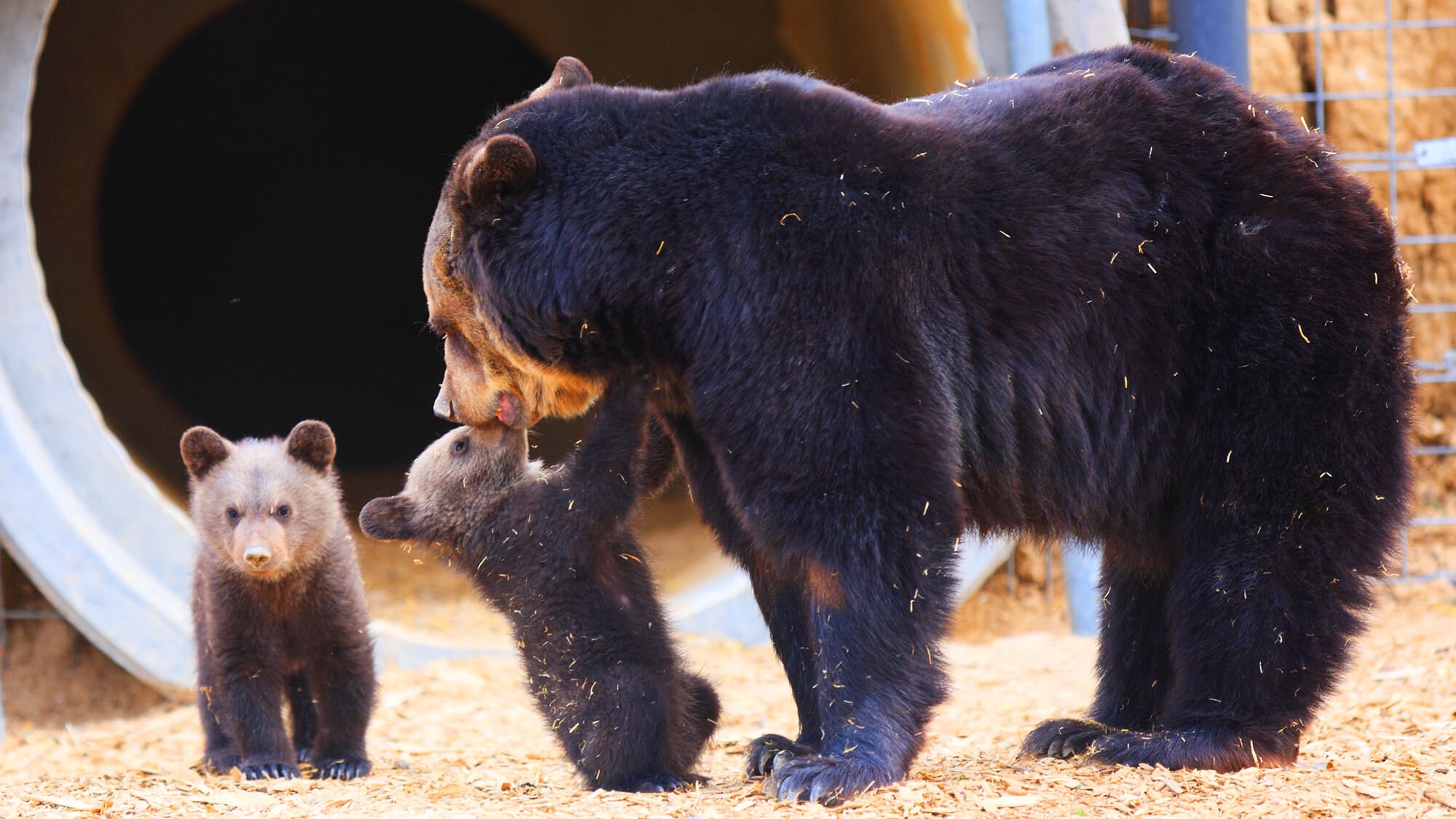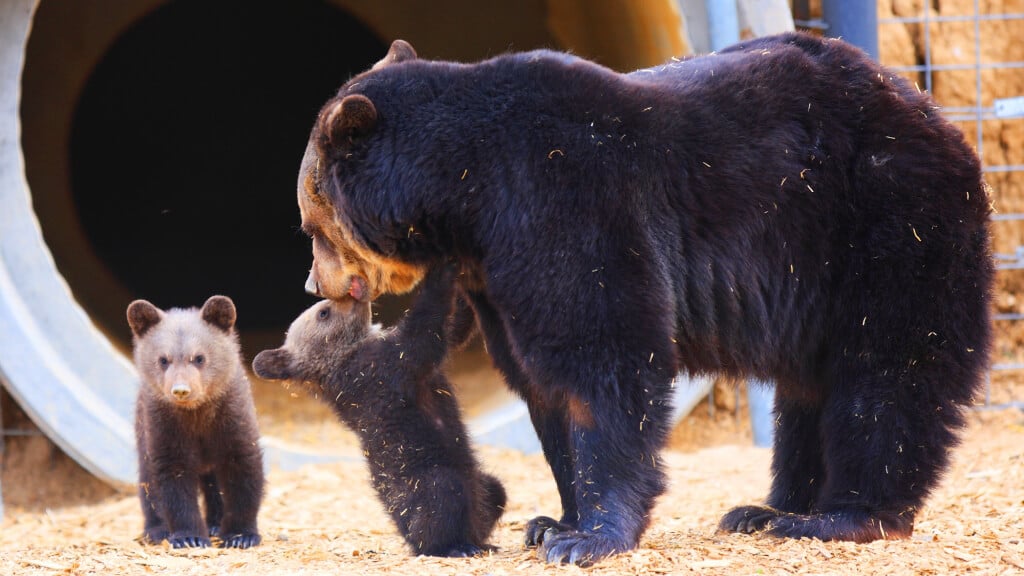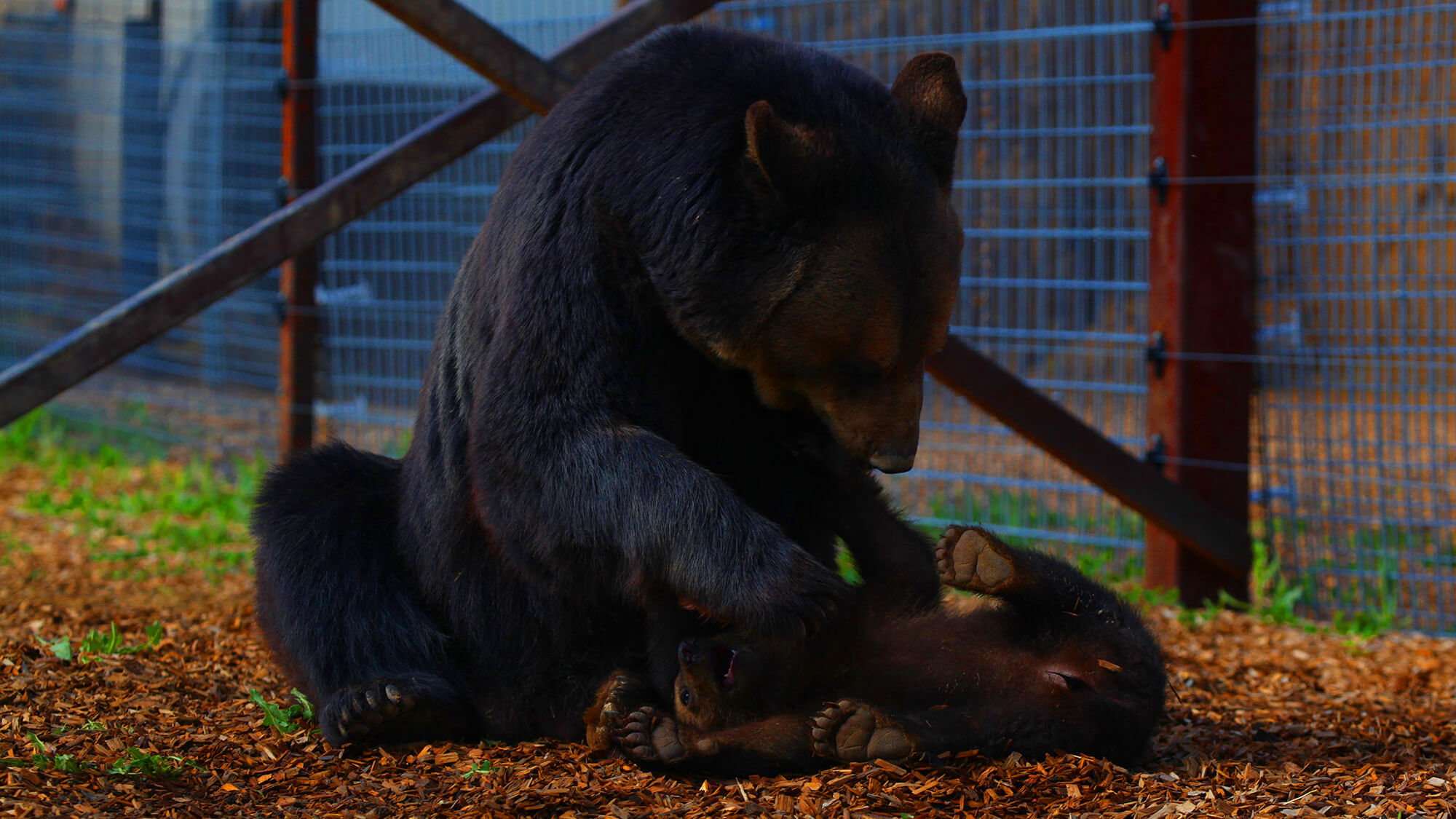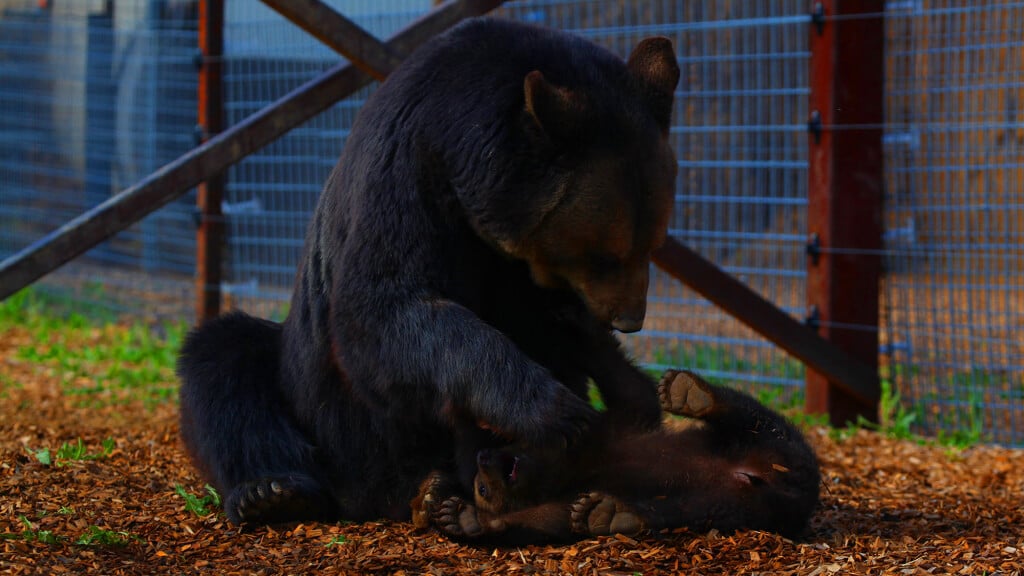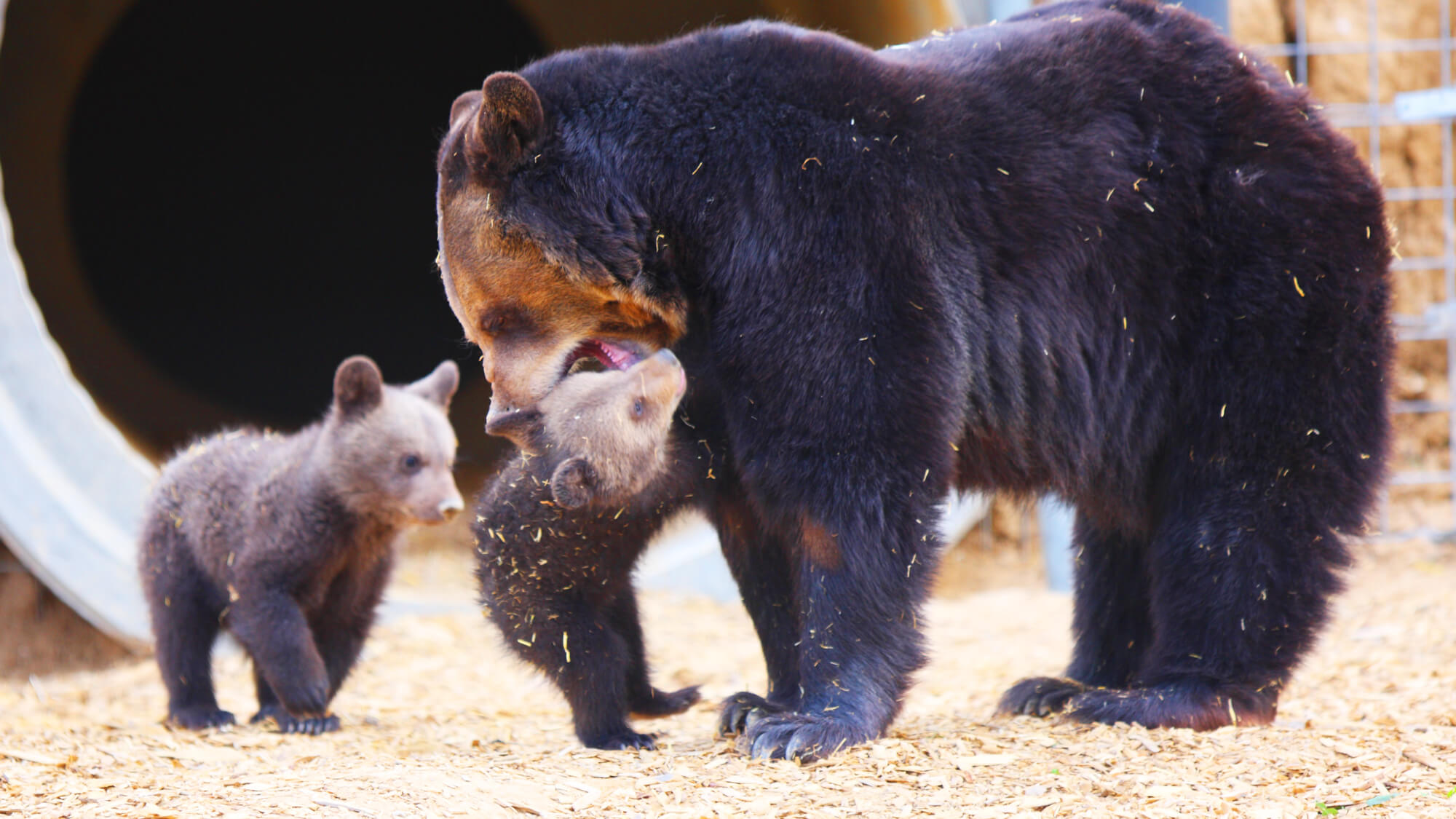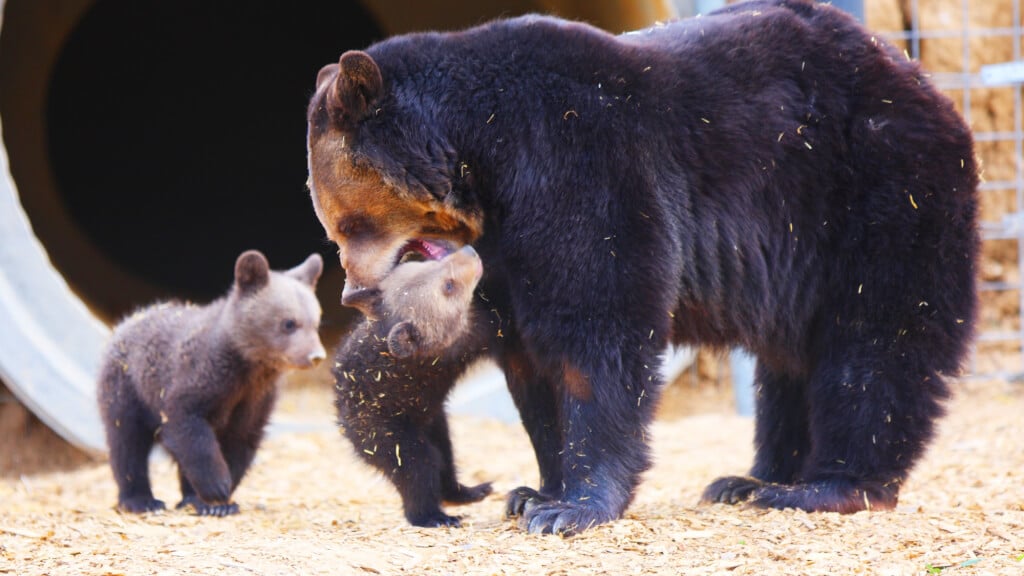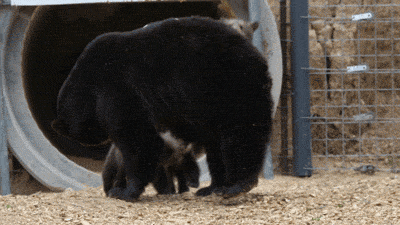 Ursula would still be living in a cage if not for PETA and legendary producer Sam Simon.
To say that this guy helps animals would be the
understatement of the year
.
But now she gets to roam free.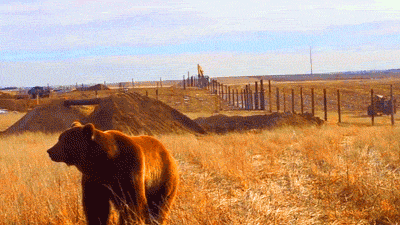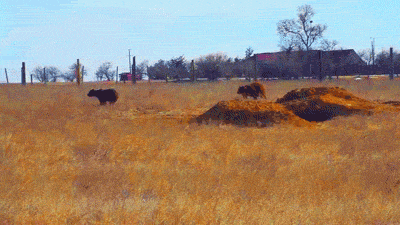 There's a lot to like about Ursula's new digs.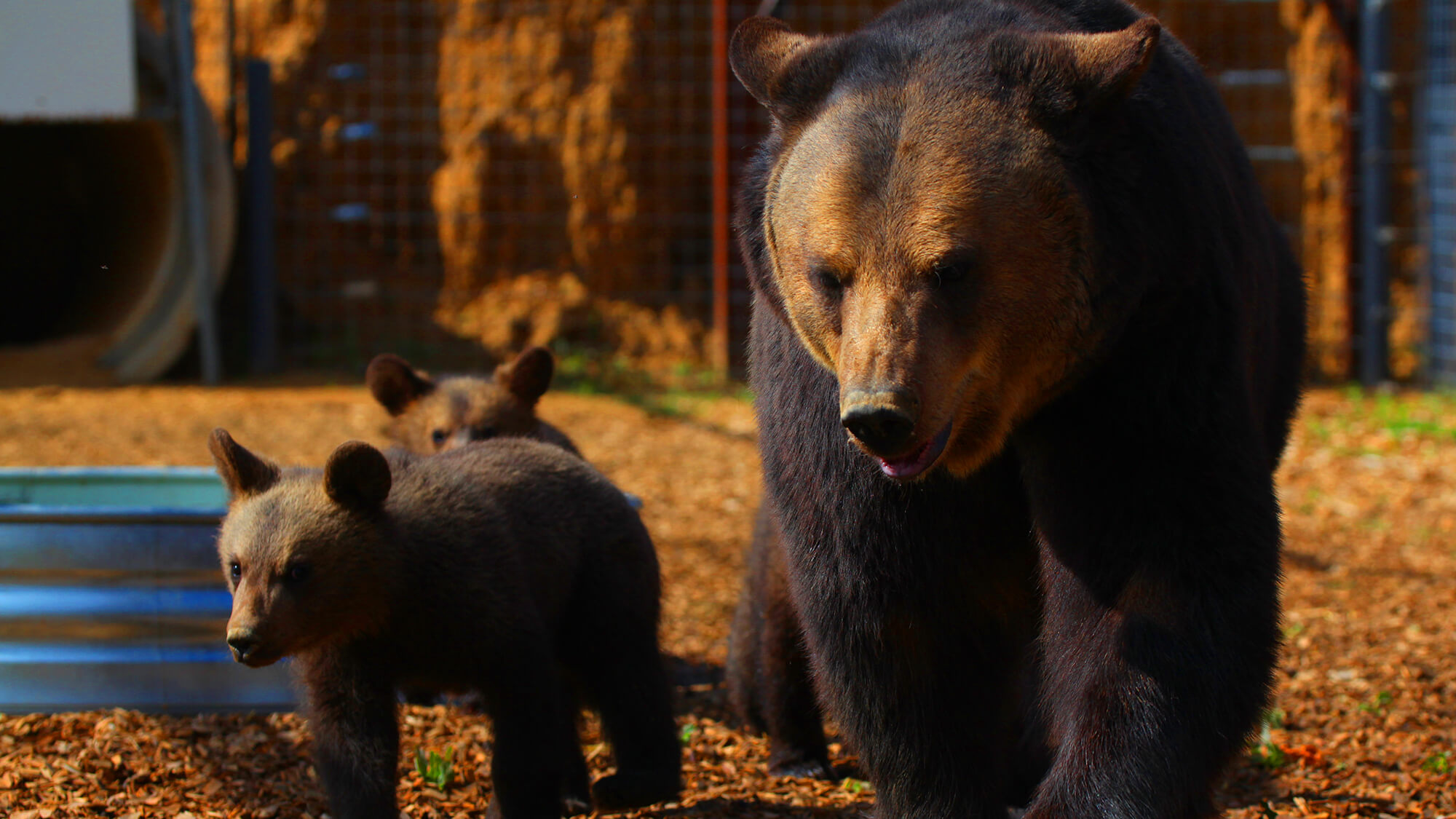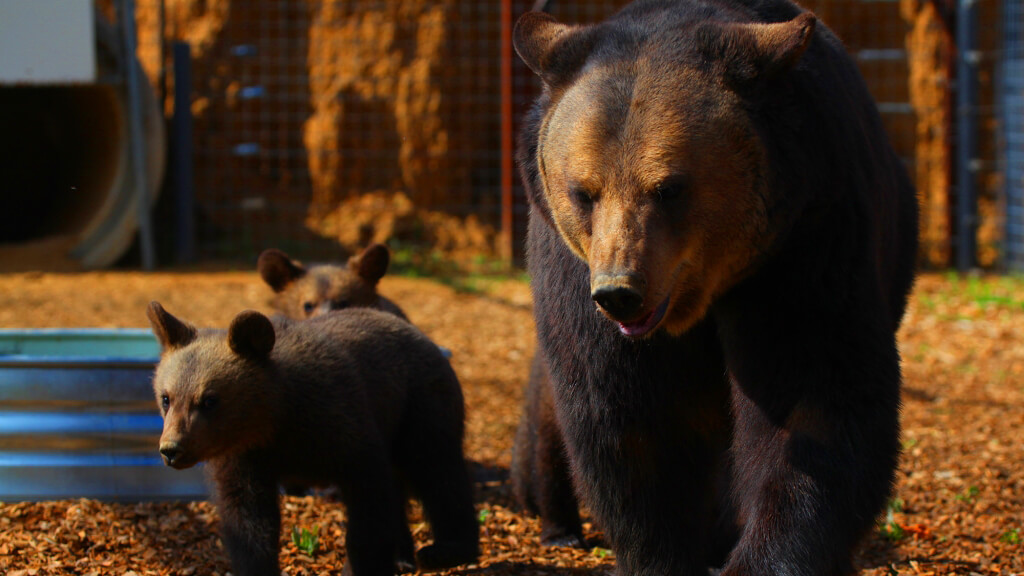 But the best part is …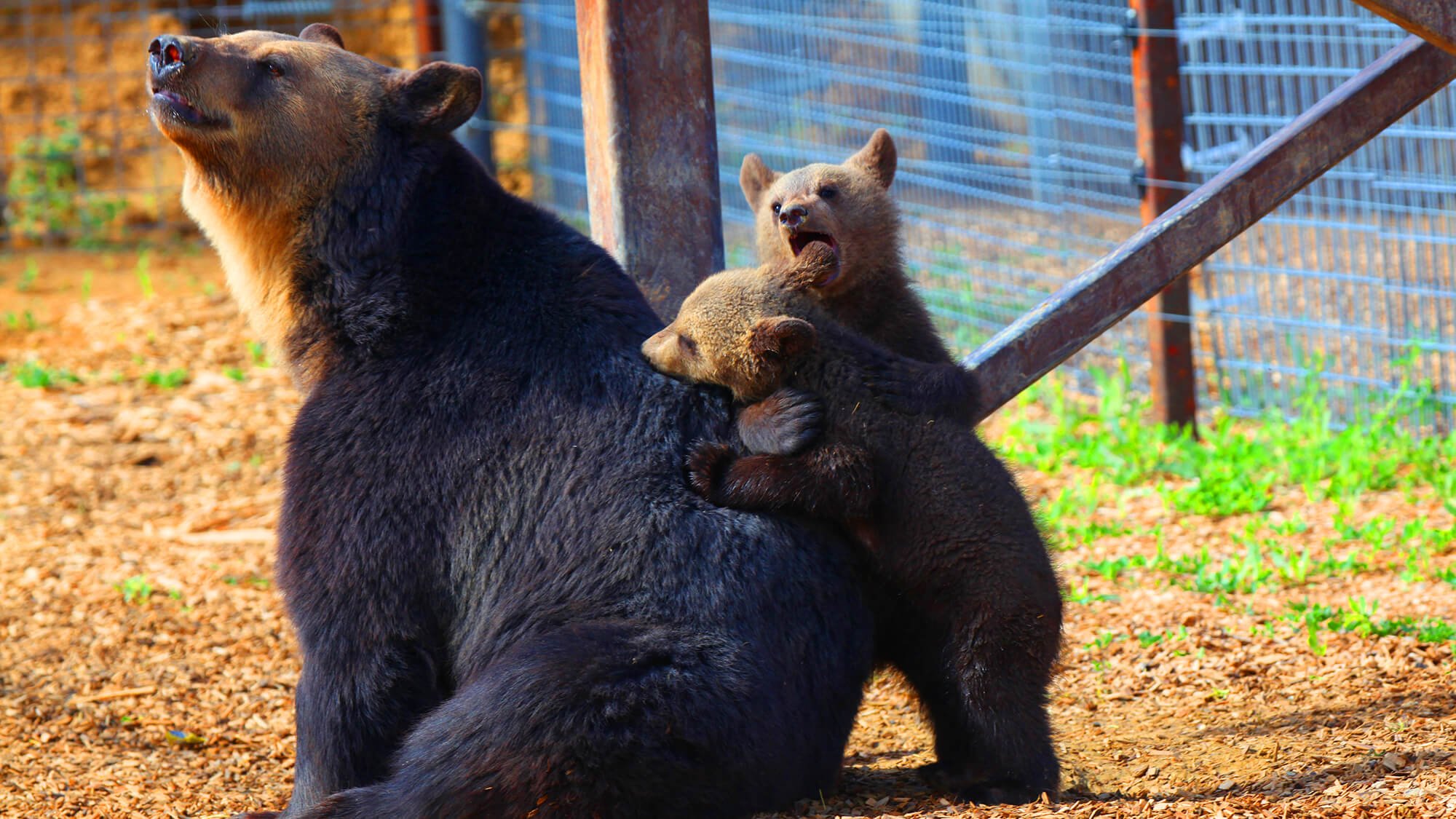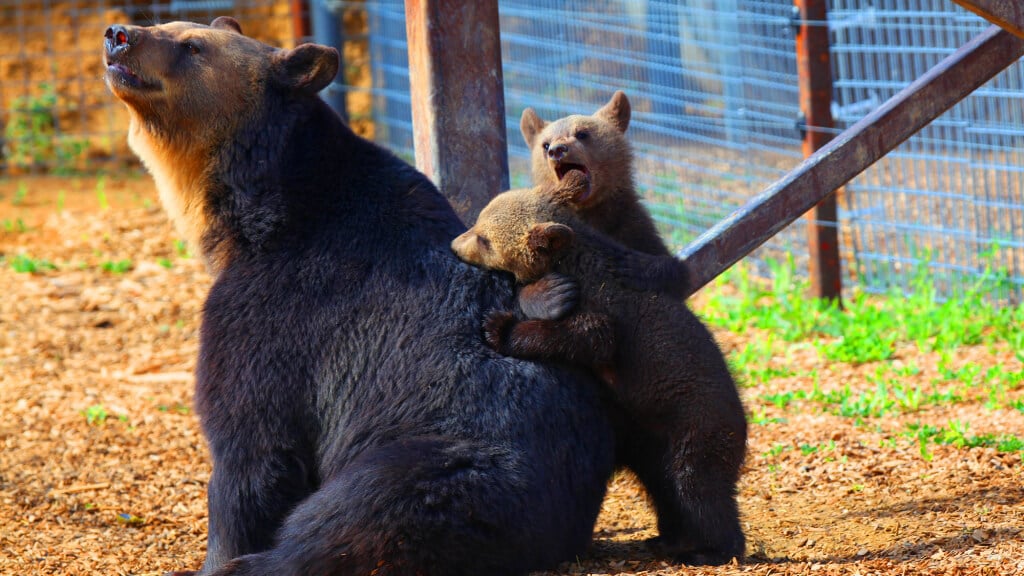 … for the first time …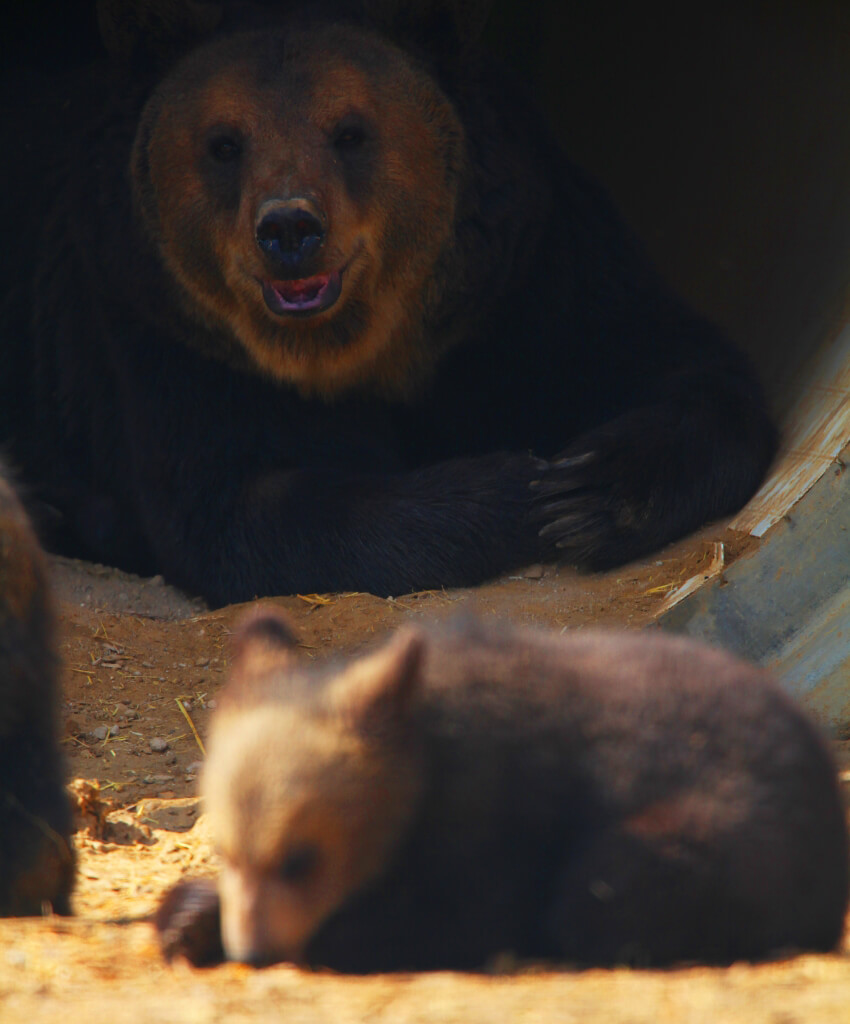 … Ursula will get to raise her own cubs.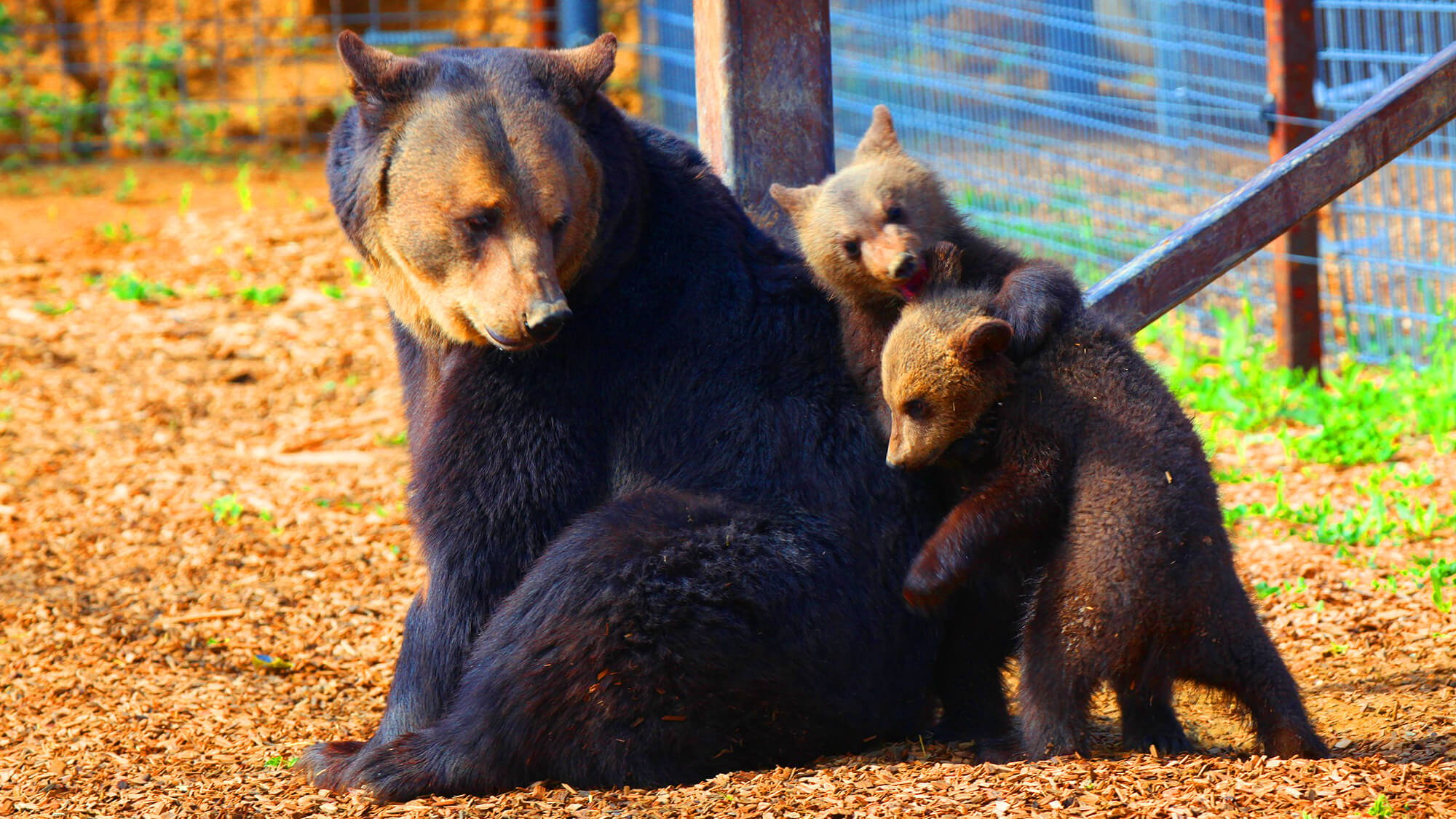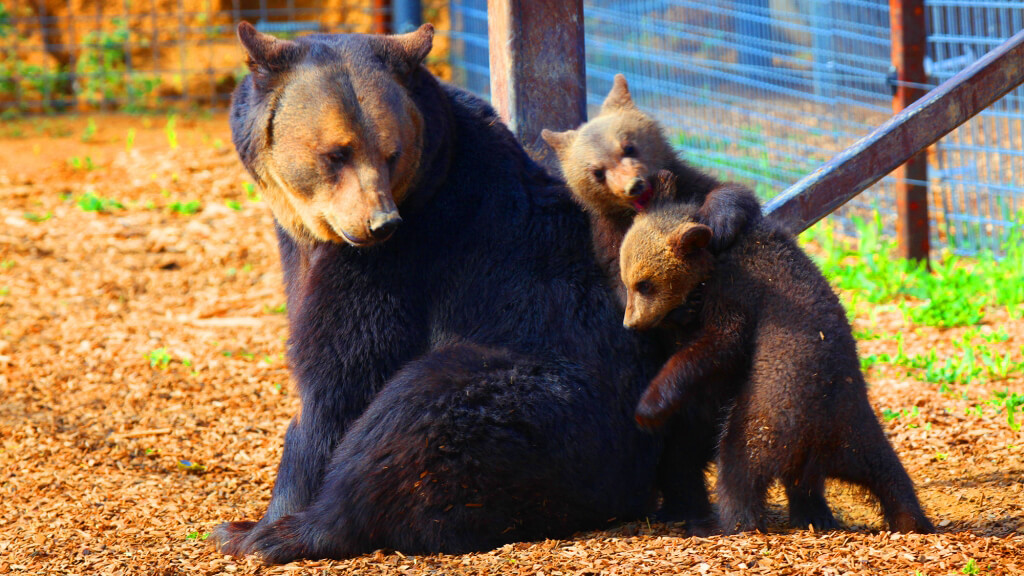 And we think that's pretty cool.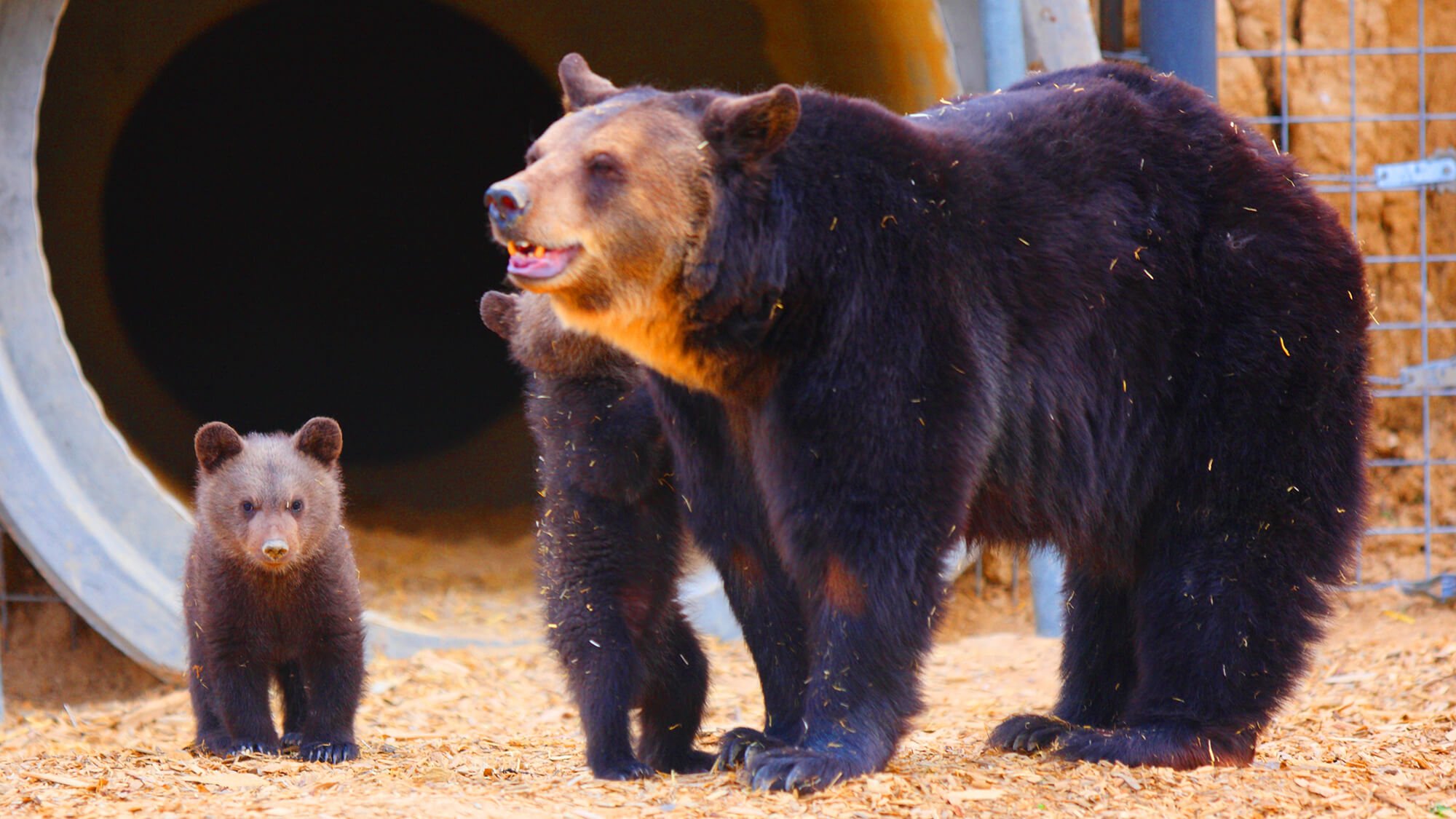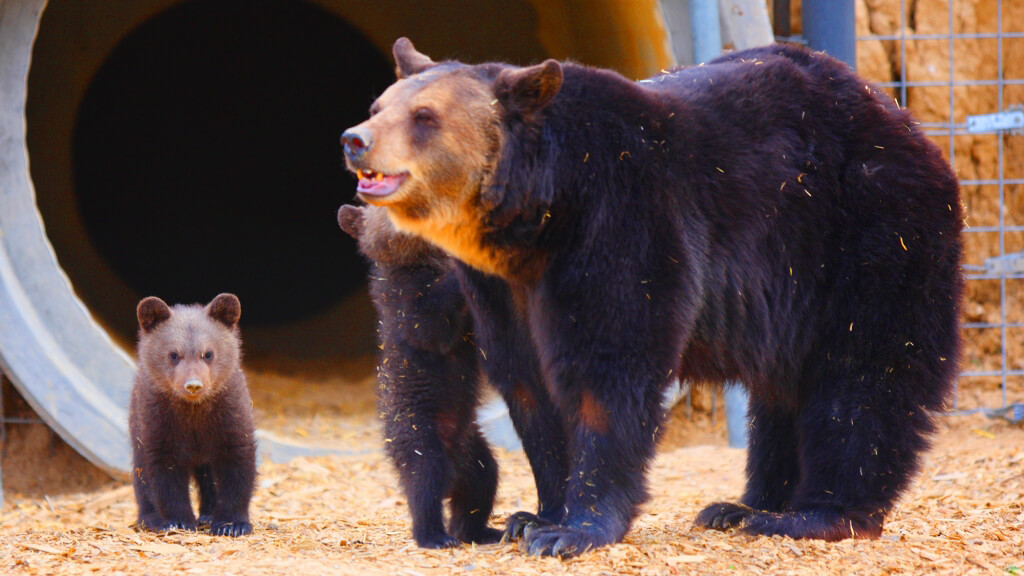 If you think that ALL bears should get to raise their own cubs, share this page on Facebook.
And find out more about PETA's rescue of 17 bears from the Black Forest Bear Park and what you can do to help captive bears here.