It was a tough job, but someone had to do it. We've rounded up all the nominations, reviewed the reports from PETA staffers' coast-to-coast taste-testing mission, and, while it was a lot to chew on, we're happy to announce the results of our national Top 10 Golden Burger Awards. While we love us some Beyond Burgers, the competition was only open to restaurants that make their own original burgers in-house. So get your napkins ready, and raise your vegan milkshakes to join us in a toast. In no particular order, here are the top 10 vegan burgers in the U.S.:
Burgerlords' Double Vegan Cheeseburger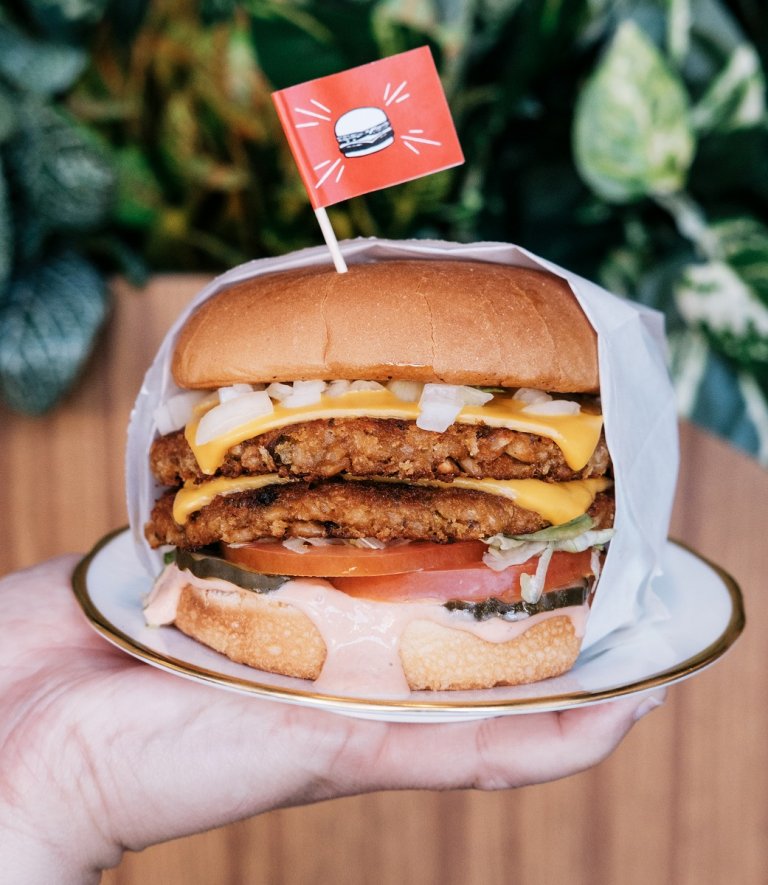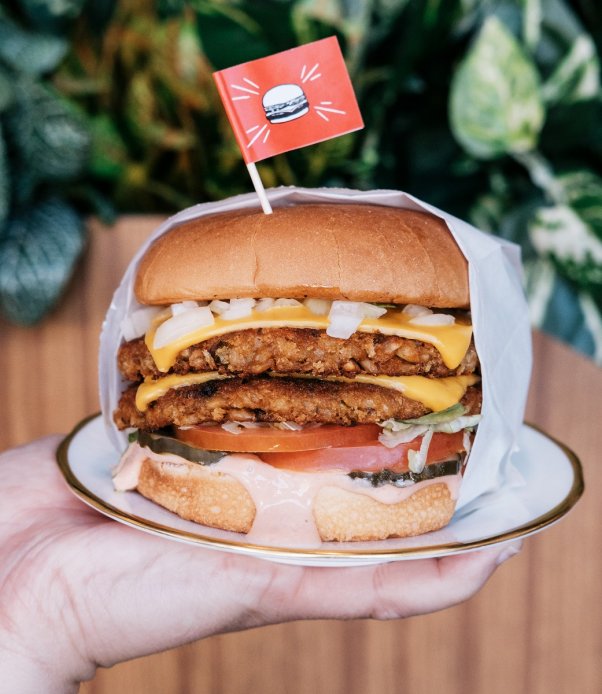 Judging by the number of nominations, Californians worship Burgerlords' Double Vegan Cheeseburger. Available at both of the eatery's Los Angeles locations—in Chinatown and Highland Park—it's made fresh every day from "mushrooms, eggplants, cashews, barley, garbanzo beans, celery, leeks and our top secret spice blend." You can load it up with Follow Your Heart vegan American cheese, Thousand Island dressing, lettuce, tomato, onion, and pickles, and the toasted sponge bun will soak up all the deliciousness.
Arlo's Bac'n Cheezeburger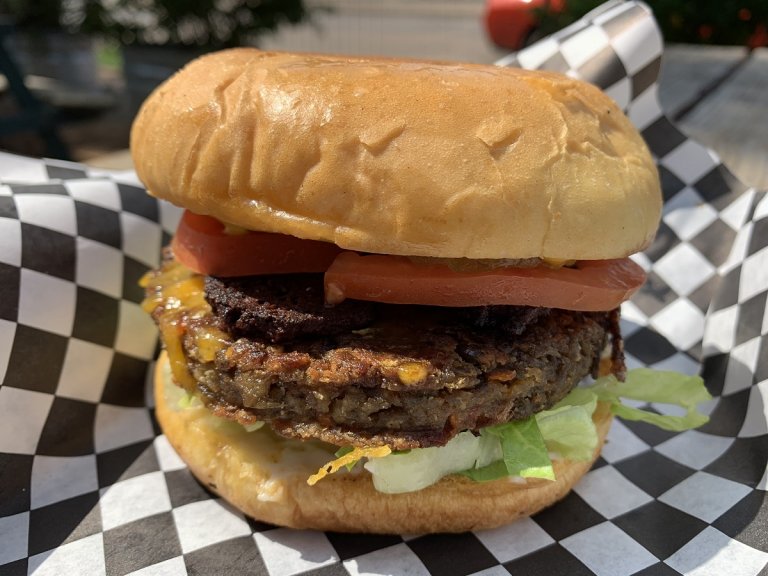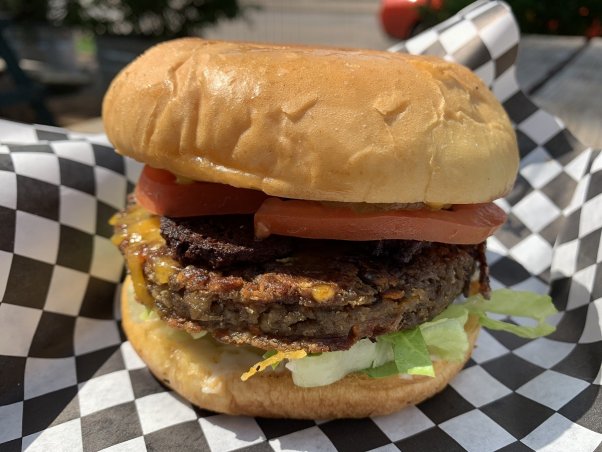 Vegan food at night is shining bright deep in the heart of Texas. Arlo's three Austin food trucks are making sure of it because, as the restaurant puts it, "we think plant-based food done right is awesome." We completely agree, and Arlo's Bac'n Cheezeburger landed squarely in the top 10, with its house-made soy- and gluten-free patty stacked with house-made seitan "bacon," melted dairy-free cheese, ketchup, mustard, tomato, onions, pickles, and lettuce. Cheese addicts can even top it with vegan mac 'n' cheese.
Next Level's Signature Burger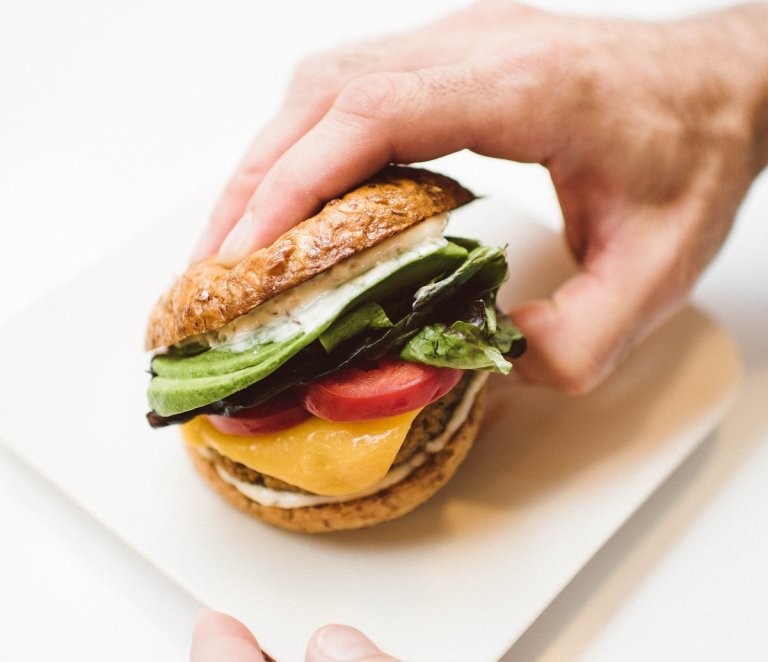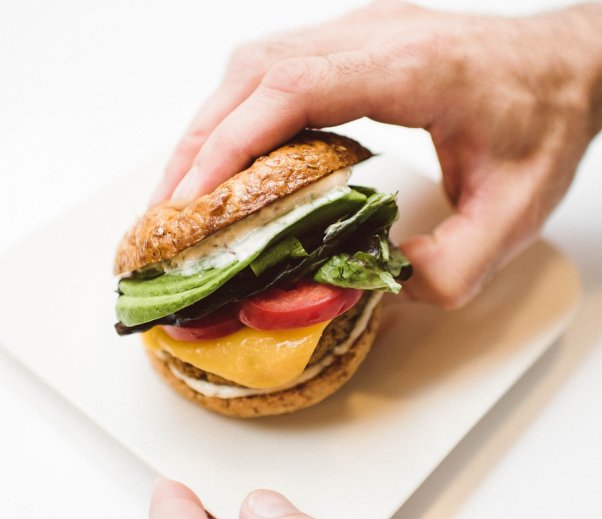 Sometimes there's just no topping the original (except with avocado, cheddar or Swiss, and roasted garlic thyme mayo). Next Level, "America's first 100% plant-based burger joint," makes its original Signature burger from mushrooms and quinoa. You can take your meal to the next level in California, New York, Oregon, Texas, and Washington.
The Butcher's Son's Bacon Cheese Burger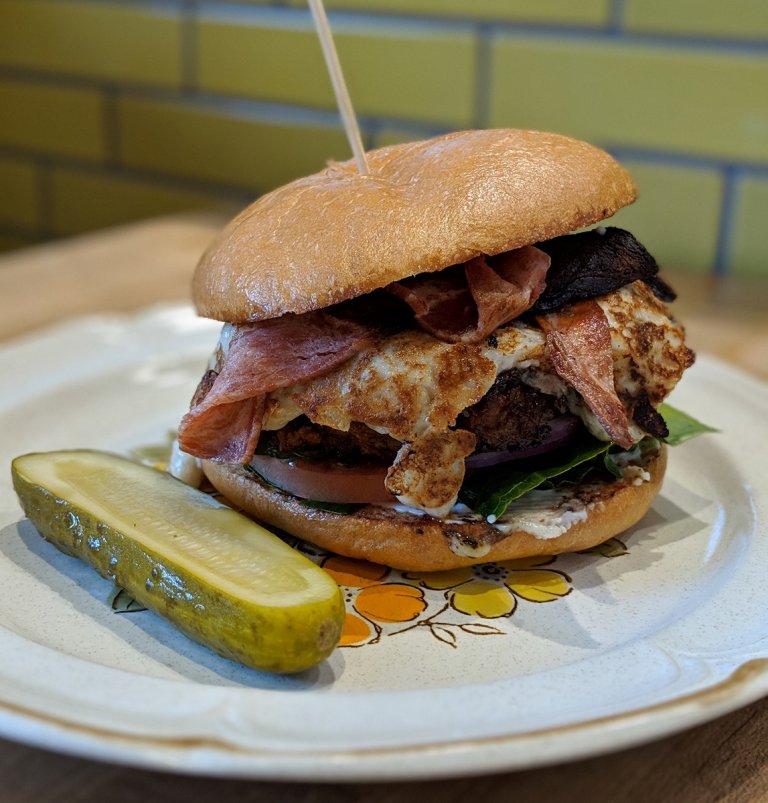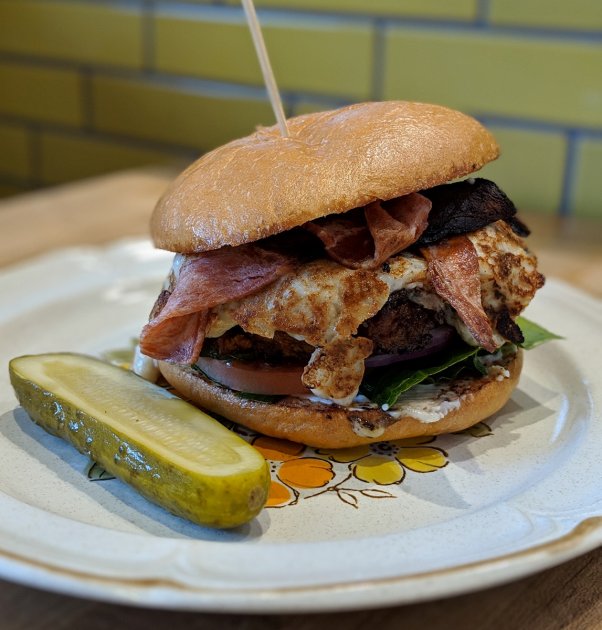 The Butcher's Son is where compassionate folks in Berkeley, California, take their meat-centric friends to show them how good animal-friendly eating can be. And the Bacon Cheese Burger does not disappoint. This house-made Worcestershire burger comes with a pile of toppings that would make a meal on their own: griddled house-made cashew mozzarella, "bacon," Little Gem lettuce, tomato, house-made pickles, red onion, mayo, and mustard on a toasted Kaiser roll.
Sunspot's Black Bean Burger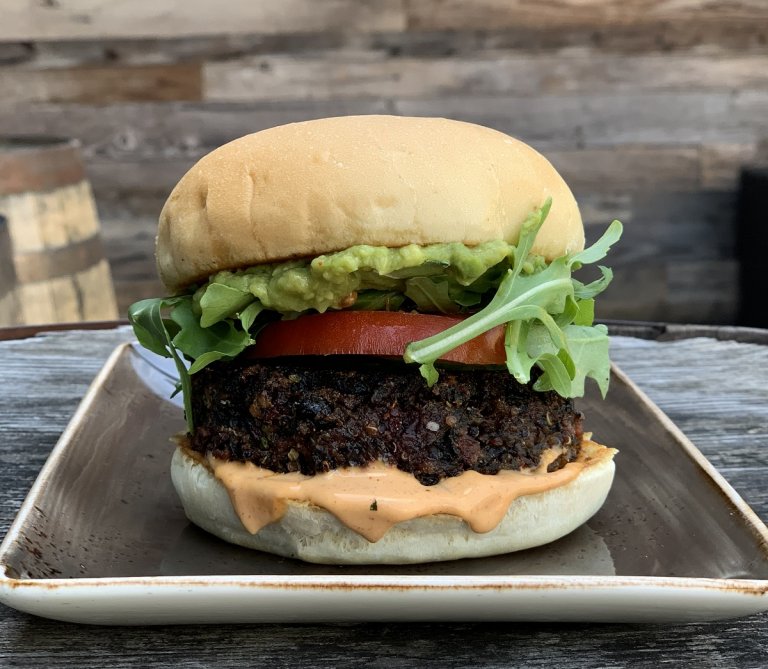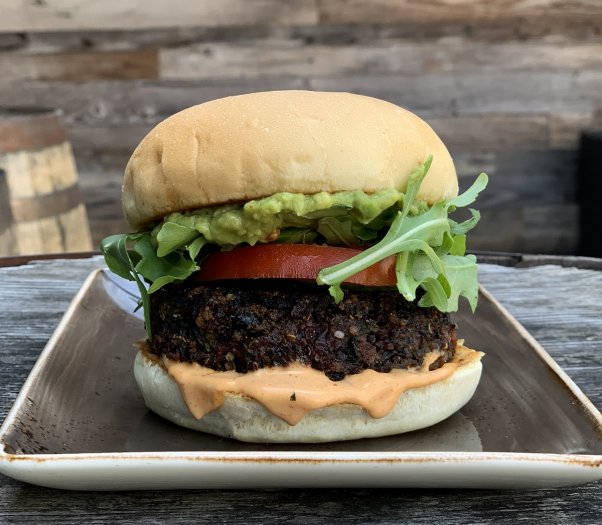 Sunspot in Knoxville, Tennessee, has won awards for Best Vegetarian, Best Brunch, Best Lunch Spot, and Best Wine List, and now it can add a PETA Top 10 Golden Burger Award to its trophy case. Its Black Bean Burger combines quinoa, beets, and portobello mushrooms and is piled high with chipotle mayo, arugula, guacamole, cucumber, tomato, and optional vegan cheese.
Superiority Burger's Vegan Superiority Burger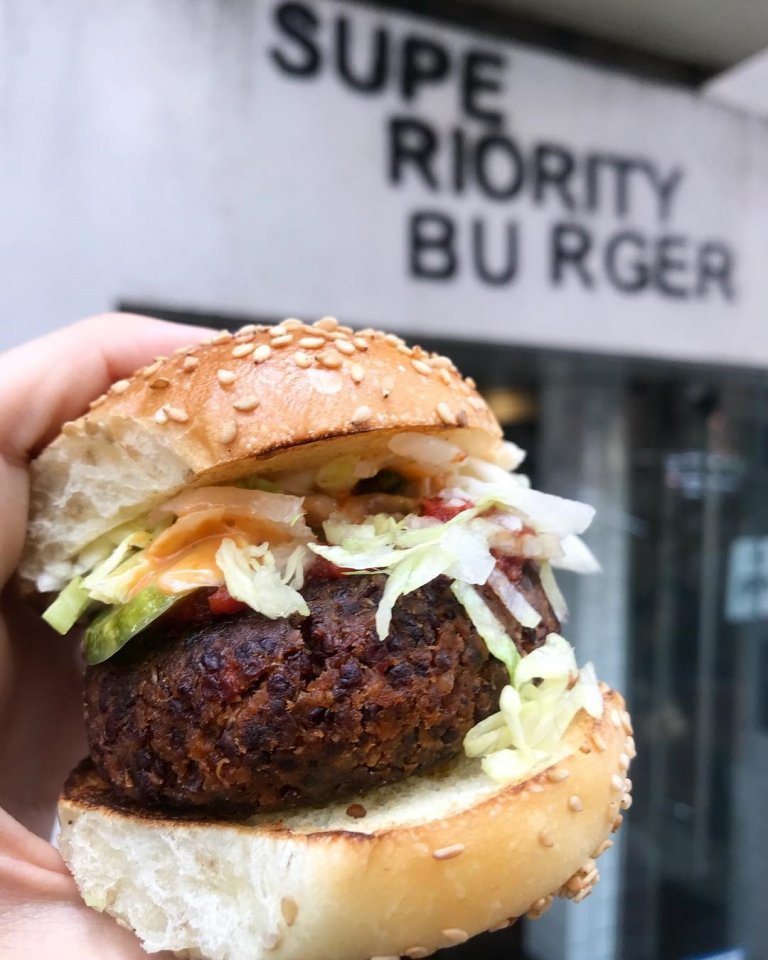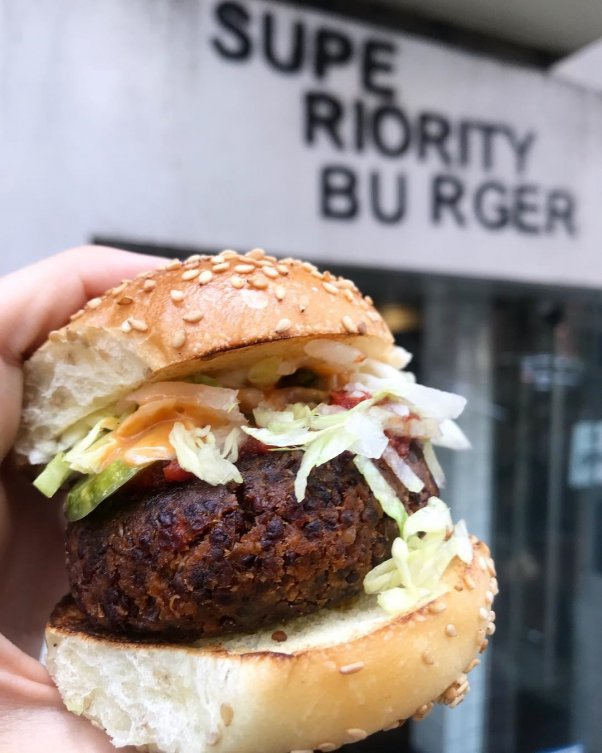 Far be it from us to say that vegan foods are superior (for the environment, human health, and of course animals). We'll just let New York City's popular vegetarian (and vegan-friendly) Superiority Burger do it for us. As one person who nominated the Vegan Superiority Burger put it, "Everyone LOVES Superiority Burger in NYC. Seriously, people (including meat-eaters) go nuts for it."
Kahiau's Bakery & Cafe's Whiskey BBQ Mushroom Burger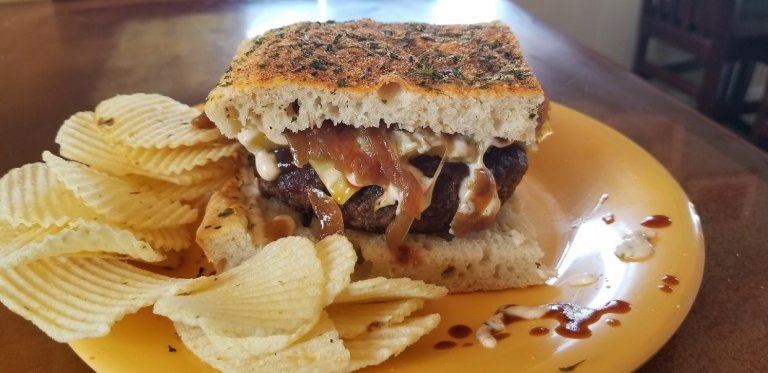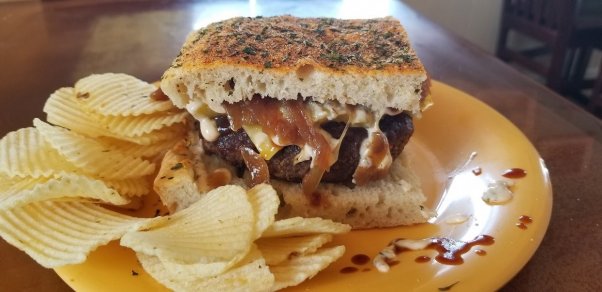 If you like surprises, get your buns over to Kahiau's in Virginia Beach, Virginia. The all-vegan menu of breakfast foods, lunch and dinner entrées, and baked goods changes every day based on availability of fresh ingredients. The owner loves creating fun new dishes, saying, "I do not want to eat the same thing every day." You're going to want to try the Whiskey BBQ Mushroom Burger: oyster and portobello mushrooms blended with pea protein, stuffed with cheese, and marinated in whiskey barbecue sauce, then layered with smoked Gouda, grilled pineapple, ranch dressing, and caramelized onions, sandwiched between slices of house-made herb focaccia bread. If it's not on the menu when you stop by, just ask if they can make it for you!
Green New American Vegetarian's Big WAC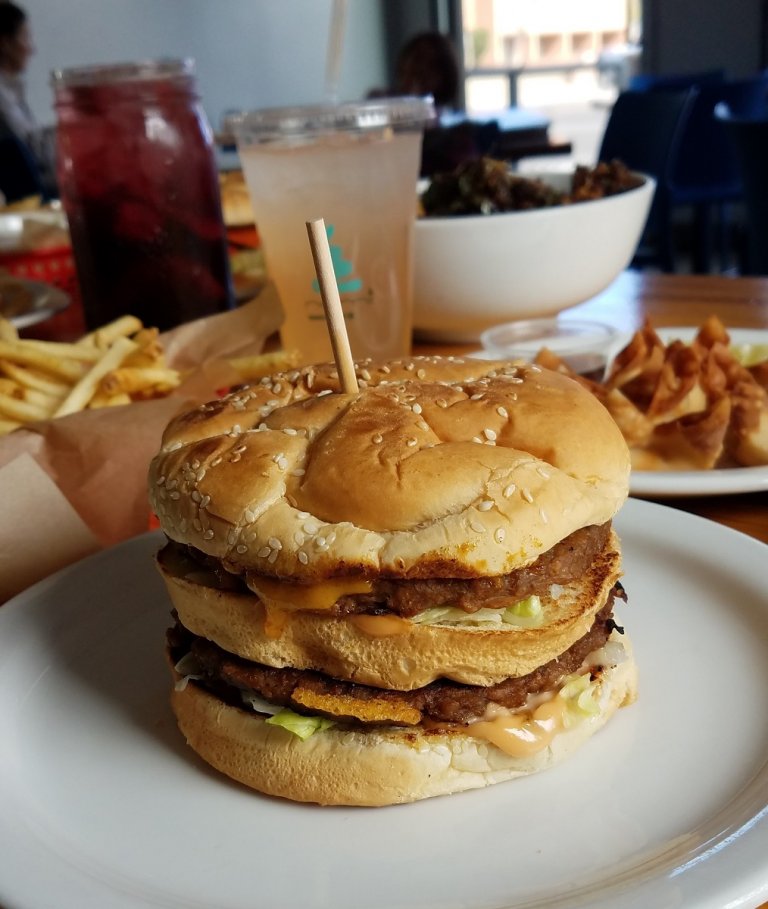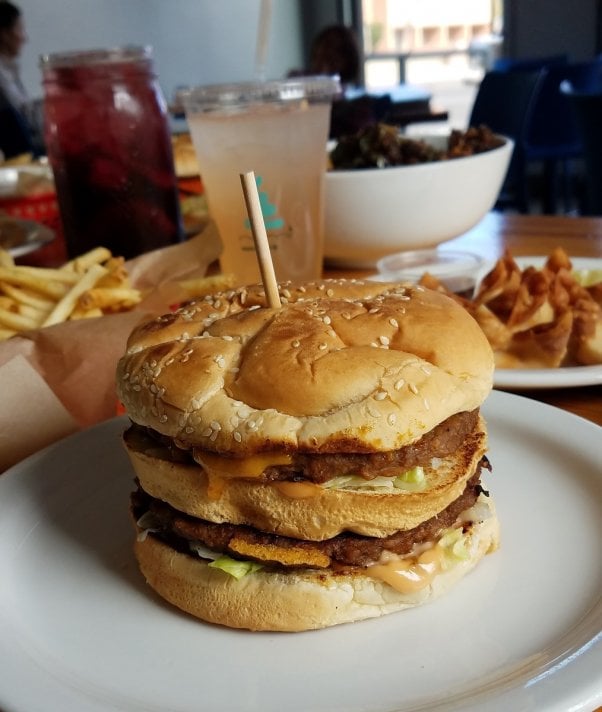 Here's a heck of a green new deal: Green New American Vegetarian's Big WAC, featuring two handmade vegan patties, lettuce, dairy-free cheese, pickles, onions, and a secret "special sauce" on a sesame seed bun. For a really good time, pair one with thyme fries (and maybe bring along someone to help you finish it all). Get your paws on this sweet deal in Phoenix or Tempe, Arizona.
Stella's Lounge's Hippie Stuffed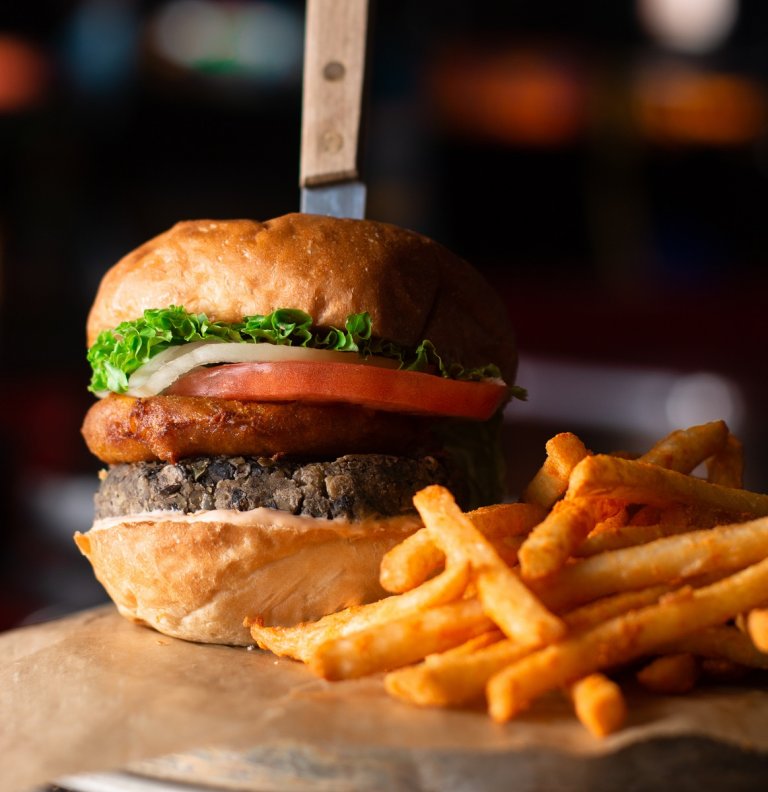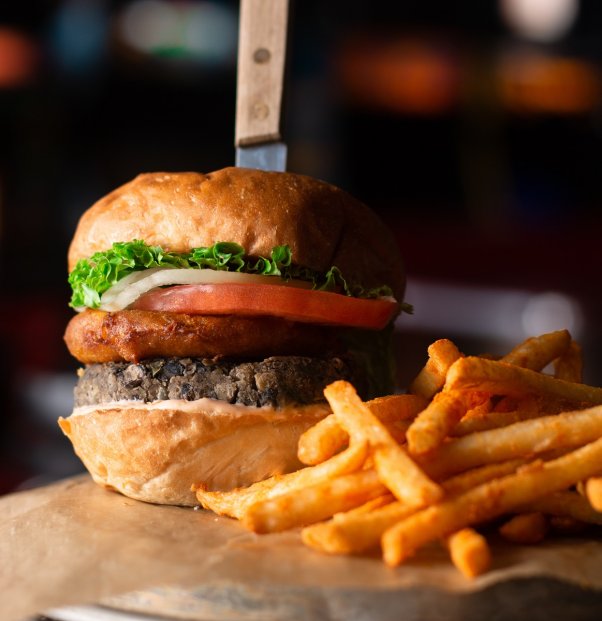 When you need a burger and a bourbon, hit up Stella's Lounge in Grand Rapids, Michigan. Amid cool graffiti and classic video games, you'll find the Hippie Stuffed: a house-made black bean and lentil burger stuffed with tempeh sausage, pesto, and vegan Thousand Island dressing. It comes with Stella's signature Chronic Fries, and you can choose from more than 250 whiskies. (We like Jim Beam and Maker's Mark.)
Fresh Cafe and Market's Original Veggie Burger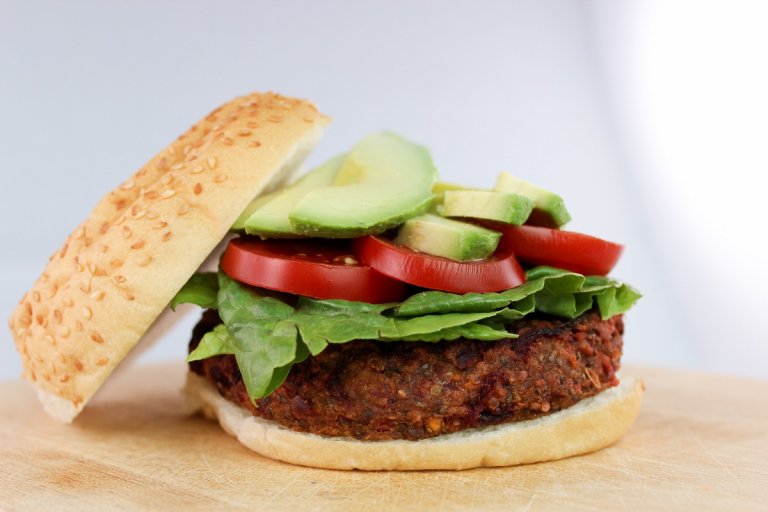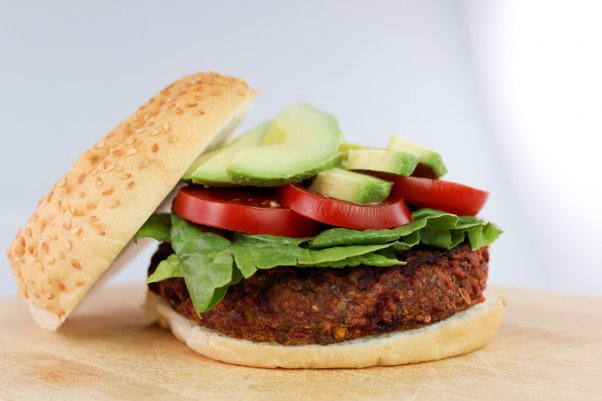 After using food to help her mother beat stage 4 cancer, Kerri Rush set out to provide everyone with the tasty tools to live a healthy life. Enter Fresh Cafe and Market, with its smoothies, bowls, sandwiches, desserts, and of course, delicious burgers. We hear you can easily get hooked on the Original Veggie Burger, made from beets, carrots, mushrooms, onions, garlic, brown rice, quinoa, chia seeds, flaxseeds, and a special seasoning blend served on a whole wheat bun with smashed avocado, lettuce, tomato, and house-made cashew crema. You can find Rush at the Downtown Farmers' Market in Des Moines, Iowa, and she delivers nationwide.
*****
Congrats to all the winners. For more scrumptious ways to celebrate National Hamburger Week or even Month, head to one of these vegan-friendly burger chains or check out some of PETA's favorite burger recipes.