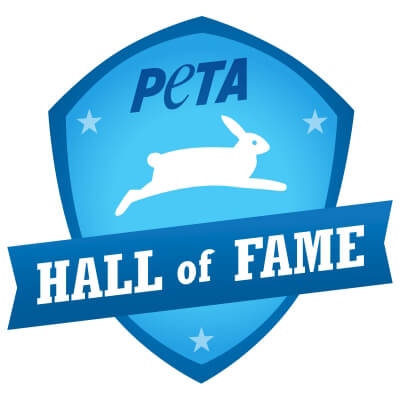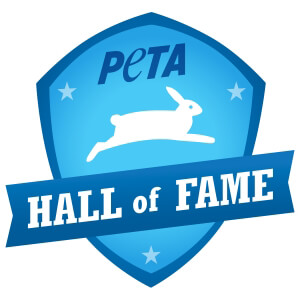 Since PETA's inception in 1980, massive strides have been made in the fight for animal rights. These accomplishments have been possible because of the support of like-minded people who stand strong against cruelty to animals!
More and more athletes are showing off their compassionate side by working with PETA to combat animal abuse. In honor of PETA's favorite sports superstar who paved the way, we would like to announce NFL tight end Tony Gonzalez as the first inductee into our Athletes for Animals Hall of Fame! Tony has always been a strong voice for animals. From baring it all to denouncing the cruel fur industry to advocating the many benefits of a vegan diet, Tony has shown that he has what it takes to make big plays for animals.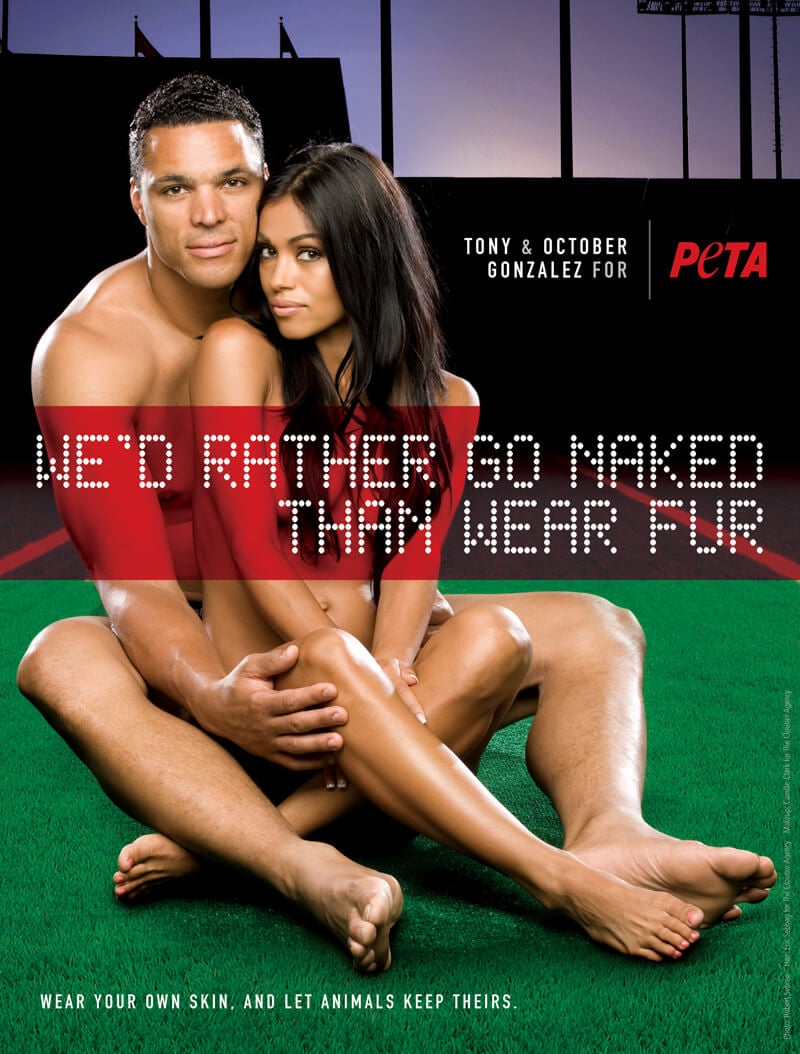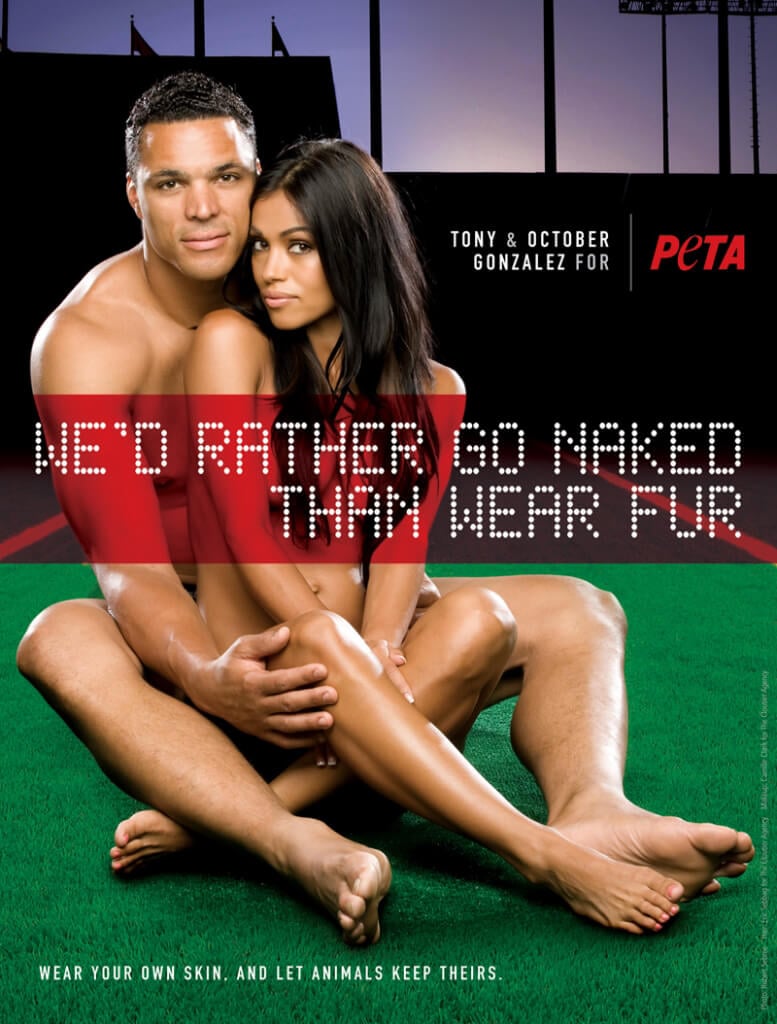 Tony's 16-year career with the NFL has included 13 Pro Bowl selections. He is the current record holder for receptions and total reception yards by a tight end and is the Pro Bowl all-time leader in both receptions and touchdowns.
Although he is retiring after one of the longest careers in the NFL, Tony is continuing his dedication to fighting cruelty to animals. Congratulations on a fantastic career and endless thanks for being a dedicated animal advocate, Tony!
Want more? Check out our behind-the-scenes chat with Tony and October Gonzalez during their anti-fur photo shoot in this exclusive PETA video:
The only way to stop this cruelty is to end the demand and give up fur forever. Join Tony today and make a touchdown for animals everywhere by living a kinder lifestyle and vowing to be forever fur-free!