After working with PETA, personal-care giant Suave has been added to our Beauty Without Bunnies cruelty-free list! This means that the massive international brand has banned all tests on animals worldwide.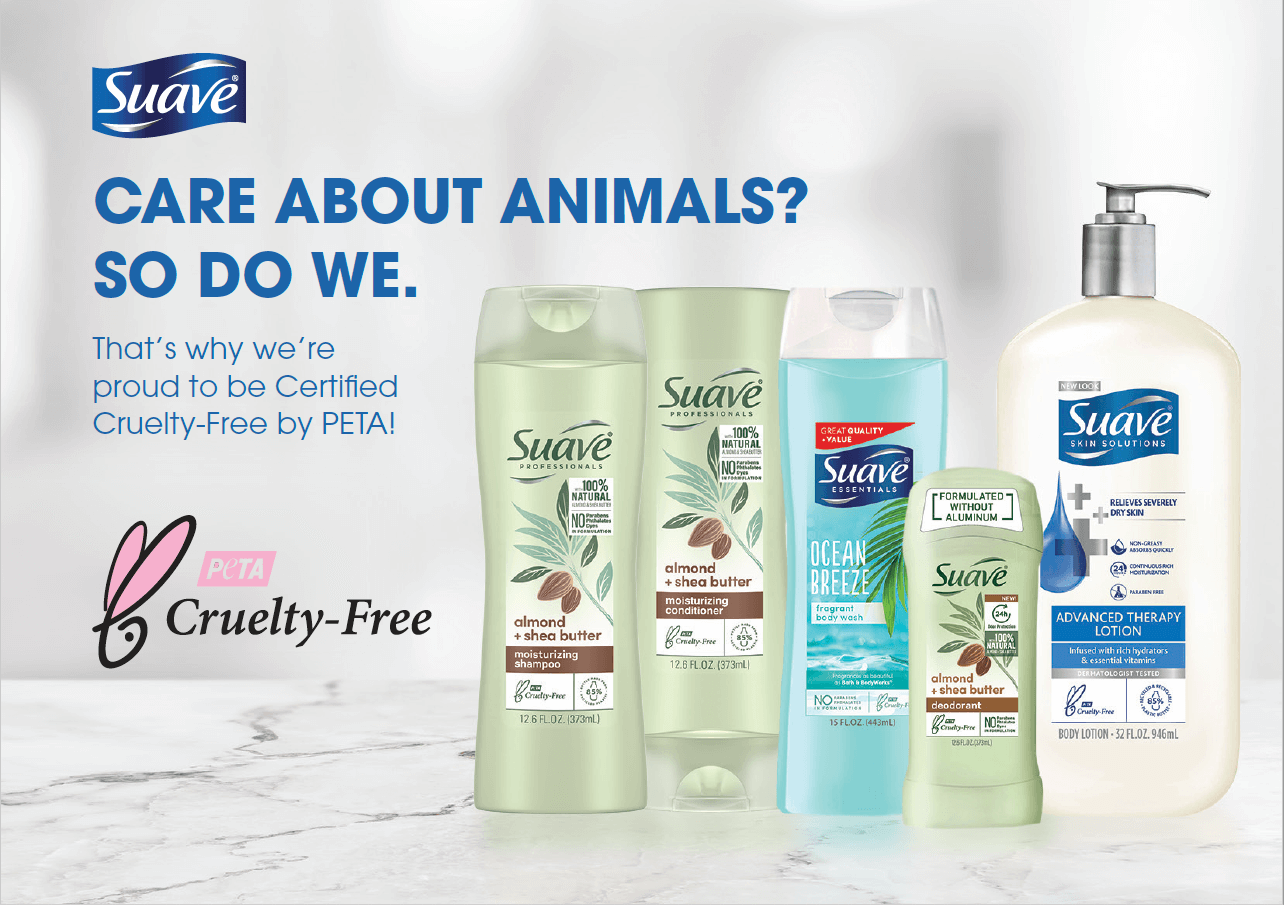 © Suave
Another well-known Unilever brand went cruelty-free recently—Dove banned all tests on animals anywhere in the world in 2018 and began using PETA's Beauty Without Bunnies logo last year.
Suave's wide array of budget-friendly hair-care, skin-care, bath, and body products can be found in many local stores, making it one of the most accessible cruelty-free personal-care brands on the market. This global availability is crucial, since one of the best ways consumers can help spare animals the suffering and torment of product testing is by voting with their dollars and refusing to purchase products from companies that pay for cruel and deadly tests on animals.
Unilever, Suave's parent company, has also been designated by PETA as "Working for Regulatory Change," a category that recognizes businesses that test on animals only when explicitly required to do so by law, are transparent with PETA about any tests on animals that have been conducted and why, and work diligently to promote the development, validation, and acceptance of non-animal methods.
It's Easy to Shop Cruelty-Free
Look for PETA's bunny logo, which will soon appear on the front of Suave products, and use your power as a consumer to support PETA-approved cruelty-free companies. Use our searchable global Beauty Without Bunnies database to find companies that don't test on animals. By choosing cruelty-free products, you'll prevent hundreds of thousands of sensitive mice, rabbits, guinea pigs, rats, and other animals from being subjected to agonizing and deadly tests.