NFL tight end Tony Gonzalez makes another amazing play! But this time it's not one of his record breaking receptions, it's his all-star move for animals. The football sensation and his wife October are baring it all in a PETA ad to tell people to wear their own skin and let animals keep theirs.  In the ad, Tony and October say "we'd rather go naked than wear fur."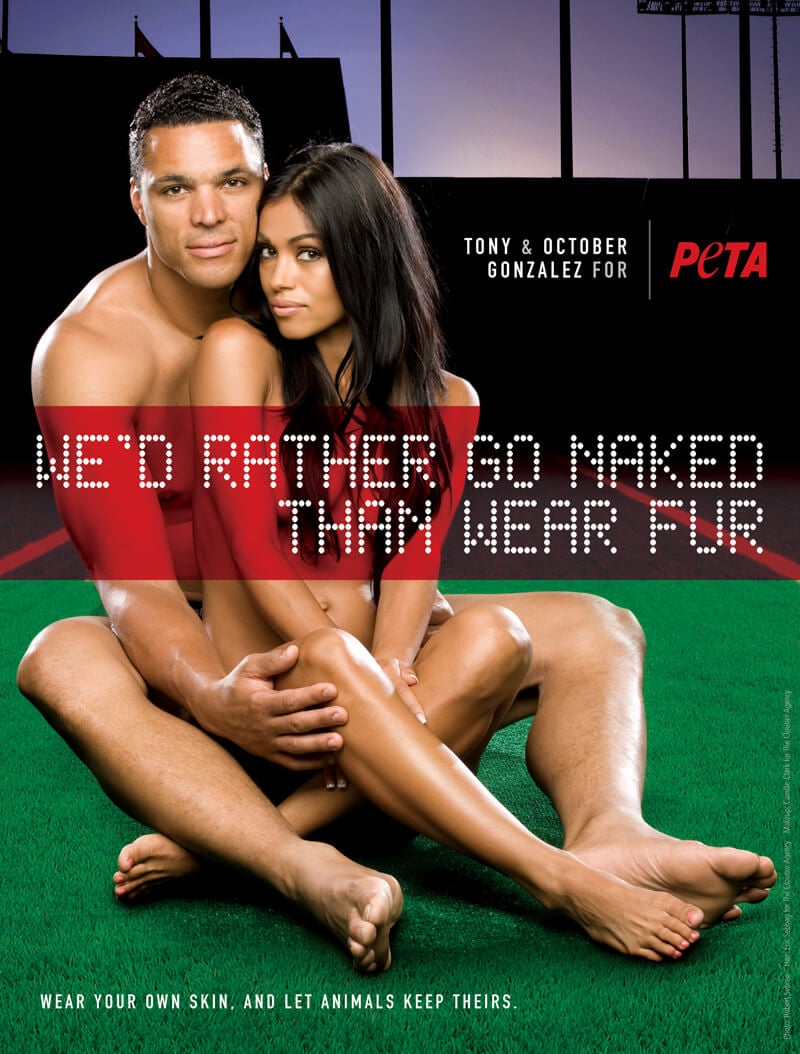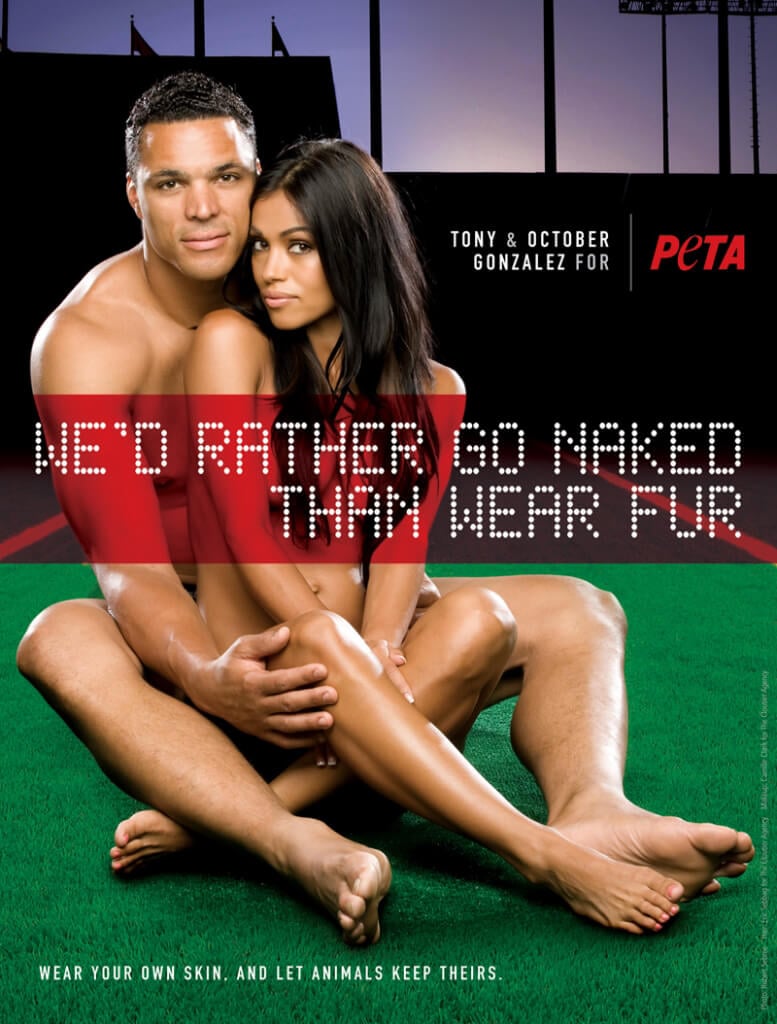 Every piece of fur clothing, lining, and trim is the result of extreme suffering: Animals used for their fur are beaten, hanged, electrocuted, and even skinned alive.
Fur factory farms crowd animals into wire cages so small that they don't have room to walk. These cramped quarters cause great emotional distress to the animals, and they often turn to self-mutilation or cannibalism to cope with their anxiety.
With no federal humane laws regulating factory fur farms, farmers use barbaric methods for killing animals to avoid damaging their pelts—even if that means electrocuting, poisoning, or gassing them. It's no wonder that Tony and October would rather go naked than wear fur!
Find out what other animal rights issues are important to Tony and October in their behind-the-scenes interview.
This six-time Pro Bowl, all-pro tight end, and NFL Hall of Famer is raising awareness about the treatment of animals who are killed for their fur and wants his fans to join him in going the extra yard for animals too. Please join Tony and October by pledging never to buy or wear fur.