Blink-182 and Tom DeLonge have kept their fans happy with their outrageous brand of humor since MTV first showed their "Dammit" video in the '90s. Even after becoming a big-time entrepreneur as the owner of Macbeth Shoes and the creator of Modlife and branching out with Angels & Airwaves, Tom still has that wicked sense of humor. Lucky for us, and dogs and cats everywhere, he's now using it to speak out about a serious matter: spaying and neutering.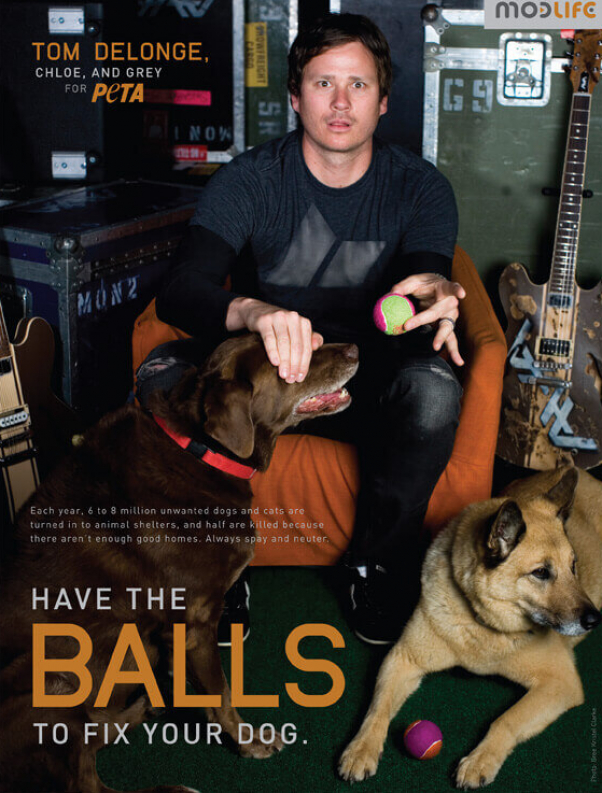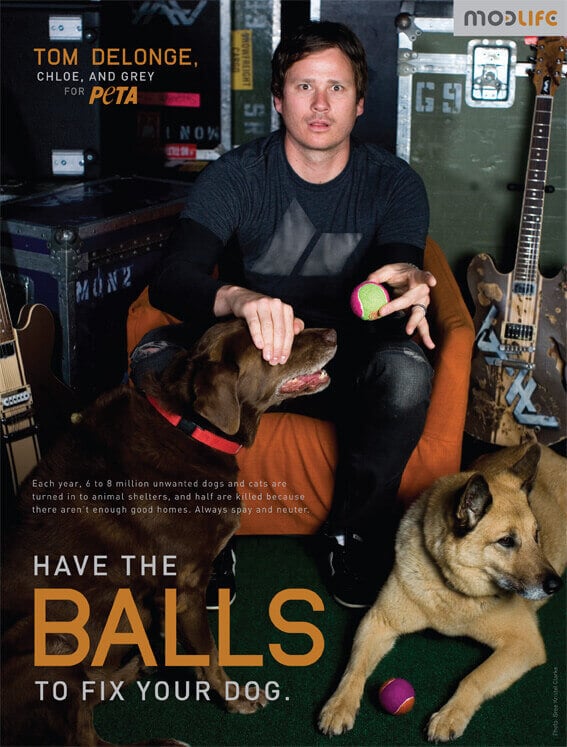 Tom and his adorable pooches, Chloe and Grey, are starring in PETA's "Have the Balls to Fix Your Dog" ad to help spread the word about the animal overpopulation crisis. Each year, 6 to 8 million dogs and cats are left at animal shelters, and half of them will be euthanized simply because there aren't enough good homes for them.
But it doesn't have to be this way. In fact, the solution is as easy as ABC—animal birth control. So always spay and neuter your animal companions, and remember that dogs and cats aren't objects to be bought and sold, so never buy an animal from a pet store or breeder.
If everyone did their part and had the balls to fix their dog or cat, as Tom so eloquently puts it, we might one day see an end to animal homelessness. As Tom says, "It just ends up becoming a really sad state when animals are running around that have no families to be a part of. Spaying and neutering the animals keeps the happy animals with happy families and doesn't create too many lonely ones out there." Check out what else Tom told us in our exclusive interview.