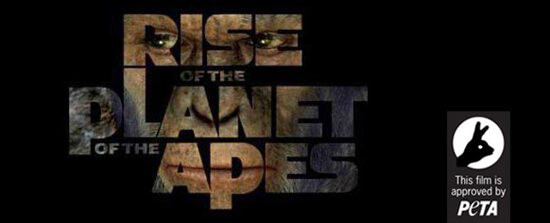 Rise of the Planet of the Apes is the first live-action film in the history of movies to star and be told from the point of view of a sentient animal—a character with humanlike qualities, who can strategize, organize, and ultimately lead a revolution, and with whom audiences will experience a real emotional bond. The Oscar-winning visual-effects team that brought to life the worlds of Avatar and Lord of the Rings is breaking new ground, using computer-generated imagery (CGI) to create apes who deliver a dramatic performance of unprecedented emotion and intelligence—as well as epic battles on which rest the upended destinies of humans and apes. The film highlights the journey of an ape named Caesar, a fully CGI creation realized through a motion-capture performance by Andy Serkis (who also played Gollum in Lord of the Rings) and the animation team at Weta Digital. James Franco, Freida Pinto, Tom Felton, and John Lithgow also star in this exciting drama.
Director Rupert Wyatt mandated that Rise of the Planet of the Apes not use any real apes during filming and worked with Weta Digital to create lifelike apes through revolutionary visual effects. Chimpanzees who are used in entertainment are typically torn away from their mothers shortly after birth—a horrible process that causes irreversible psychological harm to the baby and the mother. Trainers typically use fear-based training methods and physical abuse in an effort to suppress instinctive behaviors and force apes to perform on cue. Rupert explained that a big theme of this movie is humanity's mistreatment and abuse of captive apes. Apes are the heroes of this film, and humans are the villains—and Rupert said he couldn't imagine a worse way of undercutting that message than by using real apes in the movie's production.
Rupert's compassionate choice has earned him a PETA Proggy Award, which applauds companies, people, and products for innovative and animal-friendly achievements. 20th Century Fox's Rise of the Planet of the Apes has also received PETA's seal of approval both for the film's use of CGI and for spotlighting animal rights messages.
Catch Rise of the Planet of the Apes in theaters starting August 5! Learn more about this exciting motion picture by checking out exclusive interviews with the director and the visual-effects team and production stills from the film.