Actor Olivia Munn—star of HBO's hit series The Newsroom— is taking her role as senior financial reporter to a new level by exposing "globalization at its worst" in her brand-new undercover video exposé, which reveals never-before-seen footage of animals being beaten, stomped, genitally electrocuted, and skinned alive on Chinese fur farms, where there are no penalties for this abuse. China is the world's largest exporter of fur, and undercover investigations repeatedly reveal what the fashion industry won't tell you: foxes, minks, rabbits, and even dogs and cats are mercilessly killed in order to make fur coats, vests, trim on jackets, purses, and other accessories.
"Who needs fur to feel beautiful?" Olivia asks in her beautiful print ad, shot by top photographer Emily Shur, as a poignant reminder that fur only looks good on its original owner: the animal.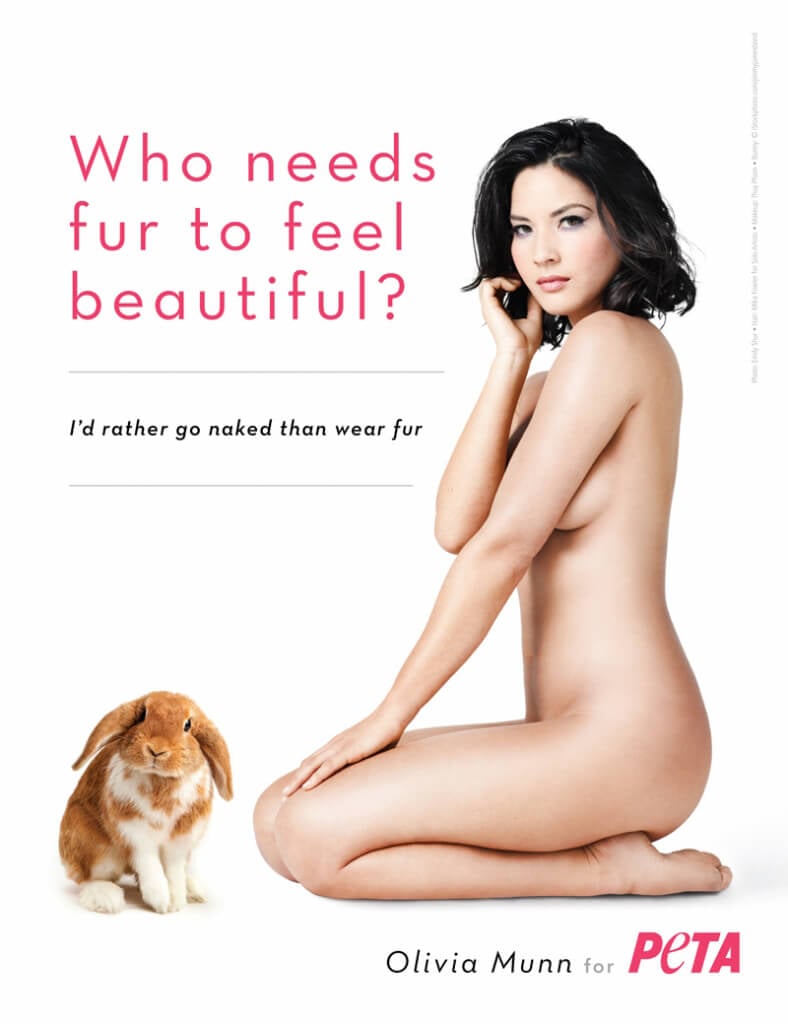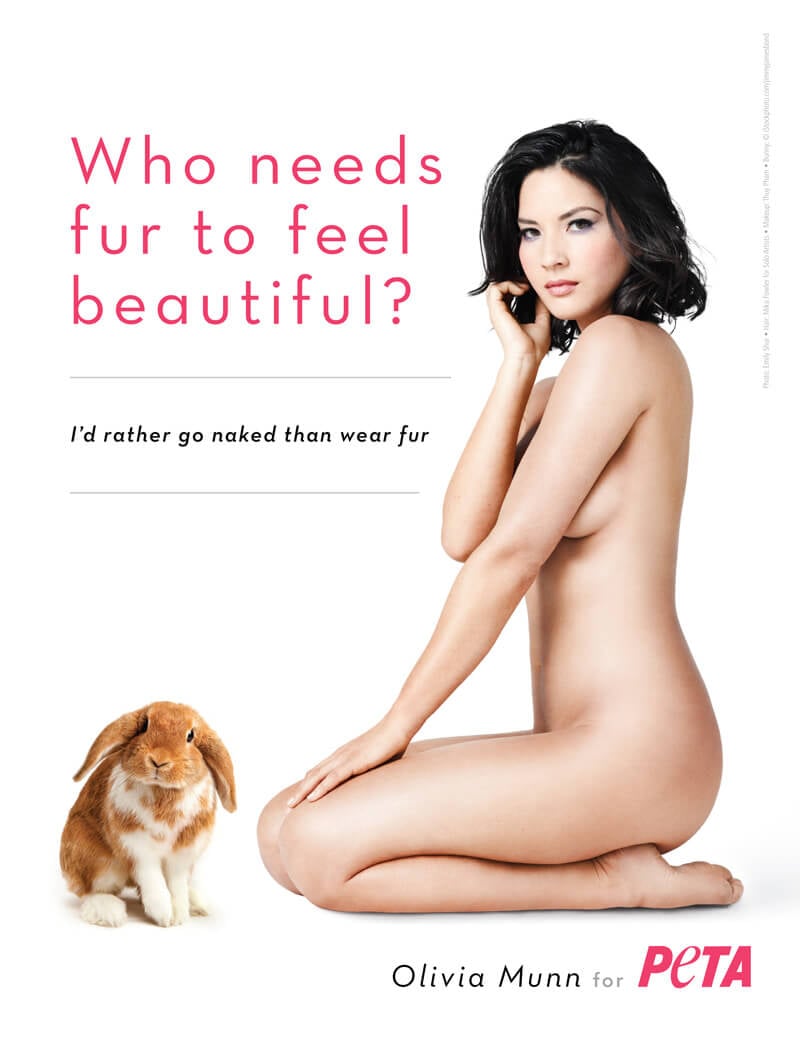 Olivia reminds us that when it comes to violence on fur farms, "There's nothing good about pretending like you don't know." Please take a minute to watch the undercover video footage. Then share the video on Facebook and Twitter to let your family and friends know not what they might be wearing, but whom.
Check out Olivia's exclusive interview with PETA to learn more about her thoughts on fur and exotic skins. See another sexy version of Olivia's ad for PETA here!