October 18th, 2016
It's always nice to see animal abusers called out on their lies, so you can imagine how delightful it was to see head honchos from Ringling Bros. and other circuses placed in the hot seat at a New York City Council hearing.
A bill that would ban traveling exotic-animal performances in New York City was the topic of a heated discussion. For over an hour, bill sponsors, including Council Members Corey Johnson and Rosie Mendez, grilled a panel of circus representatives.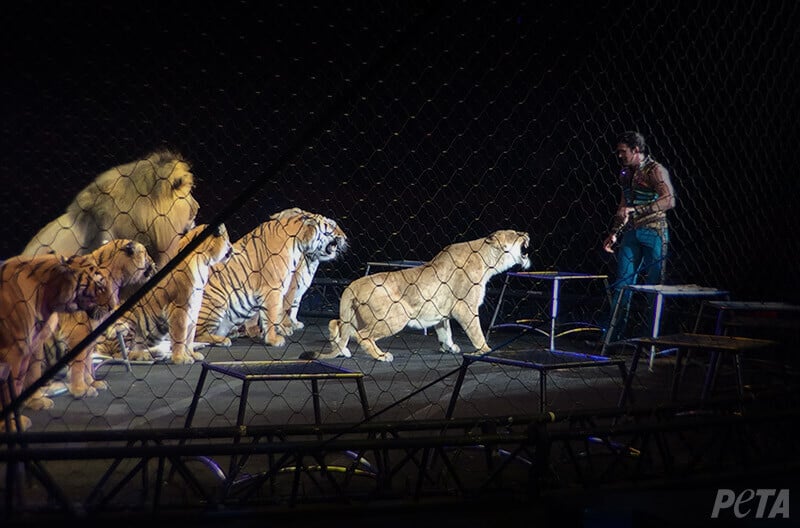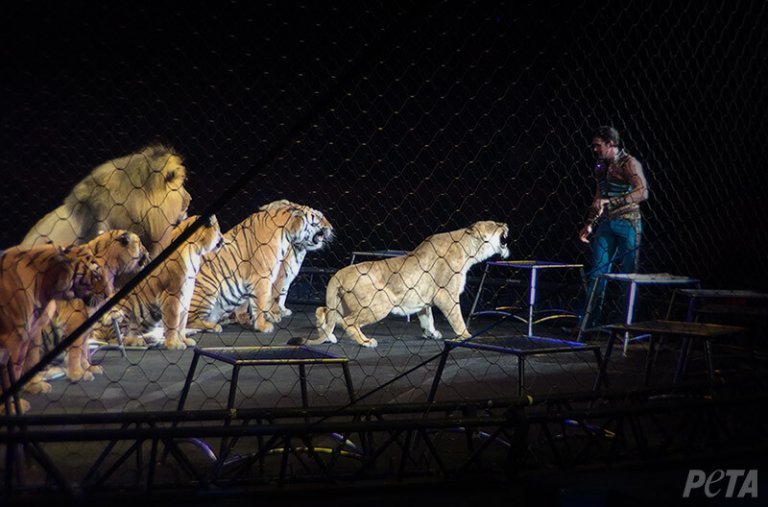 Tom Albert—vice president of government relations for Feld Entertainment, the parent company of Ringling—was backed into a corner to the point that he admitted all Feld shows other than Ringling's are animal-free and that he's been to and enjoyed circus performances that don't use wild animals.
After questioning from Council Member Johnson, he also admitted that Ringling has had multiple zebra escapes—including one that resulted in the death of an animal—and said there's no guarantee that animal escapes won't happen in the future. He then noted that Ringling has already ended some animal acts (zebras and elephants) and continues to do just fine.
Many elephants didn't live long enough to benefit from Ringling's change of heart. Three-year-old Kenny died just hours after he was forced to go on stage even though he was bleeding from his rectum and having difficulty standing. Albert stated that the sick animal was "allowed" on stage so that he wouldn't be alone (though records show that a vet had advised against it).
Under pressure, he confessed that Ringling had agreed to multiple settlements with the U.S. Department of Agriculture to avoid any formal finding of wrongdoing. Feld agreed to pay $270,000 to avoid being cited for a violation over an incident involving Sarah the elephant, who collapsed while being loaded into a boxcar. Despite his title as vice president of government relations, Albert claimed that he wasn't certain how many times Feld has paid fines to avoid formal violations.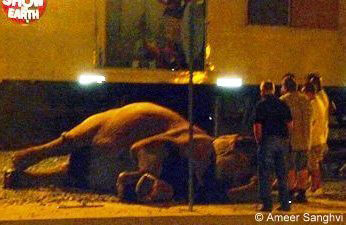 Other animal abusers didn't fare any better at the hearing. Ringling tiger "trainer" Alexander Lacey slipped up and correctly called bullhooks weapons (which was met with laughter) and blatantly lied about his use of goads, prods, and whips. Later in the hearing, Albert admitted that prods are used to stick tigers.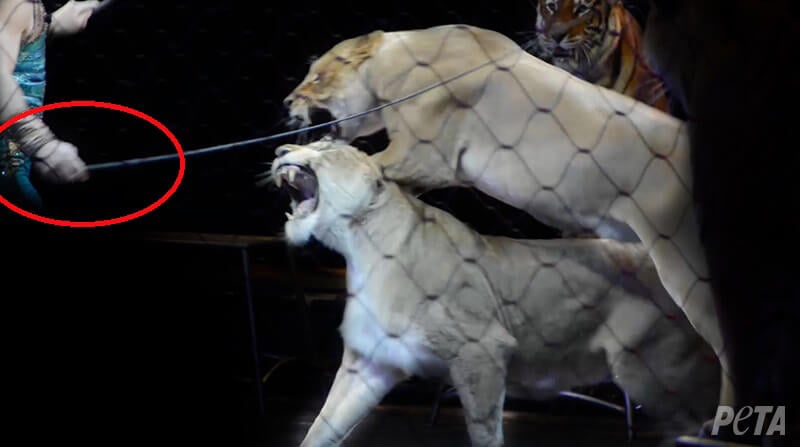 PETA has uncovered animal abuse in circuses for years. We've even heard testimony from previous Ringling employees about the beatings that animals endure behind the scenes. So when Albert said the videos showing abuse by Ringling were fake, Council Member Johnson rightfully asked for that statement to be fact-checked. During the hearing, the council member even used big-cat expert Jay Pratte's big-cat report to detail how Ringling abuses animals with goads, prods, and whips.
Protests outside circuses have proved that today's public simply doesn't want to see animals used and abused in the entertainment industry—and lawmakers are taking notice. Cities and states across the country have banned the weapons that circuses use to beat elephants into submission or have made it illegal to cage and whip tigers under the big top.
New York City's proposed law could not be timelier or have more public support, and PETA looks forward to seeing a kinder future for exotic animals in the five boroughs.
No Animal Belongs in the Circus
Lions, tigers, camels, donkeys, pigs, kangaroos, llamas, and other animals Ringling exploits are doomed to endure miserable lives of suffering and deprivation. Urge Ringling to pull all animals off the road and send them to true sanctuaries!