Oakland Raiders running back Maurice Jones–Drew knows what it takes to be tough on the field, and now he's tackling the fur industry for PETA.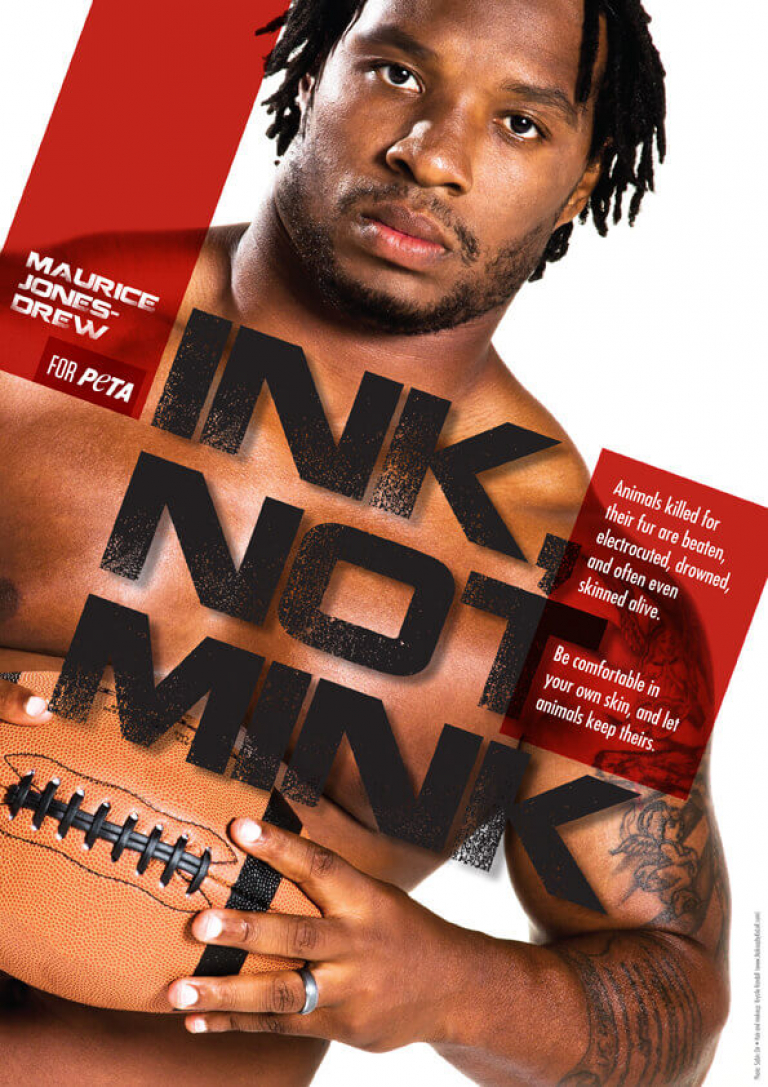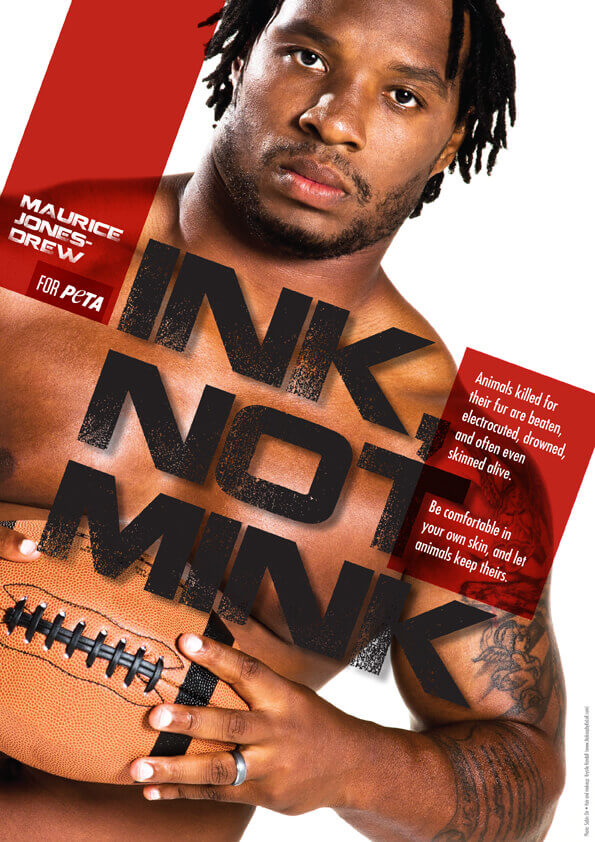 Every year, millions of animals—including foxes, minks, raccoons, rabbits, chinchillas, and even cats and dogs—are electrocuted, beaten, drowned, strangled, and skinned alive for their fur. In China, the world's largest exporter of fur, there are no penalties for abusing animals on fur farms.
After Maurice learned about the cruelty inflicted on these animals, he stepped up his game and bared his tats to show why he always chooses ink, not mink!
Watch the exclusive behind–the–scenes interview and see Maurice show off his ink for animals!
The only way to stop this cruelty is to end the demand and give up fur forever. Join Maurice today and take the pledge—make a touchdown for animals everywhere by living a kinder lifestyle now and vowing to be forever fur–free!
Take the Pledge to Be Fur-Free!
Fight cruelty to animals by pledging never to wear or buy fur. Learn more about the cruel fur industry and make a conscious choice to practice compassion and spare animals' lives.