We were lucky enough to get to hang with Riverdale star and real life goddess Madelaine Petsch recently, when she posed for her first-ever campaign for PETA and talked about her fave vegan snack (watch her video below to find out what it is!). In her striking ad, Madelaine wears a dress made entirely out of bok choy. She channels her character, Cheryl Blossom, showing with the utmost confidence that even villains can "turn over a new leaf" when it comes to saving nearly 200 animals' lives each year by simply going vegan. We're obsessed with her ad. Check it out!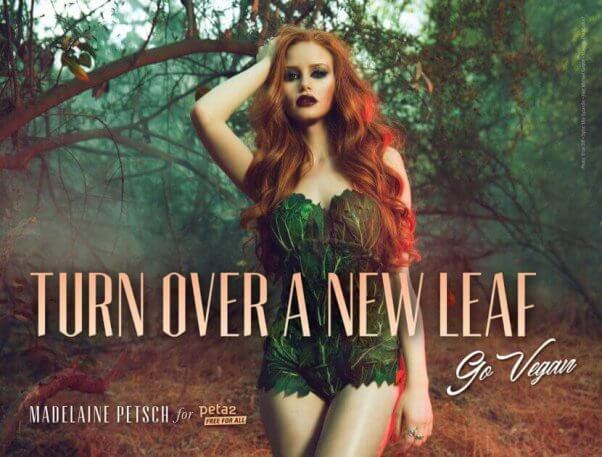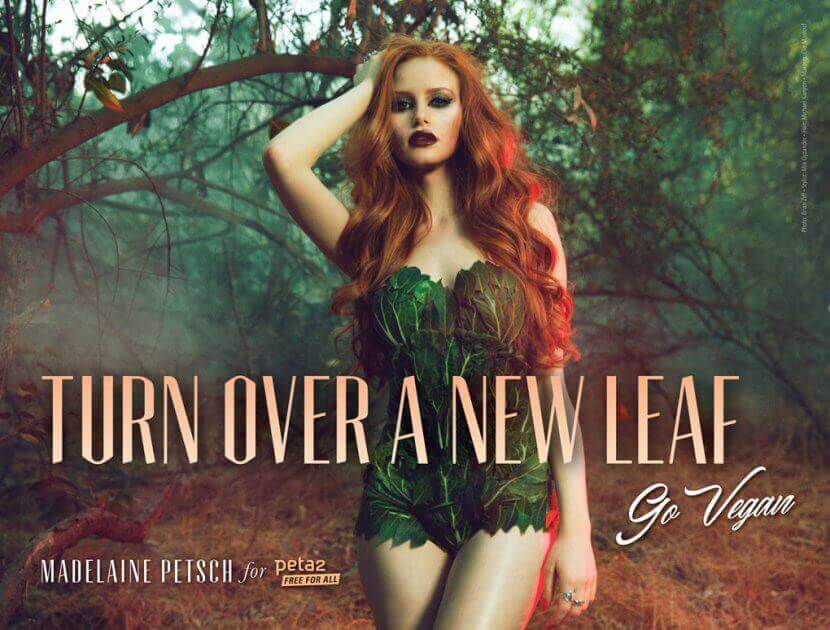 See exclusive behind-the-scenes footage of Madelaine's lush vegan look and find out why she ditched dairy, eggs, and flesh:
 "As long as you're aware of what's going on … that's kind of the first step."  —Madelaine Petsch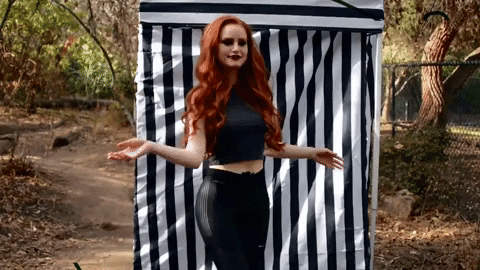 Join Madelaine. Go vegan and start saving nearly 200 animals a year!