To say that Battlestar Galactica fans have been eagerly awaiting the final 10 episodes of the Sci-Fi Channel's hit show is an understatement. There are so many questions to be answered: Will Cylons and humans breed? Will they ever live in peace together or will the end of the series be the end of humankind? There are loads of questions to be answered, but one thing we do know for sure … Jamie Bamber will look great leading the fleet.
The series has been so full of exciting plot twists and surprises that it's anybody's guess right up until the last minute, but fans can always count on Jamie Bamber's character, Lee "Apollo" Adama, to fight for justice and help those in need—and always look really good doing it! It didn't surprise us that Jamie is like that in real life too. That's why he bared his skin in PETA's newest ad to help save black bears killed for their fur.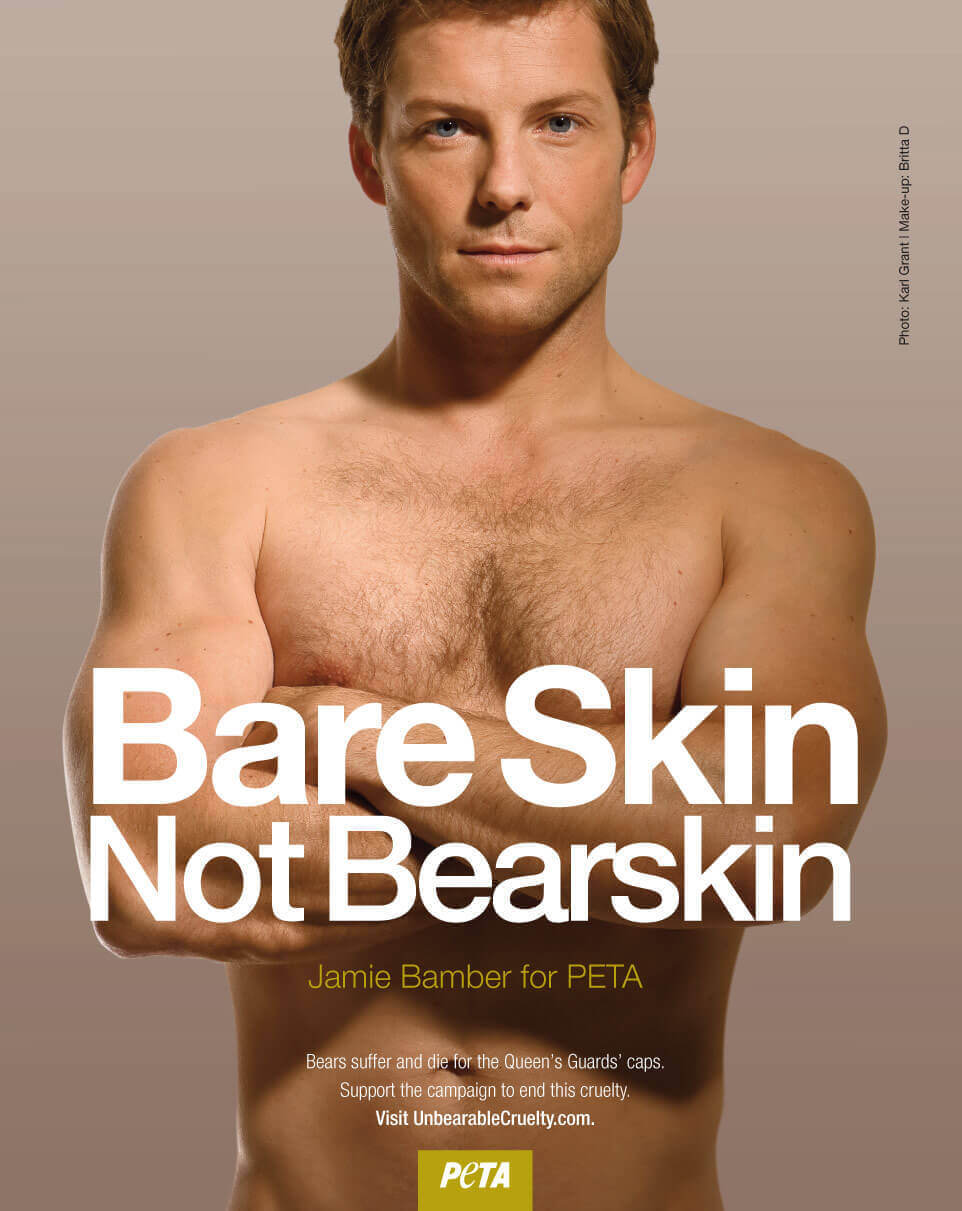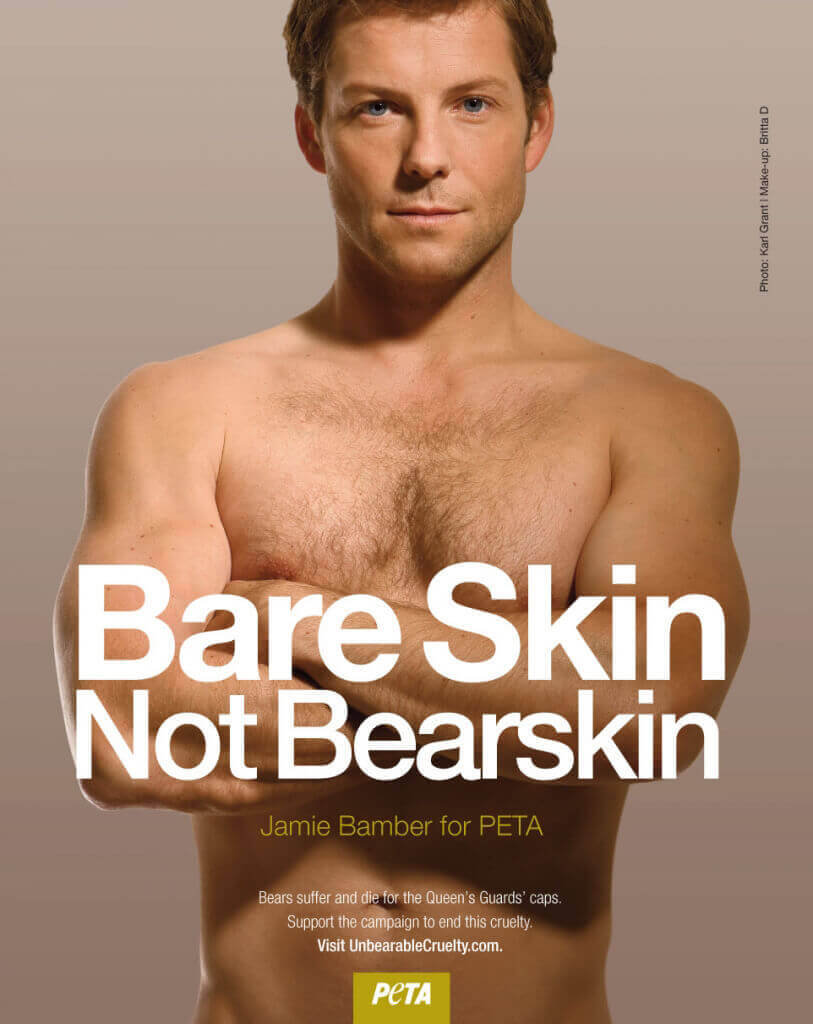 Each year, countless black bears in Canada are shot and killed, often in front of their cubs, using a cruel practice called "bait and shoot," which is banned in British Columbia and many U.S. states. Their fur is then sent to the U.K. to be used to make caps for the Queen's guards.
When Bamber learned how bears are killed to make the Queen's guards' ceremonial caps, the British-born actor jumped at the chance to help. "I initially decided to do the PETA ad because a great friend of mine in L.A., Lucy Davis, had just done a similar ad, and I love Lucy and it was a cause I didn't know about—I'll be honest. So as soon as Lucy opened my eyes, I was thrilled to join her and do my bit."
Hunters put food in barrels or at "bait spots" to attract hungry bears, who are then shot when they come to eat. These intelligent, curious animals are often shot several times, and many escape wounded only to die later from blood loss, infection, or starvation.
There are few restrictions against shooting mother bears with nursing cubs in many areas, so entire families are destroyed because orphaned cubs are dependent on their mothers for food for their first 17 months.
It takes an entire bear's hide to make just one cap, and Jamie agrees with PETA and compassionate people worldwide that fake fur is the way to go and that bear-baiting should be stopped. "The obvious alternative is to make caps out of faux fur. You know, use synthetic materials to avoid killing a beautiful animal. They're not to keep warm. It's not particularly freezing outside Buckingham Palace. You could wear something else. And you could certainly wear faux fur."