It's not uncommon to read about companion animals who saved their humans' lives. But all animals have the capacity for thought, intuitiveness, empathy, and decision-making, as these animals proved when they stepped in and saved human lives.
Lions Save Girl From Kidnappers
It was June in Ethiopia, and a 12-year-old girl was walking home from school when she was attacked and kidnapped by four men. They likely intended to sell her into a forced marriage. A week later, with the police in pursuit, the kidnappers were attempting to move her to a new location when a pride of lions heard her plaintive cries and rushed in.
The three lions chased off the men and sat quietly with the girl until the police arrived, then disappeared back into the brush. "They stood guard until we found her and then they just left her like a gift and went back into the forest," said Sergeant Wondmu Wedaj. She told the authorities that while her kidnappers had beaten her, the animals had never threatened her.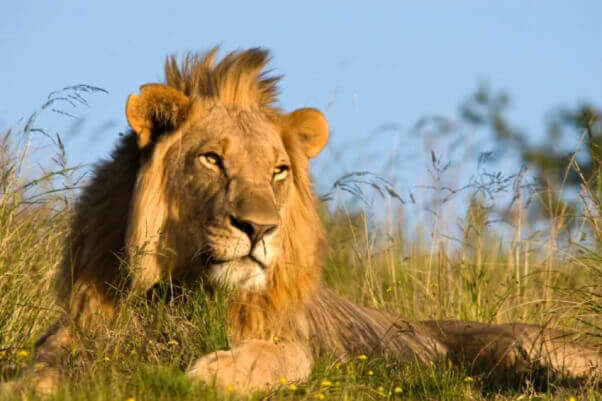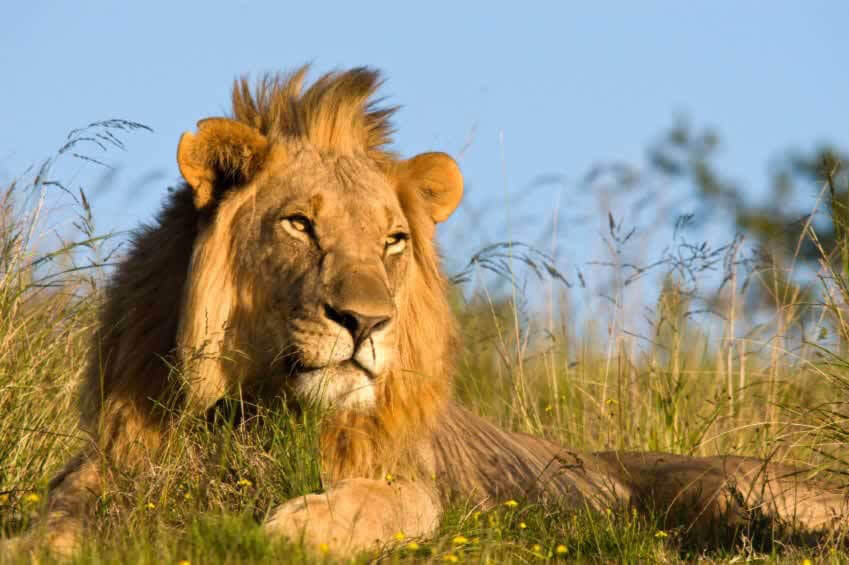 © iStock.com/Francois6
Sea Lion Saves Golden Gate Bridge Jumper
Mental-health advocate, author, and speaker Kevin Hines owes his life and career to a sea lion. When he was 19, Hines jumped off the Golden Gate Bridge. He survived but was severely injured and trying to stay afloat in the churning, frigid water.
That's when he felt a bump beneath him. A sea lion circled under him, bumping him up to the surface of the water and toward the shore. Because of this animal, Hines survived and has dedicated his life to mental-health advocacy and suicide prevention.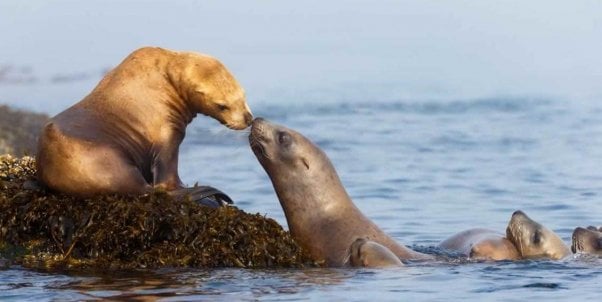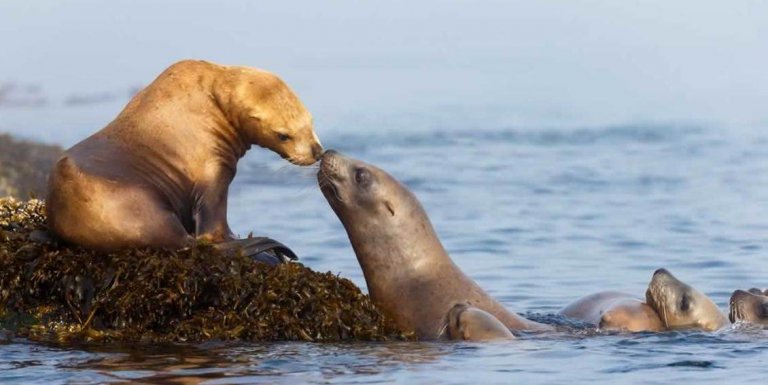 © iStock.com/Kenneth Canning
Porpoises Rescue Beloved Actor
Beloved American actor Dick Van Dyke revealed to Craig Ferguson that a pod of porpoises saved his life after he fell asleep on his surfboard. As a young surfer enjoying the waves off the coast of Virginia, he had lain on his board relaxing and fallen asleep. When he woke up, there was no land in sight.
He started to paddle in the same direction as the swells, when he saw fins circling him. A pod of porpoises was swimming beside him, gently nudging his board toward the shore until he was close to land.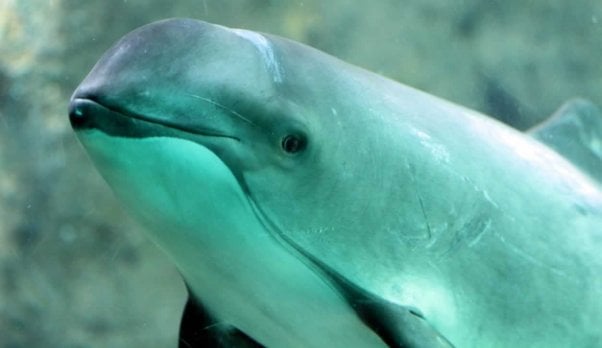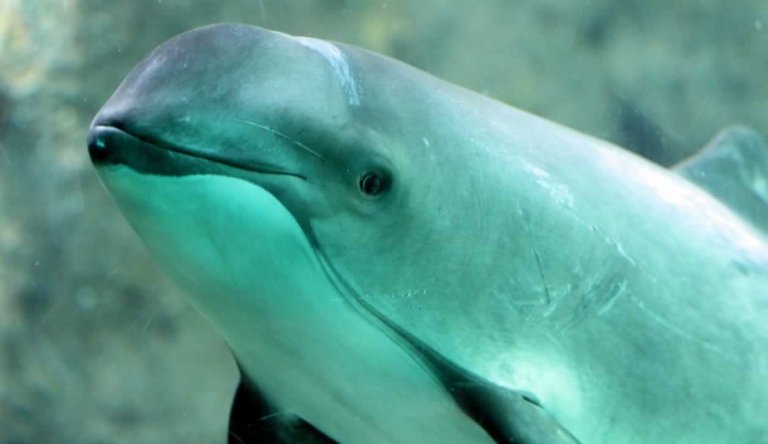 © iStock.com/BrendanHunter
Pig Saves Woman Having a Heart Attack
When Jo Ann Altsman suffered a heart attack, help came just in time in the form of a pot-bellied pig. Altsman's husband was away when she collapsed on the floor, so her quick-thinking pig, LuLu, figured out how to get help.
LuLu squeezed her 150-pound body through the dog door, cutting her stomach as she shoved herself through. She somehow opened the fence gate, walked into the road, and lay down in the middle of traffic. Finally, a good Samaritan stopped to check on her. She quickly led him back to Altsman, and he called for help. Doctors who performed Altsman's open-heart surgery told her that she wouldn't have lived another 15 minutes. The family no longer eats pigs.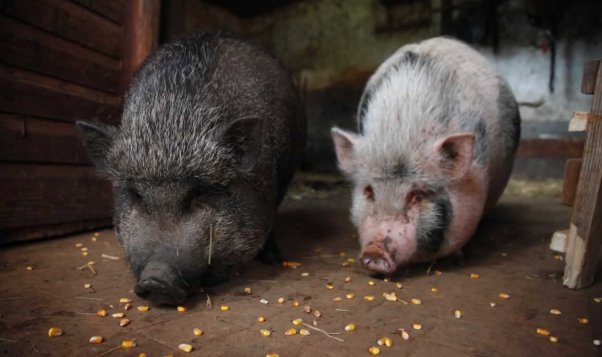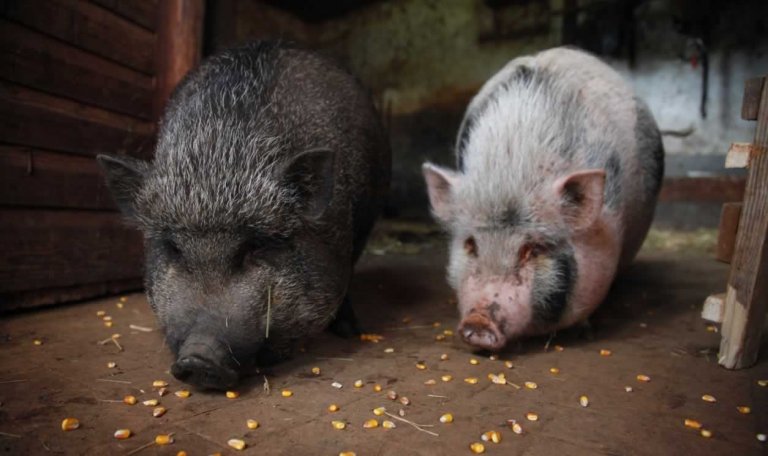 © iStock.com/tomazi
Beavers Save Boy From Freezing
A young boy in Ontario, Canada, was camping with his parents and decided to stay on land while they boated. Tragically, the boat tipped over and the boy watched as his parents drowned. Sobbing, he tried walking toward a town. But as darkness crept in, he knew that he would have to sleep on the cold, damp ground.
As he lay crying, he felt a warm, furry body snuggle up to his back. Delirious from his ordeal and thinking that the animal must be a dog, he fell asleep. When he woke in the morning, he found that three beavers had curled up beside him and kept him from freezing to death. Temperatures had dipped below freezing during the night.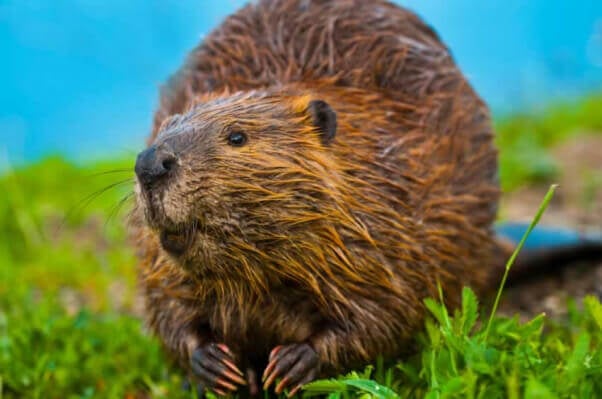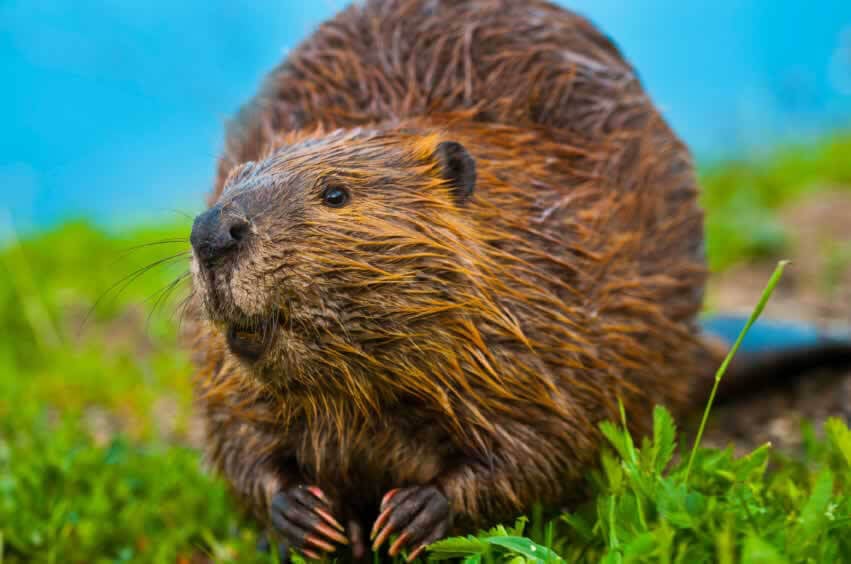 © iStock.com/kwiktor
Repeatedly, courageous, compassionate animals show us that they don't deserve to be treated as food, clothing, laboratory equipment, performers for our amusement, or pests who are in our way. When will we learn to listen?