The towering 6-foot, 7-inch James Cromwell cuts an imposing figure. And one look at the impressive arrest record that he's amassed while protesting with PETA in behalf of animals and to stop environmental destruction will tell you that he's no shrinking violet. In fact, he's pretty badass. This fearless advocate would do almost anything for the cause—including being really, really goofy.
In his new public service announcement (PSA) for PETA, the "serious, Academy Award–nominated actor with a really deep, gravelly voice" is showing off a side that audiences rarely see: his comedic one.
The last time that we saw Cromwell doing comedy, he was starring in another PETA PSA, the darkly humorous, banned Super Bowl ad "Redemption," which shows what happens when a meat-industry executive goes to confession.
Cromwell went vegetarian in the 1970s and then vegan after filming Babe, the movie that earned him an Oscar nod. "Making the movie Babe (1995) opened my eyes to the intelligence and the inquisitive personalities of pigs," he said. "These highly social animals possess an amazing capacity for love, joy and sorrow that makes them remarkably similar to our beloved canine and feline friends."
His contributions to advancing animal rights have been so prolific that PETA honored him with a Hero to Animals Award. The prize was presented at a special celebration held at the vegan restaurant Sublime in Fort Lauderdale, Florida, owned and operated by another pioneering animal advocate, PETA Honorary Director Nanci Alexander. In true Cromwell fashion, he couldn't leave the party without doing one more thing to benefit animals, and he taped his laugh-out-loud new ad on the spot.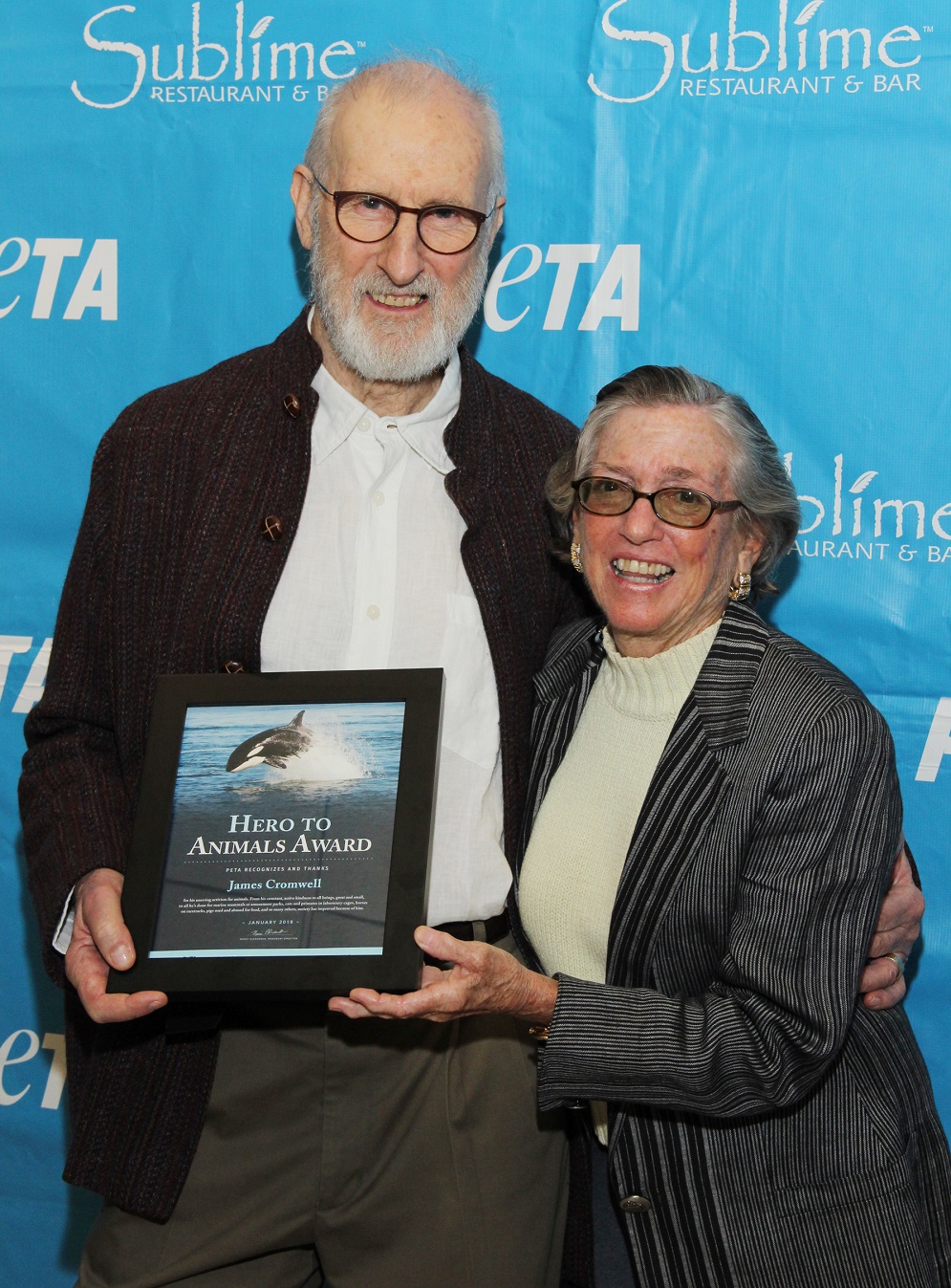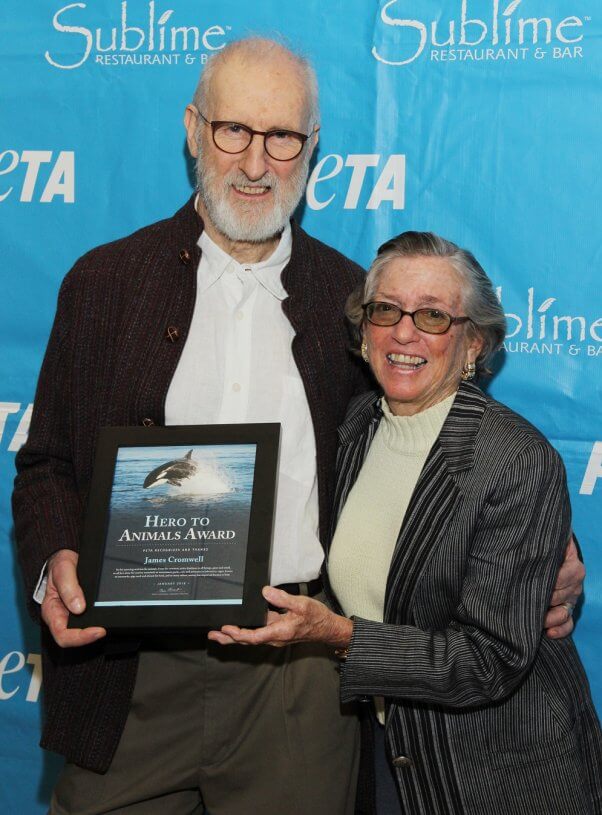 So what are you waiting for? Going vegan is wonderful stuff: You can help stop climate change, improve your health, and end cruelty to animals. Order your free vegan starter kit today.